Rated

2

out of

5
by
sbdon
from
Worst Lecturer Ever
Interesting course. The lecturer however has some kind of speech impediment. Every sentence has "eh" or "ah" or "um" or "AAAAAAAAAAAH" It gets so distracting you can't focus on the lecture. I almost stopped listening but toughed it out. Unfortunately I'll never listen to it again. Too bad someone on the production end didn't suggest correcting this.
Date published: 2021-02-21
Rated

3

out of

5
by
Brutus83
from
Very Poor Presentation
The content of this lectures series is certainly worthwhile. It just so difficult to focus on the content when the presenter fills each sentence with word fillers when he loses track of his spot. Also he tends to start each topic strongly, but ends up mumbling in a low voice (almost talking to himself), at the end of each thought. Very frustrating to watch.
Date published: 2021-02-01
Rated

5

out of

5
by
sem6x3ag
from
Great Overview
I have watched this twice. A great survey of World War II.
Date published: 2021-01-01
Rated

5

out of

5
by
Mr Dan
from
Another high quality lecture
Like most of the Great Courses lectures this one was awesome. I read some of the negative reviews and do not agree. In some cases it appears the reviewer did not watch the series as the professor explicitly dispelled the myth that they claimed he said was true. The course is engaging and the presentation was excellent. I have watched both of the lectures of this professor and loved both.
Date published: 2020-12-18
Rated

5

out of

5
by
Ruodrik
from
INTERESTING AND SCARY LOOK INTO THE 3RD REICH
The professor provides great insight explaining the political founding and history of Nazi Germany. While there are many topics that difficult to talk about I found this course interesting and well taught in a sombre tone. Anyone who wants to understand the horrors of WWII and the history of the 20th century this is a must watch.
Date published: 2020-09-24
Rated

5

out of

5
by
Lisa61
from
An examination of the Third Reich from the inside
Professor Childers is one of my favorite Great Course history professors. He presents the history of the Third Reich from the inside and explores how Germany and the German people were, bit by bit, led down a terrible path of diabolical slaughter and destruction without initially even recognizing what was happening until it was too late. I found myself riveted by his impassioned and eloquent lecturing style and was left wondering at the end: How did this happen and can we be sure that, in some form, the same thing couldn't happen again somewhere else or to us? This course serves not only as a comprehensive history course but as a cautionary historical warning.
Date published: 2020-07-21
Rated

5

out of

5
by
gopaul
from
Wonderful professor
I enjoy Great Courses always and this course is one of them.
Date published: 2020-07-18
Rated

5

out of

5
by
RJay1
from
Superb Intro for "How Did It Come to This?"
I have spent the last 4 years intensively studying the WWI – WWII era, and the Nazis in particular, reading and re-reading many thousands of pages from the most respected authors (e.g. Kershaw, Evans, Childers, etc.), as well as watching and re-watching numerous video courses. Recently I went back to watch this course again to review it retrospectively in light of all my other study. I was very impressed by how Childers gives a cohesive narrative that hits all the most important points. He is one of the foremost experts in the world on politics and elections in Germany, so if your big question, like most people, is "how did it come to this?", this course is a terrific choice. You can't get very deep into this subject in 6 hours, but if you are looking for a fine introduction or a one-time shot to learn the most you can quickly, look no further. If your interest is primarily in the period of the war, one of the WWII courses would be better.
Date published: 2020-05-25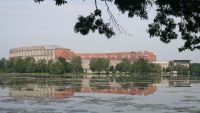 1: The Third Reich, Hitler, and the 20th Century
Why is it important to study the Nazi movement? What was it about the political context of post-WWI Europe and Germany that allowed an extremist group which, at its start, had just a handful of members, to take over the country in less than 15 years' time?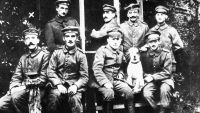 2: The First World War and Its Legacy
After suffering terrible losses and hearing constantly from their rulers that they would win, Germans-and none more so than a wounded Austrian-born volunteer soldier named Adolf Hitler-were shocked by the Armistice of 1918 and the harsh Versailles Treaty that followed.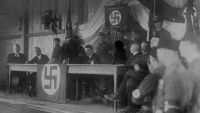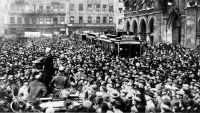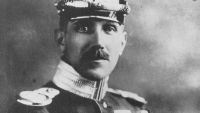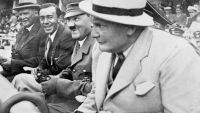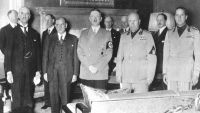 9: Munich and the Triumph of National Socialism
This lecture covers the stunning advance of the Nazi regime beginning with the Munich Agreement of 1938. Hitler swallowed Czechoslovakia, signed a cynical pact with Stalin, invaded Poland, and stood on the verge of becoming master of the European continent.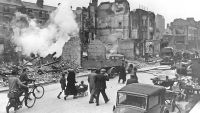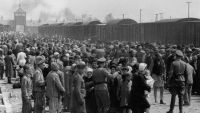 11: Holocaust-Hitler's War Against the Jews
Between 1939 and 1942, the Nazis pursued several options regarding what they called "the Jewish question." In late 1941, they finally opted for what they called "the final solution." It called for mass murder hidden behind a program of fictive "resettlement in the east."
12: The Final Solution
Here you examine the later stages of the Nazi murder campaign, asking also what the Allies knew and what they did. The lecture and the course close with the final destruction of the Third Reich, and a reflection on the lessons to be drawn from this chapter in what Churchill called "the dark and lamentable catalogue of human crime."
Thomas Childers
Facts don't change, but we do, and our perspective on them changes. We learn new things, and as a result of this, it is necessary to reevaluate ... what we have known and how it looks different to us at this particular point.
ALMA MATER
Harvard University
INSTITUTION
University of Pennsylvania
About Thomas Childers
Dr. Thomas Childers is Sheldon and Lucy Hackney Professor of History at the University of Pennsylvania, where he has been teaching for over 25 years. He earned his bachelor's and master's degrees from the University of Tennessee and his Ph.D. in History from Harvard University.
Professor Childers has held visiting professorships at Trinity Hall College, Cambridge, Smith College, and Swarthmore College. He is a popular lecturer abroad as well, in London, Oxford, Berlin, and Munich.
Professor Childers has won several teaching awards, including the Ira T. Abrahms Award for Distinguished Teaching and Challenging Teaching in the Arts and Sciences, the Richard S. Dunn Award for Distinguished Teaching in History, and the Senior Class Award for Excellence in Undergraduate Teaching.
Professor Childers is the author and editor of several books on modern German history and the Second World War. He is currently completing a trilogy on the Second World War. The first volume, Wings of Morning: The Story of the Last American Bomber Shot Down over Germany in World War II, was praised by Jonathan Yardley in The Washington Post as "a powerful and unselfconsciously beautiful book."