Rated

5

out of

5
by
Flufficorn
from
Puts It All in Context
This was the first course I listened to/watched once I got my GCP membership and it did not disappoint! I am a pretty big fan of the Beatles. I am not the fan that knows every last detail of their careers and each micro and macro drama along the way, so this course was very educational for me. Seeing The Beatles through this lense of where England was culturally at the time gives the band and their music more context, and puts the band and the members individually into sharper focus. I think if you are a fan that fancies they know everything there is to know about The Beatles, this probably isn't the course for you. But if you are a fan like me: you know some stuff, but not all stuff, then I think you should check this out!
Date published: 2021-01-12
Rated

5

out of

5
by
KnowKnots
from
Yellow Submarine
I really enjoy the Beatles and this course by Michael Sheldon. BUT, why wasn't there any discussion about the movie or the album Yellow Submarine. I love them both!
Date published: 2021-01-12
Rated

5

out of

5
by
DaveS28
from
Learned a lot!
I grew up during the 60s and 70s and was pleased to learn about the cultural influences the Beatles had on society. The discussions about the meanings of various songs was also fascinating. Highly enjoyable and recommended!
Date published: 2021-01-11
Rated

5

out of

5
by
leadsled
from
Another great course from Michael Sheldon
This was another great course from Michael Sheldon. His courses never disappoint, and this is no exception. It's an excellent survey of the Beatles during the decade of the 1960's.
Date published: 2021-01-10
Rated

5

out of

5
by
Ecclesiastes
from
Fun!
I would not describe myself as a "super fan" but I am definitely a small f fan of the Beatles. Without really trying, over the years, I've absorbed a lot of information about them. My wife and I have friends who live near Hamburg, Germany, the city where the Beatles honed their craft while performing at sleazy clubs on the Reeperbahn. My wife happened to attend a business conference in Liverpool, England, the city where the Beatles grew up and performed before they became international superstars. I tagged along. We've spent time in London, site of EMI (now Abbey Road) Studios, and, for another business meeting, we stayed at the Queen Elizabeth Hotel just down the hall from the suite where John Lennon and Yoko Ono had their famous Bed-In and where they recorded "Give Peace a Chance." We've attended two concerts featuring Ringo Starr and His All-Starr band. So I've learned a lot about the Beatles while never specifically going to any of these places or events because I slavishly idolize them. What's amazing about Michael Shelden's course is that he weaves a compelling story which puts all the places I've visited, concerts I've attended, and books I've read into their proper context. He chronicles everything from the Beatles' childhoods through the formation of the band. From their rise to stardom through their melancholy break up. Along the way, you meet the men and women who had major impacts on their lives: Stuart Sutcliffe, John Lennon's art school friend and creative muse; Brian Epstein, the Beatles' gay Jewish manager; Ed Sullivan, American entertainment impresario; George Martin, their producer. Shelden does not shy away from discussing the Beatles' grittier side. One lecture is entitled "The Dark Side of the Beatles." He talks about their drug use and the influence LSD had on their music. He talks about their ill-fated 1966 tour. And he reveals obscure facts like George Harrison's lone trip to Benton, Illinois. I've taken many courses from the Teaching Company. Most are moderately rigorous. This course is not. It's just fun. However, the information it presents is consistent with the bits and pieces I've picked up about the Beatles over the years. I heartily recommend this course but I have two caveats: Shelden spends much more time on Lennon and McCartney (and understandably so) than he does on George Harrison and Ringo Starr. If you want more information about them, you'll probably need to consult other sources. The second caveat is this: The Beatles' music is not presented during the lectures but can be found as a playlist on Spotify. If you don't have access to the Beatles' music, you will want to download the Spotify app if you don't have it already.
Date published: 2021-01-08
Rated

5

out of

5
by
StudyArtsandSciences
from
Excellent Course
I took this course via my subscription to the Great Courses Plus. It is an excellent walk through the Beatles career, and for many of us who were not alive when the events took place, it will enable us to make sense of the musicians who made the music that we love. The professor is great and he presents his subject with passion. The photos and graphics provided add to the quality of these lectures. You will enjoy this course.
Date published: 2021-01-02
Rated

5

out of

5
by
Florida Pat
from
Very interesting; I learned a lot
I was a young teen when the Beatles became popular and did not realize all of the influences on them and how they influenced popular culture. The professor discussed the cultural backdrop of their music and the relationships involved in the band.
Date published: 2021-01-01
Rated

3

out of

5
by
Jim McP
from
OK
I had greater expectations than what was actually presented. Also, a fair amount of what he described is known to most Beatles fans
Date published: 2020-12-29
Rated

5

out of

5
by
Bill Wood
from
Great
Professor is great. Very informative and thorough.
Date published: 2020-12-24
Rated

5

out of

5
by
Jack Shore
from
We enjoyed this lecture series. Dr. Shelden offers some unique & credible takes on the lives & career of The Beatles, their early manager Brian Epstein, & their producer/collaborator George Martin. We learned that Brian was more adept than we previously understood & orchestrated the Beatle's successful burst onto the American scene, & how the talented George Martin evolved to become the collaborator we know. Plausible connections were made between the career of the The Beatles with the dramatic societal changes of the time, & just how these four lads from Liverpool happened to create the most phenomenal musical & cultural sensation of a century.
Date published: 2020-12-23
Rated

5

out of

5
by
JLalik
from
Surprising
I wasn't sure what to expect. I really enjoyed the series. It is like having some inside information on the world's most important rock band.
Date published: 2020-12-14
Rated

4

out of

5
by
YAZZERS
from
This course was thorough mixing both the teacher's passion for the subject with well researched material.
Date published: 2020-12-09
Rated

5

out of

5
by
ahernk
from
Fantastic lectures
I fashion myself as quite a Beatles expert. I've read every major book that has been written about them and I am a big fan of Scott Freiman and Ken Womack. What Dr. Sheldon has done with his 12 lectures is nothing short of remarkable. His historical perspectives have added another dimension to our understanding of the Beatles phenomenon. I would rank these lectures as solidly and as interesting as any I have seen, including those by Freiman and Womack. Nothing short of wonderful. I congratulate you, Dr. Sheldon.
Date published: 2020-12-08
Rated

5

out of

5
by
RingoFan
from
Just when you thought there was nothing new to say
Wow! I'm 67, loved the Beatles since I was 11 (Ed Sullivan!) and thought there could not be much more to say. Well, there is, and this course comes from all kinds of contextual and connecting angles and issues to reveal LOTS of new insights. Dr Shelden is also an excellent analyst & presenter, and clearly loves his topic. You get a really clear sense of the trajectory of the Beatles from 1962-70, and I found the Epstein-Beatles "show business" v. "music" discussion especially informative. You can really see the convergence of things that started the group on its path to coming apart, starting with death of Epstein & MMT movie. Also nice to see a serious discussion of 1968-70 that does not digress into the perennial "Yoko debate." Totally recommend this.
Date published: 2020-12-05
Rated

4

out of

5
by
Anonymous
from
The Title is descriptive and accurate.
I was an adult during this period, married, and had twin daughters. The Beatles were popular with people somewhat younger, but I enjoyed their willingness to question popular beliefs. Much of the Beatle's history was unknown to the average music consumer in the United States. I really appreciated getting to fully understand the background story of how the Beatles were formed, grew in popularity, and became world famous. It was also very interesting to learn what motivated their handlers and producers. I'm hoping there will be another course providing how each of the individual Beatles faired after they broke up as a group.
Date published: 2020-12-03
Rated

5

out of

5
by
bigWOWO
from
A historical AND personal perspective
This course completely blew away my expectations. Prof. Shelden discusses the Beatles from their humble beginnings until their unfortunate dissolution. He goes in depth on the social difficulties faced by the Beatles as young boys from Liverpool trying to make it in London, talks about the historical issues in the U.S. when they first came onto the scene (the recent assassination of JFK, the beach movies that were in vogue at the time), the reasons for their wide appeal, and the competition they faced from other musical acts, all the way to their creative differences and eventual personal issues that ended their streak. I especially loved Prof. Shelden's sharing of his personal impressions as a young American hearing them. As a Gen X'er who was born a few years after their breakup, it was helpful to hear from someone who was actually there as a fan and a listener. Thank you, Great Courses, for bringing this to us.
Date published: 2020-12-02
Rated

5

out of

5
by
Mike2
from
Of Course I Remember the Beatles
In 1964 when the Beatles first came to America and appeared on the Ed Sullivan Show in New York City, I was a sophomore in high school. Their incredible rise to the pinnacle of success in the pop music world was unprecedented. They changed everyone's culture and self image . Their music grew on everyone as they continued to release their energy and music to an ever increasing appreciable fan base. Then with the emergence of Sgt. Peppers, they reinvented themselves in the most unimaginable way as their fans continued to grow along with them. This course will, if you are like me, re-awaken the transformational magic of those days when John, Paul, George and Ringo could do no wrong. We grew up with them and they changed us and the world along with them forever. I loved this course!
Date published: 2020-11-26
Rated

5

out of

5
by
Marj86
from
Great lectures
I was so sad when this ended. The story was fascinating and well written. The Professor was knowledgeable and presented his lectures excellently. When will he produce another course? Having grown up in that era, this lecture series brought back the memories and put them all into perspective.
Date published: 2020-11-26
Rated

5

out of

5
by
Anonymous
from
Putting 9 years of "Beatlemania" in perspective.
In the last 15 years, I taken – and posted reviews – of every pop culture or performing arts video course (except for classical music) in the Great Courses catalog – beginning with "the Elements of Jazz" (now deleted). When it comes to music or film courses, there is the issue of "copyright" and "fair use" of the audio or video examples used. While a film or recorded music course taught live in a university setting needs no permission to use, a course that is produced for mass distribution does require permission (and a stiff fees). I've been impressed with how TGC has been able to work around these issues in cases like the wonderful course on Broadway Musicals and, most recently the one on American Folk Music. (In that case they had the speaker and his guests perform live and worked with the Smithsonian to use recordings from their catalog in exchange for promoting those albums. But here we are at a course on The Beatles (whose catalog of material is one of the tightest controlled as to rights). I wondered how TGC and the instructor of this course – Prof. Michael Shelden (Indiana State University) and TGC would handle this issue. Shelden is a professor of English and has recorded courses on George Orwell and Winston Churchill for TGC, but these didn't involve audio or film clips. The answer in this case was the use of a "dedicated playlist" on the Spotify app (which you can use on your smartphone, tablet, laptop or PC). So, the ONLY "music" you will hear on the DVD during the 12 25-minute lessons is the British National Anthem ("God Save The Queen") as the chapter title begins. There will be a playlist for each lesson that refers to the Spotify list. And, handier is that the titles of the songs (mostly by the Beatles but also by other artists that Shelden refers to) in the 120-page printed course guide that accompanies the course. Those who might complain that there is no music during the lecture should console them this way. If you were reading a book about the Beatles, for example, would the pages be playing music? Obviously not (unless it was a rare case of an "enhanced e-book"). And just like a book, there are photos and illustrations to embellish the lecture. At the end of each of the two DVDs (each with six lectures) you will see the sources of all of these – mostly from the Getty Images Archive; so many that the credits roll over nearly two minutes .So, now that I've explained the "lack" of music in the presentation, let me move on to the course. Professor Shelden is obviously a fan of the Beatles and (though probably younger than me) he remembers seeing them on The Ed Sullivan Show in February 1964, when they "invaded America". The early chapters introduce us to the first two members of the band – John and Paul" and Shelden explains how they met and where in Liverpool they lived and eventually played before adding new members, losing some and eventually forming the final Fab Four". He then follows that group to the US and their TV appearances and stadium concerts. Six hours (12 lessons) later we are at 1969 – a brief six years – when the last group album "Let it Be" was released. There is no discussion of the careers of the members after that. There are specific lessons devoted to their manager – Brian Epstein – and their producer, George Martin. Professor Shelden does add some info behind such songs as "Penny Lane" and "Strawberry Fields Forever" that, as a casual fan of the quartet's music, was new to me. No, if you are a diehard "Beatlemaniac" who has read the many books about them, this course may be too basic for you. But if you only know the songs and some of their history or are too young to have "been there", and want to understand how American pop culture changed forever in that decade, I think you'll find this course rewarding. Professor Shelden did keep my attention, though it took a few minutes when starting to get with his rhythm. Unlike some of the earlier TGC course, he looks directly at the camera and shifts his stance so as not to be like a statue. The set is simple and never changes. Another thing that you lean, if you've taken other TGCs is that the speakers are "directed". What I mean by that is that the lecturer is nearly always moving their arms around and clasping or unclasping their hands. It sometimes seems artificial – I don't remember my college professors doing at as they stood near their lectern. But you get used to it. One tip I'd like to add. Before you watch this course, use your smartphone or tablet to queue up the spotify list and when a song is discussed you can pause the lecture to listen to it. (they are in order). Or play the playlist for that lecture after watching it. My favorite course is still Professor Tony Seeger's "America's Music Heritage" course (with live guest musicians) and I see that TGC is offering a special "Combo deal" for that course plus this one. And I'd recommend that package if your interest in music is that of the 20th century. I can't wait to see what the next pop cultural course will be. I've sent in the suggestion that "Silent Movie Comedies" would be a good one, as there are plenty of "public domain" films and new music could be added. I guess we'll see. I hope this review is helpful for those considering this course.
Date published: 2020-11-23
Rated

5

out of

5
by
JR Perez
from
Comprehensive!
Got it as a part of my membership and I didn't expect much to be honest. I love the Beatles and knew and listened to all their songs and albums. However, the course is a must for Beatles fanatics. Well worth the time!
Date published: 2020-11-22
Rated

5

out of

5
by
wehutchi
from
I lived it and still learned.
In late 1960 I turned 13. I loved the late '50s and early '60s American music of Dion, U.S.Bonds, Ben E King. I lived in Britain which was still recovering from WW2. Then along came the Beatles - I saw them at a small cinema in 1963 - I say 'saw' because all I could hear was a demonic scream coming from the young girl behind me, and all the other females at the concert as well. I followed the social trends and music of the 60's, and I buy many Great Courses but this one intrigued me. Looking at the lectures, I thought "what can I learn from this?" I bought it anyway. Well I can say that it contributed a great deal to my knowledge! Dr.Shelden's analysis of the Beatles and the social history of the times was intriguing and I greatly enjoyed it. It is primarily about the Beatles but his examination of their development is a history of them and their generation. It shows that context determines what happens in life. This is so well presented, I watched it over two evenings from beginning to end. This is specifically about the Beatles so if you are interested in this group and the context in which they developed then this is for you. They were a phenomenon so if you are interested in the 1960s you need to know about this group and their impact. Watch it and listen to the music as well. this course was a really good experience.
Date published: 2020-11-19
Rated

5

out of

5
by
lan1
from
Excellent course
What a fabulous presentation of the Beatles history! It captures the era beautifully, with a new perspective. The instructor's fondness for the topic is obvious.
Date published: 2020-11-16
Rated

5

out of

5
by
Darkenwulf
from
A Look Back at My Youth
Sometimes it's a case of You had to be there. Not with the Beatles because they created a body of work standing on its own, whether you were there or hearing it today. This series of lectures captures the time and the human element which is an intrical part of the whole experience. This course presents the intellectual, the human, and the music.
Date published: 2020-11-16
Rated

5

out of

5
by
james1207
from
Required viewing
I thought I knew everything about the Beatles and their times. I was wrong. Another brilliant and inspiring course by Professor Shelden.
Date published: 2020-11-15
Rated

5

out of

5
by
Pilgrim95632
from
Fab
Definitely five star. Wonderful nostalgic delivery from what could be a cavern. Amazing insights for a fresh look at the greatest band ever. If I were to complain, I would say the course should have been 24 episodes. Each lecture was very stimulating. As might be said of a book, I couldn't put it down.
Date published: 2020-11-15
Rated

5

out of

5
by
Krikor
from
A high caliber review and analysis of The Beatles.
This is a fantastic series of lectures about the Beatles. The in-depth analysis and the perspectives are impressive. The main focus always revolves around John Lennon and rightly so, as the founder, leader and the main driving force of the group of geniuses. I give credit to the professor who does not play the politically correct approach and does not hide the fact that the Beatles were basically Lennon's band with three extraordinary creative partners. Thank you.
Date published: 2020-11-11
Rated

1

out of

5
by
Anonymous
from
The Beatles
I am a UK citizen. I lived through the era of the Beatles I think their fourth or fifth LP had been produced before I really became aware of them. I do NOT understand what the fuss was all about. Their so called music was just a caterwailing noise which bored me to distraction and they themselves were total non entities as far as I am concerned. 50 years on it remains a complete mystery to me why anyone would take these people seriously.
Date published: 2020-11-09
Rated

5

out of

5
by
BfloRhodes
from
LIke the Beatles
The only problem is that I wanted 12 more episodes. Really good.
Date published: 2020-11-08
Rated

5

out of

5
by
anotherfan
from
England, the 1960s, and the Triumph of the Beatles
I absolutely loved this course! I've been a huge Beatles fan for over 50 years and the insightful information provided in these lectures was not only thought provoking but a thrilling trip back to the days of yesteryear. Whether you love the Beatles or are even mildly curious about their impact on the world, you will find this course worth every penny of the cost and every minute of your time. I might add, the presenter was phenomenal with his delivery of the material, I'd give this course 10 stars if I could.
Date published: 2020-11-05
Rated

5

out of

5
by
Jlw1
from
Fantastic
This is a five star course if there ever was one. Professor Sheldon summarized and highlighted The Beatles origins, their rise to fame, and their eventual breakup with a smooth delivery and interesting anecdotes some known to me but others unknown. I am seventy-one years old now and I thought I had read most everything there was to read about The Beatles and listened to every recording they had made. So, I consider myself "advanced" on this subject. And so even from that perspective, I can easily say that there is still much to be learned here to satisfy all levels of interest and to learn even more about the complexity of life. This course will make you think, don't miss it.
Date published: 2020-11-05
1: The Magical Mystery of the Beatles
What happened between September 1963 and February 1964 to launch the Beatles toward international stardom? In this opening lecture, discover some of the major social and sonic factors at work in the transformation of these young musicians into a pop culture hurricane that would soon take over (or "invade") America.
2: Fateful Intersections in Liverpool
The Beatles were not born in a vacuum. Rather, they were a product of the many worlds contained within 1950s and 1960s Liverpool. Explore how the band soaked up this post-industrial and culturally vibrant scene, storing ideas and impressions that would later turn up, with surprising sophistication, in some of their early tunes.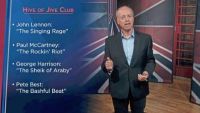 3: Finding the Beat in the Beatles
The "beat" in the Beatles was about more than just the music—it was about the new group's look and attitude. Explore the Bohemian fringe known as the beatniks; follow John, Paul, and George as they search for the right drummer; and consider the importance of the Beatles' apprenticeship in Hamburg in refining their iconic sound.
4: Nowhere Men: The Dark Side of the Beatles
Here, Professor Shelden reveals some of the less flattering characteristics of the Beatles. Chief among these: anger—both as a problem for John Lennon (who nearly killed a friend just months before the launch of Beatlemania) and as an outlet for creativity (best seen in one of the Beatles' early successes, "Help!").
5: Beatles for Sale: Brian Epstein's Genius
Meet band manager Brian Epstein, without whom the Beatles would never have pushed their musical talents beyond the world of Liverpool. Discover how Epstein put the show on the road, and made sure that road went all the way around the world (and on The Ed Sullivan Show)—despite a strong degree of resistance to the band in its early days.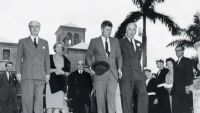 6: The Cold War, JFK, and the Beatles
During the early 1960s, the Beatles became the West's most irresistible export, as well as the best asset in the propaganda war with the East. Learn how the Cold War transformed the Beatles from a provincial act to superstars of the Western world. Also, consider new ways to think about the controversial song, "Back in the USSR."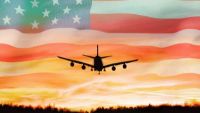 7: The Beatles Conquer America
When the Beatles finally arrived in the United States of America, they did so with all the fanfare usually accorded to heads of state. How did so much sound and energy come from only four people? Plunge into the captivating fervor, communal spirit, and bacchanal of abandon that would soon be known as Beatlemania.
8: The Englishness of A Hard Day's Night
In summer 1964, the cinematic Beatles vehicle A Hard Day's Night broke almost every rule in Hollywood at the time. Professor Shelden reveals what lies underneath the film's surface charm and musical numbers: an overall attitude of irreverence and defiance in the face of authority, and a challenge for audiences to think for themselves.
9: Help! The Beatles at the Top in 1965
Take a trip to Abbey Road, a welcome escape for John, Paul, George, and Ringo from Beatlemania. More than a home away from home, Abbey Road would allow the Beatles to operate—under the guidance of producer George Martin—with an unimaginable freedom that produced hits like "Yesterday" and the groundbreaking album Rubber Soul.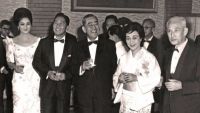 10: Crossroads: The Beatles in 1966
In 1966, the road ahead for the Beatles seemed limitless. Nevertheless, misfortune struck that year in the form of a changing American music market, and a disastrous summer tour to Germany, Japan, North America, and the Philippines that would leave the Beatles more disillusioned than ever with the show business demands of fame.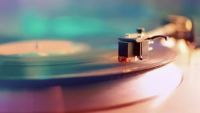 11: The Summer of Sgt. Pepper's
Go inside the invention of Sgt. Pepper's Lonely Hearts Club Band, an experiment in everything that was untried and risky that allowed the Beatles to start over as a different group. From "A Day in the Life" to "Lucy in the Sky with Diamonds," consider the album's surreal, psychedelic appeal—both then and now.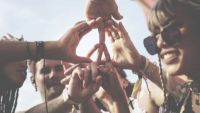 12: Hello, Goodbye: The End of the 1960s
In their last years together, all four of the Beatles seemed headed in new directions as they grew up—and apart. Nevertheless, witness how these final years brought a range of sounds, including protest songs, mystic melodies, anthems of friendship, and an iconic double album called simply, The Beatles, but better known as the "White Album."
Michael Shelden
Despite the debates that still cast parts of his career in doubt, Churchill's most enduring legacy is anchored in something that lies outside of history, something deeply personal and timeless. It is his individual stance as a champion of freedom when the world was at a tipping point between darkness and light, in which his voice and courage helped shift the balance towards the light.
ALMA MATER
Indiana University
INSTITUTION
Indiana State University
About Michael Shelden
Michael Shelden is a Professor of English at Indiana State University, where he has won the top award for excellence in scholarship, the Theodore Dreiser Distinguished Research/Creativity Award, three times. He earned his Ph.D. in English from Indiana University. Professor Shelden is the author of six biographies, including Orwell: The Authorized Biography, which was a New York Times Notable Book and a finalist for the Pulitzer Prize.
Professor Shelden is also the author of Young Titan: The Making of Winston Churchill, which has been translated into Russian, Chinese, and Portuguese. His book Mark Twain: Man in White was a New York Times best seller, was chosen as one of the best books of 2010 by the Library Journal, and was named one of the best nonfiction books of 2010 by the Christian Science Monitor. In a special issue on the 240th anniversary of American independence, TIME® Magazine praised Professor Shelden's biography of Herman Melville, Melville in Love, as one of "240 Reasons to Celebrate America." American Literary Scholarship, the annual journal published by Duke University Press, has said, "Shelden possesses that rare gift of the truly talented biographer: He can sketch scenes so vividly that a reader seems to mingle with the subjects in their long-ago conversations."
For 12 years, Professor Shelden was a featured writer for The Daily Telegraph in London. His many scholarly articles and reviews have included publications in the Folger Shakespeare Library's Shakespeare Quarterly, the Oxford Dictionary of National Biography, Victorian Studies, and the Journal of British Studies.