Watch Your Child Excel
Supplement Your Child's Curriculum
with The Great Courses Plus and
Stream Over 10,000 Lectures
Supplement Your Child's Core Curriculum with The Great Courses Plus and Stream Over 10,000 Lectures
Special Offer! Free Month AND 50% off next 2 months
Algebra
Chemistry
Calculus
Biology
Western Civilization
Languages
Music and Fine Arts
Few Samples of Our Courses
World's Greatest Engaging Professors
Robert Garland, Ph.D.
Teaches At
University College London
Studied At
Colgate University
Dr. Robert S.J. Garland is the Roy D. and Margaret B. Wooster Professor of the Classics at Colgate University. He earned his B.A. in Classics from Manchester University, his M.A. in Classics from McMaster University, and his Ph.D. in Ancient History from University College London. A former Fulbright Scholar and recipient of the George Grote Ancient History Prize, Professor Garland has educated students and audiences at a variety of levels.
In addition to teaching classics at Colgate University, he has taught English and Drama to secondary school students and lectured at universities throughout Britain as well as the British School of Archaeology in Athens. Professor Garland is the author of numerous articles in both academic and popular journals and books capturing details of all aspects of ancient Greek and Roman life, including The Greek Way of Life: From Conception to Old Age; Introducing New Gods: The Politics of Athenian Religion; and Daily Life of the Ancient Greeks.His expertise has been featured in The History Channel's Last Stand of the 300, and he has repeatedly served as a consultant for educational film companies."
Stephen Ressler, Ph.D.
Teaches At
United States Military Academy, West Point
Studied At
Lehigh University
Dr. Stephen Ressler is Professor Emeritus from the United States Military Academy at West Point and a Distinguished Member of the American Society of Civil Engineers (ASCE). A registered Professional Engineer in Virginia, he earned a B.S. from West Point and an M.S. and a Ph.D. in Civil Engineering from Lehigh University, as well as a Master of Strategic Studies from the U.S. Army War College. Professor Ressler's papers on engineering education have won seven Best Paper awards from the American Society for Engineering Education (ASEE). Professor Ressler has also won numerous awards from the ASCE, including the President's Medal and the 2011 Outstanding Projects and Leaders Award-the organization's highest award. His other accolades include the Bliss Medal for Outstanding Contributions to Engineering Education from the Society of American Military Engineers and the Norm Augustine Award for Outstanding Achievement in Engineering Communications from the American Association of Engineering Societies. Professor Ressler served for 34 years as a commissioned officer in the U.S. Army Corps of Engineers and retired at the rank of Brigadier General in 2013. While on active duty, he served in a variety of military engineering assignments around the world. He is also a developer and principal instructor for the Excellence in Civil Engineering Education Teaching Workshop, which has trained more than 500 civil engineering faculty members from more than 200 colleges and universities.
Suzanne M. Desan, Ph.D.
Teaches At
University of California, Berkeley
Studied At
University of Wisconsin, Madison
Dr. Suzanne M. Desan is the Vilas-Shinners Distinguished Achievement Professor of History at the University of WisconsinñMadison. She specializes in the history of 18th-century France. She earned her B.A. in History from Princeton University and her M.A. and Ph.D. in History from the University of California, Berkeley. She has received several teaching awards, including the University of Wisconsin Chancellor's Distinguished Teaching Award (2007) and the UWñMadison Undergraduate History Association's Professor of the Year Award (2013), as well as fellowships, including Guggenheim and Fulbright research fellowships. She also received the Herbert Baxter Adams Prize of the American Historical Association for the Best First Book in European History. Professor Desan is the author of numerous articles about the French Revolution, popular politics, family, and religion. She is the coeditor of The French Revolution in Global Perspective, and she is the author of The Family on Trial in Revolutionary France and Reclaiming the Sacred: Lay Religion and Popular Politics in Revolutionary France. She is currently studying foreign radicals who came to France during the revolutionary era, their influence on French politics, and the international circulation of revolutionary ideas and practices.
James A. Sellers, Ph.D.
Teaches At
The Pennsylvania State University
Studied At
The Pennsylvania State University
Dr. James A. Sellers is Professor of Mathematics and Director of Undergraduate Mathematics at The Pennsylvania State University. He earned his B.S. in Mathematics from The University of Texas at San Antonio and his Ph.D. in Mathematics from Penn State. In the past few years, Professor Sellers has received the Teresa Cohen Mathematics Service Award from the Penn State Department of Mathematics and the Mathematical Association of America Allegheny Mountain Section Mentoring Award. More than 60 of Professor Sellers's research articles on partitions and related topics have been published in a wide variety of peer-reviewed journals. In 2008, he was a visiting scholar at the Isaac Newton Institute at the University of Cambridge. Professor Sellers has enjoyed many interactions at the high school and middle school levels. He has served as an instructor of middle-school students in the TexPREP program in San Antonio, Texas. He has also worked with Saxon Publishers on revisions to a number of its high-school textbooks. As a home educator and father of five, he has spoken to various home education organizations about mathematics curricula and teaching issues.
Enjoy on your TV, Tablet, Laptop and Phone

Discover the Benefits of Plus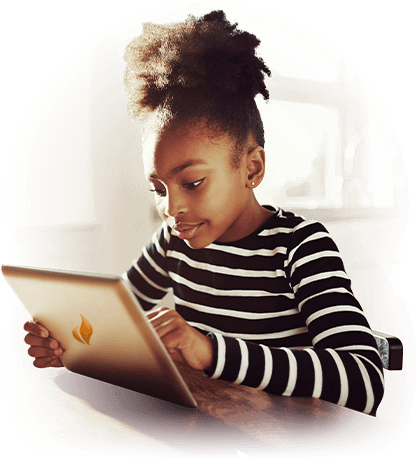 The Great Courses Plus provides you with a cost-effective way to optimize your curriculum experience. You'll get uninterrupted access to hundreds of courses taught by the world's greatest professors.
Our extensive selection features more than 10,000 high school and college level video lectures taught by professors from Ivy League universities and other top schools, as well as lecturers from world-class organizations like National Geographic, the Smithsonian, Mayo Clinic, The Culinary Institute of America, and more.
You can use these courses to supplement your current curriculum, to aid in test preparation, or to just learn about a new subject for fun!