Rated

5

out of

5
by
SherritheWriter
from
Great Insights
This short course has some great insights on how ideas spread. It focuses on marketing, but the psychology behind it is sound and insightful.
Date published: 2018-02-15
Rated

5

out of

5
by
MooHoo
from
Very engaging!
I finished viewing this course not too long ago and thoroughly enjoyed it. The Professor many example stories and very interesting ones at that. I have incorporated some of his ideas and concepts in my business and have found it to be helpful and successful. I plan on watching it again. Thank you.
Date published: 2017-09-09
Rated

5

out of

5
by
Raquelsita
from
Incredible insights from an incredible professor
I purchased the audio version of this course, and I look forward to listening to this lecture during my commute. The instructor is clear and succinct at delivering the information in a progressing way that builds upon each previous lecture. Even the delivery of the information is highly entertaining as everything from his tone to fluctuations in his voice keep me engaged with what is being taught. He adds relatable cenarios that help deliver the messages, and he makes it fun to learn. If my college professors had taught this way, I would have retained a lot more of the information and would have been more excited about going to class. The subject is helpful in my daily life, network marketing to promote my business, and even in my money management habits. This course applies to so many areas of life.
Date published: 2016-10-28
Rated

2

out of

5
by
RobbyPinn
from
One of the most boring courses
I could not finish this series as it was so long winded and boring. It took a long time for him to get to the point and there were not many points.
Date published: 2016-10-23
Rated

3

out of

5
by
BizPhyZ
from
A Collection of Common Ideas
Well folks, you heard it hear first. Or maybe not. I'm reluctant to lower the rating the rating of a course because I've heard it all before. Why? Because you may be new to the subject and this will be where you hear this material for the first time. I read a lot of marketing and social media books so I've come across all of this material in my reading. In spite of the lack of break-through material, the course could save you the trouble of reading 20 or so business books. One observation on this topic amuses me. Though there are numerous books on the subject of what makes something go 'viral', no one can reliably predict what will capture the collective attention span. Looking in the rear-view mirror we can see why something caught on, but no one can look at a movie, book, product or story and predict success or failure. At least not yet. If you are looking for the holy grail of marketing formulae, you won't find it here or anywhere. Still, the course will entertain you if you are new to the subject. If you read a lot of 'hot' business books, you will find that you've come across this material before. The presentation is excellent.
Date published: 2016-04-22
Rated

3

out of

5
by
Andy1
from
Lightweight, but engagingly presented
The professor presents the material very effectively. In fact, I am happy I bought the video version even though it is unnecessary, because it was so enjoyable to watch the facial expressions and gestures. The production values of the set and illustrations are similarly high. But looking back on it, I don't feel I learned very much. The course is made up of a well chosen series of short and catchy examples. I was rarely surprised though. I have no background in marketing whatsoever, but most of it I had heard before. The main exception was lecture 11 on social influencers, which took a provocative position that made me pay attention and think. This course was like one of those lightweight business books you buy to read on the airplane. It didn't have the challenge and insight I expect from The Great Courses, For the first time in 20 years, I think I am going to ask for a refund,
Date published: 2015-12-04
Rated

5

out of

5
by
Ark1836
from
Blend of Business, Communications and Psychology
I decided to listen to this course because it looked interesting even though I do not have a background in the topic. The course is a great blend of equal parts business/marketing, communications and psychology. The professor explores the various ways that ideas spread from word-of-mouth to directed advertising to internet blogging. He explains concepts such as "social influencers" that help ideas become trendy. The professor gives many real world examples and describes experiments used to validate theories. For example, the professor describes a study where researchers induced popular college students to wear yellow armbands. The researchers observed how other students followed the trend. The researches then induced college students viewed as "nerdy" to wear the same bands and observed how quickly the trend of wearing the bands died. This illustrated the example of negative social influence. The professor also described a similar experiment involving the selection of popular music: when unpopular groups embraced certain bands, others changed their musical preferences to avoid identifying with the unpopular groups. The same study also examined the selection of laundry detergent. The study found that the adoption of a particular detergent brand by an unpopular group did not deter others from selecting the same detergent. The study illustrated that socially identifying products like music preference can be highly influenced by others while products that do not carry aspects of social identity, such as detergent, are not as impacted by the preference of others. These are a just a few of the fascinating issues covered in the class. My only complaint about the course is its length. This course covers a lot of ground in just six hours, which leaves many topics just barely scratched.
Date published: 2015-10-22
Rated

4

out of

5
by
WestWatcher
from
Not Simple Epidemiology
In some cases, the goal of education is not just to gain new knowledge, but to correct and expand existing knowledge, especially when there are broad misconceptions. Professor Berger's course is excellent for this. I recommend it. Marketing is so critical to our society and economy that we all think we understand it. After all, we are immersed in it constantly. We have evolved a great body of folk wisdom concerning the dissemination of concepts and behaviors into our population, like whose recommendations we adopt, which social leaders impel us to buy, and why our friends have such good taste. That the folk wisdom is so very wrong and incomplete is evidenced by the fact that so many of the messages we hear are ineffective and a waste of our time and attention. Professor Berger presents a course that considers major divisions of personal and social factors that influence the effectiveness of the messages. Some of the factors are familiar to most of us, exposure and perception for instance. He has a list of other critical criteria that have to be considered to make the message effective. He dispels several misconceptions concerning influential recommendations and sociological (as opposed to social) networks. His examples were particularly illuminating. One of his examples involved a discontinued model of a Japanese SUV. Those of us who own that car have been intrigued by the demand for it. When we take it in for service, the dealers try to buy it from us. We get unsolicited calls offering to buy our cars with respectable prices offered. New ones are not available, but demand for used cars of that type is strong. He discusses why Honda made that decision to stop production. We understand it now. This is a course valuable for offense (by those seeking to market a product or service) or defense (those marketed to). While it is very short, only twelve lessons, it packs a lot into those lessons.
Date published: 2015-05-29
Rated

2

out of

5
by
highstandards
from
Too Basic
There are strengths to the course. The professor covers the basic territory. One comes away with an adequate understanding of many of the processes by which ideas spread. The importance of the psychological and sociological dimensions of our ideas and preferences and how we share them through various means of communication is made clear. The role and impact of assorted technologies is covered. Various factors that have influence and others that we think might but don't are discussed. Finally, there is an emphasis on data, on measuring, as crucial to knowing whether there's been success in the spread of ideas, and, if so, how much and in what ways. But, candidly, I knew much of this before I took the course. I was motivated to buy and listen because of my interest and experience in this area. In other words, I wasn't in the market for an introductory handling of what I already knew. I was in the market (and I suspect this is true for many others) to go deeper, to get a more profound understanding, and to garner a more sophisticated sense of how ideas spread. For example, it would have been helpful for the professor to have focused on more complicated illustrations of the spread of ideas, perhaps a case study or two. He could have taken such accounts and shown "from soup to nuts" whether and how an outcome was achieved. He could have revealed from research or other measurable outcomes a more detailed account as to specific successes or failures in campaigns to spread ideas. In sum, it was insufficient for me to get the surface treatment that was given here. Perhaps others feel differently, but I believe strongly that this topic gets adequate enough coverage in business, marketing, and communications periodicals that TGC should have created a more advanced course.
Date published: 2015-05-04
Rated

2

out of

5
by
GoldenOldies
from
Disappointed
The initial premise was interesting. The presentation was not. The professor was clearly reading almost word for word from a teleprompter. This in itself would not result in such a negative review, but most information seemed obvious and repetitive. That being said, perhaps it's a generation gap. We are both well past retirement age: what seems self evident to us may not be the case with a younger audience.
Date published: 2015-03-14
Rated

1

out of

5
by
ninelives
from
Not worth the money
I was eager to watch this DVD as it is a topic that interests me greatly. I was so disappointed that it is just a talking head with a few key words, no other visuals or interesting examples. Very dry, very boring. The accompanying booklet containing the same material could be read in a fraction of the time and get the same level of cursory knowledge. On the basis of this, I am worried about the other courses I have already bought but not yet watched. I do not expect to buy any more courses at this point. Very disappointing.
Date published: 2015-01-16
Rated

5

out of

5
by
SJMD
from
Short, interesting and to the point!
This was an intersting course, admittedly on an intersting topic. It goes by fast and can be appreciated either in the audio or video version. The course is relevant to anyone interested in marketting. Professor Berger is clear, knowlegable, and has a very engaging style, He takes an empirical approach and backs up his conclusions with relevant studies. As the topic is not very technical or difficult to understand, lectures go by fast and are very enjoyable. I particulary liked the last lecture on big data. I recommend the course to anyone interested in how ideas spread, the power of word of mouth, why certain videos go viral, and basically anyone needing to understand marketting.
Date published: 2014-10-28
Rated

3

out of

5
by
Xavier
from
Basic but Interesting!
In this short series of 12 lectures, Professor Jonah Berger sets out to explain how certain ideas or personas become well-known, in some instances very speedily. Potential listeners should be aware that this is essentially a marketing course that is anchored in psychology and common sense. Some may be disappointed that the impact of new technologies on the broadcasting of notions is mentioned but not discussed at length. Professor Berger, lively and down to earth, is an enjoyable lecturer. This uncomplicated course proves interesting and will be considered worthwhile by many.
Date published: 2014-10-13
Rated

4

out of

5
by
Lrnr
from
Interesting, easy
The topic of this course is an important one in social psychology, and it's relevant for everyone. As a writer, I got some ideas from this course on how to promote a book. The concepts and arguments are easy to understand -- but the lecturer repeats each one two or three times. It's pitched at a freshman audience. This got slightly annoying. I found this to be an easy course to absorb while commuting.
Date published: 2014-09-16
Rated

5

out of

5
by
Challenger
from
The science behind Marketing
The course discusses a rather key aspect of life – what is it that makes certain ideas (and products; being manifestations of ideas) spread, while others do not? Is it the product's quality, is it the price, its advertising? Professor Berger shows quite quickly that neither if these is sufficient to make an idea become epidemic. Well, what is it then? At the root, the question is what makes people share their opinions about ideas and products, and if they do decide to share, what social mechanisms are available to amplify these sentiments. The discussion that follows is about the science behind marketing. So the course is divided into three parts. The first part has to do with psychological mechanisms at the individual's level that affect how we perceive things, how we make choices – the new science of behavioral economics (if you find this interesting, you may want to look at Professor Huettel's excellent TGC course on Behavioral Economics from earlier this year). It is a rather humbling study… whereas in classical economics the root assumption is that we are all rational human beings; here we see that we are really are NOT. We have a hard time keeping focused and we are constantly reacting to triggers. When an experiment is planned right, we see that we sometimes simply act like idiots. For instance, it has been shown in experiments that if people are exposed to French music when they are doing their shopping, they are more apt to buy French wines, while if exposed to German music more apt to choose German wines. Not so rational… Another absolutely key point from the marketing perspective, is what makes an idea "sticky" so that you will not forget it the moment something else catches your attention. Professor Berger argues that there are four criteria for making ideas "sticky": they either have simplicity, unexpectedness, concreteness, or credibility. The second part has to do with how the social group can impact an individual's perception and behavior. Two extremely powerful mechanisms are discussed: conformity and divergence. Here, again, Professor Berger describes experiments that show that we do not always behave as one can expect (or hope). One particular experiment that stuck to mind was one that demonstrated conformity. In the experiment, a group of subjects is given identical sets of two cards: the first with one line, and the second with three lines of different lengths. Each of the subject is asked in turn to state which of the three lines on the second card is identical in length to the one on the first card. Simple enough… the interesting part is that the whole experiment is rigged! There is actually only one subject, and the rest of the subjects are actors who have been instructed to report erroneous results on purpose, but in a way in which in many cases the majority would say that an erroneous result is correct. The whole point is, of course, to see how the real subjects will react. Well, it appears that we are all much more spineless than we might want to believe, and a significant percentage of the participants reported erroneous answers just to give the same answer as the majority – conforming. Conforming, we are told, is a very important mechanism in Marketing. Another no less important mechanism is divergence: here, we may to choose to alter our behavior because of a way another group of people behave. We do not want to be associated with the second group and so we alter our behavior accordingly. A nice experiment that documented this behavior reported what percentage of students on a particular campus decided to stop wearing the "live strong" wrist-band when they discovered that the "Geeky" students started wearing them. The third part of the course has to do with how ideas are dispersed. Social networks are, obviously, absolutely crucial for making ideas become epidemic and so looking at their mechanics is of interest. The important point is what is called "word of mouth" and why it is such an important marketing tool. It is because when people talk about ideas and products in their social networks, they are talking to their friends and they do not have any business incentive for doing so. For this reason their message is considered to be of much higher value to the receiving end than commercial advertising. Furthermore, people tend to share ideas primarily with people who are interested. This is termed "narrowcasting" as opposed to "broadcasting" which is used by most firms for commercial advertising. As such, it is much more effective from a marketing perspective. One point that I found surprising, was that only about 17% of social networking is online at tis date. I thought it was much higher. The rest of the lectures describe the structure of social networks, describing each person in the network as a city, and the interactions between them as railroads. Are there "hubs" in this world? People who are "connected" and "influential" whose opinions can have a big effect on how the message is carried out? The Professor thinks not… Overall this has been a very interesting course on a very prosaic topic – Marketing, or actually the science behind Marketing. It was surprising for me to see how much I did not know about this topic, given that it is such a key feature, and always in our awareness, in modern Western culture. The professor was fun to listen to. His lecturing style is casual and amusing, and the course was well planned and structured. The thing I really liked was that many of the experiments he described were carried by himself and his teams, and so I got a feeling of getting the story "from the horse's mouth". The course carries a lot of content for a mere twelve lecture series.
Date published: 2014-08-29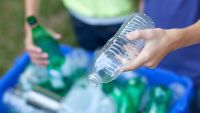 1: Social Epidemics-Why Things Catch On
What leads products, ideas, and behaviors to become popular? What causes them to die out? The answer lies in the science of how ideas spread, which you'll begin to examine with the story behind Livestrong bracelets-one of the most notable social epidemics of our time.
2: The Basics of Consumer Psychology
Why can seeing something more frequently make you like it more? Find out here, as you look at consumer psychology and the way we naturally process information. Understand what happens from the moment people are exposed to information and begin to develop perceptions, and learn how these basic cognitive processes influence what eventually catches on.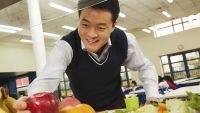 3: The Impact of Triggers on Consumer Choice
Why might voting in a church versus a school change how you cast your ballot? Why would hearing French music at the grocery store make you more likely to buy French wine? Explore the phenomenon of triggers, from how they're defined to how they influence what we like, what we buy, and top-of-mind awareness.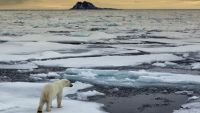 4: Simple Rules to Make Ideas Stick
Why do some things stick in memory while other ideas are quickly forgotten? Find out here, as you learn how ideas that fit with the four key principles of human memory-simplicity, unexpectedness, concreteness, and credibility-tend to be "stickier" or more memorable.
5: The Social Influence of Conformity
In the first of several lectures related to social influence, you'll consider the phenomenon of conformity and its role in why ideas spread. You'll learn why bartenders seed the tip jar, when people actually prefer waiting in line, and why conformity compels us to follow others even when we know they're wrong.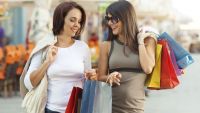 6: The Social Influence of Divergence
Social influence is like a magnet-it can attract or repel. As you explore the notion of divergence and the meaning of consumption, discover when and why people avoid following the crowd and how anti-conformity has caused once-popular cars, designer bags, and other products to fall out of favor with their original audience.
7: Word of Mouth-Powerful and Persuasive
More than 10 times as effective as company-generated communications, word of mouth is a powerful tool-and it's becoming more so each day. Examine the influence of word of mouth, how it differs from traditional advertising, and the role that social networks such as Facebook and Twitter play in shaping communication.
8: The Social Currency of Shared Ideas
From cat videos to New York Times science articles, some online content goes viral while the bulk of it never gets more than 10 views. Some products get lots of word of mouth activity, while others are never discussed. Discover the six key drivers of social transmission that lead products, ideas, and behaviors to generate buzz.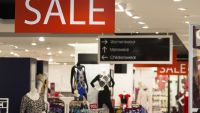 9: Messages That Go Viral
Wrap up the section on social influence by looking at the three remaining drivers of social transmission- stories, practical value, and making the private public-in the context of intriguing case studies. Learn about the failure of the "Just Say No" campaign, the success of a humble corn-husking video, and some shrewd design decisions by Apple.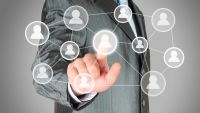 10: Social Networks-Channels of Influence
Could a person you barely know affect your behavior? Consider this question as you begin to explore the channels through which information and influence spread. Learn about different types of social ties and how these ties impact what people share, the jobs people get, and life in general.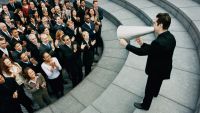 11: Social Influencers-Myths and Science
Are well-connected people or "influencers" the catalysts for ideas and products catching on? Examine this social-epidemic theory, the science behind how it does-or doesn't-work, how likely it is to be true, and whether companies who pay reality TV star Kim Kardashian $10,000 per Tweet will see a return on their investment.
12: Tracking Results-Big Data, Little Data
Conclude the course with a thought-provoking discussion of Big Data. Learn how Google tries to predict everything from flu outbreaks to retail and home sales, why companies need to monitor social media chatter, and whether our addiction to analytics might be leading us astray. Also, consider the rise of Little Data and the effects of measuring and tracking the minutiae of our everyday lives.
Jonah Berger
Ideas spread from person to person, but how far they go depends on the pattern of connections between people.
ALMA MATER
Stanford University
INSTITUTION
University of Pennsylvania
About Jonah Berger
Jonah Berger is an Associate Professor of Marketing at the Wharton School of the University of Pennsylvania. He holds a B.A. in Human Judgment and Decision Making from Stanford University and a Ph.D. from Stanford Graduate School of Business. He has served as a visiting faculty member at Duke University and Cornell University.
The recipient of numerous awards for teaching and research, Professor Berger received Wharton's MBA Teaching Commitment and Curricular Innovation Award and won their "Iron Prof" faculty competition for outstanding research. In recognition of his research on social dynamics-which mixes psychology, sociology, marketing, and economics to understand why products, ideas, and behaviors become popular-Mr. Berger has been named one of the top five most productive researchers in marketing by the American Marketing Association and received early career awards from both the Association for Consumer Research and the Society for Consumer Psychology.
Professor Berger is the author of Contagious: Why Things Catch On, which appeared on the bestseller lists of the New York Times and the Wall Street Journal and has been translated into almost 30 languages. He also has published dozens of articles in top-tier academic journals and has consulted for a variety of Fortune 500 companies.