Rated

2

out of

5
by
aribrixo33
from
Not that energizing
Some of the lectures provide greater insight, but it tends to be a bit redundant. This course is more about improving mindfulness than boosting your physical and mental energy
Date published: 2021-03-24
Rated

2

out of

5
by
karenmargo
from
Not interesting
I know this is very superficial, but I found it difficult to take this lecturer seriously since she didn't care about her appearance. Watching her was like a junior who had yet to learn the ways of the business world. If I closed my eyes, it was okay
Date published: 2020-07-28
Rated

2

out of

5
by
col666
from
Boring
I was pretty much bored with this course, not much new and I am not a YOGA person
Date published: 2020-07-03
Rated

2

out of

5
by
Chhinsu
from
Only okay.
Lecturer is a good presenter, but the focus is totally on "working adults" with no consideration for other audiences. One lecture involves Yoga exercises -- not expected or interesting. Two of the lectures on deliberate choice and happiness and play were interesting and unusual and of good value. Not a lot of new information, really.
Date published: 2019-09-05
Rated

5

out of

5
by
billdubovsky
from
Very valuable program.
Excellent Program. I originally watched it on Kanopy and decided I wanted my own copy. Very worthwhile to review regularly and to keep on-track!
Date published: 2019-07-08
Rated

5

out of

5
by
alaskarich
from
Who could not use more energy? This tells how!
Excellent, I saw demonstrations of breathing, mindfulness and yoga so I learned these valuable techniques and I will definitely do them with great benefits! Many scientific sources cited so I feel confident in the conclusions. Material presented in very interesting and organized way.
Date published: 2018-04-20
Rated

4

out of

5
by
jetoahu
from
Good summary
I enjoyed this course a lot. I was especially pleased with tips on sleep, breathing, and restorative yoga. I liked the instructor - she seemed personable as well as knowledgeable. And I was grateful to hear someone say "do what feels right to you" and "don't beat yourself up"! It was a very practical approach to getting a handle on energy and stress. We all really have some idea of what we SHOULD be doing, but it was nice to have it all in one package and it's a fair value for the price.
Date published: 2018-04-14
Rated

4

out of

5
by
Polly06
from
Interesting
I'm finding this course to be very interesting. I haven't completed it but so far I learned a lot.
Date published: 2018-02-27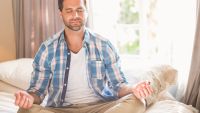 1: Facing the Day with Energy
What is energy and where does it come from? Start your course by thinking about the emotional and physical inputs-from good self-care to living a purpose-driven life-that contribute to vitality. Then try your first exercise to become more aware of your body and the signals it is sending you....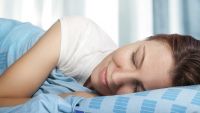 2: Sleep: Your Energy 401(k)
Find out why sleep matters so much to your well-being. Research shows that regular sleep provides a range of benefits from better cognitive performance throughout the day to lower risk of disease over your lifetime. Reflect on the barriers to good sleep as well as a few things you can do to improve your sleep....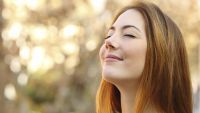 3: Boost Your Energy with Breath
Your energy level is deeply linked to your breathing, so becoming more aware of how you breathe-and performing a few simple exercises-can truly change the way you feel in your day-to-day life. Here, learn by doing as Dr. Bonura takes you through five breathing exercises to help you regulate your energy....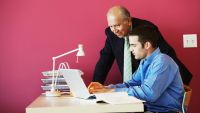 4: Energy Give-and-Take at Work
Most people spend so much time at work that how you feel about your job likely has a significant effect on your overall energy. Consider a few ways to improve your engagement with work, beginning with the establishment of boundaries to protect your personal life and maintain your general well-being....
5: Energy Give-and-Take in Relationships
Good relationships are one of the strongest ways to promote good health and reduce stress. Find out several strategies for building a strong social network as well as ways to deal with challenges that inevitably arise in your closest relationships, including marriage and parenthood. Learn a few exercises to relieve stress....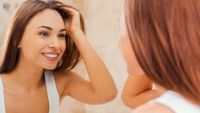 6: Awareness of Energy with Mindfulness
Mindfulness-living in the present moment-can have a dramatic impact on your energy levels and how you feel about the world around you. Dr. Bonura helps you increase your sense of inner awareness with a series of breathing and meditation exercises. Discover where you spend your energy-and where your energy is lacking....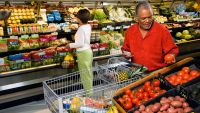 7: Conserving Energy with Deliberate Choice
Your life is filled with choices-what to buy, where to spend time, what to do from one moment to the next-but making so many decisions requires massive amounts of energy. Here, you'll find out how to simplify the process of decision-making and how to build a richer, more satisfying life....
8: Nurturing Your Energy with Diet
Gain new insight into the relationship between food and energy. The good news here is that counting calories and obsessing over dietary numbers might actually be counter-productive to good health. Instead, learn how to be mindful and follow a few sensible guidelines. The lecture ends with a powerful lesson on restorative yoga....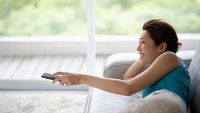 9: Boost Your Energy with Happiness and Play
George Bernard Shaw once said, "We don't stop playing because we grow old. We grow old because we stop playing." In this lecture, Dr. Bonura explores the connection between play and energy. See how to add more fun in your life-and why physical play is such a profound source of vitality....
10: Energy, Emotion, and Loving-Kindness
Stress. Anger. Anxiety. Too often people try to repress or medicate away emotions, which treats the symptom but does nothing for the root problem that's draining life-sustaining energy. Instead, Dr. Bonura shows you a strategy for managing negative emotions into positive energy, as well as a loving-kindness meditation to build compassion for yourself and others....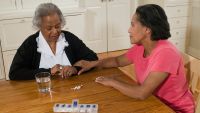 11: Your Energy Baseline
There are no quick fixes for living a more energetic life, but there are a few tactics-from chewing peppermint gum to performing acupressure-that will help you boost your energy levels in the short term. At the same time, it's important to reflect on your life circumstances to lift your long-term energy baseline....
12: The Energetic Life You Choose
In this final lecture, review key concepts from what you've learned to build a personal action plan for living a more energetic life. As Dr. Bonura explains, an energetic life is a purposeful life, so think about your life's purpose and what success means to you. Then work to create time to relax and restore your mental energy....
Kimberlee Bethany Bonura
Fitness at any age is built on a solid foundation of self-care, including sufficient sleep, stress management, and a healthy diet; supportive and nurturing relationships; and an exercise program that you actually enjoy.
ALMA MATER
Florida State University
INSTITUTION
Fitness and Wellness Consultant
About Kimberlee Bethany Bonura
Dr. Kimberlee Bethany Bonura is a fitness and wellness consultant with decades of experience teaching the benefits of physical and mental health to elite athletes, higher education institutions, nonprofit community organizations, and corporations. She earned her Ph.D. in Educational Psychology, with a research emphasis in sport and exercise psychology, from Florida State University. Her doctoral dissertation won national awards from the American Psychological Association (Division 47) and the Association for Applied Sport Psychology. Dr. Bonura is a triple-certified yoga instructor, registered with the Yoga Alliance and a member of the International Association of Yoga Therapists. She also holds certifications as a personal trainer, group fitness instructor, kickboxing instructor, tai chi and qigong instructor, senior fitness specialist, weight management instructor, and prenatal and youth fitness specialist-all issued by the Aerobics and Fitness Association of America and the International Fitness Professionals Association. She has developed specialized programs in seated/chair yoga for older adults; yoga for empowerment to encourage self-esteem; partner yoga for family and marital enhancement; and more. Featured widely in national and international publications, Dr. Bonura is a peer reviewer for journals including the Journal of Aging and Physical Activity, and the Journal of Sport & Exercise Psychology.