Rated

4

out of

5
by
Ski8
from
Landscaping
So far I watched three of the lessons. It has been very helpful. When I get done with all six I will go back to watch again and take many notes. Thank you
Date published: 2016-10-06
Rated

4

out of

5
by
Ark1836
from
Seems Like Useful Information
I bought this as a gift for my parents and decided to watch it myself to see if I made a good purchase. My personal interest in gardening is low primarily because I do not have the time to dedicate to doing it right. I am generally pleased with the purchase and think the instructor gave good information in a clear and organized way. She showed several different gardening scenarios and gave tips and suggests for different types of gardens. She also emphasized the right things to do during each season. I wish I had the time to actually apply the information, but at least I feel like I made a good purchase for my parents. My only complaint is that the course seems to cover some topics a little too lightly and would benefit from being a few lessons longer.
Date published: 2016-08-08
Rated

5

out of

5
by
DTreppendahl
from
Just what I needed to plan my garden
The course is very well organized. I am amazed at how much the teacher knows and how well she balances the science with its practical applications. I am in the midst of planning an ornamental garden and was having difficulty doing it. This video series has been very helpful to me.
Date published: 2016-08-08
Rated

4

out of

5
by
BigHead
from
A Visual Reference For Gardening and Landscaping
It's amazing how much gardening and landscaping information is packed into each of these six lectures. I'm glad TGC has branched out of its traditional academic presenters to someone who is not only considered an expert in her field but also has extensive broadcasting experience. Ms Myers presentation is perfectly timed and not a minute is wasted. I think this lecture series is an overview to gardening and landscaping with useful information to anyone interested in planting. Since gardening is also highly visual these presentations could serve as a nice reference guide to many different plants that are introduced both by their common and botanical names.
Date published: 2015-05-10
Rated

3

out of

5
by
DigsInTheDirt
from
not worth it
I've been gardening too long I guess. Expected to learn more from her course. Picked up a couple tips but not worth the price I paid. She's a good presenter, but material and quantity is lacking.
Date published: 2015-03-06
Rated

4

out of

5
by
colorfulpearl
from
How to Grow Anything: Your Best Garden and Landsca
It's very basic lesson for how to grow anything. I am a farm girl and love to grow thing and people told me that I had a green thumb. I did learn many tips to improve my gardening skill. I will recommend This material to people who are the beginning gardener Thank you
Date published: 2014-10-10
Rated

5

out of

5
by
walterj
from
Loved it!
I loved this and the container garden course and highly recommend both to others! I can't wait to start applying what I've learned to my landscape.
Date published: 2013-05-09
Rated

4

out of

5
by
HeatherJ
from
Excellent course, great value!
I thoroughly enjoyed this course! It was given to me as an early Mother's Day present and what a pleasant surprise! My landscape needed some work and now I feel I can tackle the job with much more confidence. The presenter is very knowledgable and likable.
Date published: 2013-05-09
Rated

1

out of

5
by
Bear60
from
Worst Purchase ever
I will jump right into some of the things covered in this program. First, the professor continusly pushes for you to send a soil sample to the state. Really? They have home kits at your local hardware store. Second, most of the information given can be found online or at the nearest "Lowes" or "Home Depot". Third, the professor comes off like the annoying neighbor that invites people over to hear herself talk. Also, to give a lecture that some plants need sunlight, some warm weather, some dry? Waste of time, read the label before you buy! She never gets into the how in physical labor of a garden, building raised boxes and water barrels and such, instead she shows just placing pots for color and sowing seeds. It comes off like a sixth grade course that I would not recommend.
Date published: 2013-05-07
1: Plan the Garden of Your Dreams
A dream garden starts with two things: an awareness of what you have to do and a solid plan for getting there. Ms. Myers gives you an overview of the step-by-step process for creating a garden, guiding you through the process of weeding old garden spaces; testing your soil; evaluating growing conditions; picking the best topsoil; using annuals, perennials, and biennials to best effect; and mappin...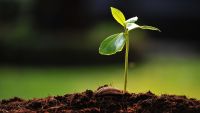 2: Get the Right Plant for the Right Place
Even if you're working with a smaller, urban space (such as at a townhouse), you can still create delightful gardens. Learn how to overcome the same challenges of light and space as you would in a larger garden area. Then, focus on getting the right plants to fit your garden. Which plants make strong focal points? Which plants tolerate shade better than others? What combinations will add depth and...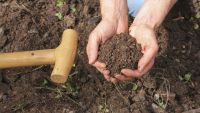 3: Prepare Healthy Soil and Plant for Spring
The secret to a healthy garden: soil. In this lesson, discover everything you need to know about soil and how to make it work for your dream garden. You'll learn how soil works, how to improve the soil in your garden space, the benefits of specific soil types, how composting and mulching can strengthen the health of your garden, how and when to fertilize your plants, and-most important-the best wa...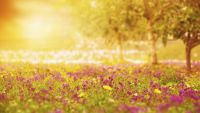 4: Design for Light, Water, and Microclimate
Visit a small-space garden and investigate tried-and-true methods for solving common planting and design problems for often stubborn areas such as deck edges, patios, and the spaces around air conditioners and gas meters. Throughout the lesson, you'll find out some of the best choices for poorly lit areas, learn how to dodge common over- and under-watering mistakes, and more-all of it grounded in ...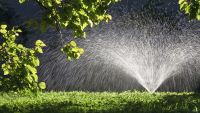 5: Refresh Your Summer Garden
Summer is the perfect time to reassess your garden and find out what you need to do to keep your plants healthy and looking their best. First, learn the tricks to effective garden maintenance throughout the season: growing more abundant harvests of fruits and vegetables, controlling pests in the most eco-friendly ways, locating the cause of discolored leaves, and more. Then, Ms. Myers takes you b...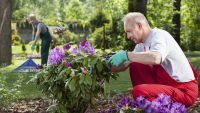 6: Add New Color in Fall and Prep for Winter
Explore some of the many ways you can extend your garden through fall and take advantage of the cool air and warm soil (which is great for planting a variety of trees, shrubs, and perennials). You'll learn how to add bulbs for a splash of spring beauty, prune and protect your plants (and your lawn) from a potentially harsh winter, install a lovely cool-season garden, harvest and store herbs, and l...
Melinda Myers
We started just like you with common problems faced by many gardeners. We want to design a garden that works for you and your dream for something better.
ALMA MATER
University of Wisconsin, Madison
INSTITUTION
Horticulturist and Certified Arborist
About Melinda Myers
Melinda Myers is a horticulturist, certified arborist, gardening expert, television/radio host, columnist, and author with more than 30 years of horticulture experience. She earned her B.S. in Horticulture from The Ohio State University and her M.S. in Horticulture from the University of Wisconsin, Madison. Before launching her own business in 2006, she was a tenured associate professor at the University of Wisconsin Extension Service and a tenured horticulture instructor at Milwaukee Area Technical College. Her numerous awards include two Garden Media Awards from the Garden Writers Association, the Garden Communicator of the Year Award from the American Nursery & Landscape Association, the Gold Leaf Award from the International Society of Arboriculture, the Perennial Plant Association Garden Media Promoter Award, and the American Horticultural Society's B. Y. Morrison Communication Award for effective and inspirational communication. Ms. Myers is the author and coauthor of more than 20 gardening books, including Can't Miss Small Space Gardening and Birds & Blooms' Ultimate Gardening Guide. She is also a columnist and contributing editor for Birds & Blooms magazine, the Milwaukee Journal Sentinel, Gardening How-To, and Wisconsin Gardening. A seasoned media presence, Ms. Myers hosts the nationally syndicated Melinda's Garden Moment and appears regularly on various national and local shows. For more than 20 years, she hosted The Plant Doctor radio program, seven seasons of Great Lakes Gardener on PBS, and the nationally syndicated YardWorks!