1: Overview
This course introduces basic concepts for building web pages using HTML which gives structure to the content such as defining paragraphs and images and CSS which defines the appearance of the content such as colors and fonts. It also introduces bootstrap which is a collection of tools and templates for use with HTML and CSS.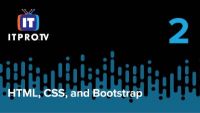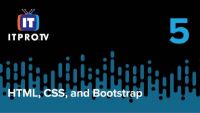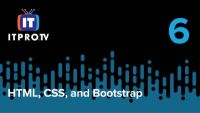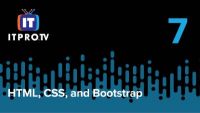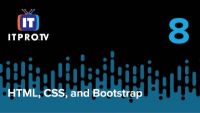 8: Font Awesome
In this episode, Victor and Mike talk about more advanced CSS selectors and how to use an icon library. They demonstrate creating compound CSS selectors and explain how they work. They also show how to link to an icon library, like FontAwesome, and insert icons into a web page.
Victor Moreno
ALMA MATER
Florida International University
About Victor Moreno
Victor Moreno is a technology professional with a passion for technology education. He has held developer roles in multiple companies, and is now currently with Amazon Web Services. He worked as a Techincal Screener for Triplebyte and was a freelance engineer for Toptal, where he used React web and React Native to develop apps. He has experience in emerging technologies such as block chain, as well as management experience and database experience. His certifications include AWS Certified Developer - Associate and AWS Certified Solutions Architect - Associate.