Rated

5

out of

5
by
Matt S
from
Good
Excellent and timely. Good historical background. G
Date published: 2019-05-09
Rated

4

out of

5
by
AJAJ
from
History Review
I've only reviewed 4 of theon. 12. Most informative and Professor kept my attenti
Date published: 2019-04-27
Rated

5

out of

5
by
Jeanne 27
from
I'ts an interesting course, especially with today's problems.
Date published: 2019-04-26
Rated

5

out of

5
by
gator007
from
Awesome features, subject presented with detail
Great course!! Very happy with it! Loved instructor, was very informative and I learned lots that I didn't know before
Date published: 2019-04-09
Rated

1

out of

5
by
bdrynan
from
Investigating American Presidents
On reflection we all realize that our presidents, like ourselves, have strengths and flaws. Sometimes the flaw subsume the virtues. We have sometimes dodged a bullet, and should be grateful. It is worthwhile to stand back an view the events of these men in the clear light of retrospection.
Date published: 2019-03-23
Rated

5

out of

5
by
richibi
from
excellent
topical and thorough, Professor Rosenzweig seems completely at ease with his subject, delivers it clearly and compellingly, an important addition to The Great Courses
Date published: 2019-03-21
Rated

5

out of

5
by
FLres
from
Useful analysis of our political process
Timely information - very well organized and presented
Date published: 2019-03-18
Rated

5

out of

5
by
DaisyLily
from
Excellent Presentation
Professor Rosenzweig presented this complex legal topic in an unbiased/objective manner allowing me to form my own opinions. He is very knowledgeable on the subject and explains topics in a manner that is understandable to me. I have also taken his "Thinking about Cybersecurity: From Cyber Crime to Cyber Warfare" course and found it to be equally as well done.
Date published: 2019-03-13
Rated

5

out of

5
by
EnajRednib
from
A Guide for our Current Time
This is an invaluable guide for us us at this moment in time. It was most enlightening. The professor discusses previous imbroglios, many of which I didn't know about and were pertinent to what is going on presently.
Date published: 2019-03-02
Rated

5

out of

5
by
BudA
from
Surprised at the timeliness of the course. Great to take with wife.
Date published: 2019-03-01
Rated

5

out of

5
by
RobertC
from
Superbly done, and most timely presented!
We are living in an interesting time and are being presented with polarizing points of view at all times. This course provides a much needed foundation to consider past, and more importantly, current considerations of our President's actions in office and how well they conform to the Constitution's description of the powers of the President. Professor Rosenzweig's thought provoking topics are clearly presented and provide a guide to how our nation may face the political and legal twists and turns over the next few years.
Date published: 2019-03-01
Rated

5

out of

5
by
Beachdog
from
Enlightening!
Educational, Entertaining and Timely. The professor presented both sides of an interesting topic.
Date published: 2019-02-26
Rated

5

out of

5
by
Canuck2019
from
provocative
Erudite, thought provoking, insightful, unbiased; weaves a historical narrative with contemporary events in riveting detail and provides a 'movable feast' of solutions notwithstanding the paradoxes of legalities;
Date published: 2019-02-19
Rated

5

out of

5
by
Isaac
from
A timely and very informative course
Great details and historic background on issues that are dominating the news these days. It's good to get some facts rather than depending on the talking heads on tv.
Date published: 2019-02-17
Rated

4

out of

5
by
suppresst
from
Solid Scholarship, Pandering to the Left
As in his other Great Courses offering, "The Surveillance State: Big Data, Freedom and You" Rosenzweig offers good command of his subject, presented in an organized, lucid fashion. In terms of content and delivery, he is a solid academic and performer. You'll get your money's worth. The problem I have with this guy is he doesn't take his own subject matter seriously - the whole point of "The Survellience State" is to apprise American citizens of what threats loom over us from private and public entities capabilities to impinge on our freedoms, and many of his warnings came true under Obama, and by Obama holdovers during Trump administration - use of false information to obtain FISA warrants (the infamous "Steele dossier"); dubious wire taps (Trump Tower was wire-tapped by Obama in run-up to 2016 election, and FBI spies inserted into campaign); leaking of classified information to unmask political opponents (General Flynn), etc., etc. In this lecture, "Investigating Amerian Presidents" , he many times make reference to possible collusion between Trump campaign and Russian in 2016 (which collusion would not be illegal, just ethically repugnant) and yet he bypasses multiple opportunities to reference, in context, known, even admitted, illegal activites by Obama administration. In sum, I think Rosenzweig lacks backbone - he believes in personal freedom, privacy, and the need to keep our Chief Executive accountable, he just doesn't want to alienate anybody on the political left in espousing his beliefs. It's safer to pick on Trump. Everyone else does.
Date published: 2019-02-12
Rated

5

out of

5
by
Curious Learner
from
Helpful for a Layman
The turnaround for Great Courses on this is impressive. The references to the ongoing issues in Washington are still "hot news" and unresolved regarding this President and his critics. Going back in U.S. history to set the framework as to what the Founding Fathers thought of Congressional and Judicial oversight of the Executive is well worth the time. Then reviewing the few times that the "nuclear option" of impeachment has actually been a possibility is enlightening. Super Constitutional scholars might find quibbles with this but I, as an average Joe (actually one who has taught other histories on the college level) found it helpful and well worth my time. The Professor would never be accused of being dynamic but I don't need dynamic, I need solid. His presentation was solid.
Date published: 2019-01-22
Rated

5

out of

5
by
pank
from
Timely!
Sobering to realize it is we the people who really decide ... impeach or not!
Date published: 2019-01-22
Rated

5

out of

5
by
Oregon Doc
from
TIMELY AND IMPORTANT
This is a timely (as of 2019) discussion of presidential power. The presenter was involved with the Clinton investigation and impeachment, so is eminently qualified to present this course, which he does in an interesting and engaging fashion.
Date published: 2019-01-16
Rated

5

out of

5
by
Rick1942
from
Thorough and fair
Timely to listen to this now in a time of great controversy.
Date published: 2019-01-13
Rated

5

out of

5
by
Malsky
from
American Presidents
Timing of this course could not have been better. Everyone should listen to the excellent presentation.
Date published: 2019-01-08
Rated

5

out of

5
by
Seriously
from
Prof. Rosenzweig bring the topic to life
I have bought 4 courses since October. I am taking strong notice of how good this one is with regard to timelines and the detail of the subject in a well communicating style. The professor is clearly strong on this subject and is quite engaging. Since this is a hot political topic I am happy to say that it is refreshing to hear from someone who tries to engage the subject and not the politics of the day. The guy is clearly honest. Although I have not noticed him before, I see that he does make appearances on television shows. I still trust him and his manner.
Date published: 2018-12-26
Rated

4

out of

5
by
Willi2018
from
A very timely subject and well presented.
The course material is well received given the Trump investigation and helps to clarify how the law and constitution apply...as opposed to the rhetoric and what is a difficult issue to understand. The presenter does a good job with the material.
Date published: 2018-12-24
Rated

5

out of

5
by
CaptainK45
from
Current and educational
The lecturer is very easy to listen to and brings a wealth of stories to illustrate his material.
Date published: 2018-12-23
Rated

5

out of

5
by
Ark1836
from
An Investigation Worth Exploring
This course reviews the history of presidential scandals and investigations. The course spans American history from Thomas Jefferson's allegations of treachery against George Washington to the current investigations of President Trump. The course is an interesting blend of history, political science, and law that combine to make a unique and interesting course. The course is more topical than chronological. That is to say that the professor does not start at the beginning of American history and work his way forward. Instead, he tackles different topics like the president's power to issue pardons or whether a president can be indicted. The professor then provides historical examples relevant to each topic. I especially enjoyed the professor's discussions about the legal aspects of the issues. The professor is a lawyer, which allows him to present more analysis than a normal history professor might. He does a very good job of explaining complicated legal issues without bogging down into a discussion that requires a law degree to follow. This is definitely a worthwhile course, and I would like to see more like it.
Date published: 2018-12-21
Rated

5

out of

5
by
homealot
from
Everything old is new again
It is easy to get caught up in the almost daily stories about President Trump and his administration and conclude that this must be the most turbulent time in American history. But Professor Rosenzweig meticulously and thoroughly reminds us that the country has been in these situations before. He informs us that since the early days of the presidency, there have been scandals and political attacks on presidents as well as apparent abuses of power and history is once again repeating itself. While this may not result in a lowering of the national blood pressure it is reassuring that the Nation has previously weathered these storms. Of most interest to me were the lectures on presidential indictments, impeachments and pardon power. Professor Rosenzweig goes through the law, historical context and anecdotes, and provides an unbiased opinion on what is possible and what is not. Kudos again for Prof. Rosenzweig in delivering a timely, informative, and enjoyable lecture series.
Date published: 2018-12-16
Rated

4

out of

5
by
Catguy
from
Great conservative viewpoint course
This is an excellent course to review the history and legal/political beckground of the investigation of US presidents from a conservative's point of view. There are a number of instances of moral equivalences and conclusions which immediately made me aware of Mr. Rosenzweig's conservative bias, but there is still much to learn from his lectures. He clearly understands that the law is often open to interpretation, as is history. A worthwhile course. I'd like to hear more on this subject as the story plays out and perhaps from a more balanced viewpoint.
Date published: 2018-12-16
Rated

5

out of

5
by
MEG The Voter
from
Good information for current times!
I bought this after hearing about it on the Lawfare blog. Glad I did. It refreshed my memory on some things I once knew from HS and College, fleshed them out with more details, and added other information vital to understanding the current events. I've listened to it twice and I'm sure I'll go through it again. These are dire times and we all need to understand what's happening to our Republic.
Date published: 2018-12-10
Rated

5

out of

5
by
CLearner
from
Excellent Presentation and Timely Material
Professor Rosenzweig provides an detailed analysis of the U.S. Presidency and the delicate balance of power and responsibility. Particularly, the most intriguing discussion was the ability for the President to pardon himself, under interpretations of our Constitution, in the potential impeachments of Presidents Nixon and Trump. The listener of this course will be surprisingly informed in great detail but in a manner that is useful and applicable to their daily life. A history is provided about various investigations and the reasons for such activities throughout our country existence. It is interesting to note the precedence set by early Presidents that continue through to modern time. Lastly, the most powerful person in the world, the U.S. President, does not rise above the laws of our land. Professor Rosenzweig's analysis and explanation of each branch of government's responsibility in our republic serves the listener with a foundation to understand the current political environment and discuss cogently with others about these fascinating facts and laws that keep our country moving forward for all citizens.
Date published: 2018-12-06
Rated

5

out of

5
by
MC68
from
The DVD re "Investigating American Presidents" really helped me to better understand the problems we're having with Trump right now. I started reading about the three branches of our government & how they have to be balanced in order for us to have Real Justice in the U.S. Now I have a sense of peace; that although there is a lot of chaos right now in our country, it will be eventually be resolved in a positive way. Thank you Great Courses.
Date published: 2018-12-06
Rated

5

out of

5
by
Eros Faust
from
I Respectfully Disagree
The content is great, the Professor an expert and the treatment thorough. What I disagree with are the conclusions. He discusses the interplay of history, law, and politics. History and politics play no role in this topic. Only the Rule of Law matters. The Rule of Law is quite simple—Congress can impeach or Congress can cut off the flow of money. That's it. So can a sitting president be indicted of a federal crime? Not without consent. Can a sitting president pardon himself of a federal crime? Yup. To suggest that these are open questions is to suggest that the Courts can rewrite the Constitution to add stuff. It makes them super legislators.
Date published: 2018-12-04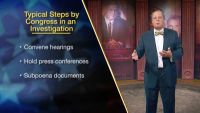 1: American Presidents and the Rule of Law
How does the investigation of a U.S. president's misconduct differ from an investigation into the misconduct of a private citizen? After exploring the roots of the presidency and presidential power as outlined in the Constitution, consider the advantages and disadvantages a president has during an investigation. Then, Professor Rosenzweig explains why this subject is essential knowledge for any American citizen.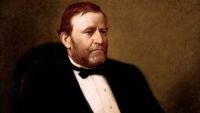 2: Presidential Investigations through History
Presidential crises and abuses of power aren't just features of modern times. Early executive scandals have had significant long-term effects that resonate down the corridors of time. Learn how we're still dealing with the fallout of famous (and sometimes overlooked) investigations into abuses of presidential power, including Ulysses S. Grant's Whiskey Ring and Warren G. Harding's Teapot Dome scandal.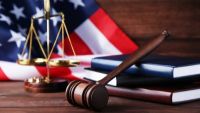 3: Separation of Powers and the Presidency
Today, legislative and judicial oversight of the presidency are a permanent part of American government and critical to limiting and restraining the possibility of executive abuse. In this lecture, learn how our system of checks and balances came to exist—with, among other things, a close look at the landmark judicial review case, Marbury v. Madison.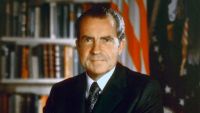 4: Watergate and the Special Prosecutor
The names of the Watergate burglars are mostly forgotten—but the consequences of their arrest brought down President Richard Nixon. Topics in this lecture include two important Supreme Court cases that shaped a president's power to dismiss personnel, as well as the Independent Counsel Act, which established a truly independent form of investigative authority.
5: Rise and Fall of the Independent Counsel
After the Nixon presidency, Congress and the American public became convinced that an independent investigator function was essential. Twenty years later, they let that function expire. Why did that happen, and what's replaced it? Follow the swing from the special prosecutor of the Nixon era to the independent counsel of the Reagan and Clinton eras back to the special counsel leading the investigation of Russian election hacking and the 2016 Trump campaign.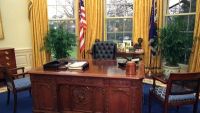 6: Can a Sitting President Be Indicted?
Assume for a moment that there exists convincing evidence of a president's criminality. What does that do to the country's management? Is it legal to indict a sitting president? Or does the president in question just "get away" with it? Ponder these and other intriguing questions about whether or not a president is in a class of his/her own when it comes to indictments.
7: Presidential Use and Abuse of Privileges
Depending on where you sit, testimonial privileges are either barriers to the truth or limitations on the disclosure of sensitive information. Using the Whitewater and Lewinsky scandals that swirled around President Bill Clinton and his lawyer, Bruce Lindsey, in the late 1990s, explore the topics of attorney-client privilege and executive privilege (the right of the president to withhold information from public scrutiny).
8: Presidents, Prosecutors, and Public Opinion
The most significant confrontation between a president and a president's investigators happens not in a court of law but in the court of public opinion. Often, the "storyline" is the deciding factor in how an investigation will be seen by future historians. Examine four different tactics used by President Bill Clinton and his team that helped them achieve a public relations victory.
9: The Pardon Power and Its Limits
Investigate the use (and possible misuse) of presidential pardons. Start by looking at two general types of pardons in American history: the "justice and mercy" pardon and the "peacefulness" pardon. Then, focus on key questions about the presidential pardon power: Can American presidents pardon co-conspirators for crimes they've committed, thereby frustrating an investigation? Can they pardon themselves?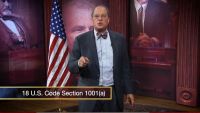 10: Presidential Lies and Cover-Ups
Presidential lies can undermine our belief in the fairness of our system of government and our faith in its legitimacy. In this lecture, focus on how the president isn't special when it comes to certain matters of law and evidence (lying under oath, obstruction of justice, and grand jury subpoenas)—as well as some key caveats to this view.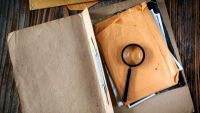 11: The Value of Investigative Reports
Even if formally cleared of wrongdoing, a president or a presidential aide may live with the stigma of investigation forever thanks to an independent counsel's report. First, explore why many investigations typically happen behind closed doors. Then, turn to how the rules are different for presidents and their senior staff (and whether or not that's a good idea).
12: The Law and Politics of Impeachment
Conclude this lecture series with a study of the "nuclear option" in presidential investigations: impeachment. Learn why impeachment is inevitably as much a political event as a legal one—and why, when a presidency is on the line, public opinion is at least as powerful a determinant of the outcome as the laws that are on the books.
Paul Rosenzweig
If you've learned anything in this course, I hope it is that cyberspace is remarkable and useful precisely because it is open and unstructured.
ALMA MATER
The University of Chicago Law School
INSTITUTION
The George Washington University Law School
About Paul Rosenzweig
Paul Rosenzweig is a Professorial Lecturer in Law at The George Washington University Law School. He earned his JD from the University of Chicago Law School and then served as a law clerk to the Honorable R. Lanier Anderson III of the United States Court of Appeals for the Eleventh Circuit. He was chosen as the 15th annual Sommerfeld Lecturer at The Judge Advocate General's Legal Center and School and was awarded a Carnegie Fellowship at Northwestern University's Medill School of Journalism. In his nonacademic endeavors, Mr. Rosenzweig is a senior fellow at the R Street Institute, a public policy think tank in Washington DC. He is also the founder of Red Branch Consulting PLLC, a homeland security consulting company, as well as a senior advisor to The Chertoff Group. Mr. Rosenzweig formerly served as Deputy Assistant Secretary for Policy in the US Department of Homeland Security, and he is currently a distinguished visiting fellow at the Homeland Security Studies and Analysis Institute. He is also an advisor to the American Bar Association's Standing Committee on Law and National Security and a contributing editor of the Lawfare blog. Mr. Rosenzweig is the author of Cyber Warfare: How Conflicts in Cyberspace Are Challenging America and Changing the World, coauthor of Winning the Long War: Lessons from the Cold War for Defeating Terrorism and Preserving Freedom, and coeditor of both National Security Law in the News: A Guide for Journalists, Scholars, and Policymakers and Whistleblowers, Leaks, and the Media: The First Amendment and National Security. Mr. Rosenzweig's other Great Courses are Thinking about Cybersecurity: From Cyber Crime to Cyber Warfare and The Surveillance State: Big Data, Freedom, and You.