Rated

5

out of

5
by
Littlericky10
from
Excellent course! Exactly what I was looking for
This is excellent as a refresher course for those who know a fair bit of con law. The professor is very good both both in content and delivery, but he goes quickly, and a novice would have a hard time keeping up and wouldn't get the full benefit of the lectures IMO.
Date published: 2020-05-19
Rated

3

out of

5
by
EngineerinVA
from
Honors High School Class
This course is essentially a brief (12 lectures) high school honors presentation of the Constitution. Dr. Berger presents the premise of his course: Who exercises power in the government? To that end, he shows how power is divided among the three branches of the national government and how power is also shared with the states and with the people themselves. He takes time to address "equal protection" and "due process". He uses certain hot button issues such as abortion, civil rights, and sex discrimination to illustrate his points. Dr. Berger is a clear, straight-forward lecturer. He presents his material in an organized, understandable manner. The course is offered only in video version. However, I found using the audio presentation on the app to be quite satisfactory.
Date published: 2020-04-11
Rated

5

out of

5
by
JJayJ
from
Limitations of a good idea.
In general, the lectures were well organized and the lecturer provided the content of each subject matter in an exceptional manner. It was easy to follow his reasoning and indeed, I was often engrossed with his delivery. I came away feeling enlightened after each lecture. But as the course proceeded, I felt the increasing magnitude of the subject matter, Constitutional Law, to weigh heavier with each passing lecture. Ultimately, I realized that the course is simply too limited. You might say that this is the consequence of success. While engaging my intellect, it was also quite apparent that there was a great deal missing. Twelve lectures simply doesn't do such an important subject justice. I would recommend that you rethink the course and consider greatly expanding it. While the lectures on the Supreme Court and the Executive branch were both engaging and thought provoking, they could use more substance and depth. The area that could use the most serious consideration is in addressing the constitutional amendments. I think addressing each amendment would be a worthwhile addition to the course. I realize this would greatly expand the lecture list, but I believe it would be worth it. Even just the first ten amendments would greatly enhance the experience. These remarks aren't intended to disparage the lecturer or the course. I value what I've got at hand. If I was to disparage anything, it would be the video scrolling in the background. It would better serve to have it scroll the current lecture title or have it serve an instructional purpose.
Date published: 2020-02-07
Rated

3

out of

5
by
Cricket 6
from
Law School for Everyone
I enjoy the lecture but I can only watch it on my computer. I can't get it to work on my phone plus I can't stop it in one place and pick up where I left off. I have to start over every time I open it back up.
Date published: 2020-01-19
Rated

5

out of

5
by
Cousindrew
from
Excellent Course!
Prof. Berger does a terrific job of distilling and summarizing the provisions of the U.S. Constitution and, at much greater length and even more impressively, of presenting the historical and current debate over the Constitution's proper interpretation in a fair and balanced way that articulates and respects strongly held differences in points of view. Although Prof. Berger's last lecture includes sharp criticism of Senate Republicans for failing to act on the 2016 nomination of Judge Merrick Garland, for whom Prof. Berger clerked, the professor's political sympathies are not otherwise on obvious display. Unlike some broad surveys, this course gets down in the weeds, dissecting the language of specific Constitutional provisions and the holdings of significant U.S. Supreme Court decisions, and Prof. Berger does an excellent job of tracing relevant Supreme Court precedent since 1787 and providing important historical context to permit a better understanding of our current debates on proper Constitutional interpretation. I listened to the audio version of this course (Prof. Berger has a fast-paced but comfortable lecture style), which was entirely satisfactory. Highly recommended for the expert and novice alike!
Date published: 2019-10-12
Rated

5

out of

5
by
Joerr
from
Thought Provoking
We took this course after the Law School for Everyone course and were glad we did. We liked the instructor and he continuously challenged our previously held thoughts on the Constitution.
Date published: 2019-08-10
Rated

3

out of

5
by
Torchy
from
Rather Dry
Great topic but dry, almost boring presentation. I'd hoped for more!
Date published: 2019-07-10
Rated

5

out of

5
by
Newimagegrp
from
Great information, great course.
I'm happy with the information. This is a great deal of complete information. Gives you a leg up.
Date published: 2019-06-28
Rated

5

out of

5
by
Brian H
from
Tremendous content
This is a very current course for anyone interested in the potential ramifications of recent developments in state laws. It reminds me why 'Constitutional Law' was one of my favorite courses in college. My only criticism is that the studio lighting seems drab - but this doesn't detract from the superb content. Overall excellent course!
Date published: 2019-05-30
Rated

5

out of

5
by
Steve Klepper
from
Good presentation and kept interest
I was drawn to this series because of current events. Will make it easier to put into perspective some of the current court controversies. Sufficient background provided
Date published: 2019-05-18
Rated

5

out of

5
by
No name at this time
from
Excellent course
Perfect time to take this course with all that is going on. As well as the upcoming election this material is spot on.
Date published: 2019-05-10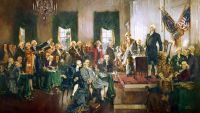 1: Origins and Functions of the Constitution
While the U.S. Constitution left many important issues unresolved, it was clearly designed to serve several primary purposes (regardless of disagreements over how it serves those purposes). Travel back to the 18th century and investigate the origins of the founding document of the American experiment—a story of crisis, rebellion, and compromise.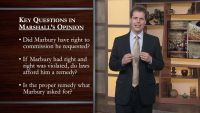 2: The Marshall Court and the Constitution
At the core of most issues in constitutional law is one question: Who decides? So why is it that the U.S. Supreme Court became the ultimate arbiter of constitutional questions? Explore this question by examining a pair of Chief Justice John Marshall's famous opinions—Marbury v. Madison and McCulloch v. Maryland.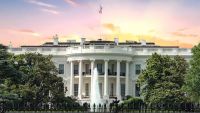 3: The Scope of the Executive Power
Using the 1952 opinion of Youngstown Sheet and Tube Company v. Sawyer, probe the slippery issue of how much power the U.S. president wields under the Constitution. One nuanced perspective comes from Justice Robert H. Jackson and his theory of executive power that views presidential power primarily through the lens of Congressional action.
4: Congress and the New Deal Commerce Clause
Learn how Congress's power—as we understand it today—was shaped significantly by constitutional transformations that occurred during the 1930s. See how the Court ultimately vindicated robust Congressional powers under the Commerce Clause, and how President Franklin D. Roosevelt packed the courts with judges sympathetic to his transformative New Deal policies.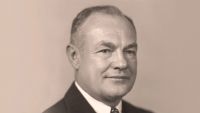 5: Congress and the Commerce Clause Today
Turn now to the ways the Commerce Clause has been interpreted in the decades since the New Deal era. Discover how the Court expanded Congress's power still further in Wickard v. Filburn, and how the Court revisited the Commerce Clause in cases addressing a variety of pressing social issues, including racial segregation and affordable health care.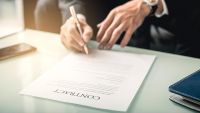 6: Individual Liberty: Contracts and Privacy
According to Professor Berger, individual liberty is one of the most doctrinally and culturally controversial topics in constitutional law. Find out how crucial a role the 14th Amendment's Due Process Clause has played when it comes to individual rights with a look at famous cases, including Lochner v. New York and West Coast Hotel v. Parrish.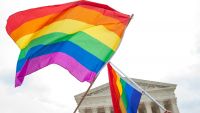 7: Liberty Disputed: Abortion and Gay Rights
Court decisions on some of America's most controversial issues have relied on substantive due process. Take a closer look at how the Court confronted two of these issues: abortion (in Roe v. Wade and Planned Parenthood of Southeastern Pennsylvania v. Casey) and LGBT rights (in Lawrence v. Texas and Obergefell v. Hodges).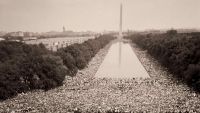 8: Equal Protection and Civil Rights
Explore the history of the Court's civil rights decisions—including Korematsu v. United States and Brown v. Board of Education—as a way to better understand the complex relationship between law and culture. Just how did changed attitudes about race help shape seismic changes in constitutional law?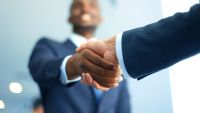 9: The Affirmative Action Conundrum
Here, Professor Berger walks you through the constitutionality of affirmative action, in which public institutions give preferences on the basis of race. Key to this insightful lecture is a look at strict scrutiny, in which the Court reviews policies extremely carefully—and ostensibly without giving the government the benefit of the doubt.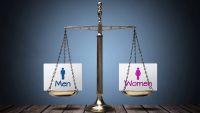 10: Sex Discrimination and Women's Rights
Of all the constitutions in the West, the U.S. Constitution is the only one without a provision that explicitly declares equal rights for the sexes under the law. From Minor v. Happersett in 1875 to United States v. Virginia in 1996, discover how the courts have ruled on sex-based classifications.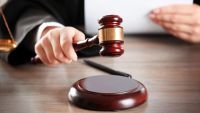 11: The Nature of the Judicial Power
Sometimes, the courts don't decide important issues before them. In this lecture, take a closer look at why courts quite often choose not to decide a particular case on its merits. Topics here include justiciability doctrines (court-made decisions under which courts impose limitations on their power), sovereign immunity, and official immunity.
12: The Politics of Constitutional Law
While judges are not (as some people assume) politicians in robes, they are certainly not immune from political influences. Explore the role of politics in constitutional law through the high-stakes confirmation battles over judicial nominees (including the battle over the seat of the late U.S. Supreme Court Justice Antonin Scalia).
Eric Berger
Constitutional law is endlessly rich and fascinating; and it really matters. Constitution law determines what our federal and state governments are permitted to do and what rights we have as individuals.
ALMA MATER
Columbia University
INSTITUTION
University of Nebraska College of Law
About Eric Berger
Eric Berger is a Professor of Law and the Associate Dean for Faculty at the University of Nebraska College of Law. He received his BA with honors in History from Brown University and his JD from Columbia Law School, where he was a Kent Scholar and an Articles Editor on the Columbia Law Review. Professor Berger teaches Constitutional Law I, Constitutional Law II, Constitutional History, Federal Courts, Legislation and Regulation, and Statutory Interpretation. He has been voted Professor of the Year by the upperclass law students at Nebraska five times. He has also received the College Distinguished Teaching Award and the Law Alumni Council Distinguished Faculty Award. Professor Berger clerked for the Honorable Merrick B. Garland on the US Court of Appeals for the District of Columbia Circuit. He then practiced in Jenner & Block's Washington DC law office, where he worked on litigation in several state and federal trial and appellate courts, including the US Supreme Court. Professor Berger's work there included cases involving lethal injection, same-sex marriage, the detention of foreign nationals at Guantánamo Bay, and internet obscenity. Professor Berger's scholarship focuses on constitutional law. Much of his work has explored judicial decision making in constitutional cases, with special attention to deference and other under-theorized factors driving constitutional outcomes. His article Individual Rights, Judicial Deference, and Administrative Law Norms in Constitutional Decision Making was named the winner of the American Constitution Society's Richard D. Cudahy Writing Competition on Regulatory and Administrative Law. Another of his articles, The Rhetoric of Constitutional Absolutism, was reviewed in the online journal Jotwell. Professor Berger has also written extensively about lethal injection and Eighth Amendment doctrine.