Welcome Listeners!
Learn from the World's Greatest Professors
Stream our courses Fundamentals of Photography, The Everyday Gourmet, Outsmart Yourself, Your Deceptive Mind, and Inexplicable Universe today.
Stream thousands of other videos on Science, History, Travel, Health & Wellness, Professional Development, Photography, Cooking, and much more!
New subjects, lectures, and professors are being added every month.
Watch it all on your TV, laptop, tablet, or smartphone.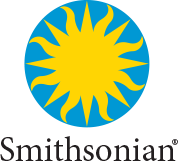 These spell-binding lectures open up new worlds for all to learn and enjoy.
Gloria Morgan
Tom's River, New Jersey
Great material, excellent professors. It doesn't get any better than this.
Kat Felix
Littleton, Colorado
I enjoy learning but hate tests and homework. This is a great way to learn.
"Tired of binge-watching? Try some binge learning."
USA Today
"A serious force in American Education"
Wall Street Journal
"All-you-can-stream access to (an) excellent library of college-level lectures."
PC Magazine