Rated

5

out of

5
by
Renee26059
from
Start using information immediately
Plenty of examples and ways to help children grow up with behaviors that will keep them well grounded and focused. I needed help with my grandson and his anger issues. I learned so much about how kids' minds work. Small adjustments on my part resulted in big changes on his part. He is developing a collection of coping skills that will help him for years to come. Thanks for this quick course packed full of valuable tips and techniques!
Date published: 2017-07-17
Rated

5

out of

5
by
curious96
from
Excellent for shy people
The professor tells you why some kids will not try team games and how to change their resolve. Also, unique strategy regarding aggression as a coping behavior.
Date published: 2017-07-14
Rated

5

out of

5
by
Ray 10
from
Phenomenal title
This is an exceptional course. I really enjoyed the course. The instructor did a great job of presenting the material in a way that keeps your interest. I have 4 kids of 6, 7, 12, 17 and I was having trouble with them because of the age difference. The course taught me how to handle different problems and I have used her suggestions immediately and believe me when I say I had positive responses from my kids.
Date published: 2017-03-04
Rated

5

out of

5
by
kindlyMan2016
from
I am very Happy with this Raising Emotionally and Socially Healthy Kids. it give me insides to how I can help children that I work with and have a better understanding.
Date published: 2017-03-01
Rated

4

out of

5
by
CuriosityHO
from
Quite supportive
I believe, it provides practical and supportive info, that helps for happy childhood and future life of our children. Some very simple approaches known but not implemented or forgotten are described clearly Thanks.
Date published: 2016-09-19
Rated

5

out of

5
by
best
from
excellent course
Very helpful and practical concepts with easy to understand applications. Quite comprehensive
Date published: 2016-09-14
Rated

5

out of

5
by
TommyR
from
neophyte parents
For expectant new or repeat parents, the course offers valuable knowledge and guides to maximize a positive outcome for both the child/children and the parents. It is also valuable for other providers and caregivers of the child/children.
Date published: 2016-07-23
Rated

5

out of

5
by
TJ85296
from
Invaluable course
My wife and I are guardians to my grandson so it's been a while since we had to raise a child. This course has provided invaluable insight into modern research in child behavior that I wish we had when we raised our two sons. Every lecture covered pertient topics and provided useful information that has helped up with my grandson. The lecturer is superb. She has a wonder way of presenting the material in a positive and informative way that hold the viewers' attention. I give this Great Course top marks in all areas.
Date published: 2015-08-16
Rated

5

out of

5
by
TammyS
from
Thank you
This course was so informative and well presented. I think every person would benefit from the course especially new parents. I hope Dr. Eileen Kennedy-Moore will do more courses in the future. Thank you again. Tammy S
Date published: 2015-07-03
Rated

5

out of

5
by
moshtov
from
Excellent!
(before proceeding,please take into your consideraton that english isn't my native language:) In twelve parents friendly lectures this course delivers useful, practical information about subjects that are of much important for the mental lives of our Childs. I have read several books on the subject and I feel that Dr. Kennedy-Moore succeeded to address most of the important issues in a lively and well arranged presentation. Issues such as Childs emotional life, social life, digital life are presented all through the course And we can feel that a lot of thought has been invested in choosing the material and arranging it. One reviewer here said that : "I would like to hear some examples of more updated problems for the younger kids today like the absence of interaction with others due to the new age of electronics. Appears that children start at 3yrs. of age to receive a I pad or I phone or tablet. The dangers of non socialization and parents' distance of spending time with children related to handing them electronics to keep them busy. I love these lectures but feel they are a bit outdated". Well ,these problems are also addressed through the course and especially on the last chapter. This is a condensed course so not all of the topics received the same in depth treatment. Dr. Kennedy-Moore preferred to give more attention to the subjects that can give the child (at very early age and as a teenager)the most emotional social foundation that can help him overcome each and every inner and outer conflict and problems. life are not easy to handle if you don't have from childhood the proper tools and guidance. The course is all about parents giving their children the most important tools. I think that if the parents will utilize even part of them they will significantly improve the lives of their growing up children and make them more prepared for the challenged and adventures of life. No one can do everything for his child and no one can prevent in any case suffering and confusion. The course is instructional and meant to help parents give firsthand aid and help when needed and then help with the clarification of the problems and future possible responses. this is all about letting the children learn, something that is very natural to them, but it is all about letting them "go", experience their life and becoming more and more emotionally stronger. After that ,they will handle well everything they will have face in life as we all do.
Date published: 2015-05-16
Rated

5

out of

5
by
NJMom
from
Raising Emotionally and Socially Healthy Kids
Dr. Kennedy-Moore successfully educates parents by skillfully intertwining common knowledge, complex psychological study results, and everyday situations. Dr. Kennedy-Moore's recommendations are easily followed. After viewing "Raising Emotionally and Socially Healthy Kids" I felt enlighten and empowered to guide my child through some sticky social issues. I found her presentation style warm and friendly. I hope Dr. Kennedy-Moore has plans for future courses. I also love that I was able to down load this course on my IPad. Every morning I would watch a chapter while I walked on my treadmill.
Date published: 2015-04-23
Rated

5

out of

5
by
CUAlum
from
Blends theory with practice
(CD review) I do not have children nor am I likely to in the future. I got this to give to a relative who is raising my wife's godchildren. That aside, I have long been interested in how parents, educators and society can affect human development, so I listened to the course before passing it along. I have listened to many courses from this company, and this professor could be used by others as a model for how to present academic studies and research to balance the needs of both professionals and lay people who take this course. Specifically she varies how she cites the material (names, locations, dates, etc.) and she does one of the best jobs I have heard to date of summarizing the conditions and findings of the studies, followed by practical applications using examples, often from her own practice and/or personal experience as a mother. Her presentation is comfortable and conversational, virtually flawless, making listening easy and pleasurable. This course would be of great value to any parent of a minor child, though I would think there would be tremendous benefit to those with younger children such as toddlers. While she does address issues ranging from preschool to high school, having this information and these tools early and applying them consistently would seem to be more effective. Parents with older children could benefit from the sections on self-esteem, bullying and social media.
Date published: 2015-01-31
Rated

5

out of

5
by
SJMD
from
Stellar. Useful even for adults!
As a father of two boys ages 3 and 6 years, I am very interested on information on child raising. This course is without doubt the best single all-around source I've encountered on the subject. The other TC course "Scientific Secrets of Raising Kids who Thrive" was also great but not as practical as this course. It think all parents of children up to the pre-adolescent years will find the information extremely valuable. The professor is well informed, clear, and presents suggestions that are rooted in scientific research. She also does a very nice job of outlining how the approach to certain parenting concepts such as time-outs has changed over the last few decades. Two particular aspects elevate this course above other sources that I've come across: 1. She presents a very balanced view of concepts always examining all viewpoints and controversies. Taking self-confidence and accomplishments as an example, I recall reading in one journal how self-confidence leads to accomplishmnets. A few months later in the same journal I read that accomplishments acutally lead to self-confidence. The professor reviewed and clarified the whole controversy using scientific data and ended with some very practical and common sense suggestions. 2. She did an excellent job on concepts such as emotional intelligence, anxiety and anger management. Interestingly, the approaches parallel the same methods used in adults. I though this was a brilliant course. I was amazed at how comprehensive 12 lectures can be. If you are a parent, you should hear this material to help refine your own approach to raising children. Two thumbs up!
Date published: 2014-11-11
Rated

5

out of

5
by
eva123
from
Great Presentation
Dr. Kennedy-Moore comes across as highly professional while addressing parents' concerns with clarity and expertise. I found the variety of subjects discussed in the series, and the presenter's empathy and knowledge, very helpful.
Date published: 2014-11-11
Rated

5

out of

5
by
Loco Nova
from
Great course, especially in conjunction with #9452
I strongly suggest the "Scientific Secrets for Raising Kids Who Thrive" in conjunction with this course. #9452 coverage is very practical matters, including homework, math, language, activity, "best education" recommendations. The "Scientific Secrets...." material is more memorable, probably because Prof Vishton uses the "Tell the audience what you're going to tell them, tell them with plenty of great personal anecdotes, then summarize your take- away hints again". Prof Kennedy-Moore presents rich verified material, but no helpful summary or introduction. However, where the advice conflicts, I believe the advice by Kennedy-Moore is better. The Kennedy-Moore advice on anxiety, and on bullying/ meanness/ roughhouse in various forms, is not as well done by Vishton; in fact, he doesn't distinguish Yoga from Tai Kwon Do. Also, Vishton recommends a "reward stars card" that can be exchanged for a toy, when enough stars have been given by parents. Kenned-Moore counters, "I wouldn't want to be treated like that". (Lest we get into a debate on Frederick Taylor's Industrial Engineering incentives, aka Theory X, compared to McCulloch/ Maslow Theory Y self- actualization, I would prefer to try thinking out "noble motive motivation" in advance of rewards. It worked for my kids, and I bet it will for my grandchildren, who are the target for all of this great content.) In summary, I wish the "Raising Emotionally and Socially Healthy Kids" and the "Scientific Secrets for Raising Kids Who Thrive" were available when I was raising my son and daughter. But what luck! I have grandchildren...
Date published: 2014-11-08
Rated

5

out of

5
by
Andrea
from
Fantastic information!
I just got a chance to see Dr. Kennedy-Moore's lectures and I have to say I am incredibly glad I did. She's very upbeat and real, unlike many other lectures I've seen. She's funny and uses real-world examples to bring points home. I wanted to watch them because I have a child with anxiety and find that there isn't a lot of good information available for parents with kids who have anxiety. The same goes for kids with social issues. Believe me, I read a lot of parenting books and consider myself to be really well-educated in parenting. But I have to say Dr. Kennedy-Moore brings information into her lectures I've never heard. You can tell how well-researched her information is and how she's used some of the research examples in practice, and some of her practice examples with viewers. All around, it's a great series that's user-friendly that will help every parent who has kids with friendship or emotional concerns (which is a lot of parents I know).
Date published: 2014-11-07
Rated

3

out of

5
by
LostOdysseus
from
Helpful content but poor presentation
My take can be summed up as: -Good content overall, but course should probably be longer to cover more specifics -Presentation was very distracting and tough to get through I bought this course as soon as I saw it was available, as I have two young children and am very interested in any course that would help make me a better parent. Having recently completed it, I feel that the content was good overall - I took away some changes I plan on implementing in my parenting style. As a minor criticism, I would have liked to see a longer, more detailed course that contained more real-world examples and covered topics such as bullying on a deeper level. However, my primary criticism is in the course's presentation. The professor spent what felt like half the course talking through a smile, seemingly amused with what she was saying. I found this very distracting, even irritating at times. It certainly made the course more difficult to get through in its entirety. (For what it is worth, I purchased the audio version - perhaps watching the course would lessen this effect) That said, I'm happy enough with the content that I would still recommend this to other parents. I'd also be happy to see more courses from this professor if she could sound less amused by her own lectures.
Date published: 2014-10-06
Rated

5

out of

5
by
vdelob
from
Great course full of great advice
This course is full of advice. We can learn things for small kids but also for teens. Our kid is 12 and it was great for us. Both my husband and myself watched the course. There is even one portion of the course about how kids learn that I showed to our son. The professor is engaging and gives concrete examples that we can easily relate to as parents. This course was very valuable to us.
Date published: 2014-09-27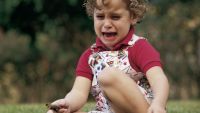 1: Developing Your Child's Emotional Intelligence
Parents can play a major role in helping or hindering children's development of emotional regulation skills. Consider the factors that make emotion regulation difficult for kids and learn techniques for teaching your children to understand and cope with their feelings, both in a "meltdown" situation and on an ongoing everyday basis....
2: Anxiety-The Way Out Is Through
Because it helps us focus on threats and avoid danger, fear is a necessary emotion. But when a child's responses to perceived threats are more intense, pervasive, and enduring than the situation warrants, anxiety can become a serious problem. Pick up practical ways you can help children learn to cope with the thoughts and behaviors that trigger and accompany anxiety, as well as anxiety's physical ...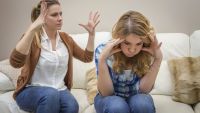 3: How Kids Manage Anger-Positive Discipline
Are timeouts productive? How should punishment be used, if at all? Learn how to respond constructively to children's anger and help kids learn to manage and communicate it in healthy, non-aggressive ways. Gain practical strategies for inspiring cooperation from kids of various ages and avoiding power struggles.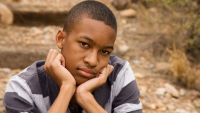 4: Building Authentic Self-Esteem
All the parental praise and cheerleading in the world won't make a child develop authentic self-esteem. Discover the important developmental changes that occur in children's self-concepts over time, and how parents can support self-esteem at each stage. Then, take an in-depth look at the core components of authentic self-esteem at any age.
5: Teaching Kids to Care-The Roots of Empathy
Empathy involves more than just "being nice." Explore the three interwoven strands of empathy-affective resonance, cognitive perspective taking, and motivation for compassionate behavior. Then, look closely at three more general ways of helping children develop empathy, including challenging empathy exceptions and giving kids a path forward when they behave in unkind ways.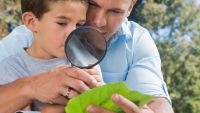 6: What Makes Kids Happy?
Parents can't make their children happy-what they can do is help them develop the skills and attitudes that contribute to happiness. Gain strategies for guiding and supporting kids in building a life that incorporates pleasure, engagement, and meaning, from teaching them how to relish positive experiences to helping them break free from perfectionism.
7: How Children Make Friends
Track the fascinating changes that happen in children's friendships, as they move from the simple "love the one you're with" connections of young children, through the palling around of school-age children, to the intimate relationships of teens. Discover the three key ingredients of friendship formation and investigate ways to support your child's social development and pave the way for friendshi...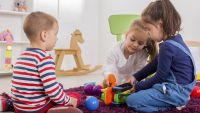 8: Playing Well with Others
Explore the stages of how children learn to play: solitary, parallel, associative, and cooperative play. Witness the extraordinary variety of children's pretend play and understand its social and emotional importance. Dive into the research and learn what experts say about war games and roughhousing. Finally, take a look at games with rules and how to help your child handle winning and losing.
9: Making Up and Breaking Up with Friends
Arguments, misunderstandings, and hurt feelings are an unavoidable part of any relationship. Look at the reasons why children argue with friends, the methods through which they resolve their differences, and ways you can support your child as they go through the frustration and heartache of a conflict or breakup.
10: Belonging, Status, Popularity, and Rejection
What makes some kids popular? Why do some kids have trouble getting along? In this lecture, study the characteristics linked to four research-based categories of social status that children might fall into: well liked, controversial, neglected, and rejected. Explore the hidden risks of popularity and the role of gossip.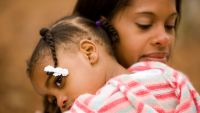 11: Teasing and Bullying
Kids can be very mean to each other. Learn about the long-term effects of bullying for both the target and the bully. Understand what distinguishes bullying from ordinary meanness and how bullying differs among boys and girls. Gain practical strategies to use if your child is the target of bullying-or the one doing the bullying.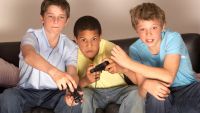 12: Growing up Social in the Digital Age
Unlike previous generations, children today are growing up in a digital world. Discover the parallels between online and face-to-face behaviors and how anonymity (perceived or real) changes the bullying game. Reflect on the risky behaviors children engage in online and how parents can mitigate those risks and educate their children so they navigate the web safely and with kindness.
Eileen Kennedy-Moore
The fascinating thing about social and emotional development is that we're never done-the skills that children learn about making friends and dealing with feelings are the same skills that we adults continue to practice and refine.
ALMA MATER
Stony Brook University
INSTITUTION
Stony Brook University
About Eileen Kennedy-Moore
Eileen Kennedy-Moore is an author and clinical psychologist who specializes in parenting and children's feelings and friendships at her private practice in Princeton, New Jersey (license #35SI00425400). She earned her BA in Psychology from Northwestern University and her MA and PhD in Clinical Psychology from Stony Brook University. 
Dr. Kennedy-Moore is the author or coauthor of four books for parents, including Kid Confidence: Help Your Child Make Friends, Build Resilience, and Develop Self-Esteem and What's My Child Thinking? Practical Child Psychology for Modern Parents with Tanith Carey. She is also the author of a book for mental health professionals, Expressing Emotion: Myths, Realities, and Therapeutic Strategies. Her books for children include the award-winning What About Me? 12 Ways to Get Your Parents' Attention (without Hitting Your Sister) and Growing Friendships: A Kids' Guide to Making and Keeping Friends.
Dr. Kennedy-Moore has published academic articles in the Review of General Psychology and the Journal of Personality and Social Psychology. She has been quoted in numerous popular magazines and newspapers, including The New York Times, The Washington Post, Parents, Real Simple, Working Mother, Woman's Day, and the Chicago Tribune. She serves on the advisory board for Parents magazine, and her blog, Growing Friendships at PsychologyToday.com, has more than 4 million views. She has also been a featured guest on Live with Kelly and Ryan, TODAY, Good Day Philadelphia, and many highly rated and nationally syndicated radio shows.