Rated

3

out of

5
by
KatDragon
from
Average Course
I found this course fairly underwhelming, although that may be because the target audience of the course seems to be people who feel that they have poor memories. (I would describe myself as someone with an average memory, but still wanted to improve it.) Some of the methods the professor described, such as the MAJOR system, seem only worth the time, complication, and effort that they require if you have substantial difficulties with remembering certain things. The professor does offer some helpful approaches to memory (such as his lists of memory tips, or suggestions on ways to remember people's names), but they could easily have fit into one lecture, rather than six. I wouldn't recommend this course in audio--there are a couple of visual exercises performed in the lecture, and the lecturer doesn't offer any way for those of us listening on audio to follow along. I'm not entirely sure why this course was made available on audio in the first place.
Date published: 2018-05-23
Rated

4

out of

5
by
basnyder527
from
Wonderful insights, short course, no guidebook?!?
This was an excellent and short overview of how the mind and memory work. I was dissapointed that I did not purchase the video version of this course since a good portion of the material depends on it. Moreover, I am extremely dissatisfied that there is no course book PDF to accompany the course. This shoudl be mandatory. In this particular instance, I am looking for the bibliography info on a memory researcher cited in the course and I will apparently have to listen to it again to find that information.
Date published: 2018-05-02
Rated

5

out of

5
by
Gaia
from
Very informative!
I really enjoyed this short course. It was an excellent introduction into how our brain works and how we remember things. I enjoyed this course so much that I also purchased 'Outsmart Yourself', which is written and taught by the same professor.
Date published: 2018-04-08
Rated

3

out of

5
by
david4w
from
have not yet read
I downloaded the file about a week ago but have not yet read it. Already I have received one or two emails daily from them despite unsubscribing and calling their phone line. Very annoying. Will likely return as I hate doing business with spammers.
Date published: 2018-03-26
Rated

5

out of

5
by
Butter
from
Terrific video
Professor Vishton was such a good speaker and there were so many graphics that made the videos very interesting. No getting bored with these lessons. I definitely recommend this course.
Date published: 2018-03-10
Rated

4

out of

5
by
dwat191
from
Interesting
Fairly short and sweet. Good instructor, engaging and informative.
Date published: 2018-02-28
Rated

3

out of

5
by
Memory
from
So so
Some hokey techniques, some good information , not much earth shattering information
Date published: 2018-02-05
Rated

5

out of

5
by
sapphire
from
Our Memory History
Easy to understand and helpful. The material is presented in an interesting manner.
Date published: 2018-02-04
Rated

5

out of

5
by
Nita5273
from
Great presentation
Very helpful, insightful. Great presentation providing useful tools for remembering anything. It was very well done, enjoyable.
Date published: 2018-01-23
Rated

4

out of

5
by
Kentucky Gearman
from
Enlightening and Useful
I purchased this course with a couple of other courses, because I felt I really needed to understand a little bit about how I might be able to optimize and remember the course material as I went through it. I found this course to be short enough to be useful and the concepts can be used right away. Thank you for providing me with this insight.
Date published: 2017-12-19
Rated

5

out of

5
by
Tiger
from
Wish I had it when I was younger
Great course. Although there were some content and anecdotes I picked up in other courses, for the most part much was new for me. I'd say this course is fun, educational, practical, and useful. Only 6 lectures but well worth it. I watched about one lecture a day. If you try out the Mnemonic Major System a couple of times, it'll be much more fun. FYI: there are also apps available to practice using your smartphone. Regarding the Loci Method, the funny thing was that days later I still remembered all items in the shopping list without even trying, thanks to Jeff, Meg, and Tom. And the lecture about the Ebbinghaus Forgetting Curve was a winner. Ain't gonna forget that! Images and video helped to consolidate information. The set was fine. Lecture 6 is important in this day and age. It's good to hear someone extol the virtues of old fashioned brain power despite having Google at your fingertips for all of your queries. In short, I really wish I had this available when I was much younger.
Date published: 2017-10-09
Rated

5

out of

5
by
Tonyrx
from
Mental math
Lately, my time is somewhat limited, but the little time I have spent with the Program (s), I am delighted. I am 86 years old, and enjoying the courses very much. When I conclude One of the courses,I will be glad to write a review. Thank You, Tony F. Acocella
Date published: 2017-09-05
Rated

5

out of

5
by
WILLIAM A
from
Scientific secrets for a powerful memory
product : Scientific in nature and accurate psychologically!
Date published: 2017-08-09
Rated

5

out of

5
by
Freimy Rodriguez
from
Scientific Secrets for a Powerful Memory
I hope this book give me some answers that I had have all my life.
Date published: 2017-07-29
Rated

3

out of

5
by
Brongoch
from
Interesting but not really new
I watched this recently thinking that I would learn something new. Unfortunately, this was not the case. The professor does clearly present memory enhancing techniques. And he is entertaining in doing so, but these techniques have been around for a while and most people learn this information in college psychology classes. I found the backgrounds to be distracting.
Date published: 2017-05-25
Rated

5

out of

5
by
RFox
from
Very well done
I am only halfway thru watching this course as I am trying to practice what I am learning, as much as I can before moving on. However, at the halfway point I can say that I would buy it again, even if I only got this first half as the complete course. Very well put together - excellent!
Date published: 2017-04-06
Rated

2

out of

5
by
helena
from
The title of the course is not accurate
A more accurate title would be "how does memory work." Only 2-3 tools for a powerful memory are actually discussed. And there is also a considerable amount of repetition on any facts. The course could have easily been delivered in 2 half hour classes.
Date published: 2017-04-01
Rated

1

out of

5
by
law2017
from
Waste of time and money
Complicated, hard to understand system of converting numbers to letters that sound like numbers in order to remember numbers. I'm college educated and have over 30 years experience as a project manager who worked with numbers all day every day. This system is the dumbest thing I've ever seen.
Date published: 2017-02-26
Rated

5

out of

5
by
Mommabear25
from
Fascinating
Fascinating information. Easy to understand and gave me great insight regarding how memory works, and doesn't. Highly recommend this and have already done so.
Date published: 2017-02-04
Rated

5

out of

5
by
littlejoe
from
Secrets for a Powerful Memory
This is a great course and I am glad that I bought it! Professor Vishton is very conversational and definitely brings his points home. There were tips that I learned before and plenty of new ones. The course was entertaining and very educational. I definitely feel that I have a better memory due to this course. I would definitely recommend it and I hope that Professor Vishton makes more courses in the future.
Date published: 2017-01-27
Rated

4

out of

5
by
Liveitup
from
Worthwhile
Some of the research has been around for a longtime. Nonetheless, the new information was interesting
Date published: 2017-01-22
Rated

4

out of

5
by
SherritheWriter
from
Great Insight and Good Tips
This is a great course! It had a lot of helpful information on how memory works and tips to help it work better. I found the information useful and interesting, and learned a great deal about how we learn. There were great tips on enhancing memory, and the professor was knowledgeable and presented the information well. I just wish there had been some more tips on how to help our memory work better, but I think this was limited more by what modern psychology knows than about the course itself. All in all, a great course. I'd highly recommend it to anybody who wants to understand and improve their memory.
Date published: 2017-01-03
Rated

4

out of

5
by
fourdash
from
Secrets for a Powerful Memory
This course is short but good. It is well presented by an articulate lecturer. Some of the content was not new to me, but should be of value to others.
Date published: 2016-12-02
Rated

5

out of

5
by
Xengineer
from
Amazing
Enjoyed the course and thought the teacher could not have explained it better. The first lecture caught my attention when he explained as hunter gatherers we have a longer associated with images and locations than words. He explains how if there are 20 bushes and a lion behind eight different bushes, it is critical for us to remember which bushes they are behind. It was impossible for me to remember when he mentioned the number of bushes the lions were behind but once it was presented in image form it was not problem. The course is only 6 lessons and it was well worth the money.
Date published: 2016-10-22
Rated

4

out of

5
by
The Wizard
from
This is an excellent course.
I am getting old and I want to do everything I can to keep my memory healthy. This disk helped me understand how memories work and was very helpful.
Date published: 2016-10-05
Rated

3

out of

5
by
GEEBEE
from
A Memorable Course
I thought the first two lectures of the course were the most valuable from the standpoint of learning some actual techniques for memorizing new material. And I really enjoyed the last lecture that described how one's memory of the details of a prior event does not necessarily conform to the actual reality of the event.
Date published: 2016-09-11
Rated

5

out of

5
by
Fonz
from
Powerful Memory
It is short and to the point. Great practical tips on improving memory and good information on the science behind memory.
Date published: 2016-08-26
Rated

5

out of

5
by
Thorick
from
You will be amazed at your memory.
Get ready to be amazed at the things you can you with your memory. This course could not have been better. My wife and I watched it together. First I'm very critical and never give 5 stars ever. This was different from the first minute to the last we were riveted to the professor who was outstanding. It not only changed how we remember but our changed our lives in memorizing more things. This course paid for itself. I promise after taking this course you won't lose your car keys anymore. Plus if you want to memorize a list of 100 things or more " go for it".
Date published: 2016-08-17
Rated

2

out of

5
by
BigBadBill
from
Scientific Secrets for a Powerful Memory
The first memory suggestion had too many things to try to remember for me. I stopped at the first lesson. I plan on trying again to attempt to memorize the letters that go with the numbers fro m 1 to 0 then putting them together to form some kind of memory booster. Just too much for my mind. Someone taught me years ago to form an image using the numbers from 1 to 10 that rhymed with the number ie: 1 = sun, 2 = shoe, three= tree, 4=door, 5 = hive as in bee, etc and that worked for me --- for a while! I will go back to the course and try to give it an honest trial, but I think that this first method was just too much for my aged (84 years) brain to comprehend. I have really enjoyed the courses I have taken and recommended them to others - South American ancient civilizations and the Leonard Di Venci series. Fantastic!
Date published: 2016-08-15
Rated

1

out of

5
by
artemous
from
waste of time
Ok, only done the first two so far but I'm at a loss to see how trying to relate numbers to completely unrelated sounds like in the major system is beneficial. All it does is add a bunch more to memorize. Then in the second course associating with images. So now I have to remember some weird location in addition to the image? It seems to me he's trying to confuse memory more than streamline it. I doubt I'll watch the remainder of the lectures, maybe at a later date. If I remember. I'll associate this courses image with the ticking clock of boredom.
Date published: 2016-07-15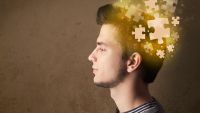 1: Your Amazing Prehistoric Memory
Discover how remarkable your memory ability can be and get an introduction to some of the fascinating ways you can transform your average memory into an excellent one. After a quick memory test to set the stage, Professor Vishton introduces you to one of the most basic ways your memory can encode information: the Major System. With this strategy, you'll learn how to encode numbers into words and t...
2: Encoding Information with Images
Focus on one of the simplest tricks for memorizing information: the Method of Loci. Like the Major System, this strategy encodes information into a format your brain is especially good at using; in this case, it ties information to a physical location. Gain familiarity with this method through several engaging exercises. Also, peek inside the mind of mental athletes to see how their seemingly supe...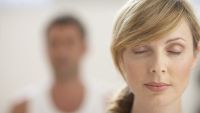 3: Maximizing Short- and Long-Term Memory
In this insightful lecture, Professor Vishton walks you through the three steps of successful memory: a perception to short-term memory, encoding short-term memory to your long-term memory, and retrieving information from your long-term memory. In addition, you'll explore how amnesia and other hippocampus-related damages can disrupt this normal memory process; you'll examine some intriguing ways (...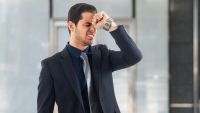 4: Why and When We Forget
Forgetting happens to the best of us-but it can be mitigated through the use of several key techniques. Among the topics you'll investigate are the "Ebbinghaus forgetting function," which offers insights into the relationship between time, amount of studying, and the likelihood of memory recall; the most effective way to remember a new set of information (hint: it doesn't involve cramming); and ho...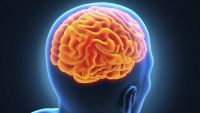 5: Keeping Your Whole Brain in Peak Condition
To have a good memory that functions at the peak of its powers, you need to keep your entire brain healthy. Professor Vishton shows you how to do just that. You'll learn how not just a part of your brain, but the entire organ, is involved in remembering things. You'll also investigate the science behind studies of exercise, sleep, and nutrition-and the curious ways that a balanced diet, daily acti...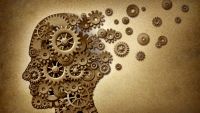 6: Human Memory Is Reconstruction, Not Replay
Why should you bother enhancing your memory when there are computers that can do it for you? In what ways is information stored on a computer different from information stored in the recesses of your brain? What are the limits of how memory functions? What are some important roles that technology can-and should-play in backing up our memories? Why are "source memories" and "flashbulb memories" so ...
Peter M. Vishton
The human mind remains one of the most mysterious and fascinating frontiers of modern science. Exploring that frontier yields useful knowledge as well as insights about ourselves.
ALMA MATER
Cornell University
INSTITUTION
The College of William & Mary
About Peter M. Vishton
Dr. Peter M. Vishton is Associate Professor of Psychology at The College of William & Mary. He earned his Ph.D. in Psychology and Cognitive Science from Cornell University. Before joining the faculty of William & Mary, he taught at Northwestern University and served as the program director for developmental and learning sciences at the National Science Foundation. A consulting editor for the journal Child Development, Professor Vishton has published articles in many of the top journals in the field of psychology. Among these are Psychological Science, Science, and the Journal of Experimental Psychology. He is also the creator of the DVD What Babies Can Do: An Activity-Based Guide to Infant Development. In addition to teaching, Professor Vishton devotes much of his career to researching the perception and action control of both infants and adults. His studies-funded by prestigious institutions, including the National Institute of Child Health and Development and the National Science Foundation-focus on cognitive, perceptual, and motor development; visually guided action; visual perception; computational vision and motor control; and human-computer interface. Professor Vishton has presented his findings at numerous conferences and invited talks throughout the United States and Europe.