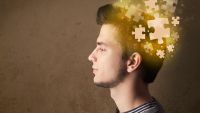 1: Your Amazing Prehistoric Memory
Discover how remarkable your memory ability can be and get an introduction to some of the fascinating ways you can transform your average memory into an excellent one. After a quick memory test to set the stage, Professor Vishton introduces you to one of the most basic ways your memory can encode information: the Major System. With this strategy, you'll learn how to encode numbers into words and t...
2: Encoding Information with Images
Focus on one of the simplest tricks for memorizing information: the Method of Loci. Like the Major System, this strategy encodes information into a format your brain is especially good at using; in this case, it ties information to a physical location. Gain familiarity with this method through several engaging exercises. Also, peek inside the mind of mental athletes to see how their seemingly supe...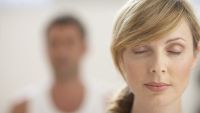 3: Maximizing Short- and Long-Term Memory
In this insightful lecture, Professor Vishton walks you through the three steps of successful memory: a perception to short-term memory, encoding short-term memory to your long-term memory, and retrieving information from your long-term memory. In addition, you'll explore how amnesia and other hippocampus-related damages can disrupt this normal memory process; you'll examine some intriguing ways (...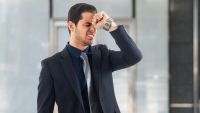 4: Why and When We Forget
Forgetting happens to the best of us-but it can be mitigated through the use of several key techniques. Among the topics you'll investigate are the "Ebbinghaus forgetting function," which offers insights into the relationship between time, amount of studying, and the likelihood of memory recall; the most effective way to remember a new set of information (hint: it doesn't involve cramming); and ho...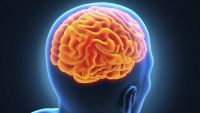 5: Keeping Your Whole Brain in Peak Condition
To have a good memory that functions at the peak of its powers, you need to keep your entire brain healthy. Professor Vishton shows you how to do just that. You'll learn how not just a part of your brain, but the entire organ, is involved in remembering things. You'll also investigate the science behind studies of exercise, sleep, and nutrition-and the curious ways that a balanced diet, daily acti...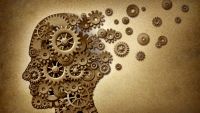 6: Human Memory Is Reconstruction, Not Replay
Why should you bother enhancing your memory when there are computers that can do it for you? In what ways is information stored on a computer different from information stored in the recesses of your brain? What are the limits of how memory functions? What are some important roles that technology can-and should-play in backing up our memories? Why are "source memories" and "flashbulb memories" so ...
Peter M. Vishton
The human mind remains one of the most mysterious and fascinating frontiers of modern science. Exploring that frontier yields useful knowledge as well as insights about ourselves.
ALMA MATER
Cornell University
INSTITUTION
The College of William & Mary
About Peter M. Vishton
Dr. Peter M. Vishton is Associate Professor of Psychology at The College of William & Mary. He earned his Ph.D. in Psychology and Cognitive Science from Cornell University. Before joining the faculty of William & Mary, he taught at Northwestern University and served as the program director for developmental and learning sciences at the National Science Foundation. A consulting editor for the journal Child Development, Professor Vishton has published articles in many of the top journals in the field of psychology. Among these are Psychological Science, Science, and the Journal of Experimental Psychology. He is also the creator of the DVD What Babies Can Do: An Activity-Based Guide to Infant Development. In addition to teaching, Professor Vishton devotes much of his career to researching the perception and action control of both infants and adults. His studies-funded by prestigious institutions, including the National Institute of Child Health and Development and the National Science Foundation-focus on cognitive, perceptual, and motor development; visually guided action; visual perception; computational vision and motor control; and human-computer interface. Professor Vishton has presented his findings at numerous conferences and invited talks throughout the United States and Europe.