Rated

5

out of

5
by
Bumblebee
from
Fascinating understanding
Will be repeating this one several times to be able to absorb all the information. Didn't catch that it came without a guidebook, so miss reading after listening to the lecture.
Date published: 2019-02-09
Rated

1

out of

5
by
Ted22
from
Completely Useless.
We are life-long learners and have been watching the Great Courses programs for many years. As a rule, we love them, but this one is by far the WORST course we have ever seen. The instructor talks too slowly, repeats himself constantly, is obsessed with recounting a zillion scientific studies, and cluttered up his presentation with too many meaningless stock photos. These no-brainer studies revealed "shocking" (the instructor's words) discoveries such as: people with more self-control commit less crime, exhibit less aggressive behavior, divorce less, have fewer extra-marital affairs, and do better managing their finances, etc. DUH! This course is taught at the fourth grade level. It is a complete waste of time. BTW - for some reason, the Teaching Company went cheapo on the lighting and backdrops for these 6-lectures programs. They look bizarre. And the stupid stock photos! We laughed all the way through the last 3 lectures.
Date published: 2018-12-21
Rated

4

out of

5
by
Brian at the beach
from
Good & Succinct
I bought this on CD and listened to it in my commutes. In less than a week I was through the entire course. Self-control is a relatively new area of study in the field of social psychology. When I was getting my doctorate in the field in the late 1980's, this wasn't an area of study. I ended up working outside the field, but remain interested in it. This course builds on some basic theories I remember learning in grad school. The course is well-presented and laid out logically. Just wish there was more of it!
Date published: 2018-12-01
Rated

1

out of

5
by
Prison LIbrarian
from
Yawn
This is the only course I purchased out of close to 100 courses, that I should have returned because I felt it was a waste of time and money.
Date published: 2018-09-02
Rated

5

out of

5
by
iabmc
from
Practical strategies
I tend to prefer these short courses (6 sessions).
Date published: 2018-07-23
Rated

5

out of

5
by
jjmikmike
from
Excellent course, negative reviews are wrong
I thought this course was incredibly helpful and I'm not sure why some people didn't like it. The main thing I got out of the course was the importance of tracking my mental energy, and taking steps to make sure that I won't make bad decisions when my mental energy is low. I already have noticed improvements in my life, and recommend this course highly.
Date published: 2018-05-21
Rated

1

out of

5
by
Conny
from
I have bought many great courses and so far have been always happy with it. But this course is just horrible. It is absolutely boring and makes you feel as if you were a first grader, as the professor repeats himself all over again and again. His examples are way too long and repetitive. It takes forever until he comes to a point if at all.
Date published: 2018-04-28
Rated

5

out of

5
by
David B
from
Good - but why no written material
I found this a very interesting and useful course. The professor discusses in some detail the scientific experiments which underpin the advice he gives, so I suppose some might find this approach slower and dryer than a straightforward "how to" course. Personally I found the background descriptions helpful but I would have liked accompanying notes to review the lectures and to isolate the key take-home advice.
Date published: 2017-11-25
Rated

1

out of

5
by
Miranda
from
First and LAST Great Course
Why is there a man standing at the fridge? I thought this course would help with eating impulses. Instead, in the section titled "Taming the Impulse Beast," I was treated to babble about people who cannot control their aggressive behavior. I learned nothing. What a WASTE of money. This was my first course, it will be my last, and I will warn others who may be thinking of ordering. He talked soooo slow, it was meant to fill up the time, and I found it very annoying. Count me out!
Date published: 2017-08-12
Rated

2

out of

5
by
BNed
from
Disappointed
I was disappointed with this course. Let me summarize the message so you don't have to watch the lessons. We all have a limited amount of Self-Control, so use it wisely. We can increase our Self-Control by exerting more Self-Control (although that's never shown in any scientific studies). Last, when you are "depleted of Self-Control energy", it's more difficult to exert Self-Control. That's it! The exercises are simplistic and presented without evidence that they are effective (use your non-dominant hand for a week and this will increase your Self-Control). Really? Furthermore, the speaker has a style of slow - speech - that - I - find - annoying. Please talk faster and get through all this in three lectures.
Date published: 2017-08-03
Rated

4

out of

5
by
Diana123
from
Enli!ghtening
Very enlightening program. Neuroscience combined with psychology, presented in a concise manner with visuals makes this program very useful. Am planning to watch it again with my notepad handy.
Date published: 2017-07-30
Rated

5

out of

5
by
alaskarich
from
Self control is so important!
Excellent speaker! Why self-control is so important and how to improve it.
Date published: 2017-07-27
Rated

4

out of

5
by
Sealywoman
from
I found the first three chapters dry, but the next three chapters made up for it.
Date published: 2017-03-02
Rated

1

out of

5
by
Anoush
from
Most important part...
Self-control starts from the family; how he or she rose, the moment child is born… This is most important part in the life of the person how he or she will perform in the future. What is a roll of environment?
Date published: 2017-02-23
Rated

2

out of

5
by
jimc50
from
Scientific Secrets for Self-Control
I myself was a bit disappointed with the content of this course. Maybe I should have read the course description more carefully. I would not discount this course for others though. I have completed other Great Courses and was very satisfied. I also see that I can exchange this course for another one. for the most part Great Courses is a high quality product with good customer service. I will definitely continue to educate myself through them
Date published: 2017-02-22
Rated

1

out of

5
by
Megs
from
Not My Favorite
From the couple of short personal improvement courses I have purchased, they don't seem to offer as much as the history, music and math courses I have. What they are promoting as new ways of dealing with issues are methods that have been around for years. There is no new information and therefore, no new inspiration. The professor, C. Nathan DeWall, is young and not yet a speaker. He talks about his writing, but he sounds as though he has just finished a speaking course and not practiced enough to be comfortable. He needs to loosen up a lot. Robert Greenberg is the opposite. He is very relaxed, sometimes too much so, but his lectures have new information and his cadence keeps your attention.
Date published: 2016-12-01
Rated

4

out of

5
by
Bobby Pin
from
While it took a long time to get to the point it was a useful course, though only a few important conclusions identified to improve self-control.
Date published: 2016-10-23
Rated

3

out of

5
by
LauraC1
from
Scientific Secrets of Self Control
The material was presented through a series of sociological studies which he thoroughly detailed - too thoroughly - and he was a flat out boring speaker. It was worth watching but tough going due to speaker's personal presentation style.
Date published: 2016-07-17
Rated

2

out of

5
by
Drjanet
from
Not Great
This course was not 'great .' Mediocre course content and delivery.
Date published: 2016-06-30
Rated

1

out of

5
by
Hipparchos
from
Don't waste your time
I regret not having perused the previous reviews on this course prior to ordering. The entire 3 hours could have been condensed into 15-20 minutes and even then it wouldn't qualify as suitable as a Great Course offering. The information was trite and obvious, for the most part. The instructor never uttered a word where his hands didn't move, he spoke slowly, he was extremely repetitious as that, apparently, was the only way to stretch the course out to the minimum 6 lessons. I plan to call and hopefully get credit for something of worth. This course should be removed as it reflects poorly on your overall great quality, I don't expect this very negative review to be published. I think the other reviewers have done an excellent job. Thank you
Date published: 2016-06-17
Rated

1

out of

5
by
borden
from
scientific secrets to self-control
After having taken five previous Great Courses that were worth every penny I spent and every minute of my time this one was deeply disappointing. Alternating between stating the painfully obvious as if it were profound and engaging in worthless psycho-babble this course is a waste of time. The logic is often flawed, the studies cited are poorly set up, and it was a challenge to my self-control to finish the course. Stay away from this one.
Date published: 2016-06-11
Rated

2

out of

5
by
Grapejam
from
Pass on this one
The first 2 lectures had a few helpful strategies for self control, but it was downhill from there on out. My mental self-control energy is depleted after listening to these lectures !! It is exhausting !! Many examples of psychological studies that really have little practical value.
Date published: 2016-04-07
Rated

2

out of

5
by
cburkett
from
Who Knew!
Who knew being tired or stressed could cause a lack of self control! I was very disappointed in this course. It did not provide the kind of information I was expecting from the course description. Some of the material was interesting but it basically boiled down to this, those who lack the most self control are those who are tired or stressed. To gain more control, get some rest! I think most people recognize that fact without needing scientific studies to back it up!
Date published: 2016-02-19
Rated

5

out of

5
by
GreenTurtle
from
Valuable
Self-control principles presented are easy to understand and apply. We loved the challenge presented by this course and are pleased with the resulting benefits.
Date published: 2016-01-28
Rated

4

out of

5
by
Amanda
from
OK despite not meeting promises in description
I found the information in this course interesting, and in some cases really worth thinking about. I'm not sorry I bought it and listened to it. However it was unlike what the course blurb describes -- in fact, I'm so mad about the snake oil promises made in that blurb that I wish The Teaching Company would fire whoever is writing those descriptions (someone who either has not reviewed the course, or who is just plain dishonest). One example: the blurb emphasizes positive self-control achievements, attaining goals, etc. But the greater emphasis of the research findings reported in the course focus on self-control in a negative sense -- what helps people NOT DO what they want not to do, rather than what helps them DO what they want to achieve. In that sense, there is more in this course for people who want to break bad habits than there is for people who want to establish new good habits.
Date published: 2015-08-09
Rated

2

out of

5
by
all4thinking
from
Close but no cigar
Compared to the courses I've gotten in the past (which admittedly cost more so I'm sure there's a correlation there), this was far less comprehensive. It started off well enough, but as it went on, it got more and more vague. Studies were done showing x, but I'd really have preferred some citations to go back and find the studies rather than just blindly believe the assertions. The Secrets of Sleep Science course was very good at saying who was working on what where, and that provides a great deal more credibility. Also, he slipped away from the science here and there to draw conclusions that didn't seem backed up by the presentation. You get what you pay for, and for what I paid, it was fine, and I did learn some things, but this is an important topic, and I feel it got short shrift.
Date published: 2015-05-27
Rated

2

out of

5
by
BobS21
from
Lacks practical informaiton
The author is well versed in studies that have been completed. He quotes these studies consistently through the course. As a matter of fact, much too much. The course was short on the practical information that I purchased the course for. The final touch for me was the instructors dissertation on racism. It was totally out of place and I can only think that the instructor wanted to use this course as a stage to make a statement.
Date published: 2014-12-03
Rated

1

out of

5
by
NormallyABigTeachingCompanyFan
from
The Video Special Effects Will Make You Seasick
You will love these videos if you enjoy your academic lectures with non-stop camera panning across fake "green screen" virtual sets... miscellaneous getty images flying across the screen heralded by "swooshing" sound effects... and bullet point lists popping up to punctuate the narrative. Get the audio version if you can't stomach the nausea that comes from concentrating on a college lecture about psychology while riding a roller coaster.
Date published: 2014-11-22
Rated

1

out of

5
by
PrinceKuyper
from
Dumbing down... We are not that stupid!
Dr. DeWall was poorly organized, dull, and demeaning. This course is an insult to the adult learner. We are not dumb, not stupid, and truly want to learn. What happened to the "great" in Great Courses? This is a dumbing down of a very interesting topic. Even my five year old had difficult listening to this professor talk--and this was surprising, since the lecturer appears to believe we are in that age group. Come on T.C.--what is going on with the quality of your courses?
Date published: 2014-11-16
Rated

3

out of

5
by
myrealnamenot
from
weed and 2XDUI
It is true that people do change, for the better or the worse, but this video was created after Phelps' "weed" incident and a DUI charge in 2004. In light of Michael Phelps' recent (Sept. 2014) run-ins with the law, the producer may consider deleting the part where Phelps was extolled as a man of great self-discipline/ control.
Date published: 2014-10-13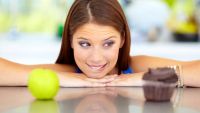 1: Why Is It So Hard to Do What We Should?
Critical to understanding self-control: understanding why we often fail at it. First, Professor DeWall explains one of the most influential models about how self-control works, and the two classic experiments that tested this model. Then, learn why depleted energy causes us to show poor self-control and how our individual characteristics shape this energy....
2: Self-Control Successes and Failures
What are the secrets behind mastering self-control in your life? Why are specific individuals, from politicians to civil rights leaders, widely considered heroes of self-control? Why does it help to think of self-control as working like an internal thermostat? You'll find answers to these provocative questions and more here....
3: Marshmallows, Monkeys, and Mortality
In this lecture, go inside the famous "marshmallow experiment" at Stanford University and its revelations about delayed gratification; learn how delaying gratification is important even for primates and dogs; and probe general differences in self-control and its effects on everything from mental health to wealth accumulation to an early death....
4: Taming the Impulsive Beast
Many critics and pundits argue that we live in the most peaceful time in history. So why is aggression still so prevalent around the world? Encounter several core components of self-control, two of which explain why most people commonly refrain from aggressive behavior and one of which explains why aggression still exists....
5: First Impressions and Stereotypes
Why do we tend to mimic one another during our social interactions? Why do we feel that we "gel" with certain people and seek out stronger relationships with those individuals? Why do interactions with different people deplete us of our self-control energy? Join Professor DeWall for an illuminating investigation of these and other questions....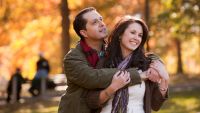 6: Romance, Finance, and Your Environment
Learn how to apply your newfound knowledge of self-control to your romantic relationships, your financial decisions, and your surroundings. As you cover topics including recent studies on happiness and self-control in relationships and the importance of playing offense against your environment, you'll gain invaluable skills that will promote stronger self-awareness....
C. Nathan DeWall
When you understand what self-control is and how it works, you are going to unlock the gates to success.
ALMA MATER
Florida State University
INSTITUTION
University of Kentucky
About C. Nathan DeWall
Dr. C. Nathan DeWall is Professor of Psychology at the University of Kentucky. He earned an M.A. in Social Sciences from the University of Chicago, and an M.S. and a Ph.D. in Social Psychology from Florida State University. Winner of the Outstanding Teacher Award from the University of Kentucky's College of Arts and Science, Professor DeWall was named a ìrising starî in psychological research by the Association for Psychological Science. He also won a SAGE Young Scholars Award from the Foundation for Personality and Social Psychology and the Outstanding Early Career Award from the International Society for Self and Identity. Professor DeWall is a sought-after speaker who has lectured throughout the United States as well as in China, Hong Kong, the Netherlands, and Australia. His research into self-control has been supported by grants from the National Institutes of Health, the National Science Foundation, and the John Templeton Foundation. Professor DeWall has been featured in the national media, including The New York Times, the Los Angeles Times, Harvard Business Review, Time, Atlantic Monthly, and National Public Radio. He is coauthor, with David G. Myers, of the Psychology textbook series, which reaches several million students.