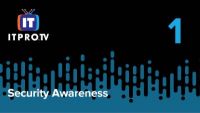 1: Password Security
In this episode, Daniel and Don examine the characteristics that make up a high quality password. They identify weaknesses found in many passwords and demonstrate how attackers can take advantage of weak passwords. They then help the viewers by suggesting a few methods to easily create memorable, yet secure, passwords.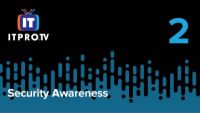 2: Social Engineering
In this episode, Daniel and Don discuss how attackers can use social engineering to compromise a company's security. The explain how e-mail phishing, impersonation and even picking through the trash can all be used as tools to defeat IT security. They then examine how an end user can recognize these attacks and prevent themselves from being taken advantage of.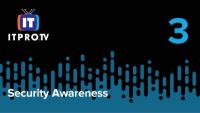 3: Physical Security
In this episode, Daniel and Dan discuss the physical controls that a company should be using to secure their data. They discuss how physical locks, biometrics and other technologies can be leveraged to maintain data confidentiality. They also explain techniques each end user can employ to help maintain a secure environment.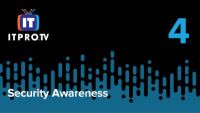 4: Data Disposal
In this episode, Daniel and Don explore the most secure ways of disposing of sensitive data when it is ready for the garbage. Here they will look at both physical and digital forms of data disposal; using techniques like shredding, disposal services, and hard drive erasing and overwrites. They also make you aware of some best-practices on data liability and data retention.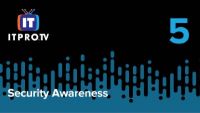 5: Safe Networks
In this episode, Daniel and Don compare and contrast "Safe" vs. "Unsafe" networks. Here they will define a safe network and explore how we know when we've found a safe network. They then tackle untrusted networks; looking at what makes them unsafe and ways to stay safe when they are our only option.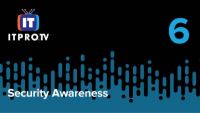 6: Malicious Software
In this episode, Daniel and Don explore the frightening world of Malicious Software, otherwise known as Malware. Here they will explain what Malware is, how you get it, and what type of damage it can do. Then they discuss what Malware symptoms look like and how we protect ourselves from it.
Don Pezet
ALMA MATER
Excelsior College
About Don Pezet
Don Pezet has been working in the IT industry for more than 18 years and in training for more than 12 years. He is the co-founder of ITProTV, an elearning company specializing in information technology education. Don is certified by many vendors including Microsoft and Cisco. His certifications inlcude CompTIA A+, Network+, Security+; CVE, CCNA; CCNP; JNCIA; JNCIS; PMP; HP Master ASE; MCP; MCSE; MCSA; MCTS; MCITP; LPIC-2.