Rated

5

out of

5
by
MarleysGhost
from
Wow! Cool! Rats! Zowie! Zikes!
So if one is expecting a standard, intellectual, professor with reasoned discourse that may put you to sleep, that is another professor and course. Dr. Alex Filippenko certainly has the academic chops to be an intellectual and to present reasoned discourse. But in this course his enthusiasm for his subject matter is so obvious that he just bubbles over at some of the sights he is describing and also their significance and importance that he often feels compelled to comment on them in the vernacular. Lightning? Zowie! Double rainbows? Cool! And so on. Professor Filippenko approaches this course as one for general lay persons with no particular background, as does the supporting course material from TTC. In this he succeeds, as I feel that most anyone could appreciate the material and gain from taking this course. But he does from time to time assume some basic knowledge as he frequently mentions colors occurring in phenomena such as the chromosphere or nebula as being caused by excitation of electrons from the second to the third and then to the second level (to be sure he does explain scattering in some detail as a separate issue). Clearly he wants us all to enjoy looking at the sky and its wonders both locally and throughout the universe, to the extent that he suggests trips to witness everything from leaving the city to see the Milky Way to making sure we can witness the next solar eclipse. And all of this aimed at both the lay person and for those with some general or specific scientific background. I am not an astronomer, but I do consider myself to have pretty sound physical science and math concepts and I learned a lot. Even so I expect that a serious amateur astronomer would pretty much know everything presented. But for everyone else this short course is a treasure. The accompanying photographs and videos are simply outstanding and breathtaking. For me, the most interesting were the videos of the Auroras from space. A vertical view of these sheets of shimmering color. Not as breathtaking as from the ground, but far more instructive. There are also plenty of non-photography graphics that support the lectures effectively. Pretty easy to see for example how eclipses work over time and why the area of the same total eclipse varies from place to place and why the time of totality also differs. And what make a hybrid eclipse different from a total eclipse and what makes them similar. Finally I loved the inclusion of some of Professor Filippenko's personal details. For example how his son came to be named Orion and his proposal to his wife. Well done, Professor. I'm now going to begin your 96 lecture course on astronomy. And if I'm still able, I'll go to somewhere between Durango and Torreon to observe the 2024 eclipse.
Date published: 2018-09-07
Rated

5

out of

5
by
Cave Luther
from
Informative and entertaining!
Once again Dr. Filippenko has conducted an informative and entertaining lecture series. He makes commonplace observations vastly more interesting and takes complex, sometimes overlooked issues and illustrates them with clear language and plenty of illustrations and video clips. He understands his audience, oftentimes re-stating difficult concepts for clarity. And he gives us a chance to relax a moment between heavy explanations with his subtle witticisms; "(my family) takes the rocks in the Sierras for granite." All in all, a very worthwhile course. Thank you.
Date published: 2018-07-11
Rated

5

out of

5
by
Lorie love
from
Beautiful Photos
So far I have only gotten through the first 3 parts, they are great, lots of pictures to show different phenomena. Instructor seems very knowledgeable about topic.
Date published: 2018-06-18
Rated

5

out of

5
by
Skokian
from
Fascinating Series About Our Universe.
I found this series of great interest. I learned a lot of new and interesting knowledge about the Universe which is all around our wonderful planet.
Date published: 2018-04-22
Rated

5

out of

5
by
flat6rider
from
I purchased this course and have only done 4 lessons. I am very impressed with the course and am very interested in the subject matter. It is presented so that an average person can understand it and find it most informative. I am looking forward to the remaining lessons.
Date published: 2018-03-30
Rated

5

out of

5
by
Big Al
from
Sky Stuff
Sensational prof with a jubilant style. Lots of great information. The highly technical stuff was presented in small doses so everybody could get through it. He loves his subject matter.
Date published: 2017-12-16
Rated

5

out of

5
by
Butler Mary
from
Love this professor
Dr. Filippenko is a master teacher who presents the material clearly and with excellent visual aids. He is obviously passionate about his subject matter and teaches with enthusiasm. He is by far my favorite teacher in this program. I hope to order his more comprehensive astronomy course next time it goes on sale.
Date published: 2017-10-12
Rated

5

out of

5
by
Avid student
from
I bought this and watched this entire course, it was like reading a novel i enjoyed it Immensely.
Date published: 2017-09-20
Rated

5

out of

5
by
Girly27
from
Amazingly Beautiful and Wonderfully Educational
I bought this about a month ago, and have enjoyed it so much; I plan to watch it over and over. It's definitely the kind of course you can benefit from watching multiple times, and I recommend it to all! I think I may even buy another one as a gift!
Date published: 2017-09-18
Rated

5

out of

5
by
Sunshine 1946
from
Spectacular photos!
I have not yet seen the entire DVD but I'm more than half way through. The photos are spectacular and the diagrams very clear and easy to understand. As many amateurs I have been mislead into believing some things about our universe that just are not true. I appreciate the clarification, how and why explanations and the fascinating information.
Date published: 2017-09-12
Rated

5

out of

5
by
TB4JY
from
Great Way to Start Looking at the Sky.
This is a great course to start looking at the sky. Alex Filippenko is an excellent instructor who is always excited about the subjects he is teaching. He makes learning enjoyable.
Date published: 2017-07-01
Rated

5

out of

5
by
Taylor C
from
Perfectly executed objective
This is a beautiful course for anyone interested in the connection between astronomy and our planet. This course covers lighter topics of astronomy and deals with everyday phenomena that so many people take for granted, or don't even notice. I now have a keener eye for rainbows, clouds and storms, and sunsets. Not long after this course I noticed my first sun dog and it was spectacular. Now I am constantly looking for the green flash during a sunset, or looking toward my anti-solar point out the window of an airplane trying to see the whole rainbow. It's obvious Mr. Filippenko is very passionate about these visual wonders and the physics behind them. I highly recommend this to anyone looking to get more in touch with the naturist and physicist inside themselves.
Date published: 2017-03-13
Rated

5

out of

5
by
PacificNW
from
Encourages you to want to watch the skies
This is the third Professor Filippenko courses that I have completed. This one is as education and entertaining as his other courses including his epic "Understanding the Universe: Introduction to Astronomy". Professor Filippenko loves astronomy and loves to teach astronomy. His love for the subject is very apparent in his enthusiasm of the lecture. Professor Filippenko makes extensive use of visual aids, graphics, pictures, and video clips to illustrate his points. In this course, Professor Filippenko is focused on items that can been seen from Earth including rainbows, special effects from sunlight, eclipses, clouds, orbiting satellite, planets, and the closest stars. Some of the effects from sunlight, rainbows, and clouds I have seen. I have seen very little in the night sky because of either light pollution from the metropolitan area or because of cloud cover. The most that I have ever seen is about one or two dozen stars in the night sky. I never realized how much could be seen at night. Someday, I am going to have to find a dark remote site with no cloud cover and no moon to see what might be visible to me. Unfortunately, I would have to drive a long way to find such a location. As a result of this course, I am trying to pay more attention to the sky; both in daylight and at night. Perhaps, I see some of the events that Professor Filippenko describes. I highly recommend this course.
Date published: 2017-03-05
Rated

5

out of

5
by
Lady39jane
from
What can I say?
What can I say? Skywatching is fascinating, with all the interesting phenomena in the sky that I Didn't know about as well as learning the processes behind the ones that I did. Professor Filippenko is a thorough and enthusiastic teacher, and he makes me want to get out and start skywatching.
Date published: 2016-08-29
Rated

4

out of

5
by
danmac49
from
Skywatching: Seeing and Understanding Cosmic Wonde
This is a great course for anyone who wants to learn more about the wonders of the sky above - day and night.
Date published: 2016-08-24
Rated

5

out of

5
by
Tabiah
from
Wow!
Love this course! Didn't know there was so much more phenomena to watch for in the sky. This professor wants us to have as much fun looking for stuff as he does. My. my, my, my, my!
Date published: 2016-08-21
Rated

4

out of

5
by
BGZRedix
from
A Fun Survey of What We Can See in our Skies
Alex Filippenko is one of my favorite TGC profs. He doesn't disappoint here, although this is the first time I have given him less than perfect marks. This course covers a remarkable range of sights that are visible in our skies, mostly with eyes alone, occasionally enhanced by binoculars, telescopes, or #14 welder's glass. They range from the quotidian (sunrises and sunsets) to many I had never heard of (sun dogs and glories and quite a few others) to the spectacular and sublime (total solar eclipses). Prof. Filippenko does his usual outstanding job of describing the phenomena, and the many, many photos are wonderful. My only significant complaint is that the course is too long for what it covers. Each of the 45 minute lectures could easily have been given in 30 with no loss of information or impressiveness. There is just much too much repetition; the same points are made again and again. And again. Less importantly, our professor's childlike enthusiasm ("Wow!" "Yikes!") can get to be a bit much after a while. And imagine my disillusionment when he very seriously explains that there is no pot of gold at the end of the rainbow. (If this was tongue-in-cheek, I sure didn't pick it up.) For the many fans of Prof. Filippenko's other courses, note that there is far less actual science in this one; it is primarily descriptive, at a level easily understood by a middle-schooler. So - I very much recommend this course for what it is: a fascinating but basic descriptive guide to what we can see in the heavens with minimal or no instrumentation. Look carefully at the topics and you will know what to expect. Enjoy.
Date published: 2016-03-09
Rated

5

out of

5
by
ChurchLady
from
Excellent Course
The material is somewhat technical at times, but Prof. Filippenko teaches in an enthusiastic manner. His love of astronomy clearly shows through and it was enjoyable to see him smile throughout the presentation. I particularly liked the lecture on constellations, which he taught in an easy to understand way. For anyone wanting to learn more about constellations, I would recommend Our Night Sky, by Prof. Edward Murphy. This is another excellent course on skywatching.
Date published: 2015-02-19
Rated

5

out of

5
by
WestWatcher
from
A Primer on Looking Up and Out
Professor Filippenko gives new insight into viewing the sky and the vistas associated with it. From the first lesson, where he describes what you are looking at when you look up at the sky, he introduces a new way of looking at things we think we are familiar with. He attempts to make the student take a global view. We're looking up at the sky and we see clouds, rainbows, the blue sky and look past them into deep space at the planets, stars and nebulae. Until the Professor pointed it out, I hadn't realized the depth of field we take in when we look up, from clouds a few thousand feet away to stars billions of light years away. There are only twelve lessons, but they are 45 minutes long, and the content is rich and varied. His explanations and presentations are clear and complete, and his examples are excellent. He is understandable without being condescending, even while he is explaining some complex physical phenomena. Something a bit unusual about his Course guidebook is that the chapter end questions are brief and answerable with a little thought. For some of the courses, the reader gets the feeling that a complete answer to the questions would comprise a fair doctoral thesis. Professor Filippenko doesn't do that. Looking up at the sky, the clouds, the light, and all of the interactions becomes fun again. The student will walk away with insight as to what's going on in the sky, both day and night, near and far, and understand sights both common (rainbows and halos) and uncommon ( auroras and eclipses).
Date published: 2015-02-02
Rated

5

out of

5
by
Ravensroosster94
from
Another Tour de Force by Alex Filippenko
You know what the best part of this course is? It's the fact that you don't have to be an astronomer or astrophysicist or exobiologist to enjoy these brief but entertaining lectures. It's all there for us every night. All you have to do is look up at the night sky with your naked eyes or with a set of binoculars and many of the stellar wonders Alex Filippenko talks about are right there. It's not technical and it's highly entertaining. And It's great to take a course taught by an enthusiastic instructor. The only downside? I live in a major metropolitan area and some of the celestial sights presented in this course are not available to me because of urban background lighting. I am envious of those who live in the country away from urban settings. The view must be fantastic.
Date published: 2015-01-23
Rated

5

out of

5
by
Cubes
from
Sky watching Seeing and understanding cosmic wonde
Professor Filipenko's course is informative and inspiring. You will look upon the heavens with greater understanding. The course is scientific but can satisfy all levels of learning.
Date published: 2014-12-15
Rated

5

out of

5
by
Bandersnatch
from
Skywatching
This course was much more than I expected. I was looking forward to learning about stars, nebulae, galaxies, and other celestial subjects. There was that, but the first chapters concentrated on those things to look at within our atmosphere and there is so much more to see than I realized. Professor Filippenko's careful and entertaining tour through the day and night skies expanded my awareness immeasurably. A wonderful course for anyone who thinks their eyes are open, but aren't, really.
Date published: 2014-10-08
Rated

5

out of

5
by
Archaeophile
from
A True Visual Treat
I have viewed several "Great Courses" dealing with various aspects of astronomy and astrophysics, including those by Dr. Filippenko on black holes, Dr. Neil deGrasse Tyson on the "Inexplicable Universe" and Dr. Mark Whittle's comprehensive course on Cosmology. This short course is different in that it aims to explain common phenomenon in the sky, both near and far, and to foster an understanding and appreciation of these meteorological and celestial events. This course is not as short as it seems, as its 12 lectures average 48 minutes each, rather than the usual 30. For me this required a certain mental adjustment, especially in the early lectures, as roughly the first half of the course features phenomena observed within the earth's atmosphere, such as clouds, lightning, rainbows, auroras, sunsets, etc. The professor's lengthy explanations of these nearby yet often dramatic sights may on occasion tax the attention span of the lay members of his audience like myself with a barrage of technical detail encompassing basic meteorology, geometry and physics. Perhaps because I am more familiar with the subject matter, I was more impressed by the second half of the course emphasizing how best to observe the sun, moon, planets, stars and constellations, including many practical tips on how to locate specific planets, stars, comets and nebulae. These later lectures feature spectacular photographs of various celestial events, the most dramatic of which are in the lecture on total solar eclipses, an unforgettable sight for anyone who has witnessed one, as I once did in Africa in 1980. What makes this course particularly enjoyable is Dr. Filippenko's engaging speaking style, combined with his keen and infectious enthusiasm for the wonders of the night sky and his skill in explaining the science behind celestial phenomena. After viewing this course, I believe I am not alone in feeling the urge to seek out a dark place on a clear night far away from city lights to behold the thousands of observable stars and the luminous arm of our Milky Way galaxy.
Date published: 2014-08-12
Rated

5

out of

5
by
Ythrix
from
Expand your appreciation of sky sights!
Professor Filippenko does a great job of enthusiastically and clearly explaining a wide variety of wondrous sights available to careful skywatchers. About one third of the course is devoted to atmospheric phenomena, so "cosmic" in the subtitle is misleading. Yet those closer sights are more commonly observed and appreciated, so they represent an important aspect of general skywatching. Professor Filippenko's topic list is well-chosen. He consistently imparts a sense of awe. For example, I now have travel plans for days around 8/21/2017, when a total solar eclipse will be visible from various locations across the United States! I highly recommend this course.
Date published: 2014-04-04
Rated

2

out of

5
by
SandySeafloor
from
Watch the peacock strut
This course was a huge disappointment to me. Given the "stellar" reviews, and "considering" (con=with, sider=stars) my lifelong interest in all things sidereal, when I viewed the first couple of lectures I had high expectations. My expectations were not met. The material was presented in a condescending manner by a man who struts and mugs at the camera like a peacock. His manner was so annoying that I could not watch the entire lecture series. Not recommended for viewers with any background at all in astronomy.
Date published: 2013-10-08
Rated

5

out of

5
by
StarryNight
from
So many interesting things to observe in the sky!
Skywatching is another outstanding course by Filippenko. He covers many familiar sights such as rainbows, lightning, the colors of sunset, twinkling of stars, lunar phases and eclipses, etc., explaining how they occur. He also discusses many things I had not heard of, but am now looking for. Very enjoyable, clear, and engaging lecturing style; he is entertaining, insightful, and highly informative. I liked the different format of the lectures: 45 minutes instead of the usual 30. He packs in a lot of material, but it isn't as rushed as in some courses where a similar amount is crammed into 30-minute lectures. The pace was just right. I agree with previous reviewers who commented on the negative review whose focus was "chemtrails." You can look them up on The Skeptic's Dictionary: they are a paranoid conspiracy theory. I most highly recommend this course to people who have even a casual interest in nature and their surroundings.
Date published: 2013-01-10
Rated

5

out of

5
by
Naturelover
from
A real winner -- one of the best TGC courses
This is a magnificent course on things to see in the day and night skies! I've had so much fun looking at the sights that were described, and understanding their causes. I have a new appreciation for the sky and skywatching, and I pay more attention to what's up in the sky. I had no idea that there are iridescent clouds, for example, but now I've seen them several times. I've also seen solar and lunar halos, the green flash, and other interesting sights that I didn't notice in the past. I saw (and understood the origin of) the recent Geminid meteor shower. I hope to see an aurora during the upcoming solar activity maximum. And I'm really looking forward to the total solar eclipse coming up in the USA in August 2017! The professor is very clear, enthusiastic, organized, and fun to watch and listen to. His knowledge of the subject and ability to explain concepts are phenomenal. The numerous images, diagrams, and animations help make the lectures a great pleasure for the viewer. I'm watching the course a second time now, to absorb even more of the wealth of information that's presented. A previous very negative review was based on a misunderstanding of contrails: they (or at least a vast majority of them) are NOT "chemtrails." There is no evidence that the chemtrail conspiracy theory is correct, and scientists dismiss it. For an excellent discussion of this topic, complete with references, see the Wikipedia article on the Chemtrail conspirary theory. So, potential viewers should ignore that negative review, which is based only on chemtrails vs. contrails and thus is completely unfair. Get this course! You will never look at the sky in the same way again, and you'll have fun and educational experiences the whole family can enjoy.
Date published: 2012-12-26
Rated

5

out of

5
by
namzo
from
Instructive and Fun
I have ordered many lectures from "The Great Courses" (known as "The Teaching Company" when I ordered my first course several years ago) and this is definitely one of my favorites. Dr. Fillepenko's mastery of the subject matter is obvious, and his enthusiasm and passion for astronomy is infectious. This course is packed with information, Lectures 2, 3 and 4 in particular. Why is the sky blue? what causes thunder and lightning? What is a St Elmo's Fire? (besides a movie). Primary and secondary rainbows, reflection and reflected rainbows, glories, halos, sundogs, diffraction coronas, cloud iridescence. And there's plenty more in the other lectures. Whew! Thank God for the rewind button! One of the highpoints of the course for me came in the last lecture when he was discussing Olber's Paradox. The resolution to the paradox had always been somewhat fuzzy to me, I just wasn't able to grasp it completely. Finally, after hearing the professor's clear and lucid explanation in Lecture 12, it clicked! It was the same feeling I had back in High School and College, when something I had been laboring over for hours or days, or sometimes even weeks, became suddenly clear. It's a wonderful feeling and also wonderful to know I can still experience that feeling later in life. The lectures also include relevant anecdotes from Dr. Fillepenko's personal and professional life which, in my opinion, adds positively to the experience. There's also humor (check out his planet joke in Lecture 7, delivered with a totally straight face! I had to pause the DVD till I stopped laughing). Finally, I feel compelled to comment on an earlier "review" claiming that the lectures were misleading because the professor did not address the issue of "chem-trails". I am not going to comment on chemical condensation trails themselves, I have very little knowledge on that subject. I do, however, want to make several points. First, the issue of chem-trails is controversial and there are many scientists very skeptical of the claims made by those folks. Second, in this type of class with so much to cover, the instructor is under no obligation, nor is it even necessarily desirable, to address this or any other polemic that may be out there. Third, this review forum is intended for customers to provide constructive feedback to The Great Courses and the individual professors on their lectures and, in so doing, provide valuable information to potential customers considering purchasing the course. That feedback may be positive, but negative feedback is OK too, provided it is offered in good faith. This is not a forum for advancing personal pet causes under the guise of such a review. That aside, I recommend this course to beginning skywatchers, as well as experienced ones. In either case, I guarantee you will learn something, and have a great time along the way!
Date published: 2012-10-25
Rated

5

out of

5
by
PaulTheLionHeart
from
Seeing Beauty All Around
I loved this course because most of it could be done by simply looking at what Nature has to offer. It was simply explained and many good photographs were used to help get the idea being shown. I loved the enthusiasm with which the course was presented. I am very pleased to have this course in my possession.
Date published: 2012-10-14
Rated

5

out of

5
by
Tiger
from
Awe-inspiring addition to my collection
DVD review. ©2011. Guidebook 172 pages. Brilliant course. Just get it, sit back, enjoy the tour, and learn. Dr Filippenko, enthusiastic as always, does it again. It's a wonderful complement to Our Night Sky (Ed Murphy). It's also worth additional viewings just to let it all sink in. Pictures, videos, and animations are all superb. It's extremely well organized. References are very useful. One amazing tidbit: The corona is a few million degrees. But oddly, if you visit, you'd actually freeze to death. How cool is that? I can't say any more. Two thumbs up.
Date published: 2012-08-19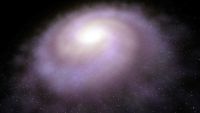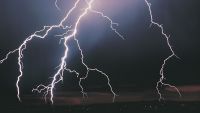 2: The Blue Sky, Clouds, and Lightning
Why is the color of the sky blue? How does polarization work, and how can it help you see objects in the sky better? What's the difference between cirrocumulus and cirrostratus clouds? Does lightning truly never strike the same place twice? Get answers to these and a host of other questions.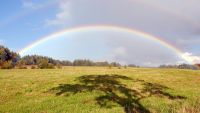 4: Solar Halos-Sunlight and Ice Crystals
Travel higher up in the atmosphere and discover what happens when sunlight interacts not with raindrops but with frozen ice crystals. After learning how these delicate crystals are formed, you'll examine stunning photography that captures the wonders of everything from solar halos and mock suns to glitter paths and sun pillars.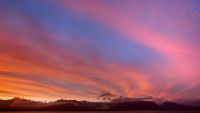 5: The Colors of Sunrise and Sunset
What is the science behind a majestic sunrise or dramatic sunset? Find out in this lecture on the colors and features that accompany these breathtaking, everyday events. Professor Filippenko reveals the science behind-and offers skywatching tips for-blue moons, the "belt of Venus," alpenglow, green flashes, and more.
6: Bright Stars, Constellations, and the Zodiac
Stars and constellations are some of the most commonly sought-after features of the night sky. Here, learn how to spot such iconic star patterns as the Big Dipper; make sense of the zodiacal constellations; locate some of the sky's brightest stars; and learn just why it is that stars twinkle.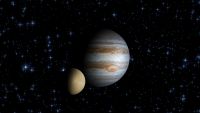 7: Viewing the Planets and Their Motions
How can you tell the difference between a planet and a star? When is the best time to see planets such as Mercury and Jupiter? What's the difference between retrograde and prograde planetary motion? Get the answers to these and other questions in this lecture on spotting each of our solar system's planets.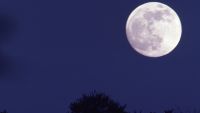 8: The Moon, Phases, and Lunar Eclipses
Looking up at the moon has always been a favorite pastime on romantic evenings. But there's actually so much more to see and experience when you look with a trained eye. Here, learn everything about the moon's craters and seas, follow its distinct lunar phases, ponder the "moon illusion," and explore lunar eclipses.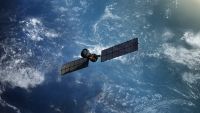 9: Satellites, Comets, and Meteors
Artificial satellites such as the International Space Station and the Hubble Space Telescope. Famous comets such as Hale-Bopp, Hyakutake, and McNaught. Brilliant meteor showers and storms, including the Perseids and Leonids. Revel in the science of understanding objects that orbit Earth or the sun and the beauty of witnessing such objects move across our sky.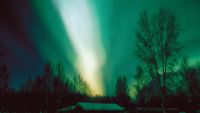 10: Observing Solar Activity and Earth's Auroras
Explore the inner workings of the sun; learn to look safely at amazing features such as sunspots, solar prominences, and captivating coronas you can see for yourself with the right knowledge and equipment. Also, learn how coronal mass ejections give rise to space weather (including solar wind), possible satellite disruptions and power outages on Earth, and the shimmering auroras of the northern an...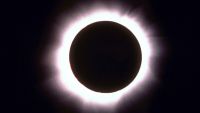 11: Solar Eclipses-Marvelous Coincidences
In this gorgeously illustrated lecture, follow the spectacular stages of a total solar eclipse, including first contact, totality, and the two "diamond ring" stages. Also, get tips on how best to view these marvelous celestial events-and where and when you can see them in the coming years.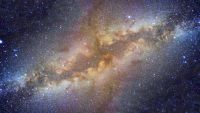 12: Celestial Sights When the Night Is Darkest
In this final lecture, Professor Filippenko reveals some of the breathtaking stars, galaxies, and other phenomena you can see while skywatching under extremely dark conditions, and how to find them. Also, learn how the night sky has given us clues about the birth of the universe-and even our origins.
Alex Filippenko
Perhaps the next time you go out to the countryside, you will ponder the magnificence of the Universe and its contents-and the fact that, through careful experiments, observations, and thought, humans are coming to a good understanding of what makes it all tick.
ALMA MATER
California Institute of Technology
INSTITUTION
University of California, Berkeley
About Alex Filippenko
Dr. Alex Filippenko is Professor of Astronomy and the Richard and Rhoda Goldman Distinguished Professor in the Physical Sciences at the University of California, Berkeley. He earned his B.A. in Physics from the University of California, Santa Barbara, and his Ph.D. in Astronomy from the California Institute of Technology. Dr. Filippenko's research accomplishments, documented in more than 500 scientific publications and 600 abstracts and astronomical circulars, are among the most highly cited in the world. Science magazine credited two international teams of astronomers (on which he was the only coauthor contributing to both teams) with the top "Science Breakthrough of 1998" for research on exploding stars (supernovae), which shows that the universe is expanding at an accelerating rate, propelled by mysterious "dark energy." Professor Filippenko received a share of the 2007 Gruber Cosmology Prize for this discovery, work that went on to receive the 2011 Nobel Prize in Physics. Professor Filippenko also leads the world's most successful robotic search for exploding stars. Dr. Filippenko was elected in 2009 to the National Academy of Sciences, one of the highest honors accorded to a U.S. scientist. He has also been recognized with several major awards, including the 2010 Richard H. Emmons Award for excellence in the teaching of college-level introductory astronomy for non-science majors from the Astronomical Society of the Pacific, the 2007 Richtmyer Memorial Award of the American Association of Physics Teachers, the 1997 Robert M. Petrie Prize of the Canadian Astronomical Society, and the 1992 Newton Lacy Pierce Prize of the American Astronomical Society. He was a Guggenheim Fellow in 2001 and a Phi Beta Kappa Visiting Scholar in 2002. In 2006, he was honored nationally as the "Outstanding Doctoral and Research Universities Professor of the Year" by the Carnegie Foundation for the Advancement of Teaching and the Council for Advancement and Support of Education. At UC Berkeley, Dr. Filippenko's teaching awards include the Donald S. Noyce Prize for Excellence in Undergraduate Teaching in the Physical Sciences and the Distinguished Teaching Award. He was also voted the Best Professor on Campus nine times in student polls.\r\n\r\nDr. Filippenko is coauthor of The Cosmos: Astronomy in the New Millennium, now in its 4th edition (2013), and winner of the 2001 Texty Excellence Award for best new textbook in the physical sciences. He has played a prominent role in numerous television documentaries, including about 40 episodes spanning six seasons of The Universe on The History Channel.