Rated

2

out of

5
by
Jack12345
from
Fine
Good course for seniors with little knowledge in this area or high school students. Not a lot of depth or breadth to the course.
Date published: 2020-05-13
Rated

2

out of

5
by
Great Courses Fan
from
Superficial
While there is nothing particularly objectional in the course, I did not really learn much new, and certainly nothing new that I can reasonably apply. I find this odd because I have no been retired from IT for 5 years, and I think that there should have been new issues and best practices.
Date published: 2020-05-02
Rated

5

out of

5
by
DanW27
from
Very good coverage of this topic
The professor is obviously very knowledgeable and presents the material in an organized and easy to understand format. As a retired programmer, some of these concepts are new to me and am thankful to get this material and be brought up-to-date. Hope to complete the course shortly but am impressed so far.
Date published: 2020-04-17
Rated

3

out of

5
by
GUNTHER G
from
COMPETENT BUT BIASED
I was looking forward to a short course about practical steps to secure digital privacy. In reviewing this I found there were very few illustrations and graphics. In the Great Courses new format the entire lecture consisted of upper torso shots, sometimes focusing into extreme closeups of the face. In this case Ms. Golbeck was wearing a magenta dress in front of a cyan background, an unpleasant, eye-straining experience. I also noticed that she spoke of "hate speech," which has become the all-purpose catch-all justifying censorship and surveillance by the world's favorite search engine, for example. I was quite surprised that she spoke approvingly of the past administration in 2010 introducing an internet privacy program, and right after that said the current administration did the opposite, broke down the safeguards. Nowhere was there any mention of the abuses of digital privacy by the NSA, CIA, FBI, State Dept. of the previous administration. Was this an oversight? I don't believe so.
Date published: 2020-04-14
Rated

5

out of

5
by
Challenger
from
The wild west of data privacy
I have heard Professor Rozenzweig's wonderful course the surveillance state several years ago. That course dealt with a similar topic but was focused on governmental surveillance. I wrote in my review of that course that it would be interesting to hear a course that focuses more on the use that commercial companies make with our private data. This is exactly what this course is about. I guess everyone today has a strong sense that their private data is not well protected but understanding how this data is harvested and sold by often unscrupulous businesses was shocking - in some famous cases involving illegal behavior. The ramifications of insurance companies and employers getting access to private information struck me as particularly worrisome. Even more shocking was the almost total lack of protection offered by the law. As the professor explains - we are living in the age of Wild West of privacy law, and in the USA much more so than in Europe. It seems to me that forming such laws is precisely the goal of having an active legislating body. In fact, she explains that one of the first laws passed under the Trump presidency was to allow the internet providers to collect surfing history for targeted advertising. Professor Golbeck did a great job in providing a good overview of the many aspects we should be worried about with regards to data privacy, and what actions we can take to mitigate our exposure. In many cases, as she explains, limiting our exposure may entail using less convenient methods of communication, less user-friendly browsers etc., but at least one understands the options and can make a conscious decision. She also admits that in some aspects, the exposure is really hard to control and we are left at the mercy of the big data companies. This has been a short and fascinating (shocking) peek into this topic.
Date published: 2020-03-14
Rated

5

out of

5
by
TonyTempio
from
Taking Control...
The information in the course is, in a word, outstanding! It is a given that anyone that can get their hands on your information is going to use it; however, I had no idea we can take several simple steps to protect ourselves. Coming from the software world myself, I wouldn't dream of using people's information, rather I would try to protect it.
Date published: 2020-02-29
Rated

5

out of

5
by
ThreeL
from
One of the best ever
Even though I was an IT professional, I learned a lot. The material was also presented in a way that a novice could understand. As a result of watching the course, I have become more careful in how I share my data. I appreciated that a plain background was used, not one of the irritating glitzy sets that TGC has been using.
Date published: 2020-02-26
Rated

4

out of

5
by
MichiganLifelongLearner
from
A Good Start In Understanding This Topic
It covered a broad variety of information on the topic but not too deeply. As such, it is a good baseline that helps to prepare for more comprehensive look at individual elements. The course could use more graphical content and more hard data.
Date published: 2020-02-23
Rated

5

out of

5
by
Scott 60
from
Very informative
I'll watch it again - well presented- highly recommended
Date published: 2020-02-19
Rated

5

out of

5
by
jhb001
from
The course holds my attention
Thank you for having a speaker not constantly walking around and switching camera shots time after time. Also, no distracting background. The material is very timely.
Date published: 2020-02-14
Rated

5

out of

5
by
Cousindrew
from
Timely and Informative!
This is a timely, informative, and eye-opening "crash" course into the ways our private and public personal data is used and abused and how we can protect our privacy and avoid misuse. Prof. Golbeck obviously has deep knowledge of her subject and has chosen her topics wisely. She has a pleasant, conversational speaking style that makes the course material easy to understand and absorb. Her guidebook is particularly useful, as it contains access information for resources that she recommends in her lectures. I watched the video version of the course but the graphics add little and the audio would be entirely satisfactory. I would note that Prof. Golbeck does not hide her opinions. She clearly prefers strong European-style privacy restrictions and is distrustful of government actors and large technology companies like Google and (particularly) Facebook. All in all, an excellent and worthwhile course. Highly recommended!
Date published: 2020-02-06
1: How Your Data Tells Secrets
You probably know that anything you post on the internet is fair game; it can be used by advertisers, political parties, and others to target you with messages. Learn what else they use—from scratches on your camera lens in your pictures to a "like" from a friend-of-a-friend—to learn about you in unexpected detail and to predict your future behavior with surprising accuracy.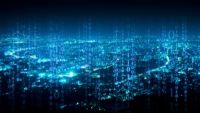 2: The Mechanics of Data Harvesting
No matter how careful you are about your online presence, information can be uncovered about you from data you didn't even know was being collected. One Washington Post reporter discovered that within one week, 5,400 hidden apps and trackers had received data from his phone! Learn some steps you can take to limit access to your personal information.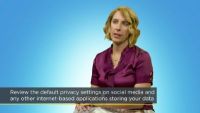 3: Privacy Preferences: It's All about You
How much do you care about your privacy? How concerned are you that specific individuals or groups could access your data? Examine why you must honestly identify your privacy profile before determining how to protect your online presence. Then, you can explore the privacy options that best meet your needs, knowing that it's always a tradeoff between privacy and convenience.
4: The Upside of Personal Data Use
We tend to be comfortable with the internet "knowing" about us when we understand how it acquired our data and how it's being used. While ads geared to our purchase history might be annoying, we don't find them nefarious. But you'll be shocked to learn just how valuable those "recommender" algorithms are to the companies that own them.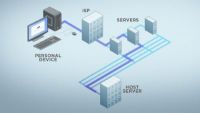 5: Online Tracking: Yes, You're Being Followed
You don't have to post information about yourself on a social media site to leave a trail of personal information; you're unwittingly doing that every single time you visit a website—any website. Your IP address, cookies, browser fingerprinting, and more, create and track an electronic trail of your activities. Explore how you can block these trackers and hide your web activity to protect your privacy.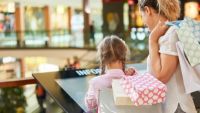 6: Nowhere to Hide? Privacy under Surveillance
When you accepted that car-tracking device from your auto insurance company, you chose to exchange some privacy for potential discounts. But you'll be surprised to learn about the many other choices you make that you did not know could invade privacy—from using a medical device in your own bedroom to visiting the directory kiosk in a shopping mall, and much more.
7: Consent: The Heart of Privacy Control
When was the last time you thoroughly read and understood the privacy policies of your social media platforms? If you're like most people, the answer is "never." But how can you control your personal information if you don't understand what you're consenting to? Explore the myriad ways in which a lack of transparency has created societal harm in the past—and potential solutions.
8: Data Scandals and the Lessons They Teach
The website has assured you that your data is secure, so what can go wrong? Learn what the Cambridge Analytica, Google Buzz, and Ashley Madison scandals, among others, have taught us about data security. These debacles resulted in more than just personal inconvenience. Although we can never know the full extent of their effects, we do know lives were at stake.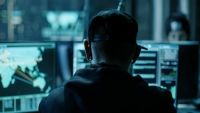 9: The Dark Web: Where Privacy Rules
Is there any way to keep your comings and goings on the internet completely private? The answer might be the ominous-sounding dark web—not accessible from regular web browsers and not indexed by search engines. Explore the dark web and its Tor browser. Learn exactly how they protect your privacy and why you might, or might not, want to go that route.
10: Algorithmic Bias: When AI Gets It Wrong
Algorithms are built to learn from the vast amount of data collected about us for a variety of purposes, including significant decisions addressing employment, mortgage lending, and more. Discover how both the data and the algorithms can include accidental bias. Learn how this bias can impact people's lives, and what steps can be taken to address the issue.
11: Privacy on the Global Stage
Europeans legally own all data about themselves, and companies must comply with their wishes. In the United States, two-party communications are protected, but third-party communications (e.g., on Facebook) are not. In China, with an intrusive government, citizens have no expectations of privacy. Explore how these different privacy paradigms affect daily life—from bank loans to dating.
12: Navigating the Future of Personal Data
Examine the case of DNA and the fascinating effects of its changing access, use, and expected privacy—from interesting personal information to help in crime fighting to discrimination. With technology changing so quickly, can any real privacy assurances ever be made? Explore the California Consumer Privacy Act and the ways in which that law could affect all of us, in any U.S. state.
Jennifer Golbeck
I'm here to help you understand what's going on with your personal information.
ALMA MATER
University of Maryland, College Park
INSTITUTION
University of Maryland, College Park
About Jennifer Golbeck
Jennifer Golbeck is a Professor in the College of Information Studies and Director of the Social Intelligence Lab at the University of Maryland, College Park. She received an AB in Economics and an SB and SM in Computer Science at the University of Chicago, as well as a Ph.D. in Computer Science from the University of Maryland, College Park. Professor Golbeck began studying social media from the moment it emerged on the web, and she is one of the world's foremost experts in the field. Her research has influenced industry, government, and the military. She is a pioneer in the field of social data analytics and discovering people's hidden attributes from their online behavior, and she is a leader in creating human-friendly security and privacy systems.
Professor Golbeck is the author of several print and online publications, including the books Analyzing the Social Web, Online Harassment, Introduction to Social Media Investigation: A Hands-on Approach, and Computing with Social Trust. She is a frequent contributor on NPR. Her TED Talk on what social media "likes" can reveal was featured in TED's 2014 Year in Ideas.