Rated

5

out of

5
by
World Traveler
from
Thorough and comprehensive
I neded to become well informed on this topic, and I now am. This course is very well done and presented by a well known expert in the field. Easily understood.
Date published: 2020-05-25
Rated

5

out of

5
by
DonHHH
from
Fascinating Course!
Professor Polk does an outstanding job in explaining addiction - which impacts all of us to some degree. The visual aids are tremendous.
Date published: 2020-03-12
Rated

5

out of

5
by
alaskarich
from
Complex subject made easy to understand
Very clear explanation of brain changes associated with addiction. Very helpful in understanding others with addiction and helpful if you have struggled with these issues. These brain changes underlie addictions with drugs, smoking, and alcohol, but also explain more socially acceptable behaviors like excessive time spent on internet games. Speaker is very clear and easy to understand.
Date published: 2019-12-02
Rated

5

out of

5
by
JudyK
from
Very clear
I bought this a few weeks ago and could not stop watching. Very informative and included all addictions. This would be a great documentary for the general public to understand the pull of addiction and be more sympathetic to the individual addict.
Date published: 2019-11-26
Rated

4

out of

5
by
Mike 53
from
Quite technical
More human stories would bring out the tragedy of addiction. That would make the science more compelling
Date published: 2019-11-02
Rated

5

out of

5
by
FPBMDMPS
from
Complete and comprehensive
I will know and understand this subject. Thanks to the Professor
Date published: 2019-10-03
Rated

4

out of

5
by
Saraiga10
from
Good understanding
Good understanding of reasons for addiction, dangerous of available substances and a sense of possible treatments
Date published: 2019-06-10
Rated

5

out of

5
by
Cdnbill
from
The Addictive Brain
Excellant lecture series. So good that I bought the transcript for future reference.
Date published: 2019-05-02
Rated

5

out of

5
by
mtc1
from
Great course
Well done. Easy to follow and well organized. I learned a lot
Date published: 2019-04-14
Rated

5

out of

5
by
Elissa
from
Informative and easy to understand even with no background in addiction. Recommend for anyone looking to get informed about this social pariah affecting all of us.
Date published: 2019-01-13
Rated

4

out of

5
by
Old Engineer
from
A great presentation concerning the brain
The professor provides an great overview of the working of tge brain on this topic. He is well versed in the subject and provides comprehensive coverage of the topic. This topic, like similiar topics, is in a field that is constantly changing so periodic updates are necessary to maintain its current value. Given that it still has much valuable information.
Date published: 2018-12-14
Rated

5

out of

5
by
lifelonglearnerlaura
from
AWESOME COURSE!!!
The Great Courses are completely fascinating! I've taken four so far and this applies to all courses. They are consistently amazing, fun, engaging, a total pleasure! They are incredibly researched, so pleasantly presented, and, of course, highly educational. I attended undergraduate and graduate school at private universities ranked in the top 10 in the United States and I can attest that these courses outrank my formal education. And I can enjoy this wonderful educational experience right in the comfort of my own home, at my own pace, just the way I want to. I am stunned by the quality of these courses, their professors, and subject matter. The accompanying guidebooks are awesome and really unbelievably well organized, a perfect complement to the courses. I cannot overemphasize my whole hearted recommendation of The Great Courses to anyone who wishes the best way to learn that I have ever encountered. The Great Courses really do deserve the very highest of accolades and my deepest gratitude, admiration, and respect. Don't let a learning opportunity like this pass you by!
Date published: 2018-11-01
Rated

2

out of

5
by
JenS
from
Somewhat interesting
Used this as a review for an upcoming certification exam. It was informative but not sure that I would purchase again.
Date published: 2018-10-24
Rated

5

out of

5
by
Truck Driver Tim
from
Conquer your personal behavior issues for good!
Finally have found a product that has personally helped me uncover the root causes to my predisposedness of being overweight. I am well underway with changing my mindset and outlook by using strategies taught in this course. Specifically I am of course doing the obvious — limiting portion sizes and increasing portion sizes. More importantly I have assessed how I have used over indulgences in bad food choices as well as quantities — I believe which was from reaction to stress. Making conscious choices — albeit positive ones — is ultimately the key to replacing destructive behaviors that result to addiction. The stories, scientific research, and proof of rigorous tested addiction breaking methods are very compelling. Good luck!
Date published: 2018-10-16
Rated

5

out of

5
by
Cheryl101
from
Good coverage of addiction from may angles
I decided to try this course because I enjoyed professor Polk in "The Learning Brain", and his engaging style carries through this course. He has a way of taking history, neurology, psychology and scientific studies and weave them into an engaging presentation that flows like a story instead of a lecture. I found that there were many neurological terms and drug names that I did not recognize, so this course was a bit more difficult for me to follow. That is ok, I am taking these courses to exercise the brain cells and learn new things. I listened to the audio version at the gym, and I am not sure the video version would have made it easier for me to follow. I just had to review the guide and dig a little deeper on the internet to get more familiar with the topic. I can see where some of the other viewers are coming from, though. He does cover quite a bit of neurology, so if that is deeper than what you want, this probably won't be for you. However, after poking around the internet, I found that the neurology content could be quite a bit more detailed, so he did manage to keep things at a high enough level to deliver the general ideas. The first several lectures cover addiction at the social, psychological, neurological and genetic levels. After that, individual drugs are discussed, and for the most part, each of these lectures follow the same flow. There is some history about a particular drug, statistics about its use, how it works, how it can be addictive and then closes with some information about treatments (although these are brief and he readily admits he is not a medical doctor). He closes by touching on a few other areas such as gambling and food. At the end of the day, I have to say that there has been quite a learning curve about addiction over the last few decades, but I think there is still quite a bit to figure out. At any rate, this course does a pretty good job of covering where science of addiction is at the moment (or at least where things were at the time this was published).
Date published: 2018-09-20
Rated

4

out of

5
by
Mary Kay
from
A wealth of information.
It's been very interesting to listen to the intricacies if the brain and what happens to it when addiction comes into play. Gives me insight into my own journey and how to best help others. I wish he talked about sugar which is my addiction, however.
Date published: 2018-09-15
Rated

5

out of

5
by
kindlyMan2016
from
Great informaion on how durg affect the Brain
This course will give you a better and deeper understanding of what happens and how psychoactive drugs work in your Brain and what you can do to help yourself.
Date published: 2018-08-23
Rated

5

out of

5
by
mvdmd
from
Indepth and understandable
Clearly connects the neurology of addiction with the behavior.
Date published: 2018-08-23
Rated

5

out of

5
by
sue69
from
greater understanding
Over the years I have bought quite a few courses from The Teaching Company and have really enjoyed them. My motivation for buying this particular course (on DVD) was very personal. I wanted to have a better understanding of addiction, and in particular of alcoholism, as my adopted daughter sadly struggles with alcoholism. I found the course to be very illuminating. I have a much better understanding now of the neuroscience behind addiction and why addicts have such difficulty becoming and remaining abstinent. It has made me more compassionate and less judgemental. It also helped me understand why a close friend of mine could not give up smoking even though she suffered from emphysema and heart problems. It killed her in the end. It was interesting to hear about the strong genetic heritability of the addictions. Both the birth parents of my daughter were alcoholics. The course has given me much food for thought. I would certainly recommend it to anyone who has a close family member or friend who suffers from an addiction. I think it could also help the person who is addicted to gain a much better understanding of what is going on in the brain. My only reservation about the course is that I did not like the artificial swirling background on the DVD. I found it irritating and distracting and was consciously trying to block it out.
Date published: 2018-07-25
Rated

5

out of

5
by
Ramsi
from
A VERY DETAILED AND CLEARLY EXPLAINED COURSE
This course has provided me with knowledge that's going to help me avoid falling in the trap of any addictive drug or behaviour, it is well-explained and with full scientific details, it is an amazing course in terms of its comprehensive content, and Professor Thad is just brilliant and is very gripping in his delivery of the lectures. Thank you for this very informative and enlightening course.
Date published: 2018-06-11
Rated

5

out of

5
by
Music lover02
from
Good insights
This course helps the "Mr Spock me" understand the "James Kirk me". The reward and craving loops that involve the Nucleus Acumbens and the General Tegmental area and how these suppress the Pre-frontal cortex is fascinating. Neuoscience is my new hobby. Thad A. Polk also is very clear and organized with enough repetition to make the material stick. I guess it takes a neuroscientist to not only understand how addiction works, but how learning works.
Date published: 2018-05-13
Rated

5

out of

5
by
Kentucky Gearman
from
Good Information on the Nature of this Issue
I have been very pleased at the information put forth in this series of lectures. The professor explains issues clearly and the explanations are accompanied by good graphic displays. I am trying to understand more about this problem, because it affects both myself and my family. Thanks.
Date published: 2018-04-13
Rated

4

out of

5
by
larry2018
from
Good on Mechanisms, Misleading on Some Drugs
The lecturer's discussion of drug mechanisms of action is excellent. However, he is a bit misleading on marijuana and methadone. He seems unaware of the many adverse effects of marijuana described in the medical literature and the current situation with this agent. Marijuana affects psychomotor function and can cause auto accidents, for example. He is very positive about methadone but appears unaware that it is one of the leading causes of overdose deaths.
Date published: 2018-03-19
Rated

5

out of

5
by
Donna B
from
An addictive listen!
Professor Polk is easy to listen to..he explains complexities clearly and simply,and has a pleasant lecture voice. I have not finished the whole series yet, but he has captivated my interest and even sparked some great ideas to apply this knowledge to my field of cranial work. I love that there is a booklet that I can go back to for easy reference, or to clear up a point, without having to scan the CD.
Date published: 2018-02-03
Rated

5

out of

5
by
dawn30
from
Problems with Addiction
It's been over 10 years and I have a problem with a gambling addiction and also spending money frivolously. I had been in therapy for years trying to curb them not really understanding why I kept falling back into the addiction trap. This course provided me with insight as to addictions and how the brain works surrounding them.Until I listened to this course, I tormented myself when I would digress into one of those addictions, and to put it bluntly, hated myself. These courses have placed me in a better position to not succumb to the temptations.
Date published: 2017-11-07
Rated

5

out of

5
by
cjintrigue
from
So Glad I Did This Course!
I have a brother who is a recovering alcoholic. I got this course to try and better understand his situation. I am so glad I did!! I was one of those people who did understand a little bit that its a disease, but mostly I felt it was because of weakness that my brother became an addict. This course really helped me understand that addiction changes your body so that it is not a choice but a physical/chemical need. It helped to figure out that it wasn't that my brother was actively choosing to live his life that way, and with that knowledge and understand I was able to get over a lot of resentment I was holding against him. Luckily, my brother sought help and has been sober for over 8 years now. To anyone who knows an addict or just has an interest in knowing how addiction works, I cannot recommend this course enough!
Date published: 2017-10-11
Rated

5

out of

5
by
Whatever 777
from
The addictive brain
I am a Drug Counselor and showing this series to my Treatment Group. They are benefiting from it and say they enjoy it.
Date published: 2017-07-13
Rated

5

out of

5
by
joerice
from
Excellent delivery and informative information.
I bought this Course for a friend who deals with people who he helps to restore their lives after addictive problems. He works with Wheeler Missions in Monroe County,IN
Date published: 2017-07-02
Rated

5

out of

5
by
Zaid
from
The Addictive Brain
Excellent review, after this course you will have a basic understanding on how addiction work and the most common addictive substances. the course will also prepare you to go on to a deeper level of understanding if you wish to continue studying the subject
Date published: 2017-06-29
Rated

4

out of

5
by
Lumabelle
from
Catching up with the "Adictive Mind"
Having studied ths sociology of deviant behavior as a university freshman--in 1961--I knew there was probably very much to catch up on in over 50 years' time. And indeed there was! The 12 lecture set made me hungry for more, but I admit it temporarily satisfied my interest in the subject. The lecturer is very easy to follow, the organization of the lectures highly logical and the progression smooth. Yes, I would indeed recommend this course to a friend interested in the topic.
Date published: 2017-06-24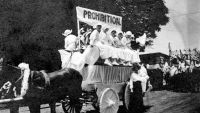 1: Addiction 101
Begin your course by defining "addiction," which is diagnosed based on characteristics such as abuse, dependence, and craving. Professor Polk then surveys the history of drug use, from ancient history through the development of synthetics in the 19th and 20th centuries. Finally, he reviews government regulation and the substantial costs of drug abuse, both to the individual and to society.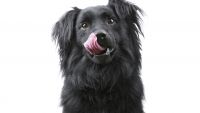 2: The Psychology and Neuroscience of Reward
Explore the brain's mechanisms for learning from reinforcement. You'll start with the psychological aspects, discovering the way humans learn by a series of trials and rewards. Then you'll find out what parts of the brain process pleasure, self-control, and craving, and see how the psychology and neuroscience of reward processing converge....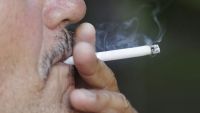 3: How Addiction Hijacks the Brain
Here you'll examine the ways addiction alters the brain by numbing the pleasure center, sensitizing the dopamine system, and inhibiting the prefrontal cortex. Combined, these altered brain functions lead to strong cravings and a reduced ability to control one's actions. This foray into neuroscience will forever change the way you think about addiction....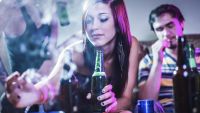 4: Genetics-Born to Be an Addict?
Investigate how people may be susceptible to addiction on a genetic level. Thanks to studies of twins and DNA analysis, scientists are homing in on the genes that predispose us toward addiction. While there is no single "addiction gene," our DNA can significantly influence whether we become addicts....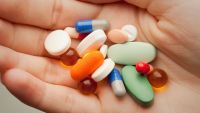 5: Your Brain on Drugs
Shift your attention from the nature of addiction to the nature of drugs. Here you'll delve into the process of neurochemical transmission and see how drugs mimic this activity by binding to neural receptors. This process is responsible for everything from a drug's physical and psychological effects to its potency....
6: Why We Crave Coffee and Cigarettes
Caffeine and nicotine are two of the most common psychoactive drugs in our society. How do they work? How dangerous are they? After reviewing how each of these drugs affects the brain-and why nicotine in particular is so addictive-Professor Polk offers several strategies to quit tobacco use....
7: Alcohol-Social Lubricant or Drug of Abuse?
Alcohol is often discussed separately from other drugs, but as you'll discover in this lecture, alcohol affects the human body in many of the same ways. Take a close look at your brain on alcohol to explore dependence, withdrawal, and genetic susceptibility. Then review several treatment options for alcohol abuse....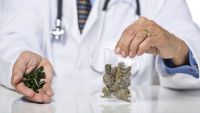 8: The Science of Marijuana
Although there is no shortage of controversy around marijuana, whose legal status now varies from state to state, the science of this drug may surprise you. Through the lens of the neuroscientist, Professor Polk tours the effects, and the possible medicinal value, of marijuana....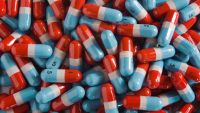 9: Stimulants-From Cocaine to Ritalin
From the original recipe for Coca-Cola to treatments for attention deficit disorder, psychostimulant drugs have had remarkable uses. But they have also been dangerously abused in the form of crack cocaine, methamphetamine, and related drugs. Find out how stimulants work in the brain and why they can be so harmful....
10: The Science of Poppies, Pleasure, and Pain
Round out your survey of the world's major drugs with an examination of opium and its derivatives, from regularly prescribed painkillers like codeine and morphine to heroin, often considered the most harmful drug of abuse in the world today. Learn about the neurological effects and treatment options for opiate drugs....
11: The Gambler's Brain
Are drugs the only thing humans can get addicted to? What about behaviors? To answer this question, take a look at what happens inside the brain of a compulsive gambler. As this case study reveals, many of the same neurochemical processes of drug abuse-from genetic predisposition to dopamine release-also accompany addiction to behaviors....
12: Junk Food, Porn, Video Games-Addictions?
The course concludes with an exploration of other potentially addictive behaviors. Professor Polk argues that some artificial stimuli-junk food, pornography, and video games to name three-are "supernormal," meaning that they actually activate the brain's reward circuit more strongly than natural stimuli do, leading to some of the same neurological effects as drug use....
Thad Polk
Addiction is a modern-day epidemic...If we ever hope to stem the tide, it is imperative that we develop a better understanding of what addiction is and how it works at a neural level.
ALMA MATER
Carnegie Mellon University
INSTITUTION
University of Michigan
About Thad Polk
Professor Thad A. Polk is an Arthur F. Thurnau Professor in the Department of Psychology and the Department of Electrical Engineering and Computer Science at the University of Michigan. He received a B.A. in Mathematics from the University of Virginia and an interdisciplinary Ph.D. in Computer Science and Psychology from Carnegie Mellon University. He also received postdoctoral training in cognitive neuroscience at the University of Pennsylvania.
Professor Polk's research combines functional imaging of the human brain with computational modeling and behavioral methods to investigate the neural architecture underlying cognition. Some of his major projects have investigated differences in the brains of smokers who quit compared with those who do not, changes in the brain as we age, and contributions of nature versus nurture to neural organization. Professor Polk regularly collaborates with scientists at the University of Texas at Dallas and at the Max Planck Institute for Human Development in Berlin, where he is a frequent visiting scientist.
Professor Polk regularly teaches on topics ranging from the human mind and brain, to cognitive psychology, to computational modeling of cognition. His teaching at the University of Michigan has been recognized by numerous awards, and he was named to The Princeton Review's list of the Best 300 Professors in the United States.