Rated

5

out of

5
by
Libby Lewis
from
The aging brain
These series of lectures gave me a wonderful understanding of my changing brain. I recommend it .
Date published: 2020-08-03
Rated

5

out of

5
by
Sharon 127
from
Great Value
I have taken a few online courses previously and this was one of the best. Professor Polk engages the audience through the use of different modalities to present information and asks thought provoking questions. You leave the course feeling empowered knowing that there are strategies you can take advantage of that would have positive effects on your well-being.
Date published: 2020-07-22
Rated

3

out of

5
by
BernieB
from
Informative but a little too much lecture
This is a good series. It is very informative. The half hour segments are about the right length. The topic is not too complex and is well explained and the segments flowed well. The only issue is that it is 100% lecture with the professor standing and talking to you for 30 minutes in each session. He does a great job but some how there has to be a way you could break it up. Another suggestion is that we did not take notes. It would have been nice if there were an accompanying document that listed the major points, topics and definitions in each lecture.
Date published: 2020-07-07
Rated

4

out of

5
by
PhyllisG
from
The brain is amazing.
I've had many brain MRIs over the years. Now I want to compare them with the help of a doctor
Date published: 2020-06-23
Rated

4

out of

5
by
Golfer37
from
Very Informational
Very good course with an excellent professor. The course starts a little slow and too technical but improves as the course develops. Good, useful information.
Date published: 2020-05-31
Rated

5

out of

5
by
polekat
from
very well sited, the research is comforting
At first I didn't think much of it but I pushed myself to go past introduction and I was very, very pleased. This is science, well researched. The presenter is easy to understand
Date published: 2020-05-31
Rated

4

out of

5
by
Anonymous
from
Good content
I think the content and presentation very good. I did learn a little more than I already knew. I think the quantitative information about the effect of exercise on the aging brain was something that I found the most useful.
Date published: 2020-05-30
Rated

2

out of

5
by
jeanne1
from
Boring
I heard very little that was new in this video. I couldn't finish it.
Date published: 2020-05-26
Rated

4

out of

5
by
Anonymous
from
An interesting read but not very stimulating
Interesting reading, but I found the science part more than needed. I was much more interested in what I could do to slow down any decline in brain power from here on. I am 78 and noticing some decrease in some areas. I already am quite active physically, eat very healthily 95% of the time, am reasonably social, voracious reader of thought provoking material, use my brain quite a lot, and so was looking for more, which I did not really find.
Date published: 2020-05-23
Rated

5

out of

5
by
S1995
from
Excellent.
I found the content interesting and informative, and the presentation was excellent.
Date published: 2020-05-17
Rated

5

out of

5
by
Anonymous
from
The Aging Brain
Professor Polk makes great presentations of the various lecture. This is the second course I hav taken with him. Milo G
Date published: 2020-05-15
Rated

5

out of

5
by
Di 5
from
Very interesting
The subject matter interests me and it covers topics that I am familiar with in the kind of detail that I am looking for.
Date published: 2020-05-12
Rated

5

out of

5
by
WillD99
from
Informative and useful
This course was somewhat over my head at times but I found the course to be helpful in understanding the aging process (I am 70 years old) and I thought there was good information as to steps one could take to keep the brain healthy and the mind active.
Date published: 2020-04-18
Rated

5

out of

5
by
Meg G
from
Owner's manual for :
We bought this after watching lecture #1 at a friend's house. Both my husband and I found all 12 lectures on very engrossing and educational. It has broadened our outlook on the aging process and given us cause for optimism as we live out our ninth decades !
Date published: 2020-04-10
Rated

5

out of

5
by
ad2000
from
My Brain Approves
This course was purchased primarily to better understand what my brain is currently undergoing. Due to various life experiences, personal studies, and formal courses on the brain and memory, the course was very enjoyable and illuminating. Professor Polk proceeded in a well defined manner, stayed true to the outlined format, and gave excellent supporting documentation to buttress the conclusions he has presented. His presentation is solid, his knowledge base demonstrable, pleasantly orated, and easy to listen to. He provides plenty of resource material to enable a deeper study into specific brain study areas, if further information is desired. One area in which the presentation could be improved: his resource attributions were overly detailed with an excess of details. On the whole a very fine course, well worth my time and money.
Date published: 2020-03-27
Rated

5

out of

5
by
Ruth25
from
perfect title
I earned many new things about my aging brain. Very interresting course. I especially liked the lecturer. Dr. Polk, because he introduced the matereal for the lecture and reviewedd previous information. Good teacher.
Date published: 2020-03-03
Rated

4

out of

5
by
Mr Charles
from
Simple yet complex explanations
I am watching this with my Mom. We have really enjoyed the course (so far) It covers many questions we have had in the past but were to afraid to ask. Now that we understand. Many of the things we both do concerning the "aging brain" capture the "ah hah" moment and makes us smile as well as depressed in some cases. It is a fabulous learning experience I would recommend it for all ages!
Date published: 2020-02-16
Rated

4

out of

5
by
Thegeneral6
from
Informative
Took the course and learned much. I disagree with some of nutritional facts, but overall very informative.
Date published: 2020-02-08
Rated

5

out of

5
by
Another Life Learner
from
A must see for children with aging parents.
First course through "The Great Courses" - i will definitely be taking more.
Date published: 2020-02-07
Rated

5

out of

5
by
Cpmia
from
Enjoying
I've had these for around 3 weeks now and am enjoying the lectures, very informative and easy to understand
Date published: 2020-01-31
Rated

5

out of

5
by
birdster
from
Great science!
As a physician with an interest in epidemiology, I was blown away. His respect for quality studies is refreshing as were his comments on their limitations. His video illustrations were amusing and effective. Content was carefully selected to to hit the high points of recent work.I have enjoyed many of your courses, but this stands apart for its high quality.
Date published: 2020-01-31
Rated

5

out of

5
by
Curley
from
Interesting and helpful!
I'm enjoying the course and learning lots of new things. We bought the DVD version and I like being able to watch it on our TV versus a phone or tablet ~ it's so much bigger. Another advantage to buying the DVD is the workbook, which is a great way to review.
Date published: 2020-01-27
Rated

5

out of

5
by
sailorjames
from
Excellent scintific course
I have not yet completed this course but I find it very clear and thorough. I am taking it through very slowly and carefully and consequently I am enjoying it. Given my present age (90) I am discovering many helpful parts to it. I will appreciate this course I think and also enjoy it.
Date published: 2020-01-19
Rated

5

out of

5
by
Flowergirl
from
Great overview of the Aging Brain.
I bought this to become more aware of & understand the changes in my brain. It has been very helpful!
Date published: 2019-12-21
Rated

5

out of

5
by
MrMundial
from
If Your are Worried about Aging, Watch this Course
This course is both informative and entertaining (kudos to the Great Courses for the occasional visual effects such as the giant rat. That certainly grabbed my attention and left me laughing). The course gives a broad overview of how we both decline and improve with age, what can go wrong, what we can do to slow the decline and minimize the dangers, and where research into aging is going. Recommended!
Date published: 2019-11-23
Rated

5

out of

5
by
SOLODOC
from
Very accurate and up to date
I've done presentations to the Alzheimer's Association, and Dr. Polk has accurately summarized and referenced the latest developments in understanding what happens as we age. I was pleased that he was able to shed a balanced light on many of the current fads. A very worthwhile course.
Date published: 2019-09-15
Rated

5

out of

5
by
Dennis1942
from
Great Explanation: Normal aging vs Diseased aging
Alleviated concern that forgetfulness was a sign of a diseased brain. Improved understanding of how normal aging affects you and provides information of life style actions which will reduce aging affects.
Date published: 2019-08-24
Rated

5

out of

5
by
Jeffrey47
from
Everyone with a Brain Needs This
Excellent. Highly relevant! Research based. Great lecturer.
Date published: 2019-08-20
Rated

5

out of

5
by
szuhlk
from
Informative
I liked this course. I learned some new things although in the end it's still diet and exercise that's the best preventative which is what we all can pretty much guess. It's good to know that their is interesting research going on.
Date published: 2019-08-10
Rated

4

out of

5
by
Geoperky
from
What? Suduko doesn't help?
Dr Polk presents, here, a series of twelve lectures that serve as a survey course about the effects of aging inasmuch as the brain is concerned. His lecture style is clear, with a pleasing cadence and voice with occasional humor (I particularly like the incident about writing a piece about nutrition while having a pastry in what I gather was a Starbucks). I stress that these lectures are a survey course since other reviewers voiced disappointment in there not being more detail...the ten page bibliography in the guidebook gives the interested student plenty (bunches?) of opportunities to follow-up on any points introduced in the lecture. It is not surprising that the best defense against mental deterioration, aka aging brain, is good nutrition, regular exercise and minimizing stress. For my part, I try not to worry about my diet while I'm out on my 5 mile walk, listening to lectures... As my title suggests, I was somewhat disappointed that completing puzzles (Sudoku, crossword and jumble-like daily newspaper offerings) do not help sustain or improve mental acuity....I've been fooling myself for all those years....arrrgggg. I will continue to work at those, however, since it has become part of my routine...and one must not disrupt one's routine (is that yet another symptom of an aging brain?) Dr Polk has done a great job...I recommend the audio version, with a follow-up reading of the guidebook (the videos allow too much sedentary time). And, of course, watch for sales and those half-off coupons.
Date published: 2019-08-08
1: The Aging Mind: What Changes?
Aging affects us all, and it's important to know how our cognitive functions change over our lives. The course opens with an examination of how fluid processing skills-such as episodic and working memory-tend to decline over time, whereas crystallized intelligence (how-to skills and accumulated knowledge) remains stable or even improves.
2: Why Don't We Live Forever?
Take a look at how our genes influence the aging process. Professor Polk explores several theories for why we age and eventually die, then delves into the genetic mechanisms involved in aging. Find out how replication damages cells and why there is a limit to the number of healthy replications our cells can make.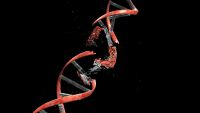 3: Is Aging a Disease?
Scientists debate whether aging is actually a disease, but the effects of aging indisputably resemble the symptoms of a disease. Here, examine three major mechanisms behind these effects: energy consumption, free radicals, and damage to our DNA. Then consider whether there could be a way to "cure" these effects.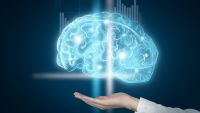 4: Aging and Brain Structure
See how the cognitive changes of aging relate to the biological changes discussed in the previous lectures. It turns out that regions of the brain associated with processing speed, executive function, and episodic memory are more susceptible to aging, which may explain why these cognitive functions are particularly susceptible to decline. Tour the anatomy of the brain and see age-related differenc...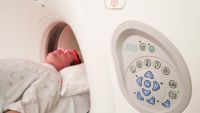 5: Aging and Brain Function
Turn from the brain's structure to its activity. After reviewing how we study brain function via fMRI, Professor Polk shows you how brain activity changes as we age-and how these changes impact our memory, our ability to multitask, and more. Then, learn some good news about how the brain compensates for these changes.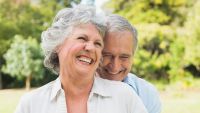 6: Emotional Aging
Many studies agree that people older than 65 typically experience a greater sense of emotional well-being than younger people. See what scientific research shows about our evolving emotional landscape, and why older people tend to be happier than the young. Depression can still be a problem for older adults, though-consider the most common causes, discover how symptoms may differ from those of you...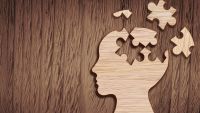 7: Strategies for an Aging Memory
How does memory work? Can aspects of it be improved? This eye-opening lecture offers a test of two different strategies for memorization: sheer repetition on the one hand, and visual-spatial storytelling on the other. Once you understand how memory works, you'll investigate four key principles that you can apply to improve your own memory.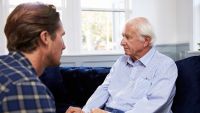 8: Dementia and Alzheimer's Disease
Find out what medical scientists mean by "dementia," which results from disease and is not a normal part of healthy aging. The most prominent disease that causes dementia is Alzheimer's, so Professor Polk walks you through its history, symptoms, and palliative treatments, as well as the current state of Alzheimer's research.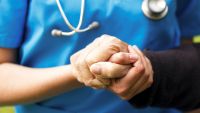 9: Parkinson's Disease and Stroke
Continue your study of age-related brain diseases with an investigation of Parkinson's disease and stroke. What are they? How do they affect a person's behavior? And can they be treated? Examinations of these questions and more take you through neurochemistry, stem cell research, and strategies you can use to reduce your risk.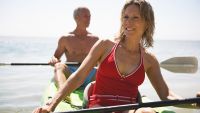 10: Aging Well: Staying Active
Get ready for good news to help stave off mental decline! Here, you'll analyze the effects of physical, social, and mental activity on the aging brain. Ample evidence from communities with longer-than-average lifespans shows that getting plenty of exercise and maintaining a vibrant social life can help keep the mind sharp and the spirit young.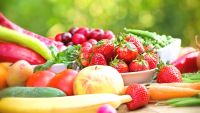 11: Aging Well: Diet and Stress
Shift your attention from the effects of physical and social activity to the impact of diet and stress. Explore the benefits of eating a diet rich in fruits, vegetables, and omega-3 fatty acids and low in processed foods-like the Mediterranean, DASH, and MIND diets. Then, delve into the physiological effects of stress, trace the damage it creates throughout the body, and learn how to reduce stress...
12: The Science of Immortality
Is it possible to live forever? Would we even want to? Conclude the course with a look at cutting-edge research involving gene therapy and stem cells that may help us mitigate or even "cure" the effects of aging. The science is still emerging, but the possibilities are fascinating.
Thad Polk
Addiction is a modern-day epidemic...If we ever hope to stem the tide, it is imperative that we develop a better understanding of what addiction is and how it works at a neural level.
ALMA MATER
Carnegie Mellon University
INSTITUTION
University of Michigan
About Thad Polk
Professor Thad A. Polk is an Arthur F. Thurnau Professor in the Department of Psychology and the Department of Electrical Engineering and Computer Science at the University of Michigan. He received a B.A. in Mathematics from the University of Virginia and an interdisciplinary Ph.D. in Computer Science and Psychology from Carnegie Mellon University. He also received postdoctoral training in cognitive neuroscience at the University of Pennsylvania.
Professor Polk's research combines functional imaging of the human brain with computational modeling and behavioral methods to investigate the neural architecture underlying cognition. Some of his major projects have investigated differences in the brains of smokers who quit compared with those who do not, changes in the brain as we age, and contributions of nature versus nurture to neural organization. Professor Polk regularly collaborates with scientists at the University of Texas at Dallas and at the Max Planck Institute for Human Development in Berlin, where he is a frequent visiting scientist.
Professor Polk regularly teaches on topics ranging from the human mind and brain, to cognitive psychology, to computational modeling of cognition. His teaching at the University of Michigan has been recognized by numerous awards, and he was named to The Princeton Review's list of the Best 300 Professors in the United States.