Rated

5

out of

5
by
Greini1
from
great course
I greatly enjoyed this course. It broadened my understanding of spices
Date published: 2020-05-25
Rated

3

out of

5
by
Marshib
from
Exotic spices
I would have appreciated a course in how to use which spice with which food familiar to Americans. Not so interested in exotic spices I will not use and hard to buy.
Date published: 2020-04-21
Rated

4

out of

5
by
Rnixi
from
misleading title
The chef, the recipes, instruction, and the explanation of the spices used was very informative. However, by the title, I was looking for more definitive discription of more spices, how they are used with a variety of foods. These lessons were too restricted. I do not feel that I learned how to apply, mix, incorporate the many spices the chef used into other recipes. There were many great cooking tips, the recipes were excellent, but not what I was expecting. Need to change the title.
Date published: 2020-03-26
Rated

5

out of

5
by
Paka 2
from
spices
This is the fourth course I've purchased and have enjoyed all of them. The descriptions are not over exaggerated and the content is as described.
Date published: 2019-09-02
Rated

5

out of

5
by
JackieS72
from
Good info
I'm an experienced cooked and still learned many new things.
Date published: 2019-04-02
Rated

5

out of

5
by
K8TP
from
Awesome!
Other reviews have said that it's just a bunch of recipes and that it does not include much about techniques for using spices. I definitely disagree. Each episode showcased a variety of herbs and spices (including origins, flavour profiles, and traditional uses). Chef Briwa also demonstrated different techniques to use when cooking with them! Examples are grinding, toasting, smoking, marinating, creating flavoured oils/liquids, combining to make different spice mixes, etc. I think the point is to take the technique and feel more confident using it in other recipes. I almost didn't try the series based on those other reviews, but I'm so glad I did (it was also on sale, which helped). I hope this helps someone else decide to try it.
Date published: 2019-03-21
Rated

2

out of

5
by
Bro9
from
I'm a down-home cook, not a world traveler.
Although Chef Briwa is an amazing chef, I cook simply and from scratch. The ingredients he reviews are either too expensive or hard to find. I was hoping for a lesson in using American spices in different ways, not travel around the world.
Date published: 2019-03-15
Rated

5

out of

5
by
CentralOregoncg
from
Fresh new way to look at spices
It's a recent arrival and I haven't watched the dvd yet but the book that came with the set is worth the price!! Diverse cuisines, already seeing new spices that I haven't used to date and new ways to use them. I'm looking forward to watching the class.
Date published: 2019-03-12
Rated

5

out of

5
by
dbpedersen
from
Educational flavor
A wonderful journey through a spectrum of flavors that I purchased to share with my culinary students and introduce them to Chef Bill Briwa. Bill is an extraordinaily gifted cook and educator and I can't thank CIA enough for producing and publishing his works as a legacy of his creativity and devotion to sharing his love for degustation and detail.
Date published: 2018-10-09
Rated

5

out of

5
by
Cheryl101
from
Spices are the way to go
Chef Briwa has provided The Great Courses with many good cooking courses. His presentation style is pleasant and easy to follow. My complaint usually is that there are only 6 lessons included! The same goes here. One area I wish he had included is with Thai cooking since that is one of my all time favorite cuisines. Having said that, this course is very informative, includes not just what spices to use for different cuisines, but how to get that flavoring into the food. Sure, some of these spices are harder to find if you only have a small neighborhood grocery store, but if you live in a larger metropolitan area, these ethnic stores are becoming more common. I have even noticed some of the larger grocery store chains carrying more exotic spices. Then there are always spice stores online, which often includes quite a bit of information about spices and recipes.
Date published: 2018-09-12
Rated

2

out of

5
by
JimG42
from
No secrets of spices
Interesting recipes but little commentary on what spices to use in general or specific terms. I expected commentary of uses of spices not a small number of recipes using spices without real commentary of what each brings to the recipe or better yet when to use each and what the contribute to cooking.
Date published: 2018-07-20
Rated

3

out of

5
by
Zathrus
from
not basic enough
I am not sure if this negative review involves me or the course. Perhaps the problem is with the Course title. The title should be "the chef takes a tour of the wild side of spices from foreign lands". Considering the other similar courses, I was expecting a course on spices I might use without having fallen through the rabbit hole ending up in China. For the advanced student this course is fine but what about the rest of us who want to know the secrets of the more mundane like garlic, onion, parsley, cilantro etc. I could cook a lifetime of French, Italian, and other main stream cuisines without reference to this course. If there is a course on basic cooking methods and even outdoor grilling (both of which are excellent) how about a course on basic spices. I'm sure the Chef would do a wonderful job of giving us his secrets, Unfortunately this course was like signing up for basic chemistry and winding up in advanced physics.
Date published: 2018-02-25
Rated

5

out of

5
by
Esteromama
from
I bought this course a few weeks ago and enjoy it very much, although I am still in the middle of it. The material is excellent for cooks like I am, especially now that I will cook mostly for one, but still want experiments and flavor
Date published: 2018-02-21
Rated

4

out of

5
by
xelares
from
Great Features
Enjoyed learning about the delicious spicy dishes.
Date published: 2018-01-14
Rated

5

out of

5
by
Lindarinny
from
Spicy
I have been cooking forever, even had some professional training, and this course is really helpful. you get a real appreciation of the various flavor profiles so you can experiment and become expert in creating your own dishes. Not an easy thing to teach! Chef Briwa is crystal clear without oversimplifying or patronizing. I also enjoyed his Lost Art of Cooking course, looking forward to more!
Date published: 2017-10-14
Rated

2

out of

5
by
manymoon
from
misleading
Had little to do with individual spices overall. Dealt more with a broth of rich flavor enhancers from a number of regional areas in the world
Date published: 2017-09-12
Rated

1

out of

5
by
Flyover county boy
from
read my review and save your time and money
Another waste of my time and money. I thought they would teach what the different spices etc are and where and how you can use them in your everyday meals. Nope you get this watch the most boring presenter with boring background music make some fancy high end restaurant meal with ingredients you'll never find in your local store.
Date published: 2017-07-27
Rated

5

out of

5
by
Armagh
from
Excellent
Chef Bill Briwa is to the culinary selections of the Great Courses what Kenneth Harl is to the history collection. There is no higher praise.
Date published: 2017-05-22
Rated

5

out of

5
by
SZQeke
from
Essential Secrets of Spices in Cooking
I started buying this series a couple of months ago, and I absolutely love it.
Date published: 2017-04-29
Rated

4

out of

5
by
CarolM
from
Everyday Meals
This was a helpful guide to using Spices that will serve me for years to come.
Date published: 2017-03-28
Rated

1

out of

5
by
Mr Bob M
from
Not very informative
I am a sometimes cook who cooks when the spirit moves. I cook mostly basic dishes and have been very interested for a very long time in herbs and spices and the really great improvements in flavor that they can add to almost any ordinary meal. I take great pride and appreciation in knowing that I have made a great meal. I have been searching, off and on, for an excellent source to explain, in some discernable and understandable detail, how each herb or spice adds flavor to a meal. Too often the descriptive terms used in most explanations of taste have very little meaning e.g. sweet (how sweet, like what?), sour (how sour, like what?), woody (like what?), earthy (like what?). The unfulfilled promises of this course include "whether oregano, chiles, coriander, cinnamon, thyme, spices add incredible dimensions to what would otherwise be ordinary meals"; "reveals the essentials of incorporating a variety of spices from around the world into your everyday meals"; "providing you with ways to use spices in soups and salads, with meat and fish; these lessons are rich with insights that are sure to take your cooking to the next delicious level." The promises were far from being met. Several recipes which employ many exotic spices were provided but there was no comprehensive description of each spice, what it tastes like, where/when/or often how to use it, nor any substantive explanation as to what each spice contributed to the taste of each dish. There were some detailed directions, particularly with respect to the use of many exotic seeds, as to how to prepare/cook them prior to using them in a recipe. There was a fairly good and extensive description of various chiles – how hot/spicy each is and how to recognize and prepare them for use in various dishes. Although the course title refers solely to spices, the course contents addresses, in a limited way, some herbs as well – a really good thing but way too limited. It would be most helpful to have been given directions as to the best way(s) to test taste individual herbs and spices, to determine how much and what flavor each provides but also to determine whether each has lost its taste/freshness and should be discarded. However, there was very little useful information, as mentioned above, on the most common spices, only on various very exotic ones from India, China, Morocco, Tunisia, Egypt, Turkey, et al. I would not recommend this course to anyone other than someone who wants to learn how to prepare the specific and very limited number of recipes demonstrated in this course.
Date published: 2017-02-18
Rated

3

out of

5
by
Rall
from
Some interestig tid bits but 3-stars only
I have two of the 'Everyday Gourmet' courses and found them much better. Bill Briwa is excellent. An advantage of these course is that you can see exactly how things are being done, what the dishes should look like when you are done, and rewind any time you want. I bought this course even though the ratings were relatively low. Unfortunately I have to agree with the lower ratings. What would be better, if possible, is a discussion of what spices pair best with various foods. And something about what spices pair best with each other and how the spices react with each other.
Date published: 2017-02-18
Rated

5

out of

5
by
Umialik
from
The Everyday Gourmet: Essential Secrets of Spices
Excellent presentation and presenter. Greatly expanded my knowledge of using and combining spices. Am looking forward to incorporating into my recipes.
Date published: 2016-12-08
Rated

3

out of

5
by
wicker
from
Mediterranean?!!!
Mediteranean treatment basically left out Greek and Italian and Spanish. Most of that content was eastern Med and N. Africa!
Date published: 2016-12-05
Rated

3

out of

5
by
Kelley1
from
Not enough discussion on spices
Too little time spent on details of spices, where they come from, how their use got started, and why they were important to various cultures. Too much time spent on cooking. I do not need to see vegetable being sweated or sauces being thinned by stock.
Date published: 2016-11-14
Rated

5

out of

5
by
JayGreene
from
Hit the Ground Running wirth Cooking with Spices
Essentially, Bill Briwa teaches you about the different spices from different countries by cooking dishes from those different countries. You learn techniques of cooking with spices and what you can expect from traditional spice mixes as you 'cook along' with Bill. The course requires that you focus in on what is said and what the cook is busy doing - you need to concentrate to take it all in. I followed along in the book by referring to the book occasionally as the video was paused for my reflection and referencing. I also stopped the video occasionally to ' Google ' various cooking terms as we went along. I think this will be a great addition to my library.
Date published: 2016-08-11
Rated

5

out of

5
by
jtpage10
from
Fast-Paced, Excellent Series of Cooking Classes
The instructor found the right balance among moving the course forward at good pace, keeping the student engaged, presentation of elements that build on each other, making the material accessible and showing, unobtrusively, his own mastery.
Date published: 2016-07-06
Rated

4

out of

5
by
DirtyKnuckles
from
Where have all the Frenchmen gone?
How is it possible to have a course on spices in cooking and not include what the French do with the same spices? It's like a course on BBQ and leaving out the Deep South's contribution. That said, the course has removed the mystery in using spices for cooking other than BBQ. For one who's sole expertise is cooking low and slow I am looking forward to my adventure in spices!
Date published: 2016-06-30
Rated

5

out of

5
by
ronmarvin
from
I have bought several courses over the years. It is a fantastic way to gain knowledge in a variety of interests. Courses make great gifts that are always appreciated.
Date published: 2016-06-12
Rated

5

out of

5
by
Brenb
from
Spices I never Knew
This course was really informative about different and unfamiliar spices. I can't wait to get some of these and give the recipes a try.
Date published: 2016-06-02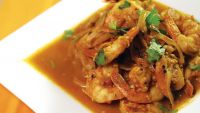 1: India-Heart of the Spice World
Journey to India, which produces 50 percent of the spices consumed around the globe, and learn how to work with cumin, coriander, paprika, masalas, and other unique tastes from this cuisine of spice. Recipes include basmati rice with cardamom and cloves, chili tamarind shrimp, and a sweet chai tea.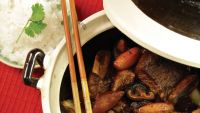 2: China-From Peppercorns to Tea
Learn how to tap into the essence of two distinct Chinese spices: Sichuan peppercorns and tea. As Chef Briwa shows you how to make noodles in Sichuan pepper oil, browned short ribs, tea-smoked quail, and more, you'll discover depths of flavor you won't find in the takeout food we're all familiar with.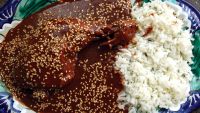 3: Mexico-Chiles for Every Palate
First, explore the differences between common chiles such as jalapenos, guajillos, and poblanos-and how each can add a unique (and spicy) twist to Mexican dishes. Then, follow the step-by-step process of making the perfect mole that incorporates roasted chiles and spices ranging from Mexican oregano to chocolate.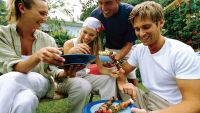 4: Mediterranean Spices-Exotic Blends
Find out why spices help make Mediterranean cuisine so rich and exciting. Some of the many diverse spices you'll learn about here: ras el hanout, a complex spice mix from Morocco; charmoula, a thick vinaigrette from North Africa; za'atar, the Egyptian blend of thyme, sesame, and sumac; and even preserved lemons.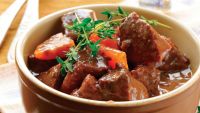 5: Treasured Spices in Northern Europe
Travel now to northern Europe, where you'll get a tasty introduction to some of the many commonplace and exotic spices from Hungary, Spain, and other European countries. Hungarian paprika, Spanish pimenton, caraway, juniper-these and other ingredients, you'll learn, are the key to unforgettable dishes ranging from goulash to mulled wine.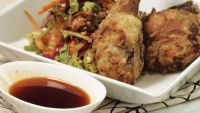 6: New American Cuisine-The Global Kitchen
Embrace everything you've learned about cooking with spices by taking a classic American dish-fried chicken-and using spices to give it unique cultural twists. You'll see how a mastery of spices is the key to creating Indian, Latin American, Chinese, and Mediterranean chicken dishes, each with its own captivating flavors and aromas.
Bill Briwa
Don't waste any time wishing you were a better taster. Put your effort into becoming a better taster through focused attention and curiosity every time you prepare, season, and eat food. This skill set is really foundational.
ALMA MATER
The Culinary Institute of America
INSTITUTION
The Culinary Institute of America
About Bill Briwa
A popular chef-instructor at the Culinary Institute of America (CIA), Bill Briwa has worked in the hospitality business as a professional chef and culinary instructor for experts and laypeople around the world for more than 30 years. He was the resident chef for The Hess Collection Winery in the Napa Valley, California; the executive chef for The Wine Spectator Restaurant at the CIA at Greystone; and an officer on the board of the St. Helena Farmers' Market. Over the past 15 years, Chef Briwa has devoted himself full time to teaching audiences around the world about cooking, flavor dynamics, gastronomy, and food and wine pairing. As a member of the Industry Services Group at the CIA, he works closely with a range of corporate clients to help them realize their culinary goals. Chef Briwa has been a speaker, presenter, and judge at numerous professional conferences, gatherings, and competitions in the culinary world, including the annual International Association of Culinary Professionals Conference and the National Restaurant Association Show in Chicago, Illinois. His writing on food and wine has been featured in industry journals and publications, including Fine Cooking, Mise en Place, and Practical Winery &Vineyard Journal.
Chef Briwa participated in The Great Courses Professor Chat series. Read the chat to learn more about cooking