The Everyday Gourmet: Making Healthy Food Taste Great
Taught By Multiple Professors
Rated

5

out of

5
by
PeartreeFinch
from
Tasty Meets Healthy
About a year ago I got an Instant Pot pressure cooker and have been learning to cook with healthier whole grains. That part has been easy. I'm working on changing from a traditional American Mid-west diet to a healthier (and less expensive) "Buddha" bowl diet. One problem – taste. Can't seem to get the hang of making the grain dishes palatable. Cookbooks have recipes that are complicated, time consuming, and too many "special" ingredients. This course sounded like exactly what I needed and it was. Connie discusses the knowledge side of healthy cooking and Bill demonstrates. He shows easy, fast and tasty ways to make healthy dishes. (Not just whole grains.) He shows how to use leftovers ("repurpose"). The cooking is so easy you don't need a recipe, although the course comes with a nice hardcover 72 page book. As I'm more the type to cook without a recipe, his guidelines fit my cooking style perfectly. I have learned great ideas to apply to my current dishes.
Date published: 2019-03-16
Rated

3

out of

5
by
NY foodie
from
Gets better as you get into it
This course begins with some of the worst slow paced, teleprompter reading footage I have ever seen. I almost turned it off. The first episode's worst, better, best segment is borderline insulting to the viewer. Let's make the assumption that you have fairly sophisticated viewers that are culinary savvy and into nutrition (who else would watch it?). While watching I literally said out loud "you have got to be kidding!" However, once Chef Bill gets rolling it eventually picks up and has good substance. The first class desperately needs to be re-edited.
Date published: 2018-12-26
Rated

2

out of

5
by
LynnW
from
This in only part way to being healthy.
The recipes shown need to be redone with low or no salt. The amount of salt used could not be considered healthy even before I developed high blood pressure and therefore the course was of little value after I was diagnosed. I bought it thinking it would help me have tasty and healthy meals without so much salt.
Date published: 2018-11-02
Rated

5

out of

5
by
Paul Klein
from
You Can't Go Wrong with Chef Briwa
Chef Bill Briwa is a national treasure. He is easily one of the most engaging, well-spoken, friendly, and organized chef instructors I've come across. This course specifically incorporates the Sonoma Diet and its food portioning ideas. Each lecture features Connie Guttersen (the author of The Sonoma Diet) discussing some of the science behind healthy foods and then we get Chef Briwa making several dishes incorporating what she just discussed. There's something like 25 different dishes (plus a few seasoning ideas and beverages) in this course, and most them do seem very simple to shop for and prepare. Many of the dishes incorporate whole grains and probably half of them are entirely vegetarian-friendly. Because of this (and the fact there's only 6 lectures) there might not be the huge variety of different dishes you'd expect, but that's really a minor criticism. Also, there is no discussion of sodium and its potential health effects (and Chef Briwa definitely uses salt in these dishes liberally). I might have given this course 4 stars but Chef Briwa alone makes this a 5-star course.
Date published: 2018-07-24
Rated

5

out of

5
by
Marmot 1971
from
Great Ideas for Making Healthy Food Taste Great
Just started the course and I am already trying some of the great suggestions for adding healthy choices to my personal menu items and they all taste wonderful. So glad I bought this course!
Date published: 2018-04-08
Rated

5

out of

5
by
Tiger
from
fast, fun, tasty
Only six lectures, so maybe it ain't a classic Bill Briwa course, but I loved it like the others I have in my collection. I still learned a lot as I tried out some of the dishes. They're generally easy and accessible. Thumbs up for the Good, Better, Best organization. Chef Bill shares camera time with Connie Guttersen. She focuses on nutrition while Bill does the cooking. I really liked this arrangement a lot. Lectures were over in the blink of an eye. The hardcover, color Guidebook is a keeper. These cooking classes inspire me to do my best to eat better, and it's much easier when you're invested in the shopping and cooking process.
Date published: 2018-02-09
Rated

5

out of

5
by
KinkyReggae
from
Good cooking choices
My wife & I just finished watching this & found it very informative. It teaches healthy cooking choices to substitute for old methods. We have been cooking very healthy because of the other courses we have taken with Bill Briewa, but this gave us more menu ideas.
Date published: 2017-11-06
Rated

3

out of

5
by
Eat2Live
from
Making Healthy Food Taste Great
Most of the information in the video is basic. I did learn a few things and enjoyed the course overall. I would like to see the recipes given in detail and provided before hand so a student could "cook" alone side the chef and while watching the video.
Date published: 2017-06-27
Rated

5

out of

5
by
WagonBoss
from
Great Features
I teach Culinary Arts, and always looking for ways to pass on to students anything that might help them. Helping them, is helping me first, it's a great teaching tool!!!
Date published: 2017-06-11
Rated

1

out of

5
by
Armchair Participant
from
Not As Good As the other Everyday Gourmet courses
I like Bill Briwa's recipes and discussion, but the nutritionist presenter was boring and didn't say anything you haven't heard or read in a million other places already. Having to skip past her useless sections to get to Briwa's part was a pain and a waste. Get the courses that are presented by Chef Briwa alone and don't bother with this one.
Date published: 2017-05-30
Rated

4

out of

5
by
Chef b
from
Love instructor, great course
I love Chef Bill. He gives you a good lesson. Excellent skills. Really good sound and picture on the DVD.
Date published: 2017-03-24
Rated

4

out of

5
by
Ark1836
from
Useful Course
I have watched several of the cooking classes offered by the Great Courses. All are very good. The two professors tag-team with one explaining nutrition issues and the other demonstrating the cooking techniques. I preferred the demonstrations of the cooking techniques over the explanations, though both were interesting. This is a good course for anyone who likes cooking and who is looking for ways to make meals a little healthier.
Date published: 2017-02-28
Rated

5

out of

5
by
RickQ
from
A good introduction to healthy eating
I like the balance of nutritional information and cooking instructions. I am trying to eat healthier as I get older and this provided a lot of valuable information. I enjoyed watching the course with my spouse.
Date published: 2016-11-23
Rated

5

out of

5
by
RobbyPinn
from
Much nicer choice of foods here
In this series he finally he prepares the kind of food I like to eat!
Date published: 2016-10-23
Rated

3

out of

5
by
xelares
from
Not Really for Singles
It looks so easy when all the ingredients are on hand and laid out ready for cooking. I'm single and am not a cook (much less a Chef.) I buy fresh fruits and vegetables, but even in the small quantities that I get i just don't eat them fast enough before they spoil. I also live in a rural area where it is a half hour journey to town. I cannot just walk down the street to buy fresh items on a daily basis. This course was informative, but I would like to see one that has someone like me in mind; someone who tends to rely on canned and frozen goods and even frozen dinners. I spread out my consumption of frozen prepared meals by grilling an occasional porterhouse steak with baked potato and a frozen vege, sauerkraut and polish sausage, canned chili with pork or sausage, chicken breast cooked in Campbell's mushroom soup. I also eat out or get take-out (I love sushi and Subway sandwiches are also great.) (Note: I am not a fan of white chicken or turkey meat. It too easily ends up being dry as a sandy beach. I also have to wonder why so many chefs prepare chicken breast meals; are there no quick recipes incorporating the dark meat of foul?) I also prepare spaghetti sauce and store the extra in my freezer. I do the same with homemade pinto bean soup and chili with beans. Again, I am single and cooking for one is not a pleasant chore for me. it is much easier to open a can or box and prepare the contents or heat previously cooked food in a microwave. I suspect that a course with a cook and nutritionist showing how people like me can make healthful meals would be very popular. I would also note that cooking for two can be just as bad as cooking for one because stores and food producers are not geared for singles and couples (it isn't profitable.) The exception, of course, is the ready availability of frozen TV dinners and pot pies. But they are not always that tasty and some processing is involved with most which does not make them all that healthful.
Date published: 2016-09-23
Rated

5

out of

5
by
Morris1954
from
Most usefull cooking course I have ever seen
This course makes you aware of the many healthful food options out there and how to prepare them. Between chef Briwa and Connie Guttersen's (RD) information they demystify the lack of knowledge about food that is good for you as opposed to good tasting, non healthy foods. Grains taste great, if you know how to cook them! I only wish they made a course for Celiac (the cooking methods are completely different and it takes years to figure them out. Great course, keep up the good work.
Date published: 2016-09-12
Rated

4

out of

5
by
Reilly
from
Great Way to Eat
Chef-Instructor Bill Briwa is awesome! I have two other courses with him and will buy ALL of the courses he teaches. I wanted to eat healthier and this course was able to help me obtain that goal. I have cooked three meals and enjoyed each of them. Nutrition instructor Connie Guttersen explained well why certain foods are better choices. Only wish it was more than just six lessons but a great way to begin eating for the health of it!
Date published: 2016-09-07
Rated

4

out of

5
by
Bruce Belcher
from
Useful Course
Bill Briwa is one of the best Great Courses instructors. He presents great information in a down to earth and easy to understand manner. Connie Guttersen is also a good instructor. It is difficult to present nutritional information because medical and other researchers have made so many serious mistakes in nutritional research over the last 50 years. Guttersen was able to navigate through these issues, and present reasonably good advice on nutrition.
Date published: 2016-08-20
Rated

4

out of

5
by
Brenb
from
Good information, good ideas for future meals, many seeds planted (no pun intended) for a better diet.
Date published: 2016-06-02
Rated

3

out of

5
by
PBK63
from
Far too complicated prep and ingredients
First, I liked very much the longer first course, "The Everyday Gourmet: Rediscovering the Lost Art of Cooking," and the tips and suggestions throughout were terrific. So I approached this course thinking that I would learn some simple techniques and recipes that would make for healthy eating. Sadly, while there are a number of useful ideas and suggestions for the most part the recipes use far too many ingredients that I (and I suspect most of you) would not have on hand. And even with the suggestion of making and storing for future use the time involved for most people I am afraid is just far too long. The presentation is well done and I am sure that for a chef in a health spa or restaurant wanting to offer healthy food this course would be very helpful. But for the average person or family at home while I might incorporate some of the ideas most of the course was just too complicated in terms of ingredients and the preparation far too time consuming.
Date published: 2016-05-16
Rated

4

out of

5
by
Renreader
from
Bring on more of it!
I love Chef Briwa! Watched another series of his, which prompted me to buy this one. Only two complaints kept me from giving this five stars: (1) The course was quite good, but too short. Not enough time spent on: planning menus, ways to use flavorful healthful oils (more recipes!), explaining the importance of some nutritional information (some jargon could be explained), different low-fat cooking methods, use of wine and herbs in cooking, to name a few. I'd like to see this course have 24 lectures like some of the other cooking lectures. (2) Please, use the terms "healthy" and "healthful" properly. Every time I hear "healthy" used where "healthful" is appropriate, it's like fingernails on a blackboard for me. Thanks for a good course.
Date published: 2016-02-20
Rated

1

out of

5
by
DoctorrBob
from
If I only knew
I have viewed over 35 of the Great Courses courses. This is the worst. If I knew what it was I would not have purchased it. 1. The content includes many, many undocumented and unsubstantiated claims about the supposed preventative and curative values of this stuff and that stuff. 2. Given the continuing public and medical controversy about overuse of salt, two things stand out in this course: the professor never mentioned this controversy; the chef used liberal amounts of salt in his cooking. I expected better.
Date published: 2016-01-29
Rated

5

out of

5
by
JMOP
from
Great intro into cooking for healthier eating
Although brief at only 6 sessions, The Everyday Gourmet: Making Healthy Food Taste Great is a very comprhensive and useful introduction into the sometimes confusing subject of what defines "healthy" food or food that maximizes nutrition and benefits for the caloric intake. Chef Briwa does not disappoint and Prof. Gutterson provides some interesting data and descriptions of the foods, recent (as of the date of video) nutrition and health studies, and other tidbits that are helpful. Suggestions offered by Chef Briwa on possible methods and seasonings for foods like whole grains and various vegetables stimulate my own creative process. To my mind, this makes a course such as this well worth the value. In fact, this and other courses offered by Chef Briwa have changed the way our family selects and then prepares more nutritous foods. Interestingly, in part due to this course, paired with the offering on Meditteranean food, our household no longer shuns any use of fats and oils, but turns to good, high quality olive oil and other plant oils to the extent that I even use only very flavorful extra virgin olive oil on my morning toast. It is particularly helpful that Chef Briwa's approach is to make the foods the center of the discussion and not his personality -- as is so oftent he case on broadcast cooking shows featuring celebrity chefs. And Prof Gutterson is equally focused on the food and the message rather than her own status. In short, this is a terrific course that I have watched over and over, and from which I have learned a great deal, internalizing methods and approaches that have changed our cooking and lives for the better. In my opinion, you just can't find a commercially produced series that offers so great a return on investment.
Date published: 2016-01-22
Rated

5

out of

5
by
pabormom
from
was a gift for my son - will let you know how he likes it. Ease of purchase was wonderful!!!
Date published: 2016-01-21
Rated

5

out of

5
by
tben
from
Great Course from Great Courses
I loved this course. The instructors provided such useful information and were very personable. I really enjoyed watching the videos and trying the recipes myself.
Date published: 2015-06-09
Rated

5

out of

5
by
LCflash
from
Making Healthy Food Taste Great.
Healthy foods and how to prepare. Best purchase ever!
Date published: 2015-03-03
Rated

5

out of

5
by
0369Marine
from
Awesome
Bill and Connie did a great job of explaining simple dietary and culinary changes that I can do in my own home to make great tasting yet healthier meals.
Date published: 2015-02-06
Rated

5

out of

5
by
franniepat
from
A Great Quick Course!
I really enjoyed this course. You get info on nutritional value, grouping foods together to increase their antioxidant value, then see Chef Briwa put together plates using these foods. Both presenters have an easy to follow manner, and the cooking skills needed for these dishes are not too difficult. I feel I am a pretty good cook, so I could do these recipies without a printed copy, but the included course book is easy to follow. (I have the video download.) If you enjoy cooking healthily, you will enjoy this course!
Date published: 2015-01-30
Rated

5

out of

5
by
theduckpond
from
The Title Says It All!
Chef Briwa has transformed my healthy foods from bland into something that tastes great! I absolutely loved these lectures. I started out watching alone and soon my husband and daughter were watching each night with me! (Initially they watched because they were curious about what was going to show up on the dinner table the following night. After the first viewing they came back because they were enjoying the lectures as much as I was!) Chef Bill Briwa is an outstanding teacher with a fun sense of humor and comfortable educational style. He is completely clear and understandable. I loved the contrast between his instruction and Dr. Connie Gutterson's nutritional insights. The recipes were great and translated well into my actual cooking and the foods that my family eats. I loved the accompanying book. It contains the complete recipes plus some simple things like water to grain ratios which corrected some of the faults in my cooking. Dr. Gutterson's Sonoma Plate visual aid is a terrific reminder, and a simple method for determining what healthy eating ought to be. If you struggle with healthy eating, the picture of her visual aid plate is worth the price of the DVD! We try hard to eat healthy foods, but it seems difficult sometimes. The Sonoma Plate cut to the chase- it's absolutely uncomplicated and has become an easy standard in our home for what a well balanced meal looks like. Since watching this course, I have changed my cooking to be more a little more zippy, because I'm not afraid to add a few more oils and extra salt. For us, this course made a difference in whether we actually want to eat the healthy foods or not! This is one of my all time favorite courses and I will continue to order more, especially those that feature Chef Briwa. I highly recommend it!
Date published: 2015-01-15
Rated

5

out of

5
by
dctra1
from
Great Course
This was my third cooking DVD from The Great Courses and I again was not disappointed. This course also had Chef Briwa as the instructor and added Dr. Gutterson for information on nutrition. I enjoyed the shared lectures which showed principles of nutrition along with application to meals. It is a short course with only 6 lectures but priced appropriately. Chef Briwa is a very dynamic and informative lecturer and I have enjoyed immensely all 3 of his DVD's from The Great Courses.
Date published: 2015-01-03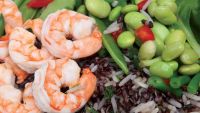 1: Good, Better, Best Strategies
Join Dr. Guttersen and Chef Briwa in the kitchen as they teach you just how easy and rewarding it is to think about, cook, and eat food from a healthier perspective. As Chef Briwa shows you surefire ways to transform an oatmeal breakfast, a salad lunch, and a fish dinner into more appealing and nutritious meals, Dr. Guttersen introduces you to the benefits of building your meals around the Sonoma ...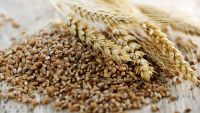 2: Nutritious and Satisfying Whole Grains
What is Mediterranean cooking? Start your exploration by learning to cook some of the small dishes that populate menus around the region. Watch as Chef Bill Briwa creates pinchos morunos, or skewered food in the style of the Moors; a brandade of salt cod, which is popular in many Mediterranean countries; and dolmas stuffed with rice.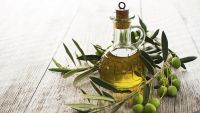 3: Adding Flavor with Healthy Oils
How can you make the best choices when it comes to carbohydrates? Find out in this session that introduces you to the range of tastes and health benefits you can get with complex carbohydrates and whole grains. Explore the benefits of farro (which tastes great when toasted), bulgur wheat (perfect for tabouli), and quinoa (which pairs well with fish). Along the way, get tips and tricks on how to co...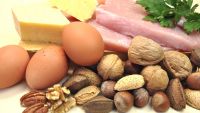 4: Protein-Understanding Your Choices
One powerful key to nutrition: a balance between lean animal protein and nutrient-rich plant protein. In this session, gain some powerful tips and strategies for incorporating this balance and maximizing the flavor of vegetables. Along the way, you'll learn how to make delicious dishes for almost any occasion, including a colorful stir-fry and a fresh and wonderfully textured barley salad....
5: Powerful Micronutrients-Cooking with Color
Get a fascinating introduction to some ordinary foods whose health benefits make them extraordinary. Packed with vitamins and minerals, these "superfoods" truly confirm the ancient connection between food and medicine. Chef Briwa demonstrates how to tap into the power of these foods by providing you with step-by-step recipes for cooking a simple pasta dish with broccoli rabe and several easy salad...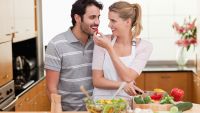 6: Making Healthy Cooking a Lifestyle
Tie together everything you've learned in the previous sessions and get lasting insights into the importance of nutritious cooking for a healthy and happy lifestyle. Both Dr. Guttersen and Chef Briwa offer you in-depth advice on how to organize your kitchen, stock your pantry, practice mindful eating, and plan healthier options for meals, snacks, and desserts....
Bill Briwa
Don't waste any time wishing you were a better taster. Put your effort into becoming a better taster through focused attention and curiosity every time you prepare, season, and eat food. This skill set is really foundational.
ALMA MATER
The Culinary Institute of America
INSTITUTION
The Culinary Institute of America
About Bill Briwa
A popular chef-instructor at the Culinary Institute of America (CIA), Bill Briwa has worked in the hospitality business as a professional chef and culinary instructor for experts and laypeople around the world for more than 30 years. He was the resident chef for The Hess Collection Winery in the Napa Valley, California; the executive chef for The Wine Spectator Restaurant at the CIA at Greystone; and an officer on the board of the St. Helena Farmers' Market. Over the past 15 years, Chef Briwa has devoted himself full time to teaching audiences around the world about cooking, flavor dynamics, gastronomy, and food and wine pairing. As a member of the Industry Services Group at the CIA, he works closely with a range of corporate clients to help them realize their culinary goals. Chef Briwa has been a speaker, presenter, and judge at numerous professional conferences, gatherings, and competitions in the culinary world, including the annual International Association of Culinary Professionals Conference and the National Restaurant Association Show in Chicago, Illinois. His writing on food and wine has been featured in industry journals and publications, including Fine Cooking, Mise en Place, and Practical Winery &Vineyard Journal.
Chef Briwa participated in The Great Courses Professor Chat series. Read the chat to learn more about cooking
Connie Guttersen
At the CIA, I've had the amazing opportunity to work with some of the most talented chefs in the world like Chef Bill Briwa and as a result, my own nutrition philosophy has changed for the better. I hope yours will too. Rather than looking at food and eating as a diet, I like to think of it more as a lifestyle, where meals are a celebration and I can encourage my own family to indulge in healthy and delicious foods. Words like healthy, indulgence and celebration typically don't together, but good food that is prepared well is actually a treat to the palate.
ALMA MATER
Texas Woman's University
INSTITUTION
The Culinary Institute of America
About Connie Guttersen
Dr. Connie Guttersen is a nutrition instructor at The Culinary Institute of America at Greystone. A registered dietitian and culinary professional, and a leading expert on the health benefits of diets inspired by international cuisines, she earned her Ph.D. in Nutritional Physiology from Texas Woman's University. Dr. Guttersen is the internationally renowned author of the New York Times best-selling books The Sonoma Diet and The Sonoma Diet Cookbook, which combine the latest nutrition science with a whole-health lifestyle approach that focuses on food to maintain and improve vitality and heart health. A frequently sought-after media personality, Dr. Guttersen has appeared on national broadcast programs such as The TODAY Show, The View, and Fox & Friends, and she has also written on healthy food combinations and the joy of flavorful foods for publications including The New York Times; USA Today; the Los Angeles Times; and O, The Oprah Magazine. Dr. Guttersen has also consulted with a range of corporations and Fortune 500 companies-including Kraft Foods, Nestle, and Panera Bread-on food trends and using world cuisines for culinary inspiration.