Rated

5

out of

5
by
storkeddie
from
Fascinating topic
Dr Tyson is the most dynamic instructor (and there are many great speakers) that I have encountered in The Great Courses.
Date published: 2018-12-14
Rated

5

out of

5
by
Future Astrophysicist
from
Imagine the Possibilities!
Dr. deGrasse-Tyson has an amazing capacity to take extremely complex subjects and distill them to their essence. He then outlines his thoughts in a straightforward, clear manner that reveals his thinking on the subject - and it's clear he has given these subjects a great deal of thought!
Date published: 2018-07-29
Rated

5

out of

5
by
Dougz
from
The Inexplicable Universe
The DVD is incredible. I wish I would have had a professor that was as gifted lecturer as Neil deGrasse Tyson.
Date published: 2018-04-25
Rated

5

out of

5
by
CarolMCT
from
Segments were broken down efficiently
This was great course, very happy I got this. The course is broken down into manageable segments that don't overwhelm the viewer making for easy break points.
Date published: 2018-04-19
Rated

5

out of

5
by
FAROSRick
from
The Inexplicable Universe: Unsolved Mysteries
I just purchase the course in a 4 course package. Neil degrade Tyson does his usual excellent presentation on all subjects of the course. It will be one of my treasured dvd's to watch many times to be able to grasp all it's content!
Date published: 2018-04-09
Rated

5

out of

5
by
GaryD
from
Amazing!
This held my attention 100% throughout each lecture. I think I've become addicted to your courses!
Date published: 2018-04-07
Rated

4

out of

5
by
docz4u
from
Comples
I enjoyed the speculations about the universe, although a lot of the science is esoteric
Date published: 2018-04-05
Rated

3

out of

5
by
Michaelbour
from
The Inexplicable Universe
I've purchased numerous courses and additionally viewed or listened to others that the local library has. Two thing made me uncomfortable with Mr. Degrasse. 1) he comes off as someone that is so full of himself, 2) in the first 3 of 6 lectures, he almost comes to a giggle when he refers to earlier peoples belief in that certain conditions are derived from God. I never got this from any other course I've purchased to listened to; he mad me feel very uncomfortable. This is the first time I'm submitting a review
Date published: 2018-03-08
Rated

5

out of

5
by
elffriend
from
Funny and captivating
Fascinating and great way to get introduced to important concepts that you can then ponder about and learn more on your own.
Date published: 2018-02-22
Rated

4

out of

5
by
Ark1836
from
Tyson's Skilled
The professor has an amazing talent for conveying very complex issues in understandable ways. He is one of the best scientific communicators of our age. My criticism of this course is that he comes across as overly dismissive of religious people. Isaac Newton was a strong Christian, and the professor implies that this was a weakness or only a result of Newton's limited understanding. I wish Dr. Tyson had acknowledged that someone can be both religious and scientific or simply left this topic alone. Thankfully, this is a relatively small part of the course, and I was able to ignore it and still enjoy the rest of the content, which is skillfully presented in an educational and entertaining manner.
Date published: 2018-02-16
Rated

5

out of

5
by
Rich39
from
Great, great Course.
This was the first course I bought. I was overwhelmed by it. It was all I hoped it to be. A very exceptional orator, well thought out, easy to follow and extremely educational for the lay person.
Date published: 2018-02-05
Rated

5

out of

5
by
Zathrus
from
very engaging and educational
Dr. Tyson is great. He has a way of communicating complex issues with clarity and humor. He makes science fun. I have read many books on cosmology and particle physics and Dr. Tyson's explanation of elementary particles is the clearest and most concise I have encountered. Although the course purports to covers a few specific mysteries the background of the mysteries provides a good chunk of knowledge. I have viewed the DVD several times just for the entertainment value. This course is one of the best uses of a viewer's time possible.
Date published: 2018-01-27
Rated

3

out of

5
by
Karl W
from
I Found Nothing New
I hate to write anything unfavorable related to what seems to be America's most popular face for modern science. I'm not a scientist, although I've always had an interest in science and have listened to quite a few Great Courses over the years, especially in the areas of science. Perhaps that was my downfall: I had heard too much. I honestly cannot remember a single new idea that was presented in this short, one-DVD six-lecture program. For me it turned out a disappointment and a waste of time. For someone just now developing some interest in modern science and its questions, perhaps it might be an interesting introductory course. I'm not really able to speak to that well myself, because it wasn't where I was at when I got this.
Date published: 2018-01-27
Rated

4

out of

5
by
JSBX
from
Great Gift for an Astrophysicist
This was a gift for our grandfather an astrophysicist. The course was a refresher, but not totally or completely current.
Date published: 2017-12-26
Rated

5

out of

5
by
Kathrynaclementyyyy
from
Love it
Love Dr Tyson, he makes astrophysics fascinating!!!
Date published: 2017-12-13
Rated

5

out of

5
by
benbas
from
Challenges your curiosity
Unbelievably interesting! Fun to follow and to watch. Neil deGrasse Tyson is a great scientist but also an entertaining presenter. He makes you think! For instance: Scientific DNA analasys indicates that the DNA of humans varies only by 1% from the DNA of chimpanzees. Imagine, when foreign life from the universe visits us on earth and finds our DNA just 1% different from theirs ---- will they lock us up?
Date published: 2017-12-09
Rated

5

out of

5
by
hollidayp1
from
Excellent course. Highly recommended. A Much See.
This is an excellent course and is highly recommended. I will watch this course more than once.
Date published: 2017-12-03
Rated

5

out of

5
by
exg5
from
A wonderful whirlwind tour!
A thoroughly enjoyable tour of a select number of topics still mystifying astrophysicists. The professor is engaging & has a knack for distilling complex facts into understandable concepts. The course is made even better by the careful addition of explanatory graphics; I also enjoyed the accompanying sounds/music etc., which again were balanced just right.
Date published: 2017-10-21
Rated

3

out of

5
by
rockrat30
from
A little too shallow
How do you explain the mysteries of physic in 6 lectures? Superficially. As impressive as Professor Tyson's credentials are and as gifted as he is at communicating complexity to us normal folk, this course is just too short. I cannot recommend it to anyone that seeks the moments of enlightenment that I expect from The Great Courses. Perhaps try "The Theory of Everything" by Professor Lincoln. At 24 lectures it is more of a commitment but I sincerely believe it is more rewarding.
Date published: 2017-09-27
Rated

5

out of

5
by
Gramma Nana
from
So likable!
The best thing (it's hard to choose just one) about Neal deGrasse Tyson's productions is that while he doesn't make a show of being humble, he truly is. He lets his brains and personality show and yet isn't making the whole program to be about him. The material was well chosen to fit his theme, he made it understandable yet fascinating, and I felt he was sharing it rather than "teaching" me something I did not know, or that only someone as brilliant as he could convey the interest of it all. He is probably the one man I would most like to have a nice long dinner with. Thanks for an enjoyable and educational course. Janet Knori
Date published: 2017-09-13
Rated

4

out of

5
by
Arthur Dent
from
Great course
Neil deGrasse Tyson is an excellent communicator, and always worth listening to.
Date published: 2017-06-25
Rated

5

out of

5
by
MikeB2
from
An odd choice, but engaging
Excellent! Articulate exposition , clear explanations, and fascinating!
Date published: 2017-06-04
Rated

5

out of

5
by
jvwallen
from
Extremely interesting & complete
There was so much information in this, but presented in ways that I could understand and learn from--a great part!
Date published: 2017-05-06
Rated

1

out of

5
by
Nyet
from
The Inexplicable Universe
I have purchased more than 60 courses from the Teaching Company. But this course seems to be a complete failure. Instead of discussing a few topics in depth,this mentions each topics in a few minutes. They are incomprehensible to young people as well as any mature people. I hope I may get refund.
Date published: 2017-04-16
Rated

5

out of

5
by
seeandski
from
The Inexplicable Universe
EXCELLENT. Tyson is a superb speaker/lecturer, the best. He does a superior job of setting out the still unsolved mysteries of the universe, including the still unexplained slight deceleration of Pioneers 10 and 11 as they leave the solar system . My only complaint would be that the course is too short.
Date published: 2016-12-19
Rated

3

out of

5
by
oldblonde
from
Did You Ever Wonder?
This was a very interesting "course" but much too short. I wish it had included even a brief discussion on paper. The possibilities suggested were intriguing; is anyone actually working on some of these ideas? I understand the difficulties of such research, but hope it continues. Let us hope that this inspires more people to consider the mystery of the universe!
Date published: 2016-12-12
Rated

5

out of

5
by
reubenblues
from
very nice little survey course
There is irony here. For such an immense subject, this is a very short course. There naturally is a tremendous amount that we do not know about the incomprehensible vastness of the universe and the incomprehensible complexity of life. This course nicely summarizes the current state of our not knowing. Of course, because the entire course is only 3 hours long, no subject is covered in depth. The course inspires further exploration. In that regard, it serves its purpose well.
Date published: 2016-12-10
Rated

4

out of

5
by
MamaD
from
Entertaining Overview
This course lightly touches on a variety of scientific topics . From the course description I expected it to be thought provoking entertainment and that is exactly what Professor deGrasse Tyson delivers. The Professor presents the material with clarity and enthusiasm and therefor this course can be enjoyed by scientists and non scientists alike. As someone with a college scientific background, I would have liked a little more detail about the research and studies currently being done at the forefront of the various fields, but all in all this course was great fun to watch.
Date published: 2016-11-23
Rated

5

out of

5
by
johnforce1999
from
Very Entertaining
I found the presentation to be very sincere, with an entertaining delivery. Professor Tyson seemed passionate about the course material, and was interesting and humorous. He also took a philosophical approach at certain times, which lended to the material well. While it doesn't feature any information that dedicated students would not know, this is a great short course for the casual person interested in space or science in general. This course also seemed to have a higher production quality than others, not that it should be a major selling point.
Date published: 2016-11-16
Rated

4

out of

5
by
Invictus
from
Short & Excellent Presentation of Tough Material!
There are six (6) classes, so it's not like you're getting deep into...Anything...as it relates to this course. And make no mistake about it, there is some challenging stuff in each of the six classes. But Neil d.T just presents so darn well! In fact, some of his enthusiasm and curiosity on a given topic is infectious, so don't be surprised if you decide you want to look deeper into one (or more) of the subjects. No, this course will not make you a "resident expert" on the material but it easily leads you in the direction to want to become one!
Date published: 2016-11-07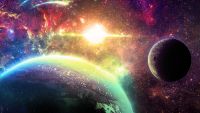 1: History's Mysteries
Science history is filled with puzzling mysteries that were only solved with modern science's focus on experimentation instead of thought. Here, take a closer look at concepts that were once unexplainable but, thanks to modern physics, are now better understood. You'll focus on two such former mysteries: the existence of an invisible "aether" through which light and sound were believed to travel a...
2: The Spooky Universe
Did you know that electrons, discovered in 1897, have never actually been observed by scientists? Or that quarks can only be studied in pairs? Or that as you travel faster or find yourself in a higher gravity, time ticks more slowly for you? Delve into these and other mind-warping facts and insights about the fundamentals of matter in a lecture that covers everything from particle physics to quant...
3: Inexplicable Life
Join Professor Tyson on a fascinating investigation of the possible origins of life in the universe. Why was Jupiter believed to be a good environment for life in the 17th century? Why is there only one single "tree of life" on Earth instead of multiple ones? How do extremophiles help scientists study life's genesis? Could life have come to Earth from another planet? And what do we mean when we ho...
4: Inexplicable Physics
Among the many topics you'll learn about in this lecture are the discovery of more elements on the periodic table; muon neutrinos, tao particles, and the three regimes of matter; the secrets of string theory (which offers the hope of unifying all the particles and forces of physics); and even the hypothetical experience of traveling through a black hole.
5: Inexplicable Space
Scientists have made astounding progress in their grasp of the universe. But what remains to be understood? Investigate some perplexing aspects of space that science has uncovered in the last half-century. Learn about the mysterious trajectory of the Pioneer spacecraft (known as the "Pioneer anomaly"). Explore two of the longest-standing problems in astrophysics: dark matter and dark energy. And e...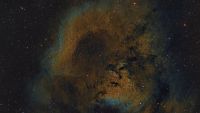 6: Inexplicable Cosmology
Take a fascinating trip through dimensions higher than our own. You'll discover how quantum physics and string theory have opened our eyes to the possibilities of quantum foam, the multiverse, antimatter, and tachyons. Also, join Dr. Tyson for a preview of the long-term fate of the universe (including the collision of galaxies, the burning out of stars, and the decay of orbits into black holes).
Neil deGrasse Tyson
Of all the amazing things about the Universe, I think two stand above all the rest. One of them is that we know so much about the universe, but another is that there's even more that we don't know.
ALMA MATER
Columbia University
INSTITUTION
Hayden Planetarium
About Neil deGrasse Tyson
Dr. Neil deGrasse Tyson is the Frederick P. Rose Director of the Hayden Planetarium at the American Museum of Natural History in New York. He is also a research associate in the Department of Astrophysics at the museum. Professor Tyson earned his undergraduate degree in Physics from Harvard University and his Ph.D. in Astrophysics from Columbia University. Dr. Tyson has written prolifically for the public, including a series of essays in Natural History magazine on which his previous Great Course, My Favorite Universe, is based. His books include Space Chronicles: Facing the Ultimate Frontier; a memoir, The Sky is Not the Limit: Adventures of an Urban Astrophysicist; and One Universe: At Home in the Cosmos (coauthored with Charles Liu and Robert Irion), winner of the 2001 American Institute of Physics Science Writing Award to a Scientist. Dr. Tyson is host of The Cosmos, a science documentary series televised on the Fox network, and former host of the PBS television series NOVA scienceNOW. His contributions to the public appreciation of the cosmos have been recognized by the International Astronomical Union in their official naming of asteroid 13123 Tyson."
"