Rated

5

out of

5
by
Avidbookie
from
Understanding Wine For All of Us
Paul Wagner made this discussion of wine so interesting with his comfortable style of sharing his knowledge and organized presentations that I thoroughly engaged with each lecture. I learned new ideas and added to my wine taster's tool kit. If you are looking for very indepth concepts, then this course is not for you, although it wouldn't hurt to come at wine from a consumumer's point of view. Wine drinking should be fun from the purchase to the drinking opportunities with others.
Date published: 2020-06-13
Rated

5

out of

5
by
RayO
from
The Instant Sommelier: Choosing Your Best Wine
Paul Wagner is one of the best instructors I've had in 50 years. I've been enjoying wine for over 50 years and I thought I knew a little about wine. Mr. Wagner taught me the nuances of selecting and enjoying wine. I highly recommend this course.
Date published: 2020-05-21
Rated

5

out of

5
by
Tobi
from
The Instant Sommelier
Been to a number of live wine talks to compare to. This lecture has good information and presented in a enjoyable way. Speaker has good knowledge but more important he comes across in a friendly and comfortable way.
Date published: 2020-05-21
Rated

5

out of

5
by
aldi
from
fun and interesting
Not a technical course but very informative and fun. Mr Wagner knows wine and gets his points across easily and in an enjoyable talk.
Date published: 2020-05-14
Rated

5

out of

5
by
Lothe
from
The Perfect Intro to Wine
You're curious about wine. Maybe you drink socially and would like to be a little more knowledgeable about what's in your glass. Maybe you've heard people gushing about oak barrels and producers and "notes of raspberry" and you'd like to know what all the fuss is about. You've come to the right place. And even if you already know a little (or a lot) about wine, Paul Wagner's "The Instant Sommelier" has something to offer you. This course is just eight lectures long, and most of them are closer to twenty minutes than thirty. It's amazing what Mr. Wagner (he's not a professor, but a longtime wine writer, teacher, and aficionado) is able to cover in this seemingly brief span. After a couple of lectures about the basics of enjoying wine – what to look for and how to look for it – there are three lectures on different types of wine (red, white, and sparkling/dessert). Mr. Wagner then closes out the course with one lecture on how to order wine in a restaurant, and another that's essentially a reminder to enjoy yourself. That's the signal theme, and the chief virtue, of this course: the instructor is all about enjoying wine. He obviously loves the subject; I've rarely seen passion that was so infectious from a simple video. Mr. Wagner is constantly reminding viewers that the most important thing to do is not to watch his course, but to go out and try different wines, and ideally share them with friends! (This, I think, is what the course offers to those who already know something about wine: a reminder to get back to loving it!) My experience trying to learn about wine is that it frequently goes something like this: you pick up an intro (often a book), and after a couple of promising chapters about palate and finish and whatever else, you hit about forty pages of wine regions, producers, and varieties, with a more or less emphatic suggestion that your ability to find good wine will depend in no small part on your knowledge of this sprawling, esoteric list of names and places. There is absolutely none of that in this course. The lectures on individual types of wine are about what you might call broad "themes": how the wines should look and taste, how to serve them, and other major parts of the puzzle. The instructor introduces about half a dozen important types of grapes in each lecture, but you probably already recognize a lot of them (Cabernet Sauvignon, anyone?). He is, again, insistent that anything you learn in this regard is in the service of your enjoyment of what you're drinking. By the end of the last lecture, I would have gladly sat through a much longer course with this instructor. But I guess that's the point – this is a quick, nonthreatening introduction that leaves you genuinely wanting to learn more. "The Instant Sommelier" might seem like a grandiose title for such a brief course. But as Mr. Wagner says repeatedly, knowing about wine is only a small part of a sommelier's job. Their real task is helping you find a wine you'll enjoy. After watching this course, you'll be a much better sommelier to yourself. ~
Date published: 2020-04-28
Rated

5

out of

5
by
Beky
from
Enjoyed the class and Professor
I knew nothing about wine when I started this course and I have been very pleased with the information presented. Paul Wagner held my interest with his wry sense of humor and I feel confident that I can use this knowledge making selections when we get together with friends and family. Thank you for the ease of learning!
Date published: 2020-03-01
Rated

5

out of

5
by
Robob
from
Expertise Made Simple
While people such as Paul are truly expert in all things wine, this series presents a way for those of us who simply love wine to feel even more comfortable about the nectar of the gods. His love for wine comes through without the haughtiness that often accompanies wine ventures.
Date published: 2020-02-21
Rated

5

out of

5
by
Lynne20
from
Great information
I bought my first Great Couse a few weeks ago. My husband encountered me to check theses courses out. I am enjoying The Instant Sommelier very much. As a wine drinker I wanted to learn more about wine. The presenter is easy to listen too.
Date published: 2020-02-10
Rated

5

out of

5
by
WineMom
from
Great little course for the wine enthusiast.
I enjoyed this course. It was packed with fun facts and useful information. It gave me the confidence to try new wines.
Date published: 2020-01-22
Rated

5

out of

5
by
Tired Testudine
from
The Place to Start Your Wine Journey
This is an outstanding course. While we have viewed all Jennifer Simonetti-Bryan's courses, and enjoyed them, "The Instant Sommelier" is the place most people should start. Paul Wagner is a very good teacher and uses the "KISS" principle (Keep It Simple Stupid), which my wife says is the approach which is most applicable to me. (Not sure what she means??) Paul Wagner gets down to basics and will remove any fears one might have about ordering wine in a restaurant or purchasing from your local winery or wine store. He will quickly inform you about the importance of ignoring "wine snobs" and just enjoy the wines you like. I highly recommend this course as an introduction to wines. For many—this will be all you will need to have a lifetime of enjoyment selecting and drinking wine. For those who want to delve deeper—each of the courses on wine which Jennifer Simonetti-Bryan teaches will be very helpful and enjoyable to gain more knowledge about all the wine growing regions and their wines.
Date published: 2020-01-13
Rated

5

out of

5
by
UHICP
from
Teacher is great. He's fun and easy to follow
Learned a lot we didn't know about wines. We've taken other GC wine classes but this was easiest to understand. Does this teacher have any other classes?
Date published: 2020-01-07
Rated

5

out of

5
by
Sonoma Guy
from
How to Really Enjoy Wine
I knew a little about wine, but this course has taught me what I have been missing. Paul Wagner is easy to listen too and comprehend. The world of wine is a little complex, but Mr. Wagner takes you step by step, from explaining the various kinds of wine & their origins, to how to order them & really enjoy them.
Date published: 2020-01-05
Rated

4

out of

5
by
Gardenhorse41
from
Good for beginners
I found this course to be a very good introduction to wines and wine tasting for people new to this endeavor. The instructor clearly presents the basics of wine tasting and presents the major types of red and white wines. It is a good course for beginning wine tasters. It is informative without being snobbish and the instructor has a good sense of humor as he presents the basics of wine culture and tasting.
Date published: 2020-01-03
Rated

5

out of

5
by
RJP2
from
One of my best Great Courses
Upon now completing the course, I have learned a lot and improved my wine choosing abilities. Instructor Wagner did a great job, with just the right amount of information for the viewer without being too complicated or too simplistic. I highly recommend this wine choosing course.
Date published: 2019-12-26
Rated

5

out of

5
by
DLLM
from
Excellent Review of Wine Basics
Superbly delivered and well organized presentation of the fundamentals of selecting, enjoying, and matching wine to food. What's not to like?
Date published: 2019-12-08
Rated

5

out of

5
by
WVLinda
from
Excellent Information!
I just finished watching the whole series of lectures and I can say that I LOVED every word. Paul Wagner is a wonderful teacher and has a different perspective than other instructors. I will definitely be watching this multiple times.
Date published: 2019-12-07
Rated

5

out of

5
by
kjurgen
from
Great Course
We bought this course for a driving trip to Missouri over the Thanksgiving Holiday. This course was well presented and organized to provide the learner with the necessary details. We bought the video version but the audio version would be sufficient. The instructor was very versed in the subject and we really enjoyed his down to earth way of presenting ways of learning about wine. The best way we feel would be to have a several bottles of wine ready to taste to experience exactly what he was describing. This was not able to be done while driving but he still got his point across. I recommend this course to any one wanting to learn about wine, winemaking, and food pairing.
Date published: 2019-12-03
Rated

5

out of

5
by
LocoNova
from
"Wine 101" for dummies; and wine staff, and you me
Instructor Wagner states that his goal is to help folks find what they like for wine, and that this will be as diverse and changable as wine itself. The basics of wine smells and tastes (sweet, acidic, tannic), and which grape varietals have what flavor characteristics, are clearly explored with a humorous enthusiasm in presentation. Outstanding food pairing advice is given throughout the wine varietal information and also generically explained in the last "Having Fun" chapter. Wagner also has a goal to provide the verbiage and suggested style to communicate between the vintners, culinary staff, purveyors, and consumers concerning what to order or buy. The suggested style is humble and observant, quite refreshing as a suggestion for wine tours and groups, and sommeliers. Another included goal is to enable a better interaction between sommeliers and customers. Actually, I'm more used to a sommelier type situation at a tasting, not at a dining experience. This offering must be compared to "The Great Courses" offerings by Jennifer Simonetti-Bryan. The viewpoints are orthogonal, in the sense that Wagner is "eagle view", short; while Simonetti-Bryan is detailed and delightfully exhaustive. I strongly recommend both. Although Wagner was for me an inexpensive quick review (binge watched over 3 days, with lots of web lookups), it makes sense also as a fast startup for Simonetti-Bryan's detailed presentations and wine- centric tasting exercises. Wagner's tasting exercises emphasize elucidating personal choice and food pairings. Furthermore, Wagner is trying to improve my consumer experience, while Simonetti-Bryan seems more in depth about "living the life". My takeaways are a better parameterized awareness, and entitlement, of finding my situationally best wine and food pairing. The wine temperature information was very welcome. Furthermore, I realize I've probably overlooked wines including sherry and port, but especially Madeira (moderation is required due to ABV). Both Wagner and Simonetti-Bryan emphasize "not getting drunk"; Wagner as an enforced social custom through the ages, and Simonetti-Bryan as a less enjoyable taste experience. The Guidebook was very good. The TGC web "Resources" include the spot on readings (without the auto-link to Amazon, unfortunately), also few but great web sites with embedded links. Personal caveats include that: * "Chapter 7" the "Wine tasting ritual", and the exposition of wine packaging, and corks was overdone. Although bottles and corks are still very current, I personally assume a disruption at some point. So, what happens to wine staff, sommeliers, vintners; and in what time-frame? * Especially with rose wines and New Zealand whites and South American red wines, screw tops do not at all detract from a great experience for me. Barrels, jugs, biodegradable alternative packaging, could maybe humbly start to love 'em! Have to go to the web sites for more info, and the "Journal of Wine Research" (linked within the one of the web resources) has lots of info about packaging and customer perception, and sustainability issues. I got lost following "Research" links in the better web resources. Perhaps Wagner, who is very informed from his background with production, supply chain and delivery, and market direction, would provide one or two more "Eagle View" chapters and speculate about the possible future of wine industry innovation. I look forward to any "Wine 201" by Wagner.
Date published: 2019-11-23
Rated

5

out of

5
by
cdlrosa
from
A Great Start!
I found this course informative and fun. Finished it in just over a week. It covered more than what I was expecting. It was worth the price paid.
Date published: 2019-11-23
Rated

5

out of

5
by
Joseph1228
from
Amazing instructor
I bought this course last week and couldn't stop listening. Mr. Wagner is an incredibly wonderful teacher, very knowledgeable and very entertaining. I knew almost nothing about wine when I started and this was a great introductory course on the subject. My only complaint is that the course was so short. I could have easily listened to 20 or 30 more lectures.
Date published: 2019-11-14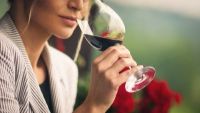 1: How to Explore Your Glass of Wine
In this lesson, we explore how to use four of our five senses to explore a glass of wine, and what these senses can tell us not only about the wine, but also about our own taste profiles and sensitivities. This is the first step toward determining which wines we really like the best.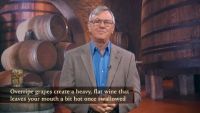 2: Key Elements in Wine and How to Taste Them
When sommeliers talk about wine, they focus on a few key elements that define wine style and character. Now that you know how to use your senses to taste wine, let's use those tools to identify these elements and help you understand them. And in the meantime, this will also let you speak to those crazy sommeliers in their own language!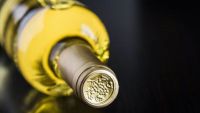 3: Choosing White Wines
What kind of white wines do you like? In this lesson, we'll explore the best-known white wines and get a basic idea of what each one tastes like. Once you are familiar with these, you'll be able to talk to a sommelier in a restaurant without fear, and you'll be able to use these examples to understand thousands of other wines in the world.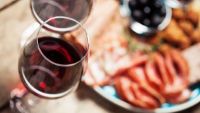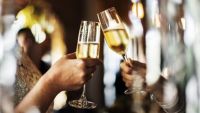 5: Choosing Sparkling and Dessert Wines
While 90 percent of the world's wines fall into the categories of red and white, here is where we discover the rest, from sparkling wines and rosés to legendary dessert wines and aperitifs. Sure, sparkling wine may be perfect for celebrations, but by the time we are done with this lesson, you'll use it for far more than that. And you'll have a lot of other wines that will serve just as well.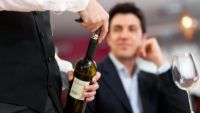 7: The Wine Service Ritual in Restaurants
There are few things that cause as much anxiety as ordering wine at a fine dining restaurant. And yet, it doesn't have to be this way. This lesson explains each step of formal wine service, gives tips on the best way to proceed, and focuses on how you can you best use this moment to make sure that your wine, and your dinner, are a success.
8: Having Fun with Wine
Wine isn't just another drink. It's part of a meal, part of a celebration, or maybe just a celebration in itself. This lesson will lead you through the ways that wine can add joy to lots of different occasions and guide you to find the ones that might be best for you or for your guests to enjoy in any situation.
Paul Wagner
I'm here to share my knowledge in a down-to-earth, practical, an accessible guide that will take the intimidation factor out of choosing, drinking, and enjoying wine.
INSTITUTION
Napa Valley College
About Paul Wagner
Paul Wagner is a Viticulture & Winery Technology Instructor at Napa Valley College. He is also a guest lecturer at many universities, including the University of Rovira i Virgili, the University of Bordeaux, and the University of Porto. He has judged more than 100 international wine competitions and has spoken at more than 80 conferences throughout the world on wine, wine tourism, wine education, public affairs, and wine marketing.
Mr. Wagner is the coauthor of Wine Marketing & Sales: Success Strategies for a Saturated Market,which won the Gourmand Award for the best wine book for professionals in 2007 and is now in its third edition. He is also the author of Artisan Public Relations: A Hands-On Guide to Getting Your Food & Beverage Creations the Attention They Deserve and coauthor of Wine Sales and Distribution: The Secrets to Building a Consultative Selling Approach. He was a columnist for Vineyard & Winery Management magazine for 10 years, and he previously served on the board of directors for the Society of Wine Educators. He also cohosts Bottle Talk, a weekly conversation about wine, at www.rickandpaulwine.com.
Mr. Wagner is also a founding member of the Academy of Wine Communications; consultant for the International Wine & Food Society, London Branch; member of the nominations committee for the Culinary Institute of America's Vintners Hall of Fame; and member of the Wine Marketing & Tourism Conference advisory board. He was inducted into the Spadarini della Castellania di Soave in 2005, and in 2009, he was honored with a Life Dedicated to Wine award at the Feria Nacional del Vino (FENAVIN) in Spain. In 2018, he received the American Wine Society's annual Award of Merit, joining such luminaries as Robert Mondavi and Gina Gallo, and was named the winner of the McPherson Distinguished Teaching Award at Napa Valley College.
Mr. Wagner is the founder and president emeritus of Balzac Communications & Marketing. His clients there included the Union des Grands Crus de Bordeaux; Caymus Vineyards; Seagram Chateau & Estate Wines Company; Consorzio Vino Chianti Classico; FurmintUSA; La Rioja Alta, S.A.; Constellation Brands; Sogevinus; Bodegas Salentein; Villa Trasqua; Consorzio del Vino Nobile di Montepulciano; Regione Siciliana; and a host of other wine, food, and regional tourism clients.