Rated

4

out of

5
by
StanW
from
The Mayo Clinic Diet
Well recieved. The smart weight loss plan. Interesting.
Date published: 2019-02-12
Rated

5

out of

5
by
December27girl
from
So informative
This video is so professionally done and is full of really sound weight management advice. I would highly recommend this course to anyone who is interested in learning about nutrition and healthy, safe ways for losing weight and maintaining the loss. Excellent!
Date published: 2019-01-21
Rated

5

out of

5
by
DrewC
from
Better than I thought
When my product arrived, it was better than I thought. I ordered the DVD and it came with a work booklet as well.
Date published: 2019-01-08
Rated

3

out of

5
by
Jaya
from
This course was the first Great Course that I was ever disappointed with. The Course is well taught, with a lot of good information. Unfortunately it is incomplete. To use this course, it is also recommended that you purchase the Mayo Clinic Journal containing the tracking sheets (or else you have to make your own or find a program) and the original book (which I got from the Library) to get the food counts. So a good course but disappointing as it was incomplete.
Date published: 2018-11-05
Rated

5

out of

5
by
Hiker452
from
Good process that worked for me
I have been following this diet (lifestyle change) for over 41/2 months and have gone from pre-diabetic to low risk with my blood test results due to the weight I was able to lose. This diet process combines the things that all successful diet programs have - (with credit to Michael Pollan) a variety on: eat (real) food, not too much, mostly plants with exercise and a food/exercise diary (what gets measured gets done). And you don't have to use the food diary they have - I used Excel spreadsheets. It is very helpful and it keeps you honest to look back week after week and it shows when you make progress and when you don't. The course also deals with how to handle set backs, which was helpful. One particular benefit as a video course is that my wife watched it and it helped her understand what I was doing (and cut down on the snacks she brought in) and now she is starting to try it. It worked well for me.
Date published: 2018-07-26
Rated

4

out of

5
by
boydster123
from
It's a Process, as well as a diet
I need to present less of myself, particularly to the medical community who are all over me to lose a lot of poundage. I live alone in a senior community, and my goals are related more to feeling better than presenting a slimmer me, although the latter would be a benefit. The Mayo Program is a lifestyle change, pure and simple. They're quite up front that you have to have your head into it to make it work. I studied the program for 3 weeks before actually starting it. I'm on my 6th day, and it's going better than I expected, meaning it's tough, but doable. I need to better plan my next day's meals and activities, and the program allows one to see that for his or herself without being brow-beaten. I like it and hope I'm successful with my goals. Definitely worth the price of admission.
Date published: 2018-07-20
Rated

4

out of

5
by
photoartman
from
I am quite pleased with this purchase. The presentation is very good and while I didn't follow the guidelines to a T it works. Not only did I lose weight but my blood pressure went down to the point that I no longer take one of my blood pressure medications.
Date published: 2018-07-04
Rated

4

out of

5
by
Vic38
from
Informative
We haven't finished the course yet, but it looks promising. TWICE I have asked what happened to the booklet that I bought with the course, and so far I have been ignored. Refrain from so many solicitations and answer my query instead...
Date published: 2018-05-29
Rated

5

out of

5
by
Don L
from
Very Well Planned.
Very easy to follow. No gimmicks. Sound advise. Good suggestions.
Date published: 2018-05-22
Rated

5

out of

5
by
Loco Nova
from
Happy Lighterweight Campers
My motivation for enjoying this offering was a nagging extra 10-15 pounds, and since I'm getting older, it is more detrimental than when I was younger. Decades ago, I ran marathons, and had no weight concerns at all. I ate whatever, and had no focus on food details, except that I was always hungry. As my real career blossomed, I considered it stylish to eat out often, in combined conspicuous consumption and job goal reward mode. Lately, I'm taking the time to smell the flowers. But dang it, now that I can eat wherever and as often as I want, I find that nagging 10-15 pounds settling in. I'm concerned with a solid focus on the right nutrition and diet, and portion control. "The Mayo Clinic Diet" has been a great help, as was "The Science of Integrative Medicine" (for more generic health maintenance). Dr. Hensrud, the main presenter, is a very motivating influence; friendly, forgiving, but still focused on the goal of helping viewers to use the scientifically verified ways of healthy "body mass" self- maintenance without the usual negative emotional side- effects. The surprise in Hensrud's presentation for me was the focus on portion control of meat, dairy (especially cheese), and nuts; while most vegetables, fruit, salad have no practical limits. I never thought of portion control that way. Hensrud's presentation also changed my focus from steps and miles, to calories. These days, my sports watch gives me my calories burned, and I find I can look up the calories of any meal (if the container doesn't have the calories specified). I never thought I'd be watching calories, but at this point it has become a good habit. Also, I got Amby Burfoot's "Run Forever", and his advice about nutrition mostly corresponded to the Mayo. (Disclaimer: I found over time that "Runner's World" was fad prone and often downright misleading or wrong, so beware in any suggested diet that the evidence about everything from fat, protein, avocadoes, eggs, salt, water, gluten, altered milk, olive oil, supplements, is present; and it is for Mayo. This also applies to the alleged nutrition and food sections of major newspapers, which often dangerously defy or misreport the reality of actual experimental outcomes.) My wife and I have both lost (over 4-6 weeks) about 8-12 pounds, and we feel thats only a start. The joint effort has been great teamwork. Thank you Dr. Hensrud, thank you Mayo Clinic, thank you Great Courses.
Date published: 2018-05-21
Rated

4

out of

5
by
BeccaM
from
Part of a package to jump start weight loss
We highly suggest that you buy the Mayo Clinic Diet book and Mayo Clinic Diet Journal to help you craft a plan for weigh loss. There are many good tips found in the videos not in the book. The book has 28 days of diets to follow which we found extremely helpful. The book that comes with the video is the basic script of the video.
Date published: 2018-05-17
Rated

3

out of

5
by
Sharron
from
ok
I have only covered the first few lessons that take you through the quick-start phase because the next lesson (4th ?) starts with the assumption that you have completed the 1st 2 weeks of quick-start (on your own). I was disappointed (so far) because the quick-start is really just a primer in healthy eating without any real specific plan. I guess I was expecting something more specific other than to tell me to identify my bad habits and add some new ones. That seems not very helpful.....after I write this stuff down (and do it) then what? No eating plans, nothing. Not even a discussion of calories, fat/protein needs, etc. Maybe that comes in the last half of the course.
Date published: 2018-05-12
Rated

5

out of

5
by
senior veteran
from
The Mayo Clinic Diet
I am extremely pleased. Dr. Hensrud sets forth the information in an organized and easily understood manner. Never boring. Makes complete sense.,
Date published: 2018-03-19
Rated

5

out of

5
by
SammyRC67
from
So much resources!
My plan was to watch one lecture per day, but once I started watching, I couldn't stop. It was very organized and explained about every aspect and issue very well. All the tips and demonstrations of Chef Jen motivated me who's not a good cook. So glad I took this course.
Date published: 2018-02-25
Rated

5

out of

5
by
brydon
from
SImple Fun and works very livable
down from 240lbs to 206 in 2 months its a very stable plan not a crash diet. The cooking side leaves more to be desired but was still enough very happy
Date published: 2018-02-23
Rated

5

out of

5
by
HealthyGma
from
Good material
I have been looking for a weight loss diet program that could morph into a daily life long program. I think this could be the one. I just started and have only lost a pound or 2, but I think I can do this program for a long time. I like the visuals ie healthy table, portion sizes, and chart for portions for daily intake. These visuals are on my kitchen island as a reminder.
Date published: 2018-02-16
Rated

5

out of

5
by
Drfran4u
from
Should be taught in High School
Hubby and I are watching together. We are determined to take off extra weight and live the Mayo Clinic Diet way!
Date published: 2018-02-08
Rated

1

out of

5
by
MSWilliams
from
Nothing New
There is no information in this course that isn't available for free elsewhere. The instructor flashed a creepy, fake smile constantly, and kept trying to sell us on Mayo Clinic journals. The "chef" made a few too many basic cooking mistakes, and was clearly uncomfortable in front of the camera. We purchased several courses at once. This was the first one we completed. Hopefully, the others will be better. This one was a huge waste of time and money.
Date published: 2018-02-07
Rated

5

out of

5
by
Walton11
from
Excellent course and helpful.
The course is presented well, instructive, and interesting. Thank you for offering quality courses.
Date published: 2018-02-06
Rated

5

out of

5
by
ajcox
from
excellent
This program help determine if you're ready to begin a diet, and then offers great tips and insights on HOW to make progress on your personal diet. Interesting how so many things come into play when you're trying to change life long eating habits.
Date published: 2018-02-02
Rated

5

out of

5
by
Monq
from
Worth checking out
This is a clear and thought out presentation on how the Mayo Clinic views diet and exercise. It provides a good framework for thinking about eating habits, as well as weight loss and management. I already have been recommending this course to other people.
Date published: 2018-01-26
Rated

4

out of

5
by
Foothills resident
from
Mostly common sense with tips on sticking with it
I lost 80 pounds 17 years ago by this general type of plan. I have gained back almost half of it and have to add other dietary restrictions for medical conditions now. The plan has 15 suggestions for the first phase and I have already been doing 11 of them for the last 17 years. The lectures are mostly a reminder of the importance of good eating and how to improve even if you will never be perfect. I found the cooking part to be not very useful. She put salt in things, which I am not supposed to do, and I am not willing to do the work to cook everything perfectly. Dr. Hensrud does say in one lecture that you can follow the diet even if you don't like cooking.
Date published: 2018-01-26
Rated

4

out of

5
by
Tiger
from
more than a diet
First off, I want to say that although I'm healthy and not overweight (I have a BMI in the normal range), I still found a lot to interest me. To be honest, my food pyramid is inverted. Sweets and snacks tend to make up my foundation. So my interest in cooking for the past year or so lead me from Chef Bill to The Mayo Clinic Diet. I was very interested in the nutrition aspect of the course. I just got the related Mayo Clinic Diet book and its companion journal. Highly recommended if you are on a weight loss journey. Or if you just want to change the way you eat. I'd say the course title is a bit of a misnomer. It's not strictly a diet and weight loss course. It also incorporates changing to healthy lifeways, changing bad habits and sustaining them over the long haul, thinking positively, setting goals, etc. Serving and portion differences really hit me because I found I have no sense of serving size. I failed that test in Lecture 5. It was fun though. Professor Hensrud shares screen time with Chef Jen, so there are cooking demonstrations for busy families and kitchen incompetents like me. I tried out just about all the recipes. They're very easy and taste good. Practical advice doled out in every lecture. Jen's knife tips and suggestions for kitchen set up improved my kitchen skills. Muchas gracias. Minor complaints though: 1) Jen overused fillers: like, um, so, kinda, etc. Otherwise, nice job. 2) I didn't care for the set. It was too dark for my taste. 3) Professor Hensrud has an accomplished career and knows his stuff. His presentation is polished, perhaps a bit too polished and professional because in the end it comes off as a little nondescript.
Date published: 2018-01-23
Rated

4

out of

5
by
donzelion
from
straightforward and boring (in the best way)
From the opening chord (Coldplay's Yellow?) through the various presentations, this 'course' distills the Mayo Diet into an affable, methodical (bland?) treatment, eschewing anything contentious while offering perhaps the most mundane diet/exercise regime imaginable (in the best possible way). Let me save you $XXX with the gist of the plan for the first two weeks: (1) Eat breakfast. (2) Eat (lots of) fruits/veggies. (3) Eat whole grains. (4) Eat healthy fats. (5) Exercise. (6) No TV while eating. (7) No sugar (save what's in fruits). (8) No snacks (except veggies). (9) Moderate meat/dairy. (10) No restaurants. (11) Eat 'real' (non-processed) food. (12) Record all that, set some reasonable goals. Hardly edgy stuff. I'd still recommend the course: we often "know" the basics, yet fail to follow through. Some (like me) get frustrated by that failure, turning instead to fads (like the 'fake' Mayo Diet this one was originally developed to counter): Buy product X and you'll look like this person in no time! Didn't work? That's because you didn't buy product Y...and Z...!!! Oh, and if you eat "Evil Food du Jour!" - or don't pay through the nose for Organic Widgetnibblet Z - you'll get sick! Instead, the authoritatively cheerful yet studiously inoffensive demeanor of the presenters here (much like your friendly neighborhood doctor's gentle chastising air) - like veggies themselves - is meant to fill our minds with the 'good stuff,' leaving less appetite for noisily pandered junk.
Date published: 2018-01-16
1: The Science of Weight and Weight Loss
With more than two-thirds of U.S. adults either overweight or obese, weight is clearly a national health concern. But how important is it for you to lose weight? Learn how your body-mass index, waist circumference, and medical history each impact your health. You'll be surprised to learn which factors are most important and why.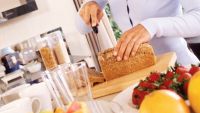 2: Getting Ready for The Mayo Clinic Diet
Learn how to prepare your kitchen and what other tools you'll need to begin Lose It!—the two-week jump-start phase of The Mayo Clinic Diet. But first, take this quiz to answer a fundamental question: Is this the right time for you to start a weight-loss program? Or are there other underlying issues to be addressed first?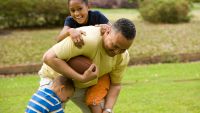 3: Starting Your Diet: The Lose It! Phase
Learn the five specific habits to add to your daily routine for the first two weeks of the program, the five habits to remove, and the bonus habits that will give your weight-loss journey the best possible jump-start. These changes are designed to bump you out of your comfort zone and head you in a different, healthier direction—but in ways that are both doable and nutritionally sound.
4: Assessing Your Weight-Loss Progress
If you couldn't follow every detail of the Lose It! program for the full two weeks, don't worry. Chances are you did change some habits, and that is the beginning of success. Going forward, you can give yourself a bit of leeway on some habits—but others are too fundamental to your weight-loss success to be negotiable.
5: Maintaining Your Program: The Live It! Phase
As you move into the long-term Live It! portion of the Mayo Clinic Diet, you'll learn how to realistically set your personal outcome and performance goals, as well as your daily caloric intake. With The Mayo Clinic Healthy Weight Pyramid as your guide, you'll see that no foods are completely off limits as long as you understand the crucial difference between serving size and portion size.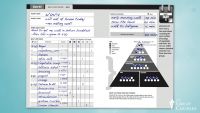 6: Tracking Your Weight-Loss Progress
While you can use any method that's convenient for you to track your daily food intake and activity—from pencil and paper to smartphone apps—the tracking itself is crucial for success as you begin the long-term portion of The Mayo Clinic Diet. Learn exactly what and when to track for maximum efficacy. But tracking your weight? That's a more personal matter.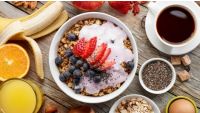 7: Adapting The Mayo Clinic Diet
The Mayo Clinic Diet is an adaptable plan that can work whether you're in your home kitchen or out on the road. If you usually follow a vegetarian, vegan, Mediterranean, or DASH diet (for hypertension), no problem. These and other eating plans fit well within the framework of The Mayo Clinic Diet. With these five healthy cooking techniques and the five criteria for any food, you'll be on your way.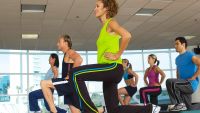 8: Exercise, Activity, and Health
Physical exercise provides a variety of health benefits with respect to heart disease, blood pressure, cognitive function, mood, diabetes, and some cancers—as well as helping the body lose weight and maintain that loss. In addition to structured exercise, learn how to incorporate more Non-Exercise Activity Thermogenesis (NEAT) into your day.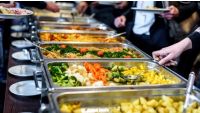 9: Behavioral Strategies for Weight Loss
Many people believe they don't have enough willpower to lose weight and keep it off. But the real issue is having the amount of willpower you need exactly when you need it—and you can plan for that. Learn how to give yourself every opportunity to be successful in changing your behavior long-term, and about the significant interplay between guilt and forgiveness.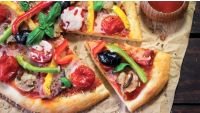 10: Cooking The Mayo Clinic Diet Way
How to plan healthier meals? Chef Jen makes it easy! With her simple suggestions for grocery shopping and easy-to-follow cooking demonstrations, you'll learn to cross-utilize your ingredients to maximize efficiency in the kitchen. From barbeque pita pizza to pesto shrimp pasta, these delicious meals will help you meet your weight-loss goals.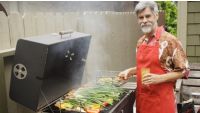 11: Overcoming Obstacles to Weight Loss
Everyone who undertakes a long-term plan to improve health will face obstacles. Learn to anticipate specific challenges and plan your work-arounds in advance. Whether it's grocery shopping, cooking, eating out, getting your family on board with food changes, or prioritizing exercise, you can identify and overcome potential obstacles to your optimum health. You can be successful.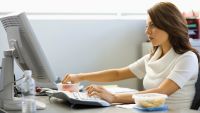 12: Handling Lapses and Keeping Weight Off
Some days you will eat too much, and some days you won't exercise, not even for five minutes. It happens to everyone. And eventually, you may even hit a plateau in your weight loss. Learn the best ways to keep negative self-talk at bay and continue to move forward toward better health, instead of expecting unattainable perfection and relapsing into old habits.
Donald D. Hensrud
Effectively managing weight is one of the biggest paradoxes I know. It sounds easy-eat less and exercise more-but the factors that go into that seemingly simple statement are tremendously complex.
ALMA MATER
University of Hawai'i
About Donald D. Hensrud
Donald D. Hensrud, M.D., M.P.H., has been a member of the Mayo Clinic staff for 25 years and currently serves as Associate Professor of Nutrition and Preventive Medicine at Mayo Clinic and Director of the Mayo Clinic Healthy Living Program. Dr. Hensrud holds four academic degrees: a B.S., an M.D., and Master's Degrees in public health and nutrition sciences. He is board certified in the fields of Internal Medicine, Nutrition, and Preventive Medicine, and is a fellow of both the American College of Physicians and The Obesity Society.
Dr. Hensrud has authored numerous scientific articles and book chapters and has contributed to lay education as editor of the books Mayo Clinic Healthy Weight for EveryBody, The New Mayo Clinic Cookbook, The Mayo Clinic Plan: 10 Essential Steps to a Better Body and Healthier Life, and the New York Times bestseller The Mayo Clinic Diet. He was coeditor of the medical text Clinical Preventive Medicine and wrote a monthly health column for Fortune magazine for several years.
Dr. Hensrud has received the Charles E. Kupchella Preventive Medicine and Wellness Award from the University of North Dakota and the Distinguished Alumni Award from The University of Alabama at Birmingham. He consistently appears on the Best Doctors in America List.