Rated

5

out of

5
by
carmencita
from
Best DVD about pain
wow. This DVD changed my perspective related to pain. Very well explained, super useful info, engaging, summary after each lesson, positive attitude of the professor. Life changer.
Date published: 2019-03-31
Rated

4

out of

5
by
bmtrip
from
Helpful to know how to manage chronic pain
This course helps those who suffer from chronic pain to have strategies for managing their pain. One important thing to know is that dealing with chronic (long-term) pain is much different than dealing with acute (short-term) pain. The presentation is rather dry, but the content is valuable and worth working through the presentation style to get at the content. I know because I went to the Mayo Clinic's 2 day training on Pain Management and the content from that is the same as this course. The challenge is in applying the recommendations to your own life. I have shared this with several people I know who suffer from chronic pain and would recommend the course to anyone who feels they would benefit from the information it offers.
Date published: 2019-03-23
Rated

5

out of

5
by
Don Luicito
from
Great info.
For me, this lecture series was spot on. It was like the profesor knew me personally. I have CIDP, or chronic progressive neuropathy. I am following her program as well as I can. My primary physician is on board and also likes what we're doing as a team. Thank you.
Date published: 2019-03-02
Rated

1

out of

5
by
Brujo
from
Nothing new here, instructor is boring too.
I have been seeing a pain specialist physician for 10 years now, for back pain and multiple other joints pain. I have hemochromatosis, and the excessive iron in my system is slowly destroying random joints all over my body. I have done extensive internet research over the years, read many books, and have seen many doctors. Yes, I'm on opioid therapy, long term. I was hoping that I'd find something new and useful here, but that wasn't so. Nothing here that I can't find on my own on the internet. Have tried everything she mentions, none help in and of themselves, but many are helpful in conjunction with other treatments. I found the teachers slow, whisper-gentle diction to be extremely monotonous and it put me to sleep each time I tried to watch. Because of that, and because I've not gotten any value out of the course, I'll be returning it.
Date published: 2019-01-30
Rated

2

out of

5
by
Alex
from
The first two chapters were to much in depth. we are not doctors.
Date published: 2018-10-22
Rated

5

out of

5
by
Old Engineer
from
Comprehensive presentation
Provides a comprehensive overview of pain management from definition to various management techniques. Provides "homework" in each session in applying the techniques discussed. The lecturer makes one feel at ease in discussing and addressing the various aspects of pain relief. Provides a good discussion of the various approaches with the advantages and disadvantages of each, in a clear, objective manner. Explanination clear and understandable to non medical people.
Date published: 2018-10-20
Rated

5

out of

5
by
Linda77
from
Very Helpful
I have been suffering from chronic pain for awhile and recently it has gotten worse. This course was very helpful for me. I would recommend it.
Date published: 2018-08-29
Rated

4

out of

5
by
Zukie59
from
Good info but reliance on family MD not realistic
I found the course informative and motivating. One component, I found irritating and unrealistic. There was a constant referral to the family doctor for guidance. Most family doctors do not have the training or understanding to navigate chronic pain. It is unrealistic to refer people to a non specialist. Even doctors specializing in pain, in my experience, do not take a holistic approach. The medical system is generally a mess. We are on our own as far as getting the help we need. I appreciate the information dispensed through this CD.
Date published: 2018-03-28
Rated

3

out of

5
by
Grateful_Breath
from
Woeful (shameful?) ommision of medical cannabis
Clear overview of key palliative options for pain, but zero reference to the burgeoning field of medical cannabis. Shocking given Dr Bruce's training in psychology, while evidence-based medicine continues to affirm the potential medical cannabis holds for sufferers of PTSD and other conditions. Perhaps pain and anguish from mental illness doesn't really "count" as pain? As a result of this omission, course is already dated, and may even reflect the moral or political biases of the instructor.
Date published: 2018-03-12
Rated

5

out of

5
by
Rnitchy
from
Right on the money
Very informative. Enjoyed all of it. That all i have too say.
Date published: 2018-02-23
Rated

5

out of

5
by
Carmen B
from
Easy to Follow
If you are interested in learning about pain, causes, controls etc, this is a course for you. No quick fixes but lots of helpful information that can guide you in selecting appropriate therapies for pain management/control.
Date published: 2018-02-14
Rated

3

out of

5
by
Kab9732
from
Missed a big component and crossed purposes
As a st 4 cancer survivor I know chronic pain and have a lot of tools in my toolbox already. This was light weight, high level, not much scientific meat on the bone. They completely ignored the role of ice, heat, sauna and cold in managing pain receptors and inflammation. They should really pull the opiod addiction rehab out of this program and do a separate course. They were trying to serve two purposes and the course drifted in focus to the point where it became a 'come to Mayo for pain meds addiction recovery' speech. Not helpful.
Date published: 2018-02-11
Rated

5

out of

5
by
Kitty123
from
Life Changing
I got this course as a last resort after many different treatments weren't helping. Within the first few lectures I was inspired to change my attitude and in the few weeks I went through this program I saw a major impact! Its literally so beneficial, just try it! Its much more affordable than most medical things you can "try"
Date published: 2018-02-01
Rated

4

out of

5
by
scottydog1
from
Even those not suffering should listen to this cou
I bouight this because I thought it might give me ideas for friends in pain, some of whom are too discouraged to take the effort to get the course--some even actively discouraged by doctors who don't bother to stay up with the latest pain studies and techniques. As it turns out, this is not only really useful to know for family, friends, and myself, should we have chronic pain, but it's a reminder of what everyone should do to prevent it.
Date published: 2017-12-27
Rated

5

out of

5
by
JohannaSr
from
Amazing information
I really appreciate the information and education I received by taking this course. I suffer from fibromyalgia and thought I was going crazy! Not anymore, cogent explanations and directions for the future. Fantastic course.
Date published: 2017-12-21
Rated

5

out of

5
by
Gymbeaux
from
EVERYONE SHOULD TAKE THIS COURSE!
Start with the last question I usually answer when I review a book/course I have just completed. WHO SHOULD READ THE BOOK OR TAKE THE COURSE? At first you might think that since YOU have no pain, taking this course is not necessary but the course is NOT entirely just about YOU. As it turns out, the course is not only about a person experiencing chronic pain but also about that person's support group. Therefore, the course may be for you if you are a family member or friend of someone experiencing chronic pain or if you are the person experiencing the chronic pain. Dr. Bruce is a Pain Psychologist. To understand why that is important to this course and ultimately you, you must first understand what "chronic pain" is. Chronic pain are pains that typically last more than 3 months meaning you may injure a knee but the pain usually subsides and you resume your daily activities in less than 3 months. There are pains such as back pains, severe headaches, and even continued knee, hip, ankle, shoulder and neck pains that may persist and actually never completely go away. This course addresses chronic pains and what can be done when all other corrective measures have been exhausted. Why did I take this course? I have had chronic back pain for over 6 years and it has curtailed many of the activities I engaged in prior to the onslaught of the pain in my lower back. I wanted to learn more about chronic pain and what my options were in combating it. If you are in a similar situation, this course is for you. If you are a family member or good friend of someone experiencing chronic pain this course is also for you. My guess is that if you plan to live beyond 60 years old, this course WILL be important for you. I remember the day when I would watch older people struggle with just walking and would wonder how they arrived at such a fate for them. Then I became that "older person" and now I know how they feel. At times all seems lost. Yes there are people with far worse ailments in their lives than I have in mine but what gets lost in that type of attitude is that the ailments I am experiencing are my ailments and yes they have curtailed a great many of the activities I once performed. Now just walking becomes a problem at times. I tell you this as a form of disclaimer and more importantly to emphasize what someone can learn from this course to help them live a more happier and productive life. The course sets out a plan to deal with a person's new normal that includes chronic pain. It emphasizes not only that you establish specific goals it helps you determine what those goals should be. It explains pain, sometimes with terms that completely go over my head but the overall explanation is actually easy to understand in spite of those medical terms. The course lays out various treatment options for chronic pain that are currently available including medications one probably has already taken. Then when all measures seem to have failed, the course lays out a plan to learn to make lifestyle alterations to live that happier and more productive life. If YOU have chronic pain or if you know of someone else who has chronic pain, this course should be a must take for both of you. For the person with the pain, it will help create that better life. For the other person it will help them understand what the person with the chronic pain is going through and more importantly what that person is thinking and the emotional crisis that may be caused by the chronic pain. This is a GREAT course. As I said, on occasion it was over my head in regards to the medical terms interspersed throughout the course but the content was not affected by my not being able to recall the various names given to body parts that are affected and controlled by pain. Did it help me? Absolutely. Who should take the course? Anyone with lingering pains or knows of someone with lingering pains that they may be in a position to help. Anyone who plans to live long enough to where physical and mental pain may become a basic part of their life and that would include just about everyone.
Date published: 2017-12-08
Rated

5

out of

5
by
Frelee
from
Mayo Cinic. Guide to Pain Relief
I bought this as I am suffering from chronic pain. I really enjoyed the insights and ideas to help me deal with my pain.
Date published: 2017-10-30
Rated

5

out of

5
by
Cheryl AC
from
Covers all of the issues of chronic pain well
I bought this course to see what the Mayo Clinic had to say about chronic pain and how to handle it day to day. Overall, it was a very good course and one that I will probably loan to a couple of people I know with chronic pain who have quite a bit of problems with the condition. I myself have chronic pain and learned quite a bit about the subject. I am also a family practice doctor who had to leave private practice due to my condition and so although I knew a fair amount of what was being taught (like the trend NOT to give opiod drugs for constant use in chronic pain), I was a bit surprised that some modalities that I had used in practice weren't brought up or expanded on very much like biofeedback and TENS units. Of course, I did the first few lectures of the course several weeks ago so one or more of these older methods may have been brought up more than I recall. Also the reality of a multidisciplinary team approach of chronic pain treatment may be quite difficult for the patient and primary care provider in a rural setting where some of the specialists may be anywhere from 45-90 minutes away. Unfortunately, not all of us can live near such a pain center. My only complaint of this course is when a doctor spoke who used "doctorese" language throughout his half hour presentation. As I mentioned I am a doctor, so I didn't have trouble following him, but many laypeople might. I don't expect him to "dumb down" the concepts, but rather to use more "user-friendly" language. Unfortunately, it was one of the early lectures and I no longer recall his name. You'll know him when you hear him, I suspect.
Date published: 2017-10-24
Rated

4

out of

5
by
Karrie
from
Helpful Information
This course was very helpful in understanding not the 'why' but the 'how'of chronic pain. That has helped me to better understand the 'why' of my body's response to it.
Date published: 2017-09-29
Rated

4

out of

5
by
Peggy Jo
from
Great video
Glad I purchased this video since I feel I have learned much about pain from watching the video.
Date published: 2017-09-27
Rated

5

out of

5
by
Emerald
from
Excellent, comprehensive, and helpful.
In depth information and solutions to pain for those of us who suffer daily.
Date published: 2017-09-24
Rated

5

out of

5
by
617Mike
from
Mayo Clinic Guide to Pain Relief
My wife has been in chronic pain for several years. This course helped me better understand pain and pain management. Thank you.
Date published: 2017-09-24
Rated

1

out of

5
by
Mad dog
from
Too long
Too long and detailed. This subject matter could be covered much more concisely. I'm debating whether to even finish the course.
Date published: 2017-09-23
Rated

5

out of

5
by
TJNC
from
Informative Course on Chronic Pain
I bought this course to give me insight to what is actually going on in my body that leads to chronic, drug-resistant pain. The lecturer is clear, concise and knowledgeable.
Date published: 2017-09-21
Rated

2

out of

5
by
Not a fan
from
Not a balanced approach
I asked my husband to order this for me because I have a spinal tumor and I am in great deal of pain. Barbara Bruce does not appear to me someone who really appreciates the nature of unremitting pain. In the course of this course, I wanted to ask Barbara Bruce: what would it be like if you had a fire alarm going off next to your head and it never stopped? Would your main recommendation be exercise and meditation? I am not saying that exercise and meditation are not useful but they can't be the primary recommendations you make for people who are in a lot of pain. Barbara Bruce needs to make it clear that her expertise is psychology and NOT medicine. I have seen presentations by physicians who apparently did understand the nature of chronic pain and they conveyed the idea that there is also a role for the the appropriate use of drugs in the treatment of pain. I understand that this country is in an "opioid epidemic" but that doesn't mean that there isn't an appropriate use for narcotic and non-narcotic drugs to help people deal with pain. Although there are risks for using drugs to deal with chronic pain, there are also risks for not adequately treating chronic pain.
Date published: 2017-09-18
Rated

5

out of

5
by
Constantin
from
This course is full of great ideas, very professional presentation, well bland with other and with an interesting and very efficient medical approach. Execelent job!!!
Date published: 2017-09-14
Rated

5

out of

5
by
breeko
from
I'm using suggestions in the course which allowed me to reduce my non-opiate medication by 60%.
Date published: 2017-09-12
Rated

3

out of

5
by
Jake the Mace
from
Promising Title
We just finished viewing the DVD. It had some good information but we thought it lacking more current data given the price.
Date published: 2017-06-22
Rated

5

out of

5
by
SBReeves
from
Informative Audio Course
I bought the audio version of this course and have been listening to it in my car. I have already picked up some great information about managing chronic pain.
Date published: 2017-06-16
Rated

5

out of

5
by
CLfan1977
from
Very Helpful
Dr. Bruce has a calming, empathetic manner as she delivers information. I have chronic back pain and thought I had few options but she gave me new insight into things to try. My favorite chapters are managing stress, the cycle of pain and mood and the last chapter demonstrating exercises. I'm ready to put her suggestions into practice.
Date published: 2017-06-03
1: Why Pain Matters
One out of every three people suffers from chronic pain-pain that either never goes away or returns again and again. Although pain is a universal experience, there are ways you can manage pain effectively - and live an enjoyable and fulfilling life. Learn from case studies of people who have dealt with chronic pain and how their experiences may help you.<
2: What Is Pain?
The latest neurological research reveals that the brain's physical, emotional, and cognition centers all play significant roles in our perception of pain. The fascinating neurology of pain reveals why the most effective pain-control programs address the body, the mind, and the body-mind interaction.
3: Common Causes of Chronic Pain
Many conditions can lead to chronic pain, but one more recently discovered cause is central sensitization. This syndrome is caused by dysregulation of the spinal cord, the brain's thalamus, hypothalamus, and amygdala, and alterations in how pain is experienced. Central sensitization is thought to be the underlying cause of fibromyalgia, chronic fatigue syndrome, and more.
4: Medication for Chronic Pain: Why and Why Not
What are the short-term benefits and the long-term risks of using anti-inflammatories, analgesics, opioids, antidepressants, anticonvulsants, and other pharmacological treatments for chronic pain? Learn when drugs can be helpful and when it's time to address the bigger goal of successfully managing chronic pain-and managing life-without them.
5: How Exercise Helps with Chronic Pain
Study after study has shown that exercise releases endorphins, improves blood flow to the brain, reduces fatigue, improves sleep quality, and even helps build emotional resilience. But what's the most significant issue in developing an appropriate exercise program for a person with chronic pain? Moderation. Moderation. And more moderation. Learn why.
6: Manage Your Stress to Manage Your Pain
No matter its cause, stress signals your body to release cortisol-its primary fight-or-flight hormone-which increases your perception of pain, causes more stress, and even doubles the symptoms of pain that you experience. Learn how to break this cycle by identifying and reducing the real stressors in your life and adopting new behaviors that reduce stress and pain.
7: Social Support for Pain Management
Medical research consistently shows that people with rich social support networks are healthier in almost every way. But you might be surprised to learn what type of social support doctors have found most helpful for those with chronic pain, and who benefits. Learn how to initiate, develop, and nurture these significant relationships.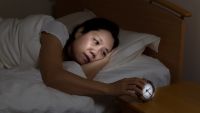 8: How to Sleep When You Have Pain
People with chronic pain are more likely to have sleep problems that impact their daily lives and are three times more likely to be diagnosed with a sleep disorder. Recent research reveals many complex relationships between pain and sleep-and the best ways to get the sleep needed to lessen stress and pain.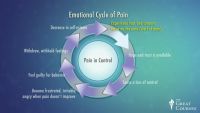 9: The Vicious Cycle of Pain and Mood
Symptoms of chronic pain are rarely stable, leading to good days and bad days - and unpredictable changes in mood. It's impossible to completely disentangle chronic pain from mood, especially since the emotions and pain that you feel travel along the same nerve pathways through your body. But help is available for mood disorders, and you can learn how to minimize their impact on your life.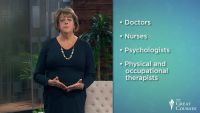 10: Building a Pain Management Team
Do you wish you had one person to lead your health care team? One person to coordinate, explain, and integrate information from your other doctors-to explain all your options and develop the best possible pain-management plan for you? You do. Learn why your primary care physician is almost always best for the job.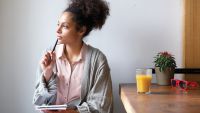 11: Creating a Pain Management Plan
Use everything you've learned in the first 10 lectures of this course to create your own effective pain management plan - one that meets your personal goals and identifies the lifestyle interventions that are most appropriate for you in the areas of exercise, stress reduction, social support, improved sleep, and emotional health.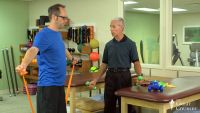 12: Active Sessions: Exercise and Relaxation
Begin two aspects of your pain management plan right now. Let experts gently guide you through physical exercise and meditation practices that will start you on your journey. Learn how to calm your busy mind and improve your chances of directing it where you want it to go-toward relaxation and comfort.
Barbara K. Bruce
Everyone agrees that pain is a universal human experience, but not everyone knows what to do about it.
ALMA MATER
Louisiana State University
About Barbara K. Bruce
Barbara K. Bruce, Ph.D., L.P., is a clinical health psychologist in the Mayo Clinic Department of Psychiatry and Psychology, and Associate Professor of Psychology at the Mayo Clinic College of Science and Medicine, Mayo Clinic. She holds a Ph.D. in Clinical Psychology from Louisiana State University in Baton Rouge, where she also earned her Bachelor's Degree in Psychology. In addition, she holds a Master's Degree in Physiological Psychology from the University of New Orleans.
Dr. Bruce has spent her entire career in the field of pain management. She served as Clinical Director of the Mayo Clinic Pain Rehabilitation Center Program in Rochester, MN, where she also led the development of the Mayo Clinic Pediatric Pain Rehabilitation Program. She is currently located at Mayo Clinic in Jacksonville, FL, where she has developed and currently leads its fibromyalgia and chronic abdominal pain treatment programs.
Dr. Bruce is widely published in scholarly journals addressing issues of pain management, including The Clinical Journal of Pain, Clinical Pediatrics, Mayo Clinic Proceedings, and Journal of Pediatric Psychology. Her research interests include the effective treatment for chronic benign pain and cancer pain, controversial use of maintenance opioid therapy in chronic non-cancer pain, and understanding the role of multidisciplinary psychosocial factors in treatment.