Rated

4

out of

5
by
Al Hussaini
from
Relevant and pertinent information. Good presentation.
Date published: 2017-03-20
Rated

5

out of

5
by
mrs k
from
Comprehensive review
Bought audio cd since I knew I could listen in the car during long drives. Very well narrated and opens your mind to alternative medicine
Date published: 2017-03-12
Rated

5

out of

5
by
Moonjoy
from
Excellent! The course is quite educational and I am glad that I have it.9
Date published: 2017-03-05
Rated

1

out of

5
by
tesla
from
Strongly not recommend this course!
This is an attempt to prop up a conventional medicine, which is a third leading cause of death in north America and take "alternative medicine" as a necessary evil because everybody is talking about it now. This person correct title is an allopathic doctor and not "M.D.", since naturopathic, allopathic, chiropractic, etc. are all medical practitioners. or doctors of medicine. His approach to so called alternative medicine is completely dishonest. Record on curing (not just treating) of chronic illnesses by the conventional medicine has been catastrophic, resulting in more people ill today then ever before. Aspirin and Tylenol are the leading cause of kidney and liver failure and disease and this allopathic doctor suggests to use these drugs first and just use massage or herbs to make one feel better, which is complete nonsense. Doctor John Bergman (chiropractic doctor, look him up on YouTube) would suggest that doctor like that is either ignorant or just evil and I agree. What everybody should do is hire a naturopathic doctor as a primary one and keep allopathic doctor as a secondary one (the conventional medicine has a good record on acute illnesses). Naturopathic doctor cured my acne (I was almost 10 years on Accutane) and got me off of beta blockers for high blood pressure by changing my diet, herbal medicine and exercise - no need for pharmaceutical drugs! I was skeptical about this course when I saw "M.D." talking about "integrative medicine" and my suspicion has been confirmed.
Date published: 2017-01-04
Rated

5

out of

5
by
Loulou
from
Excellent value
I'm a Holistic student, needed to up date knowledge and was very pleased to hear that major Hospital are researching and using these non-envasive techniques
Date published: 2016-09-10
Rated

4

out of

5
by
NanNehl
from
The Science of Integrative Medicine
This presentation was well done with good information. The reason I only gave it four stars was only because it was very basic. For anyone just starting their study of integrative medicine, it was great! I have read and studied the topic quite a bit over the years, so there was no new information for me. I would highly recommend it to someone with little knowledge of the subject.
Date published: 2016-08-15
Rated

5

out of

5
by
Bruce Belcher
from
Good Common Sense Approach to Medicine
Brent Bauer presents a survey of alternative medicine. His approach is based on a logical application of various methods which is grounded in medical research. I often consult the Mayo Clinic's website to see what they think of various types of herbal medicine, and Bauer takes the same sensible approach that one can see on the Mayo Clinic's website. Many doctors closely follow guidelines, which are often developed partly in response to political pressures, and it is refreshing to see a doctor who thinks through the issues before arriving at a recommendation.
Date published: 2016-08-02
Rated

1

out of

5
by
OasisMassage
from
Unable to watch DVD
For some reason, the DVD doesn't play on my laptop so I am unable to accurately rate the product. Very disappointed as I was looking forward to watching it. I would be happy to adjust my review accordingly should I actually be able to watch the DVD.
Date published: 2016-07-21
Rated

2

out of

5
by
IvoryBlue
from
To learn from this, you've been asleep for decades
From hypnosis to massage to meditation: these are all subjects i was familiar with in an already greater depth than was discussed here.
Date published: 2016-07-03
Rated

5

out of

5
by
dminorlando
from
I suspect people who purchase "Great Courses" are above average intelligence and have a great curiosity about many different topics. Since I already read a lot about health, nutrition, and medicine, I didn't learn much that was earth-shatteringly new to me. But what I did was learn that there are doctors out there who understand the importance of integrative medicine, and don't consider it hogwash. It was great to learn the Mayo Clinic's perspective on this topic. It brought a lot of different things that I had read together, and I truly enjoyed it.
Date published: 2016-07-01
Rated

3

out of

5
by
KassandraB
from
Great Information
A lot of in depth information on a few examples of treatments, herbs, etc. Gives information on how to research and vet different alternative and natural practices, but not information on each practice. Enjoyed learning about the information discussed.
Date published: 2016-06-29
Rated

4

out of

5
by
SantaFeMedicalDoctor
from
A "Cardinal" of the "Vatican of Western Medicine"
I am a graduate of Harvard Medical School class of 1979. I never dreamed that a Professor of Medicine at Mayo Clinic would speak so eloquently and comprehensively about natural practices that complement conventional Western Medicine. Essentially all twelve lectures expound on the theme of NESS. That is Nutrition, Exercise, Stress Reduction and Support. My chief criticism is that Dr. Bauer makes a strong case that these four principles may be necessary components for healing but it is never clear what Dr. Bauer believes are sufficient criteria for healing. I imagine that in Rochester, Minnesota most of his clients come for consultation because they are diagnostic challenges or for surgery and/or radiation therapy for which Mayo specializes. To be fair, Dr. Bauer does review programs at Mayo for patient families and for staff and employees. Those clients may have problems closer to what might be seen in most other communities. I listened to eleven of the twelve lectures while driving in the car. I watched the lecture on acupuncture on the GreatCoursePlus streaming app because acupuncture is a special interest of mine in that I use acupuncture heavily in my own medical practice. Overall I congratulate Dr. Bauer on his polished presentation.
Date published: 2016-06-27
Rated

5

out of

5
by
kentkemmerling
from
Very interesting
I have not completed this entire course, but am 75% done. I am captivated by the material. The author is great at telling the story and explaining the medical terminology. I am not a doctor nor do I work in this environment, but have always liked to know more about the medical profession. I find this course very good at describing the various ailments people may have as they come into an ED unit. It makes me appreciate how hard the job is as an MD in the emergency room. I love the presenters voice and tone. He makes the story so real and is a good teacher.
Date published: 2016-06-16
Rated

5

out of

5
by
Kymberly
from
Clear, Concise, Convincing!
Nothing like science-based, proven strategies that improve wellness to get my happy dance going. Dr Bauer offers a friendly manner and well-paced course that is accessible, achievable, and believable. As a fitness professional, I have already seen and experienced the benefits of alternative medicine. Given the Mayo Clinic's chops and this course, I can now point to one polished, comprehensive source that can help people age actively. Well-organized, well-defined terms, well researched. Listen, learn, feel and heal!
Date published: 2016-06-13
Rated

4

out of

5
by
Greyhoundmom
from
Well-balanced presentation
I have not completed listening to this course but so far am favorably impressed. The instructor is addressing a modern issue on integrating conventional medicine with alternative treatments and therapies. His is an MD but presents a balanced approach on the good and the bad with conventional versus alternative treatments. He is open-minded to alternative therapies if they help the patient and if they make sense. This is a course that all should listen to if they care about their health and want to work with their doctor to manage it. I like his open-minded approach to new ideas that were not taught when he went to medical school.
Date published: 2016-06-10
Rated

5

out of

5
by
CoachDoug
from
Very interesting
I found the content quite interesting - I use these MP-3 files while I'm exercising (usually about a 2 mile walk/jog - which fits well with the approximately 30 minute sessions). It definitely has made me more open to considering trying some of these alternative supplemental options in addition to the regular medical care that might be needed in the future. I do currently use some mild yoga and Tai Chi exercises most days.
Date published: 2016-06-05
Rated

5

out of

5
by
Daisydragonfly
from
The science of Integrative Medicine
I loved this and have re listened to it more than once for anything I may have forgot or missed. Told my daughter about it as she is a Wellness coach. And she also listened to my copy. and was impressed with the information that was gave. Very helpful. Fully recommend for anyone who is trying to be healthy and do the right things to get there
Date published: 2016-06-02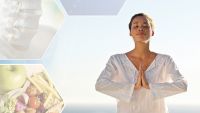 1: Complementary and Integrative Medicine
Explore the history of alternative approaches to care that have evolved into integrative therapies still in use today. The discussion begins with research investigating how nutrition, exercise, stress management, and social support (NESS) positively affected men diagnosed with prostate cancer. You'll understand why some doctors may still have questions about integrative practices, while others fir...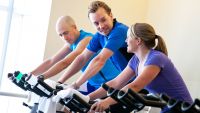 2: Making the Case for Integrative Medicine
Review the science behind the benefits of healthy habits, including eating well, exercising regularly, and getting enough sleep. Discover the multitude of positive impacts these habits can have on your mind, body, and overall wellness. Get tips to easily integrate simple changes into your daily routines....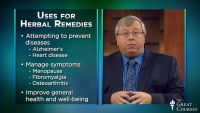 3: Herbal Supplements
Delve into the world of herbal supplements to understand the pros and cons of adding them to your health-care regimen. Get a handle on why no herbal supplement is necessarily "good" or "bad," and learn why it is so important to use supplements responsibly, with your doctor's input and guidance....
4: Supplements in Practice
Take a deeper dive into some of the most common supplements, and find out which ones Dr. Bauer recommends and uses in his own practice. Understand why he'll sometimes suggest treatments even when they haven't been definitively proven to be widely effective, or have produced mixed results....
5: Mind-Body Medicine
Examine the phenomenon of the mind-body connection to see how you can positively influence your mind in order to improve your body. This area of research is opening the door to new ways of thinking about and approaching various healing techniques. Dr. Bauer shares the latest findings and examples....
6: Guided Imagery, Hypnosis, and Spirituality
Focusing your mind has been known to help alleviate pain, symptoms of illness, and side effects of medications, and even to aid in changing negative behaviors. Dr. Bauer takes you through three practices-guided imagery, hypnotherapy, and spirituality-to demonstrate how these methods can be used in conjunction with Western medicine....
7: Practicing Meditation
Taking the mindful approach a step further, Dr. Bauer provides you with an insightful examination of meditation. In addition to reviewing the multitude of benefits that meditation can provide as both a coping strategy and a preventive measure, Dr. Bauer walks you through a number of steps you can take to help establish a successful meditation session so you can make the most of this practice....
8: Moving Meditation: Yoga, Tai Chi, and Qi Gong
Often grouped together with other mindful practices, Dr. Bauer dedicates an entire lecture to moving meditation, including yoga, tai chi, and qi gong. Although these methods have existed for thousands of years, the scientific benefits of integrating these practices into modern Western healing have just recently begun to emerge. Dr. Bauer reviews this research and provides examples of how these tec...
9: Relaxation Therapies
Superficially, relaxation therapies seem easy, but Dr. Bauer points out that to really get the maximum health benefits, you have to fully immerse yourself in these practices, and doing so can be challenging at first. He guides you through the process, noting the many mental and physical advantages that come with true relaxation. Once you've mastered it, relaxation will become second nature....
10: Effective Acupuncture
"Does acupuncture work?" is a question that's often met with controversy. Dr. Bauer discusses scientific evidence that demonstrates both the effectiveness of this technique and the medical conditions it has been known to help alleviate. He also provides valuable tips to help you prepare yourself and make the most out of each acupuncture session....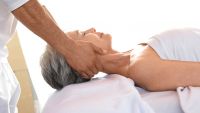 11: Massage Therapy and Spinal Manipulation
Many people appreciate a good massage, yet few really grasp the science behind how effectively it can help with healing. Based on ancient principals such as acupressure, Dr. Bauer illustrates how this practice is more than just a back rub and, when done properly, can have long-lasting effects that go beyond the session....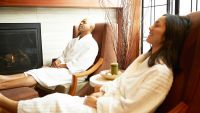 12: Living Well
Throughout the course, Dr. Bauer offers suggestions on how to approach the topic of integrative medicine with your doctor. He also touches on new integrative strategies that are being researched. By the end of this lecture, you'll be equipped with a variety of options for how to create a comprehensive wellness program that can positively affect your mental and physical health for years to come....
Brent A. Bauer
There has been a shift of focus toward wellness and preventative medicine in medicine today, and this is where complementary practices can play a huge role.
ALMA MATER
Mayo Graduate School of Medicine, Mayo Clinic College of Medicine
INSTITUTION
Director of the Mayo Clinic Complementary and Integrative Medicine Program
About Brent A. Bauer
Brent A. Bauer, M.D., is board-certified in internal medicine, a Professor of Medicine, and the director of the Complementary and Integrative Medicine Program at Mayo Clinic, where he has been on staff for 24 years. His main research interest has been the scientific evaluation of integrative medicine therapies, which patients and consumers are using with increasing frequency. Dr. Bauer's work is at the forefront of the emerging field of integrative medicine, which combines the best of conventional medicine with the best of evidence-based complementary therapies. Dr. Bauer has written several book chapters and more than 100 papers on integrative therapies, and he is the medical editor of Mayo Clinic Book of Alternative Medicine. He is a member of numerous scientific review panels and is currently collaborating on more than 20 studies being conducted at Mayo Clinic. He is the medical director of Rejuvenate, the first spa at Mayo Clinic, and of the Well Living Lab, a collaboration between Delos and the Mayo Clinic Center for Innovation.