Rated

5

out of

5
by
EAnnS
from
I absolutely loved the course!
Who would have guessed that I would end up liking math?!? Thank you so much for the incredible experience!
Date published: 2020-04-16
Rated

4

out of

5
by
BrainStudent
from
A COVID-19 Review for Grandkids
Each Monday we have a 1 hr Mental Math lecture review with our grandkids across the continent, via a Portal, during the COVID-19 epidemic. Other weekdays we do other things, e.g., news, social studies, etc. They have a gift copy of the Secrets of Mental Math. Prof. Benjamin is a fine pedagogist, and our grandkids (5th & 7th grade) get something from each lecture - although they aren't always conscientious about practicing the previous lessons for the next Monday. Not recommended if the students do not know the multiplication and division tables.
Date published: 2020-04-12
Rated

5

out of

5
by
Randeee
from
Invaluable new way to look at math
Completely opposite the way we learn math in school. Not sure why these methods were not taught as alternatives to traditional methods. This course has revolutionized the way I solve math problems in my head. It just makes so much sense. The author is engaging, enthusiastic, and is truly a math wiz.
Date published: 2020-02-27
Rated

5

out of

5
by
Jeffro
from
Great lesson structure
I bought 5 download courses a few weeks ago & I have found these courses to be just amazing! The Instructors are extremely knowledgeable & enjoyable to learn from. The format is easy to follow, with on screen controls to move back or fwd in each lecture. I will order again when needed.
Date published: 2020-02-20
Rated

5

out of

5
by
MarkInKy
from
More tricks in my bag of tricks
I have always employed these types of tricks to do math in my head but this helps by adding even more. A few may not be useful in everyday math but you can amaze your friends at your next party. The presentation was interesting and kept me watching. Overall these are useful skills if you take the time to learn them.
Date published: 2020-02-08
Rated

1

out of

5
by
butler
from
I bought this on 1/13 and did not receive it until 1/28. This shipping time is unacceptable. If there was a problem I should have been notified. Have not had a chance to check out the courses yet.
Date published: 2020-01-30
Rated

4

out of

5
by
flshutterbug
from
Great tips for improving your math skills!
Reinforced a few concepts I had discovered on my own but introduced me to many more. I'll need to do over it again and practice more but is time well spent. And his separate course on probability, odds and games is boffo!
Date published: 2019-07-22
Rated

4

out of

5
by
SueR
from
Good description of what it teaches
As a middle school math teacher, I have found this course to be great for my students and for me. I actually have learned a lot.
Date published: 2019-05-12
Rated

5

out of

5
by
Homewoodman55
from
Impressive and Educational
I bought this as I found the course description interesting. I was very pleased with the content although I don't see myself performing some of the advanced calculations mentally. Professor Benjamin enthusiastically presented the base concepts very clearly. I could see how easy handling basic arithmetic operations could be done. I liked seeing the various methods that I could employ to arrive at the correct answer. It was interesting to hear the Professor explain the difficulty with performing the mental calculations as the numbers used went to more than 3 digits being multiplied. However, he did repeat throughout the lectures that practice and the major system can overcome this difficulty. The course did not cover adding a lot of numbers other than a pair. At the start of one lecture when Professor Benjamin asked the crowd for several prices to sum, he did appear to take some time, but did arrive at the correct sum. I was extremely impressed with his demonstrations of multiplying 2 4 digit, and then 2 5 digit values.
Date published: 2019-05-06
Rated

5

out of

5
by
Grandma J
from
Fun
I have not finished the courses, but I love math and this is entertainment for me. I am anxious for my 11 year old grandson to visit and let me watch too.
Date published: 2019-04-23
Rated

5

out of

5
by
joe smart
from
One of the best
At last I bought this course and it`s very helpful for all people
Date published: 2019-04-05
Rated

5

out of

5
by
Jerry 53010
from
Super Speed Math
Course trains student to look at numbers in a different way to speed up mental math calculations. Extent of calculation ability will depend on incorporation of techniques into long term memory and short term memory capability. Course also provides various methods to aid short term memory (Major and peg systems). Recommend that course be repeated once per year to incorporate more procedures into long term memory and improve calculation performance. The mental exercises exercised in this course will definitely aid memory health much better than doing crossword puzzles. Professor Benjamin definitely has an amazing brain that is hard wired for short term memory and math.
Date published: 2019-03-13
Rated

5

out of

5
by
Bookkeeper24
from
Fun Class - Great Professor
I bought this over a month ago, finally got the chance to start it. Professor Arthur Benjamin is terrific - love his sense of humor & his joy for math. There is nothing better than having a professor who loves the subject! The subject is never boring with this kind of professor. Really enjoying math for first time. This should be taught in schools!
Date published: 2019-02-19
Rated

5

out of

5
by
Steve27
from
Do the math in your head
So far, I've only gone through the 1st lesson, but I think it's great. I've learned some neat math shortcuts. I'll be a math whiz in no time!
Date published: 2019-02-16
Rated

5

out of

5
by
warnoldt
from
What A Great Idea!
Not sure why anyone would give this a negative review. While some of the easy problems were easy for me as I already use the same or similar mental math solutions, I am learning a great deal about the more difficult problems and enjoying every second. I enjoy a professor who enjoys teaching as much as I enjoy learning. Professor Benjamin doesn't annoy me with his mannerisms, he makes me feel at home and if I actually know him. I also have his Math and Magic course and really like it also.
Date published: 2019-02-07
Rated

5

out of

5
by
Crazy old Marine
from
Secrets of Mental Math
Exciting & challenging. At my age (77), I am able to absorb a lecture & spend the rest of the week in repetitous review/practice. It has been amazing. Next summer, I plan to guide my 13 Year-old adopted daughter through the course, in preparation for 8th grade math.
Date published: 2019-02-04
Rated

5

out of

5
by
NewCSR
from
love this professor
I love this professor and his teaching style. test test
Date published: 2019-01-14
Rated

5

out of

5
by
Cachto
from
Great for Bright Kids
I'm using this DVD with my academically gifted 4th and 5th graders and they love it!!
Date published: 2018-12-02
Rated

5

out of

5
by
Ben54
from
Secrets of mental math
Professors are well versed in the subject matter and their presentations are formatted and delivered effectively to excite the intellectual curiosity of the listeners.
Date published: 2018-11-08
Rated

5

out of

5
by
Chris67
from
Love this course! The best $15.94 I ever spent!! Thanks for the free lectures.
Date published: 2018-11-08
Rated

5

out of

5
by
HabsMan
from
Secrets of Mental Math
Too bad this course was not around when I was in school. They should be mandatory in all schools in North America, thank you.
Date published: 2018-09-30
Rated

5

out of

5
by
Carol P
from
Absolutely loved it and thought it was fun!
I originally purchased this for my grandchildren. I watched it before giving it to them and was totally blown away. I'm almost 66 yrs old and for the first time in my life I was not only doing it, but actually having fun doing math. Loved it so much I bought a copy just for me, one for my other grandchildren, one for our library, and one for my great nephews and nieces. I also bought the transcripts to go with them. Why isn't math taught this way to begin with?
Date published: 2018-09-09
Rated

5

out of

5
by
hammonjo
from
Very interesting - but pace is a bit slow
I am a senior who has always liked to do mental math. The techniques I have learned in just the first three lectures are great. My goal is to teach the techniques to my 8 year old grandson who is excited by the idea. I have already spent many hours with him practicing simple mental math.
Date published: 2018-09-06
Rated

5

out of

5
by
lairdbosie
from
Really cool and clever
The Professor is brilliant, but arrgggh, stop with the puns already! They're really not funny. The algorithms presented are not merely clever, but solidly based on algebraic identities, theorems of modular arithmetic, and the nature of the base-10 number system. Overall, great stuff, and an invitation for further study and exploration.
Date published: 2018-08-31
Rated

5

out of

5
by
Jim Bob
from
Good Title
I have just reviewed the first 2 chapters, and am impressed with the instructors teaching methods and examples... I was a Math major in college, and this course is helping me exercise my memories.. My age is 80.
Date published: 2018-06-20
Rated

5

out of

5
by
tdsingler7
from
Mental Math
I am quite interested in any information that helps keep my brain active
Date published: 2018-06-20
Rated

3

out of

5
by
Dontuseanickname
from
It piques interest
I believe this material has substance but speaker keeps going back and forth which is distracting, and lectures gets tedious.
Date published: 2018-05-03
Rated

5

out of

5
by
X man 4
from
Blew my mind, That's why I'm reading "the Aging Brain"!!!
Date published: 2018-05-03
Rated

5

out of

5
by
Hanzy
from
I'm Learning a Lot
I'm doing this course with a friend, so it may take awhile for us to finish it. We both have to be available at the same time. So far, we are both enjoying ourselves. I have always liked to do math in my head. I wanted to improve that ability, and I am. As I'm 77 years old, I'm hoping it may stave off altzheimers disease.
Date published: 2018-04-28
Rated

5

out of

5
by
Underdog
from
Absolutely love it.
I think it has sharpened up my mind, I just love learning from a super instructor who loves his work. I highly recommend it to anyone who has the interest and desire. I love the course. I had a high school math teacher who made us learn the multiplication tables thru 20. She taught advanced math and I loved it. I am retired now but make money day by day with investments. A day without a profit is a disaster. So this is just up my alley.
Date published: 2018-04-19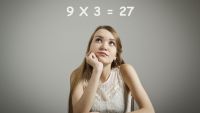 1: Math in Your Head!
Dive right into the joys of mental math. First, learn the fundamental strategies of mental arithmetic (including the value of adding from left to right, unlike what you do on paper). Then, discover how a variety of shortcuts hold the keys to rapidly solving basic multiplication problems and finding squares.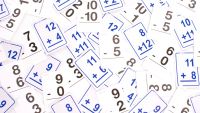 2: Mental Addition and Subtraction
Professor Benjamin demonstrates how easily you can mentally add and subtract one-, two-, and three-digit numbers. He also shows you shortcuts using the complement of a number (its distance from 100 or 1000) and demonstrates the uses of mental addition and subtraction for quickly counting calories and making change.
3: Go Forth and Multiply
Delve into the secrets of easy mental multiplication-Professor Benjamin's favorite mathematical operation. Once you've mastered how to quickly multiply any two-digit or three-digit number by a one-digit number, you've mastered the most fundamental operations of mental multiplication and added a vital tool to your mental math tool kit.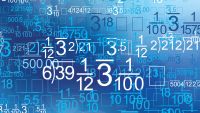 4: Divide and Conquer
Turn now to the last fundamental operation of arithmetic: division. Explore a variety of shortcuts for dividing by one- and two-digit numbers; learn how to convert fractions such as 1/7 and 3/16 into decimals; and discover methods for determining when a large number is divisible by numbers such as 3, 7, and 11.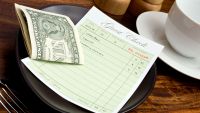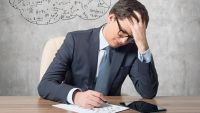 7: Intermediate Multiplication
Take mental multiplication to an even higher level. Professor Benjamin shows you five methods for accurately multiplying any two-digit numbers. Among these: the squaring method (when both numbers are equal), the "close together" method (when both numbers are near each other), and the subtraction method (when one number ends in 6, 7, 8, or 9).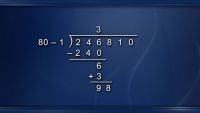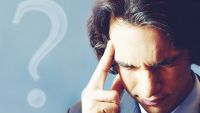 9: Memorizing Numbers
Think that memorizing long numbers sounds impossible? Think again. Investigate a fun-and effective-way to memorize numbers using a phonetic code in which every digit is given a consonant sound. Then practice your knowledge by trying to memorize the first 24 digits of pi, all of your credit card numbers, and more.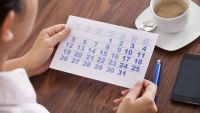 10: Calendar Calculating
The fun continues in this lecture with determining the day of the week of any date in the past or in the future. What day of the week was July 4, 2000? How about February 12, 1809? You'd be surprised at how easy it is for you to grasp the simple mathematics behind this handy skill.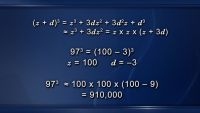 11: Advanced Multiplication
Professor Benjamin shows you how to do enormous multiplication problems in your head, such as squaring three-digit and four-digit numbers; cubing two-digit numbers, and multiplying two-digit and three-digit numbers. While you may not frequently encounter these large problems, knowing how to mentally solve them cements your knowledge of basic mental math skills.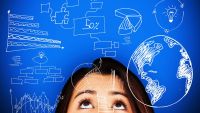 12: Masters of Mental Math
Professor Benjamin concludes his exciting course by showing how you can use different methods to solve the same problem; how you can find the cube root of large perfect cubes; how you can use the techniques you've learned and mastered in the last 11 lectures; and more.
Arthur T. Benjamin
As a professor, I have always wanted to bring math to the masses. The Great Courses has helped make that dream come true.
ALMA MATER
Johns Hopkins University
INSTITUTION
Harvey Mudd College
About Arthur T. Benjamin
Dr. Arthur T. Benjamin is Professor of Mathematics at Harvey Mudd College. He earned a Ph.D. in Mathematical Sciences from Johns Hopkins University in 1989. Professor Benjamin's teaching has been honored repeatedly by the Mathematical Association of America (MAA). In 2000, he received the MAA Deborah and Franklin Tepper Haimo National Award for Distinguished College or University Teaching of Mathematics. The MAA also named Professor Benjamin the 2006-2008 George Pólya Lecturer. In 2012, Princeton Review profiled him in The Best 300 Professors. He is a professional magician, whose techniques are explained in his book Secrets of Mental Math: The Mathemagician's Guide to Lightning Calculation and Amazing Math Tricks. Professor Benjamin also served for five years as coeditor of Math Horizons magazine. An avid games player, Dr. Benjamin is a past winner of the American Backgammon Tour and has written more than 15 papers on the mathematics of games and puzzles. Professor Benjamin has appeared on dozens of television and radio programs and has been featured in publications, including Scientific American, People, and The New York Times. In 2005, Reader's Digest called him America's Best Math Whiz.