Rated

4

out of

5
by
Ark1836
from
Overall Good
This is an interesting course where the professor tries to teach the audience how to think about problems the way that an economist does. The professor provided many interesting insights, such as how he analyzed the value of an extended warranty plan. The course felt a little more basic than I would have liked, so I can't give it five stars. However, there is a lot of good information here, and it is worth the time to watch.
Date published: 2019-02-04
Rated

5

out of

5
by
Jacx
from
Engaging
I made my 3 kids sit with me to watch a chapter each night, two of whom are in college. At first "ask" they resisted, thinking it would be boring since i made them, but they sat through the whole thing and were delighted. The presentation was never boring. Very well done!
Date published: 2019-01-23
Rated

5

out of

5
by
dansat1
from
Surprisingly good!
I've been wanting to learn some basic economics and thought this might be a good introduction. I did not expect it to be so interesting though! The professor promises that you will think about things in a different way after taking this course, and he was right!
Date published: 2018-12-09
Rated

5

out of

5
by
BrianInDC
from
Great Professor, Great Content
I received this course as a gift, and I can honestly say it's one of the best Great Courses I've seen (and I've seen quite a few). Professor Bartlett does a superb job of presenting the material in a compelling and accessible way. He boils complex material down to its essence and makes it both interesting and relatable. I would highly recommend this course - it will teach you to look at important life decisions (and even unimportant ones) through the lens of rationality.
Date published: 2018-08-20
Rated

5

out of

5
by
JayB
from
Outstanding. One of the best courses
I have purchased dozens of courses over the years and this one is one of the best. The professor is clear, concise, engaging. He somehow brings abstract concepts to life with lots of examples. I bought this course to learn how economists analyze situations. It accomplished that and much more. I became genuinely interested in the field and want to learn more.
Date published: 2017-12-23
Rated

5

out of

5
by
Nosaj
from
A very interesting and well developed course
I really enjoyed the 'Thinking like an economist' series of lectures. The entire course was well structured in that theories were introduced in a very logical order and were then revisited numerous times in subsequent lectures. This interleaving of the content helped me to remember the theories and improved my ability to generalize how the theory could be applied in real life.
Date published: 2017-12-12
Rated

5

out of

5
by
Dr Vicky
from
This is one I'm keeping permanently!
In the past, I have always donated my GC to my local library after I've finished listening to them. This course, however, is one I plan to keep---permanently! There are many concepts that I know I will want to refer to repeatedly when I'm faced with different decisions. This is one terrific course!
Date published: 2017-04-19
Rated

5

out of

5
by
LLSIOR
from
Powerful Concepts for Decision Making
Great concepts to assist understanding how to evaluate yours and others decision making processes. Future ideas will be looked at from additional perspectives. Well worth the time.
Date published: 2017-01-10
Rated

5

out of

5
by
JimmyM
from
Changed my way of thinking
This course reinforced economic principles that I learned many years ago in graduate school and had since forgotten. The material was very well presented and I enjoyed Professor Bartlett's teaching techniques.
Date published: 2016-12-09
Rated

5

out of

5
by
Epic
from
Worth the money and the time
Great content and examples. Instructor has a clear, concise manner in presenting the topics that encourages you to incorporate them into everyday life.
Date published: 2016-11-07
Rated

5

out of

5
by
CuriousTexan
from
Great value
I bought it on sale, and at like $1.50 per lecture it was a fantastic buy. Economics is a huge topic, and this one focuses on some core principles. I especially liked the discussions of the prisoner's dilemma and of behavioral economics. I could do without canned applause at the start and end, but the lectures themselves are smooth and logical (to me).
Date published: 2016-08-25
Rated

5

out of

5
by
VisionVixen
from
Basic but Very Helpful
This is probably extremely basic for economists, but it is very helpful for people who just want to be better at rational decision making. It helped me to think more clearly about some economic or just everyday life issues so that I can make informed decisions. It also clarified that there is a difference between informed risk and certainty, the latter of which is almost impossible! And it helped me to identify my own tendencies, which might actually be self-defeating in certain cases (I tend to be risk-averse). I listened in my car, audio only, but did not feel that I missed anything that might be on video.
Date published: 2016-07-25
Rated

5

out of

5
by
Zorbaste
from
Very good rational framework to use
I very much enjoyed this course. It provides a solid rational framework to use in everyday-life situations and help us make better decisions. The professor is very clear and enjoyable and uses many concrete examples to illustrate his point. I have already applied some of the tools he discusses and I have found useful to help orient my decisions and plans. Taken together with the other Great Course "Money Management Skills", this is a very useful course to improve our rationale behaviour.
Date published: 2016-05-27
Rated

5

out of

5
by
NotBruceWayne
from
This course saved me $1,000
In a fortunate coincidence, I had recently finished this course when I found myself unexpectedly in the market for a car. By thinking like an economist as taught by Professor Bartlett, I was able to buy a brand-new compact car for less than I planned to spend. In summary, the key was in shifting the anchor point for the transaction and concentrating the discussion on the margin--in this case, the different utility I would derive from the car I was negotiating for versus a lower-priced car in the same class from a different manufacturer that would also meet my basic transportation needs. In response to my insistence that I wouldn't be able to tell if the higher-priced car was really worth the extra money until I test-drove the lower-priced car, the dealer kept lowering his price. I finally accepted when his offer was $1,000 below what I came onto the lot expecting to pay based on my research, and it didn't appear I could get him to go any lower. I've enjoyed many Great Courses for their own sake, but the impact of this course to my personal economic well-being is particularly deserving of praise.
Date published: 2016-05-22
Rated

5

out of

5
by
CTSkeptic
from
Excellent, but too short
I really enjoyed this one & wished it was 24 lectures. Professor Bartlett's delivery was great & caught my attention quickly. He gave a lot of easy to understand, practical information while teaching core economic concepts. I hope TGC invites him back for followup courses!
Date published: 2016-05-19
Rated

5

out of

5
by
Armrod
from
Interesting Perspective
I thoroughly enjoyed this course. Even though I took economics in college this course brought a fresh perspective which applies to everyday life. I agree with other reviewers that this is not a highly challenging or intricate course but its not meant to be. Enjoyable and interesting. Highly recommended.
Date published: 2016-03-25
Rated

5

out of

5
by
DWebb
from
Crucial Mindset for Optimizing Business Competency
The course was an excellent reminder of the core approaches to complex problem solving given constraints. The most valued aspect of the course is how to center your thinking based on strategy, patterns of change, and behavioral economics, ie., anchor pricing, endowments, contracts...even black swan events (butterfly effect). This course does not include equations...but, one must always begin with a rational framework for defining the problem (what are we trying to solve) and keep you quick on your feet before diving into the details or jumping to conclusions to quickly. It's well worth the investment given that it will provide (or remind you) of the fundamental competencies when evaluating the strategic approach to solving problems and rational trade-offs and sensitivities before getting down into the details of framing out the solution design and modeling (data analysis / stochastic-deterministic models).
Date published: 2016-02-28
Rated

5

out of

5
by
rockrat30
from
Well done, for an economist
Economics courses are not high on my list. Nonetheless I recommend this course to anyone new to economics or who just wants a refreshing view of the basics by a good professor. In fact I would say it is the best coverage of basic economic concepts in the shortest time that I have experienced. I guess that means the efficiency is very good. That said, I struggle with economists' dogma. I think they often give themselves too much credit. Early on Professor Barlett compares economics to rocket science claiming that maybe economics is actually the more difficult discipline. That may be right. It's difficult to compare the social sciences with the deterministic sciences but I agree that economic science is tackling a very difficult problem. To address this economists tack on caveats: People, given perfect information, will act rationally, most of the time, maybe; Rational decisions won't necessarily result in socially optimum results; Sometimes the incentives are not right. Professor Bartlett addresses these problems and that is a large part of the reason I think this course is valuable. However, that does not change the fact that these rules for thinking like a economists are far more complex in application than implied. In the lives of average persons the rules can be difficult to apply and may not seem to work very well. Giving examples does not establish effectiveness. Predicting experimental and real world results establishes effectiveness. Then there are, what seemed to me, a few misstatements. The bagel for the concert ticket example seems to ignore the opportunity cost of selling the ticket for for more than the cost of the bagel. When talking about retirement contributions the professor stated that the employer match is free money that many people leave on the table. That sounds like a free lunch to me but the rules say there are no free lunches. Perhaps economics is a harder nut to crack than rocket science but I think the gist of the problem is that economists shouldn't compare themselves to rocket scientists at all. Economists succeed when they convince their peers they have a profound idea whether it's testable or not. Maybe metaphysics is a better comparison. Metaphysics is an ancient and rich academic field that has seeded real advances in more specialized areas. The real value of economic science may be in setting a structure and discipline to thinking about economics so that the irrational among us stray less afar. There, with my rant over let me restate the bottom line. I found this course surprisingly interesting and well presented. The toolkit Professor Bartlett offers is worth thinking about. The professor presents several practical situations that can quickly be of value. As a bonus I feel much relieve to know my ignorance is rational.
Date published: 2016-02-25
Rated

4

out of

5
by
scmemphis
from
Solid course
This was an interesting course. It will not be overly challenging to someone with much knowledge of economics, it does make you think about some things in a different way and shows how economic principals apply to so many decisions which you may not realize. While not overly challenging to me, there were a few "aha" and "I hadn't thought of it that way" moments that made it worthwhile. This will be a great course for my college bound son; not so much to help with economics classes but how to think, assess, analyze situations, opportunities, etc. Now, if I can just get him interested enough to listen to it!
Date published: 2015-12-03
Rated

5

out of

5
by
scorpio
from
Can be applied to many aspects of life.
I thought this course would help me understand some aspects of the economy, it did and many other aspects of public life. The idea that what may be logical for the individual can be very wrong for the group and vice versa.
Date published: 2015-09-07
Rated

5

out of

5
by
Johnsf
from
Fabulous Ciourse
Prof. Bartlett totally crushed this presentation. This is my fifth course with G.C. and by far my favorite. Bartlett was enthusiastic, well organized, prepared, and completely enjoyable. Loved this one!
Date published: 2015-07-31
Rated

5

out of

5
by
uswrdm
from
Thinking Like an Economist
This was my first Great Course and I could not have been more satisfied. The presenter did a great job and was readily able to add everyday applicable anecdotes to the presentation. I am having my 15 year old grandson take the course - he is now on chapter 8 - this is his first "college level" course. The course so far is holding his interest and we both get to discuss the topics together. The included Outline helps the process of our review as I actually finished the series before him. It allows me to know what topics are reviewed in the various sessions, so I can more easily stay on track with what he has recently read. Couldn't have been a better "first course" choice. In taking it, I realized how I have been thinking and acting like an Economist for most of my life - and that that is how I've been raising our grandson (and my other children.) Highly recommend this course.
Date published: 2015-04-12
Rated

5

out of

5
by
Gidda
from
My First Course has "paid off"
My First Course has paid off March 23, 2015 " This course, with its six principles digested and reviewed as needed, aids one's analyses of conditions, whether economic, political or personal. Once choices are analyzed, one can strategize to choose the best alternative in order to increase efficiency, i.e. to increase the payoff. (This isn't necessarily an economic payoff, of course.) The most useful part for me was "marginal thinking" and focusing on a sequence of small changes on the margin that add up. The course is fun and very practical. "
Date published: 2015-03-23
Rated

4

out of

5
by
Guitarbuilder
from
Thinking Like an Economist
The courses is too short to give you a good understanding of the economy. It leaves you with more questions that answers.
Date published: 2015-02-27
Rated

5

out of

5
by
Pagliaccio
from
How to make the potentially complex accessible
First, I admit that I have read a number (if not all) the books that he referenced in his presentations. However, he added more life to the material. I thought the course was very well structured. I particularly liked how he gave the 'toolkit' at the beginning and then applied it through out. He summarized frequently in a manner that refreshed the earlier material and helped reinforce it. The real life examples, the interrogatory questions, and variety of discussion kept the material going interestingly
Date published: 2015-02-19
Rated

4

out of

5
by
MikeW
from
A very good listen
Thoroughly enjoyed this course (would give 4 1/2 stars if an option). I thought the lectures were well thought out and provided supporting detail to the overall premise outlined by Professor Bartlett. I found his delivery engaging as well. Highly recommend.
Date published: 2015-02-05
Rated

4

out of

5
by
katgumby
from
Good but the content was being stretched out a lot
I enjoyed this course a lot and would recommend to someone without an Economics background. The examples he uses are great and I plan to use some of his techniques when explaining health economics to my students. The content seemed to be strung out a bit much for my taste, but I have a background in economics, so that may be a bias on my part. Overall, a nicely done course.
Date published: 2014-12-23
Rated

5

out of

5
by
Holzgedeckt
from
Very interesting course.
I love Economics and took a couple of courses at university. Every politician should take at least a first year course. This course by Professor Bartlett is very good. I enjoyed it very much. It is practical, easy to understand and entertaining. Yet, I know I'll play the lectures again because I can't recall everything. So, they are good value for the money and Professor Bartlett uses practical examples and does not waste words. I highly recommend this course even to people who think economic principles are hard to understand. They are not. Another course I would recommend is Mathematics and Music by Professor David Kung.
Date published: 2014-12-13
Rated

5

out of

5
by
Beagle
from
Thinking Like an Economist improved my thinking
I admit it: I only bought this course because it was dirt cheap in 2013's Black Friday deals (don't miss that catalog from The Great Courses!) However, I'm glad I made this purchase. Professor Bartlett teaches this course in a style that utilizes what we can recognize from our lives, both our good and bad choices, and explains them from an economist's point of view. Why does a real estate agent take you to a horrible house? It's an anchor point! Why am I still using internet explorer when everyone else has moved on to chrome? It's status quo effect! Why so much criminal recidivism? It's actually a rational choice because how else are they going to make money with a felony record? This course definitely helped me develop my critical thinking. Professor Bartlett offers many examples about how legislating rules to demand changes in behavior often backfires through unintended consequences (such as how shortening the fishing seasons doesn't lower the amount of fish caught, it only makes it more dangerous for the fishermen.) Our society would benefit from thinking more like economists: offer incentives to change behavior, because rules were made to be broken.
Date published: 2014-10-26
Rated

4

out of

5
by
Tobinator
from
Great speaker!
The professor is very entertaining, and he gives real world examples free from technical jargon. A basic course well suited for neophytes. I enjoyed it thoroughly!
Date published: 2014-10-12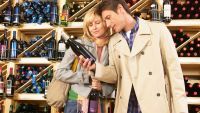 2: The Economist's Tool Kit-3 Core Concepts
Complete your tool kit for economic thinking with three key concepts. Learn what an economist means by rational decision making; how marginal analysis is used to solve complex problems; and how you combine these first two concepts to understand optimization.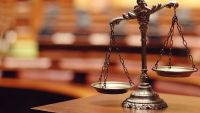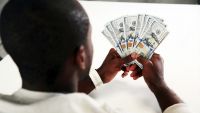 4: Incentives and Optimal Choice
How do economists think about the rights and rules that govern human interactions? Using real-life examples and classic problems like the Prisoner's Dilemma, plunge into questions of ownership, trade, and compensation and how ideas like incentives and responsibilities are intimately connected to them.
5: False Incentives, Real Harm
Two case studies involving tragic fires help you grasp two classic economic situations-the Tragedy of the Commons and the difficulties of providing a public good. Then, apply what you have learned to see how an economist would think about the even larger problem of global climate change.
7: Playing the Odds-Reason in a Risky World
People can strategically use information-selectively controlling, hiding, or subsidizing it-to influence the decisions of others. Examine concepts like the informational blind date and information asymmetry and see how they can lead to consequences like adverse selection and even the 2008 financial crisis.
8: The Economics of Information
Safety, like everything, has a cost; at some point, being a little safer costs more than it is worth. By studying how economists evaluate risk, learn how the concept of expected value permits rational decision making in situations with risk, but also brings its own set of dangers.
9: A Matter of Time-Predicting Future Values
Time can be one of the most important factors in economic thought; when events occur matters. This lecture looks at how economists deal with this critical factor, introducing you to concepts such as nominal versus real value and present versus future value....
10: Think Again-Evaluating Risk in Purchasing
Apply several of the new tools you've been working with to learn how an economist might confront one complex choice you have likely faced yourself: whether to purchase that extended warranty on an expensive consumer item like a big-screen television.
11: Behavioral Economics-What Are We Thinking?
Despite the predictive power of conventional economic presumptions about fundamental rationality, behavioral economists are showing that we sometimes do things that indeed seem irrational. Delve into several examples of this and possible means of overcoming these behaviors.
12: Acting like an Economist
Apply what you've learned by thinking like an economist about three different issues: doing a cost-benefit analysis of crime from a criminal's perspective; altering our own structure of incentives to motivate healthier behaviors; and finding policy solutions to traffic congestion and its resulting pollution.
Randall Bartlett
The Great Courses have permitted me to share my enthusiasm for European History and Culture outside the classroom, reaching an engaged and passionate audience intent on learning.
ALMA MATER
Stanford University
INSTITUTION
Smith College
About Randall Bartlett
Dr. Randall Bartlett is Professor of Economics and Director of the Urban Studies Program at Smith College, where he has taught for 30 years. A graduate of Occidental College, he earned both his master's degree and doctorate from Stanford University and taught at Williams College and the University of Washington before joining the Smith faculty. A highly skilled teacher, Professor Bartlett has twice won all-college teaching awards at Smith and was the 2003 recipient of the college's Distinguished Professor Award. He has served at both the department and college levels as a teaching mentor to junior faculty and has been instrumental in developing a number of important programs at Smith, including founding and directing the Phoebe Reese Lewis Leadership Program and serving as the first director of the Public Policy Program. He also presents each fall a wildly popular financial literacy lecture series that is attended not only by students, faculty, and staff, but also by members of the community of Northampton. The author of numerous articles on economics and public life, Professor Bartlett has also written three books, including his most recent, The Crisis of America's Cities, which explores the problems and prospects of urban America.