Rated

1

out of

5
by
Jamacei
from
Non verbal communication
This audio was a waste of time. Very pedestrian and superficial. It lacked specifics. Do not buy this.
Date published: 2019-08-04
Rated

2

out of

5
by
Almost
from
Almost Average.
This is a course of "almost". We learned all the technical terms used in the subject research and we "almost" learned how to use the information presented. We heard that students in the FBI, police departments and military had been taught how to use the methods that are described but we never had the comparisons of the expressions by each emotion shown to us so we "almost" learned how to use them ourselves. The instructor was always on the brink of doing this but then would go to a different point. It became obvious half way through the course that he would never show enough to really understand nonverbal communication. Perhaps he didn't want to lose his teaching gigs if the course really did what it was named. So please rename the course, "Almost Understanding Nonverbal Communication".
Date published: 2019-05-27
Rated

5

out of

5
by
Marlan
from
Excellent information and discussion.
The information provided was excellent and useful in my life and career. I recommend this for anyone because we all interact with other people.
Date published: 2019-05-15
Rated

3

out of

5
by
DaleM
from
The Science of NonVerbal Communication
I feel like I should be inserting emoticons into this review! isn't that how most emotional communications happens these days? I took the course in the hopes of learning more the craft of interpreting nonverbal communications, but I was treated to the science of understanding nonverbal communications. For this reason alone I give the course a three-star rating - because my expectations were not met. However, I do think the professor and the content are very good. And I did learn more of what lies beneath the nonverbal cues I see in people. It's just that understanding how the brain drives nonverbal cues was not the heart drive for nonverbal cues I was looking for.
Date published: 2019-04-17
Rated

5

out of

5
by
Chriswm
from
Excellent presentation
I thought I was pretty good at reading other people's non verbal communications but this course definitely showed me new and interesting ideas and techniques
Date published: 2019-04-14
Rated

5

out of

5
by
Huskerdan
from
Lots of great examples.
I enjoyed this course. The instructor was very credible. He provided good examples and portrayed them a way that avoided exaggeration.
Date published: 2019-02-27
Rated

3

out of

5
by
Bob71
from
Distracting body language
Overall the course material was informative, however, the presenter's own body language was distracting. I was never sure if he was illustrating something from the material or his bouncing on his feet was just a personal tic!
Date published: 2019-01-20
Rated

1

out of

5
by
Ede83
from
Understanding Nonverbal Communication
I was very anxious to take this course but there is so much refering to Darwin that I was really turned off. Sorry!
Date published: 2019-01-02
Rated

2

out of

5
by
Gene000
from
Not great
Too much time spent talking about study designn and nonverbal communication theory. If you want to become better at reading nonverbal communication this course is not for you.
Date published: 2018-11-28
Rated

3

out of

5
by
eelovestolearn
from
Was just ok
This was my first Great Courses course and it was just ok. I didn't learn that much new information. It was certainly presented well. I bought three courses (there was a special deal), so I'm hoping the other topics will be more compelling.
Date published: 2018-11-15
Rated

3

out of

5
by
huzzah
from
Not what I expected
Prof is a good speaker but the course gives me very little understanding of non-verbal communication. He goes to great lengths to explain it but gives few reaql insights as to how to interpret it.
Date published: 2018-10-31
Rated

5

out of

5
by
Westy600
from
Super Course! A Real Eye Opener!
Starting on an application & verification plan. Want the lecture techniques to become 2nd nature........ Westy600
Date published: 2018-10-07
Rated

3

out of

5
by
Boopa
from
Basic information, needs more depth
The professor speaks about nonverbal communication, but waves his hands and arms around so much, it is a distraction. He should watch his own presentation and improve his own use of nonverbal communication.
Date published: 2018-09-26
Rated

5

out of

5
by
LB1342
from
So helpful
I bought this to help me with my overall communication style and am so happy I did. Lots of great tips.
Date published: 2018-07-20
Rated

2

out of

5
by
caye
from
good
lost faith in the product when it referred to studies from the 1950"s
Date published: 2018-04-10
Rated

5

out of

5
by
carbuff
from
Very Good - Enjoy Viewing it
I bought this for my husband about a month ago and he really enjoys listening and watching it while he is owrking out.
Date published: 2018-03-28
Rated

5

out of

5
by
Estelara
from
Valuable Social Tool
This course is riveting! Many recognizable behaviors in oneself and others, with fresh insights; many valuable tips for improving social skills.
Date published: 2018-03-24
Rated

4

out of

5
by
zorro4122
from
Great choices
We purchased 4 courses of which one is about body language and it's very insightful. These courses fill a void not necessarily available. The only downside is downloading of the video material is archaic.
Date published: 2018-02-18
Rated

3

out of

5
by
Scrappynoon
from
If you want to read body language, this won't do i
Thought this might be more about how to read body language and non-verbal cues. Not so much. A chapter on how to tell if someone is lying, but then the narrator says "there's really no way to tell if someone is lying" and the earlier research on this (eyes lift to the left) aren't reliable. So what's the point?
Date published: 2018-02-07
Rated

2

out of

5
by
Raffles
from
not good
bought a few weeks ago .. have enjoyed listening but did not cover what I had expected .. very little insight mostly historical and irrelevant to subject
Date published: 2018-02-04
Rated

5

out of

5
by
Luluann
from
understanding Nonverbal Communication
Had this course two weeks ago, what an excellent eye opener, I learn a lot from it , it make me more aware of myself and other people. more observant. The professor who present this course is the best I ever had very interesting, I was very happy I bought this course, and would recommend it to others. Thank you Great Courses.
Date published: 2018-02-03
Rated

5

out of

5
by
drkms
from
Great speaker!!!
Mark Frank is brilliant and humble. He is a big name in nonverbal communication and explains it so eloquently. Thank you for his course!
Date published: 2018-01-25
Rated

4

out of

5
by
Stenl
from
Understanding Nonverbal Communication
This is a very interesting subject taught by an excellent professor
Date published: 2018-01-03
Rated

5

out of

5
by
Don Julio
from
excellent [presentation
Enjoy each segment. Recommended for people who work with the public.
Date published: 2017-10-22
Rated

5

out of

5
by
Carol1958
from
New World Open to study
I was blown away by the lecture on something I have been using off and on through my life. Watching body language. I am a first time customer to The Great Courses but I will be strong supporter of this program.
Date published: 2017-10-07
Rated

3

out of

5
by
Cattican
from
Describing could replace Understanding.
The examples seem to be based on everyday observations, legitimized by quoted studies. I think the material in Cultures of the World lays a foundation, and feel those examples link to expanding Nonverbal Communication usefully. I would recommend those courses as a set.
Date published: 2017-09-26
Rated

5

out of

5
by
Louise Ann 51
from
Fascinating
Used the information to handle a situation on what I learned about personal space with a past acquaintance. I found we both learned something about ourselves. We now can be friends with boundaries. Interesting to learn about cultural differences.
Date published: 2017-09-20
Rated

5

out of

5
by
Lee H
from
Well presented. Very glad I bought it. You do quality programs.
Date published: 2017-09-13
Rated

1

out of

5
by
piyayancha
from
Disappointing
Restatement of commonly know facts about non-verbal communication. I was hoping for something more specific. First disappointment with Great Courses.
Date published: 2017-09-11
Rated

4

out of

5
by
GreyGreen
from
Good presentation on the background science.
Course presents science and research on voluntary and involuntary responses to a variety of external stimuli. It is not a step by step guide to understanding body language.
Date published: 2017-09-05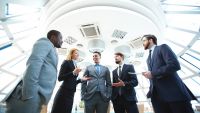 1: The Science of Nonverbal Communication
Learn about the popular, and often incorrectly referenced, study from the 1960s that opened the door to the modern study of nonverbal communication. Understand why nonverbal communication matters so much, and learn how it interacts with verbal communication to reemphasize or deemphasize the message....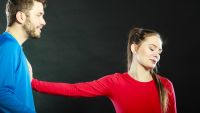 2: The Meaning of Personal Space
Examine the biological drives, such as territorialism, that influence our nonverbal reactions. Define the three "levels" of territories and see how they affect our reaction. Understanding this is an inherent reaction in everyone can help reduce social conflicts....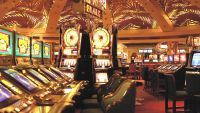 3: Space, Color, and Mood
See how you send signals by just by the colors you choose to wear, or the makeup and scent you apply. Trace the evolution of why certain colors or smells still send subtle and often unconscious messages. Study how the use of space, architecture, lighting, and other, seemingly ambiguous external factors can all have an impact on how we feel, react, and behave....
4: What Body Type Doesn't Tell You
Can we predict behavior and personality based on the body or the face? Are taller people more likely to earn more money than shorter people? What makes someone's face attractive? Dr. Frank looks at the myths and facts about how age-old cultural references in seeking mates and partners have evolved into snap judgments about personality types, which can have an effect on our potential success....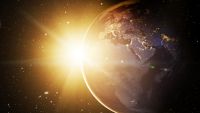 5: Evolution's Role in Nonverbal Communication
Unravel the long history of how nonverbal communication has evolved, how and why we originally interacted with others, and how the biological history of our bodies suggests that our ability to communicate verbally was so limited, the only way we could send messages to friends and foes was through facial expressions and body language. You'll also explore the seven emotions communicated most strongl...
6: Secrets in Facial Expressions
Take a closer look at facial expressions, learning that some reactions may be superficially easy to read, while other expressions demonstrate a conflict of feelings or nuances that often get lost in the interpretation. Learn how Darwin, as well as contemporary psychologists Paul Ekman and Carroll Izard, studied facial and body expressions to determine that certain expressions of emotion may be uni...
7: Hidden Clues in Vocal Tones
Probe into the nonverbal elements of the voice: the configurations of pausing, the irregularities of speech, and vocal tone. Tone includes the amplitude (volume), timbre, resonance, and pitch of the voice. How fast you talk, how much you say, and how long you wait to respond all send messages about the message you are about to convey. Discover how much you can-and can't-tell about a person just fr...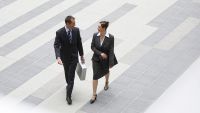 8: Cues from Gestures and Gait
Body language communicates many things, and often contradicts messages that our words convey. Divide the body into the areas that send the clearest signals about your intent to better understand how to use your posture and gestures to communicate. Explore how the position of your hands and head, your gait as you walk, and how much space you take up all send indications about who you are and how yo...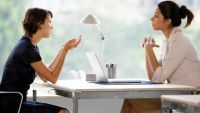 9: Interpreting Nonverbal Communication
How good are we at reading people? Can we train ourselves to be better at this skill, or is it an inherent ability? This lecture explores a number of studies that measure the ability to read facial expressions, voice and tone, and body language. Get some tips for improving your own ability to read nonverbal communication....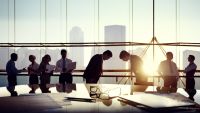 10: Cultural Differences in Nonverbal Communication
While the previous lectures explored the biological evolution of nonverbal communication, which are hard-wired into most living creatures, this lecture delves into the fascinating impact culture has had on nonverbal communication. Examine the nonverbal communication differences that are driven by the integration of biology and culture, including the unwritten display rules that every culture adopt...
11: Spotting Nonverbal Deception
The ability to detect a lie by clues in the voice, body language, or facial expression is a much-desired skill. When under scrutiny, most people react with aroused emotions-anxiety, for example-even when they are telling the truth. Start this lecture learning the difference between a deception and a lie; for example, not disclosing all the facts versus outright fabricating a story. Then explore th...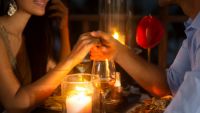 12: Communicating Attraction
Conclude the course by revealing how the ability to better read nonverbal communication can affect our daily relationships and help us have a better chance of success in all areas of life. From job interviews to doctor's visits, Dr. Frank will show you the impact nonverbal communication has in everyday situations. You'll also discover that although many cultural differences affect nonverbal commun...
Mark G. Frank
Nonverbal communication has similar but not identical features to verbal communication. It is in those differences where we glean maximum insights.
ALMA MATER
University at Buffalo, The State University of New York
INSTITUTION
Cornell University
About Mark G. Frank
Dr. Mark G. Frank is a Professor and Chair of the Department of Communication, as well as the Director of the Communication Science Center at the University at Buffalo, The State University of New York. Dr. Frank received his B.A. in Psychology from the University at Buffalo and received his Ph.D. in Social Psychology from Cornell University. Dr. Frank's work has examined the behaviors associated with real versus falsified emotions, behaviors that occur when people lie, and the factors that make people better or worse judges of emotion and deception. His work has been funded by The National Science Foundation, the U.S. Department of Homeland Security, the U.S. Department of Defense, and the intelligence community. He has used these findings to lecture, consult with, and train U.S. federal law enforcement agencies, intelligence agencies, local and state agencies, and selected foreign agencies. He has presented briefings on deception and counterterrorism to the U.S. Congress and the National Academies of Sciences. In 2005, Dr. Frank won The Rutgers College Class of 1962 Presidential Public Service Award for his uncompensated work with law enforcement and other professionals. He has also won a Visionary Innovator Award from the University at Buffalo for being a co-inventor of patented software that reads facial expressions in real time. Dr. Frank has also received a National Research Service Award from the National Institute of Mental Health. Dr. Frank has published numerous research papers. He has also coedited two books. He has appeared more than 100 times in print, radio, and television outlets.