Plus Pilots: The Science of Fear
Rated

5

out of

5
by
acuffauniv
from
Waiting for more
This one class gives encourages me to follow a full course in the subject.
Date published: 2021-04-21
Rated

5

out of

5
by
georgebis
from
Fear
Very enlightening and educational. I would love to learn more about the subject
Date published: 2020-12-13
Rated

5

out of

5
by
vivianapuebla
from
Amazing content
Great content, very well presented, I will like to view a full course on this topic. I think going deep in the science behind the emotional reaction is very important. I liked the view from a sociology perspective. Would like to know more about evolutionary psychology, emotional reactions and social consequences. Very well done!
Date published: 2020-11-03
Rated

4

out of

5
by
KC1575
from
Fascinating Content
I do agree with some reviewers that the material was rushed through and that more time/graphics would have deepened my level of interest and understanding. But a great, quick overview.
Date published: 2020-10-21
Rated

3

out of

5
by
MickyM
from
Too rushed.
I thought that this was a good lecture, but it seemed to me that it was too rushed. The lecturer seemed to be going to fast and messing up words, and some topics that were interesting were cut short.
Date published: 2020-09-28
Rated

5

out of

5
by
SM66
from
Everyone should watch this course.
Although I am no stranger to the function of the autonomic nervous system, I found this lesson enlightening and informative. In this time of political upheaval and, with a dearth of truth-tellers on both sides, it is imperative we all examine our own responses to the untruths we hear. I will be paying more attention to what I hear and I will, from now on, fact check all I hear. A great lesson...thank you.
Date published: 2020-09-08
Rated

3

out of

5
by
Heather M
from
Great Information
Much food for thought. Some graphics would have been nice. The content was excellent. Don't move the camera back and forth so much, distracting.
Date published: 2020-09-02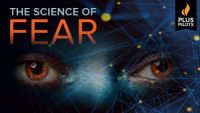 1: The Science of Fear
Our brains are amazing organs, giving us the ability of abstract thought, language, intellectual curiosity, and more. Yet, when faced with scary or threatening situations, our brains have cognitive biases which cause blind spots, and we lose our ability to judge reality, think rationally, or consider risk management options. Join Dr. Margee Kerr, a sociologist at the University of Pittsburgh in Pennsylvania, to delve into the body's neurophysiological system that keeps you alive but can also sometimes land you in harm's way.