Rated

3

out of

5
by
Ranlom
from
Not what I was hoping for
The course is a general overview of what I would term the philosophy of probability. While there are entertaining anecdotal examples, do not expect to learn how to approach and solve probability problems. I thought that the lesson in which he discussed probability of rainfall to be a total waste of my time....sorry for being so harsh. I also would comment that watching these lectures illustrated one of the big drawbacks to this learning approach: the inability to ask questions to clarify issues. There were at least two specific cases where I would have like to ask a question where I believe the answer would have helped my understanding. Would I recommend this course? Yes, for people who have never been exposed to probability.
Date published: 2017-06-23
Rated

2

out of

5
by
edosan
from
A fair but not great introduction to probability
I was hoping this course to be more in depth on the topic but was disappointed. I understand that a course of this length isn't really going to get into the math required, but I felt there were way too many things that were glossed over in the course. I did like the explanations of some things but felt that it was far too cursory for my liking.
Date published: 2017-03-31
Rated

1

out of

5
by
ProfessorCrow
from
I really wanted to like this, but...
I'm a long time customer and have bought and enjoyed dozens of TG courses. This is not one of them, unfortunately. The primary problem is its outdated format. This looks like one of the first courses TG made, because it is shot in front of a live audience without a teleprompter. Clear presentation is not the professor's strong suit, who fumfers throughout the entire presentation, with more "ums" than pedagogical content, it often seems. The use of graphics is poor and the live probabilistic demonstrations with dice use dice too small to be seen on a cell phone screen (as I said, this course is old). Perhaps the professor is very knowledgeable, but his un-prompted presentation was so poor I had to return the course. I am very interested in the subject matter, so I hope TGC re-records the course, or one similar, with an updated format (and a teleprompter).
Date published: 2016-10-24
Rated

4

out of

5
by
Math Practitioner
from
Randomness Everywhere
Professor Starbird has a passion for math and his aim is to provide an overview of probability concepts to non-mathematicians. Professor Starbird has chosen many classic problems and applications from various fields to illustrate probability concepts. For me personally, I enjoyed lecture 5 where Professor Starbird discussed weather forecasting in detail, i.e., What does it mean if there is a 30% chance of rain tomorrow? Lecture 3 on Expected Value is important if you want to understand probabilities of playing games of chance. Lecture 10 (conditional probability) discuss an important probability concept that often trips up professional practitioners and statisticians alike. If you've ever struggled with understanding Bayesian probability, or tried to use the Bayes Rule formula, Professor Starbird provides an intuitive example in lecture 11. In my experience, if you've taken a probability course, then this course can add some conceptual understanding to the formula-based instruction you likely received. However, if you haven't taken a probability course, you will gain a conceptual overview of probability, but will likely not be able to apply these methods without further training.
Date published: 2016-09-12
Rated

5

out of

5
by
Poliwogg
from
Excellent Practical Information
This course is very practical in making clear the issue of risk-reward which is such a part of everyday life. The lecturer is very dynamic and makes his points clear. I especially appreciate how he has used the power of the computer to analyze random events so thoroughly. As well as showing the math involved in computing the various probabilities he also gives clear explanations of the process. I very much enjoyed this course.
Date published: 2016-06-04
Rated

4

out of

5
by
mathman21
from
Interesting course
I learned a lot about probability through this course. Really enjoyed the lectures on using probability in real life situations. A few times I got confused tying to understand what the instructor was really saying about a topic.
Date published: 2016-02-06
Rated

2

out of

5
by
TJ85296
from
Important subject but not very well presented
I was hoping for more from this course which does cover a very important subject. It's a reasonable general introduction for those not familiar at all with statistics. He does make a good case about how statistics and randomness are everywhere in our lives. I had hoped for more depth such as the bell curve, average vs. mean, variance, multi-modal statistic (at least a statement about the existence of populations/situation where these exist), large vs. small sample testing, etc. I do love the Great Courses because they don't get bogged down in math drills so I'm not advocating for the standard university statistics course like I took some 40-years ago. I would like, however, a course that reviews the top-level concepts, applications and challenges involved with applying and interpreting statistics the right way and how statistics can be inadvertently and/or purposely manipulated. In this regard, this course fell far short of my objective.
Date published: 2015-10-30
Rated

1

out of

5
by
realeducator
from
texas bloviator
This guy probably could have made the material clear and accessible, but instead he chose to stand and talk with what might have been, to him, meaningful hand movements along the way. Lakes become rivers and then become lakes, again, not central to the argument but an indication of lack of focus. Examples are mostly not explained after being worked out, so that what might be helpful, a sound and clear working through of just exactly how this unanticipated outcome is in fact probable, just never happened. I cannot understand how this guy got highly rated, nor would I be interested in another course taught by him.
Date published: 2015-08-01
Rated

4

out of

5
by
HuronHiker
from
Well Worth the Price
This is not a course in statistics but a well presented introduction to real world random events and finite mathematics. True, Starbird does not mention permutations and combinations by name but gives examples of how they are used starting with the first lesson. If you find the subject fascinating (as I do) take a look at a couple of books by authors Leonard Mlodinow and Deborah J. Bennett.
Date published: 2015-06-19
Rated

5

out of

5
by
MikeUbans
from
Great Course
I thought this was a very good course. As a person who has not gone to university, I was glad to not be bogged down with a lot of math. The math was simple enough to follow in my head but it described the concepts well. I liked the professor and thought he showed genuine enjoyment in the topic, and his occasional stammering (which other commenters have pointed out) didn't bother me a bit.
Date published: 2015-06-16
Rated

4

out of

5
by
LiveLongandProsper
from
My review of "What are the Chances: Probability Made Clear" by Michael Starbird: Professor Starbird makes this course enjoyable and fun as he makes cases of flipping a coin or rolling a dice, as well as talking about the game show "Let's Make a Deal" hosted by Monty Hall.
Date published: 2015-05-23
Rated

4

out of

5
by
Farmboy
from
Probability is a difficult subject, and it would take a much longer course to begin to do it justice. I believe Dr. Starbird did a good introductory job. He had good examples of determining probabilities, and how one might go wrong at it. I'm not as happy with this course as with 'Thinking Like an Economist', but the subject matter is different enough to make a close comparison difficult.
Date published: 2015-03-02
Rated

5

out of

5
by
HansSachs7
from
Terrific Communciator
Professor Starbird takes a difficult topic for those of us who are not naturally numerate and are well beyond our university years and makes it exciting and relevant .
Date published: 2015-01-31
Rated

4

out of

5
by
sakfljjkfl
from
What Are the Chances? Probability Made Clear
Excellent detailed presentation on ones chances of making the correct decisions on everyday opportunities. If you want to obtain a better understanding on topics of interest to you, it would definitely be an absolute benefit to check out the offerings of The Great Courses, Each course is clearly presented by a master of the topic, is cost-effective and once obtained is always available for review and a more in-depth understanding of the subject.
Date published: 2015-01-27
Rated

1

out of

5
by
Doris
from
Old school style
Worse buy, kick myself for not reading feedback b4 purchase. Does not mention combination or permutation when covering that topic. He is knowledgable, not an effective teacher. I learned more from Jason Gibson of MathTutorDVD.com. He is the best! I had subscribed for more that 3 years, still active. Highly recommend for this topic. I thought I would explore other lectures, am disappointed.
Date published: 2014-04-21
Rated

2

out of

5
by
ScottH
from
Not Very Advanced
I tutor high school and college students. I was looking for something that could help me better explain some of the formulas. Unfortunately, the material on these lectures is very basic and was not sophisicated enough for anything beyond the third week on a basic high school level stats class. If you just want to learn about stats, you might enjoy this. If you want to learn stats at a high school course level, you will need to find something more advanced.
Date published: 2014-04-15
Rated

5

out of

5
by
DougDi
from
Clear presentation
This is a well-organized course, presented with clear, understandable examples. It provides a good basis for the study of statistics, and highlights the idea that the reality of probability may be at odds with intuition or "common sense", providing an important critical thinking tool.
Date published: 2014-03-06
Rated

4

out of

5
by
Steve941
from
Useful and revealing!
I have truly been enjoying this video and may watch parts of it again to cement my understanding. You don't need to be a mathematician to understand it, and there are many real-life examples. I only have two minor gripes: 1, The speaker really needs to look at the camera. It's almost as if he is deliberately avoiding eye contact. I find this very distracting. 2. While there are visual aids and charts, they border on the bland and boring. Certainly, with today's technology, the visuals could have much more impact.
Date published: 2013-08-28
Rated

4

out of

5
by
Thorsten3
from
as he said: more homework, please
Overall an entertaining course with quite a few revelations. But ... Prof. Starbird said it: The TGC should "promote" more kind of homework! I totally agree as frontal presentation is one thing, but having to work on a probabilty problem oneself is different and for me probably more helpful. (It depends on the kind of explanation/solution.) Nevertheless a recommendable introduction which encouraged me to dig deeper .... (--->>> TGC ... part II ???).
Date published: 2013-06-12
Rated

3

out of

5
by
raymond0327
from
Not as Practical as I'd Hoped
By the second lecture, this had become pretty much an armchair course-- Interesting in general terms, but not very helpful on the practical level. Professor Starbird's delivery, though fairly laid back, didn't come across as polished as I would have liked. A few key points became tangled and on occasion he suddenly stopped midstream and used a mulligan. My mixed metaphors aside, the best I can say is it was mediocre. I would have liked more "homework" with which to hone these techniques. I need repeated drill with pencil and paper in order to cement these algorhythms and techniques. Dr. Starbird also hurried througth a proof or two which I would have liked to have seen in more detail. I realize he does this sort of thing almost second nature, but it's been a while since I did rigorous proofs. Those rigorous proofs helped me take algorhythms from rote to a more solid foundation. All in all I enjoyed the course, just not quite as much as I'd hoped.
Date published: 2013-03-22
Rated

4

out of

5
by
PeterG
from
Good, Solid, Fun Course
This was a good course. It had been many years since I'd taken statistics and although probability is a bit different, this course brought many concepts back to mind. The variety of topics, from gambling to "Let's Make A Deal" was, I thought, excellent. I've seen other reviews in which the reviewers felt the course wasn't didactic enough, but frankly, this is exactly what I was looking for - a fun course with examples we can all understand. The professor was clearly knowledgeable and in my opinion presented most information coherently and often from several perspectives so as to make his point more clear. There was one (I couldn't find others) in which the conclusion didn't seem to quite match his description. I think I understand what he meant, but was confused ("Let's make a Deal" and the Cadillac being behind door #1 - I think he just said it poorly - I assume he meant the odds were 2/3, not "definitely behind that door). There were several times when I needed to "ask a question", and my guess is that others' would have the same concern - why, if one had (his example) 1,000,000 doors, and someone chose one, once 998,000 where opened with nothing behind them, you should switch doors due to overwhelming odds that you chose the wrong door. Don't the odds change as the range of correct doors is narrowing down? Wouldn't the odds be different is someone came along once 998,000 doors where open? And how can the odds be different for 2 different people? Having said that, it was fun, entertaining, somewhat insightful, and I'd recommend it to a friend.
Date published: 2013-01-26
Rated

3

out of

5
by
Veek
from
Disappointing Course From a Good Teacher
I took this course because I had taken excellent courses from this teacher, because I needed a periodic review of the topic, and because of the relevance for this course for our lives (I am a doc and probability/statistics are perhaps the only advanced math courses I frequently use). If we don't know enough about prob/stats, the chances are higher we will make poor judgments about health literature, as well so many other areas in our lives. Alas, for those of us who do not intuitively think in a probabilistic or statistical fashion (and Prof Starbird points out that would be the vast majority), we need to periodically review the subject to maintain adequate proficiency. In the past, I've used textbooks (like the excellent Seeing Through Statistics or the good Schaum's Outline) but this time decided to try a visual method, so I bought this course. The "take-home lessons" from this course were conceptually good, and included just how frequently intuitive assessments seem to clash with probabilistic analysis (suggestion: when the two conflict, go with the analysis instead of the surface common-sense view), how we may gather useful information even when uncertainty and randomness are involved, and that certitude is more rare than we think (especially when we have a strong opinion). Unfortunately, the course took too a round-about route with too many detours on its way to giving these insights. For example, it seemed the lectures focused too much on examples from gambling and games of chance, rather than on examples from normal living. I'm not sure if the visual method is less effective than standard written textbooks, if you need to work with study problems to reinforce the methods (the course only had one), or if twelve lessons are just too few for this topic (perhaps, instead, I should ask "what is the probability of an effective lecture, given the nature of the topic, its presentation, the coursework involved, and the time available"), but I was just less than impressed with this particular class. I would give him a chance on other math classes, though, and indeed I am again enjoying his review course on calculus right now.
Date published: 2012-10-22
Rated

2

out of

5
by
atleast4andnomorethan25c
from
Muddled
The prof is obviously a very nice man and it pains me to write this, but it's time for him to retire. He blunders his way through this lecture, making numerous mistakes in every episode. Yes, he goes back and corrects himself, but that is not good teaching. Where he needs to be detailed, he skims. Where details are unnecessary, he supplies them. Was my appreciation for the material enhanced by watching this? Not a bit.
Date published: 2012-07-14
Rated

1

out of

5
by
schwarzwald
from
Unstructured and not informative
I have watched about a dozen courses before, but this one was truly disappointing. Prof. Starbird may be a distinguished teacher at university, but his presentation style is utterly unsuitable for DVD. He never looks at the camera and doesn't follow a script. He often repeats himself and his train of thought is incoherent and his language difficult to follow. To my dismay I discovered that I have another course of his in my collection, which I will try to return.
Date published: 2012-07-09
Rated

3

out of

5
by
Clydesdale
from
Basic Material with Some Interesting Implications
I would not let this "mathematics" course scare you away if numbers are not your forte. The mathematical concepts discussed in this 12-lecture course are fairly basic, closer to high school than college level, in difficulty. However, the implications of the basic concepts presented can be quite fascinating, and this is where the value of this course lies. If any of the following scenarios perplex you I suggest that you explore this course from Professor Starbird to investigate further. 1 – Roulette - About 61% of players will be ahead after placing 35 $10 bets in roulette despite a distinct advantage to the house in collecting, on average, 53 cents profit for each $10 bet placed. 2 – The Monty Hall/Let's Make A Deal problem – Does it make any sense to switch from Door #1 to Door #3 after Monty has shown you that the new car is not behind Door #2?? 3 – A gambler with a fixed amount of money to wager will eventually lose it all even in a fair casino with no advantage to the house. The lecture on the random walk (#4) should be required viewing for all baseball writers and sportscasters who seem to have little conception of probability theory. They should be required to take some random walks through a 162 game season of an eventual pennant-winning team and see that both winning streaks and quite lengthy losing streaks can occur by chance. Then we would not have to listen to their musings about the disaster of a season ahead just because their team drops the opening three game series! I completed this course shortly after watching the course "Understanding Complexity" taught be Professor Page. Complexity theory asserts that randomness can be a product of complex systems. Professor Starbird did not provide any thoughts on just where "randomness" originates – in nature, in science, in financial circles, or elsewhere. He implies that it is just there. Perhaps a lecture on the origins of random phenomena and the relationship of randomness to complexity might be a better use of lecture 12 than simply a review of the important learning points of previous lectures. In addition, probability is closely tied to statistics, and this course seemed incomplete without some mention of basic statistical concepts. Lectures on statistics have been saved for inclusion in another Teaching Company course taught by Professor Starbird.
Date published: 2012-07-01
Rated

3

out of

5
by
trumpetman
from
Not Very Good
I didnt like this. It seemed very shallow and elementary. Just not much here of any value.
Date published: 2012-06-05
Rated

3

out of

5
by
Brenn
from
Good, but...
I am still perplexed by the Monty Hall problem. Professor Starbird says that if the contestant chooses Door #2 and Monty Hall opens Door #3 to show a lousy prize, the contestant must change their choice to Door #1 "and they will definitely win the Cadillac." So he's saying then, that there is no chance that the car is behind Door #2. Why not?
Date published: 2012-03-09
Rated

4

out of

5
by
AmhEPPs33
from
Less Math than Expected
I had already taken a research methods class on stats, but the probability was only a footnote, so I was hoping this would at least provide with a foundation for further research. While the professor used excellent examples from meteorology for physics to sports for game theory, he seemed to neglect the math. The examples were interesting but i didn't see much math until game theory lecture with systems of equations.He does show data on a lecture dealing with fish ecosystems but I do not remember much explanation for the numbers. Many examples are also taken from gaming. The options lecture had almost no background provided and math is certainly needed for finance. I learned about some interesting problems like the birthday problem, but it felt more like story telling. I would recommend this to someone who does not want a mathematical intro to probability. On a positive note, I was almost never lost in his lectures, with the fish lecture being the only time. He makes great use of visuals, and I liked his intro to probability with the dice. Mathematically, the course failed in providing research, but it did succeed in introducing new concepts.
Date published: 2012-03-05
Rated

4

out of

5
by
jaysjc
from
Pretty much as advertised...
This is an entry level course on probability. With just 6 hours of lecture time, it is reasonable to expect only an overview of this subject. Usually this subject is taught to college juniors and seniors, yet Dr. Starbird has done a good job making the course accessible to anyone with high school math. There are enough examples, and there is not too much math, formulas, etc. Dr. Starbird has a teaching style that may seem a bit slow or uncertain, but in fact he is enthusiastic and energetic, explaining the subject well with examples and humor. I'm sure his students at Texas appreciate him, given the list of teaching awards he has won. (But a word of advice to those students: Don't bet against Dr. Starbird's choice on some question of probability, not even a single dollar.) Some of the examples explained seem to defy common sense or intuition. But as Dr. Starbird expresses, that means that our common sense needs to be adjusted or better educated. And if Monty Hall gives you a chance to choose a different curtain from your initial choice... Well, I'll let Dr. Starbird explain that one to you.
Date published: 2012-02-03
Rated

1

out of

5
by
Hawkeye
from
poorly taught
The value being taught any math course is that it is so difficult to understand math concepts by simply teaching oneself. The good math teacher can simplify and illustrate concepts and inform...unfortunately, I didn't find Prof. Starbird's lectures informative-more confusing than helpful-and I have a Ph.D. in physical chemistry and have taken more than my share of advanced math courses and done exceptionally well. If nothing else, it made me appreciative of the math instructors I've had that have been able inform me...without them, I'd be as confused as I was watching Prof. Starbird's lectures. In summary, he just doesn't explain things well.
Date published: 2012-01-20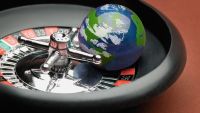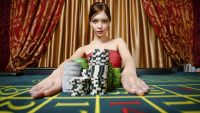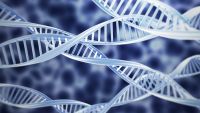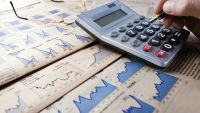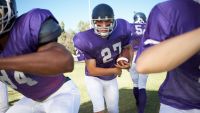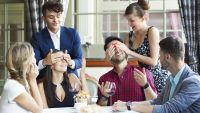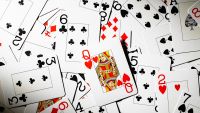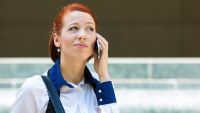 11: Believe It or Not-Bayesian Probability
This lecture looks at probability from a different point of view: namely, probability associated with measuring a level of belief as opposed to measuring the frequency with which the results of a random process occur. This is the Bayesian view of probability.
Michael Starbird
The geometrical insights that I most like are those where different ideas come together unexpectedly to reveal some sort of a relationship that was not obvious at first
ALMA MATER
University of Wisconsin, Madison
INSTITUTION
The University of Texas at Austin
About Michael Starbird
Dr. Michael Starbird is Professor of Mathematics and University Distinguished Teaching Professor at The University of Texas at Austin, where he has been teaching since 1974. He received his B.A. from Pomona College in 1970 and his Ph.D. in Mathematics from the University of Wisconsin-Madison in 1974. Professor Starbird's textbook, The Heart of Mathematics: An Invitation to Effective Thinking, coauthored with Edward B. Burger, won a 2001 Robert W. Hamilton Book Award. Professors Starbird and Burger also collaborated on Coincidences, Chaos, and All That Math Jazz: Making Light of Weighty Ideas, published in 2005. Professor Starbird has won many teaching awards, including the Mathematical Association of America's 2007 Deborah and Franklin Tepper Haimo National Award for Distinguished College or University Teaching of Mathematics, which is the association's most prestigious teaching award. It is awarded nationally to 3 people from its membership of 27,000. Professor Starbird is interested in bringing authentic understanding of significant ideas in mathematics to people who are not necessarily mathematically oriented. He has developed and taught an acclaimed class that presents higher-level mathematics to liberal arts students.