Rated

5

out of

5
by
JuliaAgnes
from
Good explanations
I have sewn a long time, and some of the tips I new. However, they were all presented with clear reasons a step is done. I learned some new ways of doing things, like zippers, as well as easier ways to complete a garment and make is look professional. I enjoyed her personality.
Date published: 2020-09-24
Rated

5

out of

5
by
remelrebecca
from
Learning new things
Didn't think there was anything left to learn about sewing-but I was wrong! Have been pressing wrong my whole life, and that's just the beginning. Can't wait to watch the rest, then get in there and sew correctly.
Date published: 2020-08-09
Rated

4

out of

5
by
adam5555
from
Gail tips are smart instruction
I was very glad that I took the time to absorb slowly each and every stage . Gail was easy to understand and she knows her craft . I learned something invaluable which i never considered before was the key aspect to all projects is your as good as your tools , and one takeaway was the iron and the importance to owning a good one . mine is not so good. I HAVE DONE ONLY HAND SEWING so my quest next step is to actually set up this new sewing machine and to proceed. thank you G ail you are a terrific instructor ./
Date published: 2020-03-24
Rated

5

out of

5
by
Maruska
from
So happy with this course
I've only seen the first 2 lessons but the refresher information is so good. It's been 40 years since I first had this information presented to me and I've forgotten some of theses lessons. But now I'm sewing again thanks for posting this class
Date published: 2019-10-04
Rated

4

out of

5
by
Reviewer II
from
40 Techniques Every Sewer Should Know
Very valuable.It is a good review and even a proficient sewer can learn, or re-learn, one or more techniques.
Date published: 2019-07-30
Rated

4

out of

5
by
rtrev2130
from
Interesting material for a newbie
This is great reference material and interesting. It gave me a new perspective of next project
Date published: 2018-04-13
Rated

5

out of

5
by
Robert Donnelly
from
Lots of great tricks of the trade
Well worth the investment. As a new owner of a sewing machine there was a lot of questions that this course answered.
Date published: 2018-03-08
Rated

5

out of

5
by
Irish Artist
from
Excellent review of basics
This course is great if you have been away from sewing for a while. It is an excellent review of the necessary basics so many sewers today do not know. For example how to properly iron a a shirt collar before finish stitching.
Date published: 2018-01-29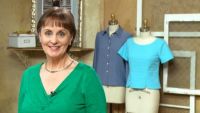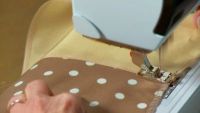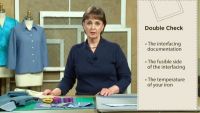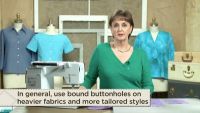 Gail Yellen
It's amazing when a sewist uses a pattern as a "jumping off" point for inspiration and vision.
About Gail Yellen
Gail Yellen is an independent pattern designer, author and an active member of the American Sewing Guild. She's been drawn to sewing since childhood, when one of her most treasured belongings was the dress her grandmother made for her first day of kindergarten.