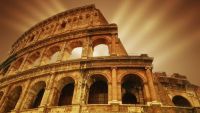 1: Quo Vadis Kick-Starts the Sword-and-Sandal Genre
Few films did as much to shape the modern movie-going public's notions of ancient Rome as Quo Vadis. Discover how this film, released in 1951 by MGM Studios, ushered in the golden age of the so-called "sword-and-sandal" picture, with its irresistible formula of evil, arrogant Romans versus virtuous, devout Christians.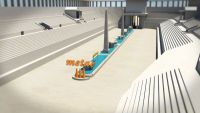 2: Ben-Hur: The Greatest Chariot Race
Ben-Hur, from 1959, was an enormous financial risk that nevertheless became a cash machine for MGM Studios. In this lecture, unpack the intricate tensions between the Jewish prince Judah Ben-Hur and the Roman aristocrat Messala, then analyze the historical accuracies (and inaccuracies) of the film's iconic naval battle and chariot race sequences.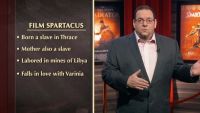 3: Spartacus: Kubrick's Controversial Epic
Discover what makes Spartacus—despite being one of the best-known cinema epics of ancient Rome—something of an oddity. It's a gladiator film with only one scene of combat. Its production was rife with conflict. Its narrative misrepresents the real-life Spartacus's goals. And it played an important role in Joseph McCarthy's anti-communist movement.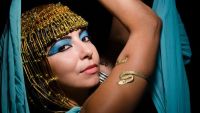 4: Cleopatra: Spectacle Gone Wild
How did the 1963 film, Cleopatra, bring about the destruction of the golden age of epic films set in ancient Rome—and destroy the old Hollywood studio system? How does this film treat the historical accounts of figures like Julius Caesar, Mark Antony, and Octavian? Why do its grand costumes and sets still deserve admiration?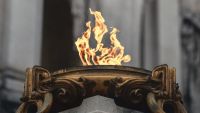 5: The Fall of the Roman Empire and Ancient Epics
With its $19 million price tag and its $4.75 million in returns, The Fall of the Roman Empire was an unmitigated financial disaster. From its connections to 1960s global politics to its elaborate reconstruction of the Roman Forum to its bleak ending, explore why some critics and scholars regard this as a sophisticated take on ancient Rome.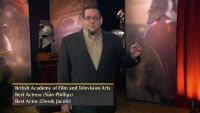 6: I, Claudius: The BBC Makes an Anti-Epic
Consider the 1976 BBC production of I, Claudius, which has been credited as one of the most influential and memorable portraits of the ancient world ever to appear on the screen—big or small. Set between 24 B.C. and A.D. 54, the miniseries created an intimate look at the reigns of emperors Augustus, Tiberius, Caligula, and Claudius.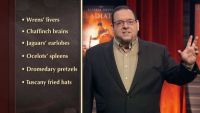 7: Life of Brian: The Roman World's a Funny Place
What would a parody of sword-and-sandal films, with all their genre conventions and clichés, look like? Discover how Monthy Python's Life of Brian, a witty parody of both biblical and Roman epic films, took on gladiatorial games, ancient Roman society and religion, and the human tendency toward factionalism and tribalism.
8: Gladiator: The Historical Epic Revived
Why did big-budget epics of the ancient world fall out of fashion? How did the 2000 film, Gladiator, single-handedly resuscitate a genre that had been dormant for nearly 40 years? What has recent scholarship revealed about the film's portrayals of gladiator battles and the lives of ancient Roman emperors—their truths, falsehoods, and embellishments?
9: Rome: HBO's Gritty Take on Ancient History
To get a sense of what living in ancient Rome was really like for the average person, the best place to look is the HBO miniseries, Rome. Learn how, despite its flaws, this short-lived series offers accurate (if gritty) views of different religious beliefs, the role of slavery in ancient Roman society, and more.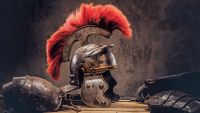 10: Centurion and The Eagle: The Legions in Britain
Explore two films that take on the legendary story of an ancient Roman legion lost in the mists of Britain. Both Centurion and The Eagle, while not as well-known as some of the other films featured in this course, nevertheless, offer solid insights into Roman military tactics and raise central issues about Roman imperialism.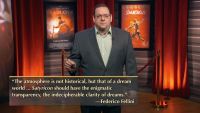 11: Scipione l'africano and Fellini Satyricon
While both were Italian productions, Scipione l'africano and Fellini Satyricon couldn't be more dissimilar in style. Examine how these two films—one a pompous work of propaganda from 1937, the other a subversive piece of overindulgence from 1969—are best seen as products of the eras in which they were made.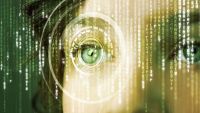 12: Bread and Circuses in Sci-Fi Films
The Hunger Games, The Matrix, The Running Man, Rollerball, Ready Player One—each of these wildly different sci-fi films derive their premise from a line of poetry by the ancient Roman satirist Juvenal. How has a simple motif about "bread and circuses" powered some of the most memorable sci-fi plots in cinema?
Gregory S. Aldrete
As an ancient historian, my goals are to share the enthusiasm for and fascination with antiquity that I feel, and to show some of the connections between that world and our own.
ALMA MATER
University of Michigan
INSTITUTION
University of Wisconsin, Green Bay
About Gregory S. Aldrete
Dr. Gregory S. Aldrete is Professor of Humanistic Studies and History at the University of Wisconsin, Green Bay, where he has taught since 1995. He earned his B.A. from Princeton University and his master's degree and Ph.D. in Ancient History from the University of Michigan. Honored many times over for his research and his teaching, Professor Aldrete was named by his university as the winner of its highest awards in each category, receiving both its Founders Association Award for Excellence in Scholarship and its Founders Association Award for Excellence in Teaching. That recognition of his teaching skills was echoed on a national level in 2009, when he received the American Philological Association Award for Excellence in the Teaching of Classics at the College Level-the national teaching award given annually by the professional association of classics professors. The recipient of many prestigious research fellowships including five from the National Endowment for the Humanities, Professor Aldrete has published several important books in his field, including Gestures and Acclamations in Ancient Rome; Floods of the Tiber in Ancient Rome; Daily Life in the Roman City: Rome, Pompeii, and Ostia; The Greenwood Encyclopedia of Daily Life I: The Ancient World (as editor); Unraveling the Linothorax Mystery: Reconstructing and Testing Ancient Linen Body Armor (with S. Bartell and A. Aldrete) and The Long Shadow of Antiquity: What Have the Greeks and Romans Done for Us (with A. Aldrete).