Rated

5

out of

5
by
Lothe
from
Good, though Dense
The years since 1990 have been tumultuous, encompassing several major wars, a bevy of smaller ones, the emergence of the European Union, and technological and cultural changes as far-reaching as cell phones and the internet. Prof. Patrick Allitt surveys the course of US history, policy, and more over the past thirty years in this 12-lecture series, "America After the Cold War." This course presents a welcome overview of an important topic: the end of the Cold War signaled a new footing for America's international affairs, and to a large extent the world as well. What would replace the bipolar standoff that had so long influenced global politics, and for that matter, how would Americans respond culturally to no longer having Russia to compete against? What about other shifting features of the global landscape, such as the rise of non-state terrorist actors and burgeoning centers of global power in Asia? Prof. Allitt's course proceeds in roughly chronological order from 1990 onwards, beginning with the Clinton administration and going through those of George W. Bush and Barack Obama before concluding circa the election of Donald Trump in 2016. Along the way, and in tandem with politics, he addresses topics like the continuing struggle over civil rights and the changing face of education in America. This course covers a large amount of significant material, but you may have to be prepared to watch more than once or go out and do some of your own research to get the most out of it, especially if you didn't live through the events he's talking about, or if you don't remember much about them. Almost every sentence in this course could have been a lecture in and of itself. Prof. Allitt is precise and measured, thoughtful and nonpartisan, and everything he says is appropriate and informative. But the course could easily have been twice as long, and arguably should have been. Again, viewers may need to treat the lectures as a springboard, a way into more detailed understandings of the issues. (This is especially pronounced in the first lecture, which intimidates as it tries to cover about thirty years prior to 1990. The pace settles down a bit after that, but only in relative terms.) Prof. Allitt himself is a pleasure to watch and listen to, always engaged but never overeager as he zips from topic to topic. His body language holds viewer attention even though he spends the entire course sitting down, and his presentation is lively despite a series that can sometimes be a bit of a barrage of names, events, and ideas. I would love to see a sequel course expands on some of the issues and ideas raised in this one, but in the meantime, I would certainly encourage viewers to check out this course. Often, history this recent isn't treated in history classes, leaving people to either do significant amounts of research on their own or remain ignorant. But these are the events that have shaped the world we're in today, the possibilities and problems we're struggling with even now. I'm grateful that a course exists to introduce us to them. ~
Date published: 2021-01-22
Rated

5

out of

5
by
Thankful2Study
from
Excellent Course on Current Events
You know it is kind of fun to watch a course about the history in which you, yourself, were alive to experience it. Since a lot of the events that he looked at occurred when I was much younger, I did not totally understand what was going on at the time. Now however I can look back on it with historical hindsight to observe it and at least appreciate to a certain extant that it happened and I was alive to see it. Professor Allit is easily my favorite and the best history professor that the Great Courses has hired. He has a way of looking at both sides of history, the positive and the negative and leaves you to decide for yourself how to view the events. He is not afraid to point out the successes and failures of government policies under Clinton, Bush, and Obama. I do not include Trump in this as his presidential career had not concluded, though I am sure that future Great Courses professors will not be kind to him. This course is a nice compliment to the large American History course that Professor Allit also taught.
Date published: 2020-12-23
Rated

3

out of

5
by
Smileys mom
from
"Just one d. . . thing after another"
Not what I expected, given the Cold War in the title. I expected some analysis of the post-Cold War period in the light of the Cold War. It was, as they say history is, "just one d . . .thing after another." It was a pleasant review of what happened. I was surprised that this performance was a DVD: the lecturer appeared to be almost immobile while he seemed to be reading fairly rapidly, although his eyes didn't move. Better heard than seen, I would say.
Date published: 2020-12-17
Rated

5

out of

5
by
Mike 110
from
Year of Change
Great insights of the period. Excellent professor with insights of a changing country. ,
Date published: 2020-12-11
Rated

5

out of

5
by
Omnivore2
from
A welcome--and generally objective--summary
This is an audacious course, released in an election year amidst the coronavirus pandemic and in circumstances of unprecedented national political and economic turmoil. The reviews posted in just the short time since its release offer a microcosm of the polarization of America's population at the end of the interval covered in the lectures. Would it be even possible to cover this material in a truly neutral way, such that viewers whose personal positions on the right and left could each nod and say it was generally accurate? Potentially not. In that case can the offering of such a course be justified, by a company whose products aim to inform and educate rather than to inflame or support particular points of view? I think definitely YES. Too much of today's discussion is long on opinion and short on actual events, historical precedents, and other facts. I doubt that there are many historians in the country who are more knowledgeable about the contexts and facts of the 12 topics addressed in these lectures than Professor Allitt. The course provides a useful summary of the issues and implications of those 12 topics. Despite reviewer accusations of the presenter's obvious bias toward one side or the other, I thought the discussions were as close to objective and factual as it would be possible to achieve, at least for the next couple of decades.
Date published: 2020-11-27
Rated

3

out of

5
by
Anonymous
from
Good, too short
Much needed course covering an important yet neglected subject. Professor Allitt nicely balances the chronology of political events with some well-chosen topics. The course is way too short however and too many themes are started and not closed e.g. the rise of Islamic State during the Obama presidency – what happened to it? The Me Too movement, Weinstein then why not Epstein? Why insert this information in between segments on Trump? Is it to suggest that Me Too movement would not happen had Clinton been elected? What exactly were the "prestigious organizations" that expelled Weinstein and why so late? Understandably it's hard to avoid bias when trying to pack current events into history and it shows especially in the last lecture, like "credible accusations" of Kavanaugh which in fact consisted of one woman coming out after 30 years with no supporting evidence and no witnesses. Since, as professor mentions, the Benghazi accusations were alleged by Republicans it would help, for neutrality sake, to mention that Muller probe was conducted by Democrats based on Clinton's "evidence" purchased from Russians. Also, the statement "investigation did not exonerate the president from possible charges of obstruction of justice" is curious. Maybe it would help to add for completeness that neither it exonerated the president from "possible charges" of murder, theft, drug possession etc.? Above all it is hard for me to believe the sincerity of such renown history professor seemingly confused by the main slogan of Trump movement. Professor Allitt has several other good courses on American history and I wish he would devote one lecture into framing the history of the last 30 years in the context of exactly those courses from the past. That's where the fun of history is.
Date published: 2020-11-08
Rated

5

out of

5
by
seahawk
from
excellent summary
The professor (who is experienced in the Great Courses) gives a concise review of the significant events in the last 30 years. He organizes well .
Date published: 2020-10-21
Rated

4

out of

5
by
Professor K
from
Great topic but production features disorienting
I find the topic very engaging and interesting and the Professor is very knowledgeable, has a great pace, and keeps the topic interesting. My dislike is a production issue - whether it was the Professor's choice or the production team. The camera's keep changing and sometimes the Professor is right in front of the camera (as it should be) and other times it switches to a side camera and the Professor doesn't move so it looks like he is "talking to the person over the shoulder of the camera man" its very distracting and takes away from the presentation.
Date published: 2020-09-17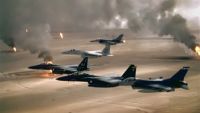 1: 1990: America's New World Order
The end of the Cold War was an inflection point in history. No one expected the rapid collapse of the Soviet Union, but starting with the fall of the Berlin Wall, everything changed. Delve into the American story in the early 1990s, when conflicts in Kuwait and Bosnia tested America's new role in a post-Soviet world.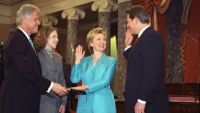 2: The Clintons and the 1990s
Bill Clinton's presidency dominated the domestic news in the 1990s. From his dramatic showdown with Newt Gingrich and the Republican Congress's "Contract with America" to the Monica Lewinsky scandal and Clinton's subsequent impeachment trial, this was a presidency of high drama. Survey this tumultuous decade in American history.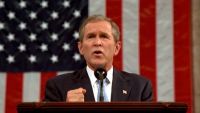 3: A New Millennium, George W. Bush, and 9/11
The end of the Cold War may have reshaped the world order, but 9/11 and the subsequent War on Terror completely transformed America. Go back to the contested election of 2000 and trace the events leading up to the terrorist attack on American soil on September 11, 2001. Learn why 19 hijackers of three airplanes attacked America, and what happened next.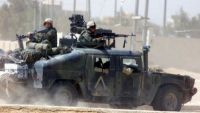 4: The US Wars in Afghanistan and Iraq
Historians will long discuss and debate the wars in Afghanistan and Iraq. As you will learn here, the war in Afghanistan had some justification, given the role of al-Qaeda in 9/11. Professor Allitt also reviews the facts surrounding the war in Iraq—the path to war, the deterioration on the ground, and the war's effect on the United States.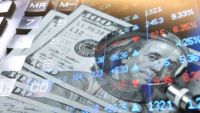 5: The US Economy: Long Boom to Big Crash
The 1990s through the mid-2000s have been called the "great moderation," a period of generally low inflation and stable growth. Within that period, the dot-com boom and bust created ripples, but it was the mortgage crisis that struck a seismic blow to the U.S. economy. Witness the booms and busts of this fascinating period in business.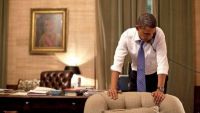 6: Obama, Hope, and Polarization
In 2008, America was tired of war and entering a deep recession. President Obama was seen as a beacon of hope, yet his administration soon ran into intractable foreign and domestic challenges. Examine the major events of his presidency, from the bank bailouts and health care reform to the Arab Spring and the rise of ISIS.
7: African American Paradoxes after 1990
Despite progress from the Civil Rights movement a generation earlier, race is a dominant theme in American history through the 1990s and 2000s. Here, Professor Allitt investigates the paradoxes and racial conflicts of the last 30 years, from the Rodney King riots to the Black Lives Matter movement. He also spotlights positive developments.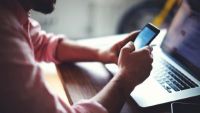 8: Science and Technology in the Internet Age
The last 30 years of American history have been a golden age of inventions. The personal computer, social media, the smart phone, and apps have changed everything about how we operate in the world. Meanwhile, scientists of all kinds—astronomers, paleontologists, geneticists—have redefined our understanding of humans and our place in the universe.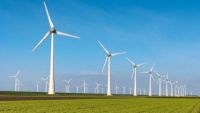 9: US Energy Independence and Climate Change
Industrialization requires energy, but energy comes with a host of negative side effects, from local pollution to global climate change. Explore the shifting status of energy in the U.S. through the 1990s and 2000s, from the Kyoto Protocol to the IPCC and from "cap and trade" policy efforts to policies promoting solar, wind, and hydroelectric power.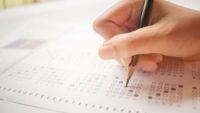 10: Putting US Education to the Test after 1990
Is America a society where no child is left behind? As this analysis of American policies toward education demonstrates, the U.S. education system leaves much to be desired, even as our universities remain among the very best in the world. From standardized tests to charter schools, take a tour of America's school system.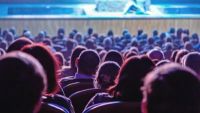 11: A New Golden Age of American Culture
From the old guard of Philip Roth and Saul Bellow to the next generation of novelists—Donna Tartt, Junot Diaz, Viet Thanh Nguyen—American fiction is livelier than ever. But it isn't just books: Television, the visual arts, architecture, and even theater (with productions like Lin-Manuel Miranda's Hamilton) are enjoying an artistic golden age.
12: The Trump Upset
History truly is full of surprises—and is still being written. In this closing lecture, you'll survey one of the most surprising political events in recent decades: the election of President Donald Trump. From his use of social media to controversial policies and more, review the milestones of Trump's presidency (so far).
Patrick N. Allitt
Nostalgia is the enemy of history. 'Downton Abbey' is great fun but it's not history. If seeing or reading something historical makes you feel warm and cosy, it's probably very inaccurate.
ALMA MATER
University of California, Berkeley
INSTITUTION
Emory University
About Patrick N. Allitt
Dr. Patrick N. Allitt is Cahoon Family Professor of American History at Emory University, where he has taught since 1988. The holder of a doctorate in history from the University of California, Berkeley, Professor Allitt-an Oxford University graduate-has also taught American religious history at Harvard Divinity School, where he was a Henry Luce Postdoctoral Fellow. He was the Director of Emory College's Center for Teaching and Curriculum from 2004 to 2009, where he looked for ways to improve teaching. In this critical administrative position, he led workshops on a wide variety of teaching-related problems, visited dozens of other professors' classes, and provided one-on-one consultation to teachers to help them overcome particular pedagogical problems. Professor Allitt was honored with Emory's Excellence in Teaching Award and in 2000 was appointed to the N.E.H./Arthur Blank Professorship of Teaching in the Humanities. A widely published and award-winning author, Professor Allitt has written several books, including The Conservatives: Ideas and Personalities throughout American History; Catholic Intellectuals and Conservative Politics in America, 1950-1985; Catholic Converts: British and American Intellectuals Turn to Rome; and Religion in America since 1945: A History. He is also author of I'm the Teacher, You're the Student: A Semester in the University Classroom, a memoir about one semester in his life as a university professor. In addition, he is the editor of Major Problems in American Religious History. He has written numerous articles and reviews for academic and popular journals, including The New York Times Book Review.