Rated

5

out of

5
by
Seahawk
from
excellent summary
The professor (who is experienced in the Great Courses) gives a concise review of the significant events in the last 30 years. He organizes well .
Date published: 2020-10-21
Rated

4

out of

5
by
Professor K
from
Great topic but production features disorienting
I find the topic very engaging and interesting and the Professor is very knowledgeable, has a great pace, and keeps the topic interesting. My dislike is a production issue - whether it was the Professor's choice or the production team. The camera's keep changing and sometimes the Professor is right in front of the camera (as it should be) and other times it switches to a side camera and the Professor doesn't move so it looks like he is "talking to the person over the shoulder of the camera man" its very distracting and takes away from the presentation.
Date published: 2020-09-17
Rated

5

out of

5
by
ck8930
from
Excellent presentation of a busy period.
I thought this was a very balanced review of a period packed with action. It must be difficult to create a course that covers so recent a period, but I thought both the topical and sequential sections excellent.
Date published: 2020-09-12
Rated

2

out of

5
by
dominion
from
Even Dr. Allitt has become political
Like many others here I have adored (and still do) the lectures by Dr. Allitt. Not only is he an excellent and entertaining speaker but he is superb at consolidating information into digestible pieces. One of his best attributes has always been his ability to talk about politically charged subjects without giving evidence to his own beliefs. Unfortunately those who are interested in hearing a recent history of the United States without the filter of left or right bias will be disappointed. The final lecture (12) on President Trump is filled with language that leaves the listener believing that only Nationalist, White, High School Educated, Xenophobic, Racists could have been swayed by his message of American Greatness. Think I am wrong...listen to the lecture on President Obama...the difference will be made clear. The parts that stood out include: (1) Indicating that the evidence against Supreme Court Nominee Brian Cavanaugh was "credible" (2) Describing the pro Trump crowds protecting Confederate monuments as white supremacists....while using no similar language or description of the symbols carried by BLM or Feminist Marches on Washington. (3) Claiming that immigrant children separated from families illegally crossing into the United States were kept in "cage like enclosures". (4) Makes no mention of the false accusations made against the Trump administration (5) Provides numerous examples of Obama era agreements that Trump pulled out of with little or no context as to the effectiveness of the deals or their impact on American sovereignty. At the end of the series you will be left conflicted..has Dr. Allitt fooled me all these years by appearing politically neutral or is this simply one misstep on an otherwise exemplary record.
Date published: 2020-08-17
Rated

3

out of

5
by
MR01
from
This is not a lecture course but a book on tape
I have followed several other courses taught by Professor Allitt, and in all of them I have found his unscripted delivery very engaging. For this so-called course, instead of speaking extempore from notes, he reads a script, and instead of looking into the camera, he has his eyes fixed on a prompter while the video cuts between various angles on him. The result is that all spontaneity is lost, including those charming moments characteristic of the *other* courses in which he smiles at quaint or absurd details of the subject matter. There is nothing in this video series that could not be delivered by a purely audio recording, or for that matter even from a mere printed text. That said, for viewers like me who have been adults during the entire period covered by this series, it is useful to have an organized sequence of reminders of what has been going on---subject, of course, to the limitations inherent in trying to take a historical perspective on events so comparatively recent.
Date published: 2020-08-14
Rated

4

out of

5
by
Romantic Cynic
from
Too Soon For Helpful Historical Perspective
Patrick Allitt is one of my favorite lecturers for the teaching company and I would give "5s" to every other course of his I have seen. He is an engaging speaker and has a talent for making you understand and even like historical characters you might not agree with. He alsohas a knack for making you at least see all sides of historical issues, whether you are inclined to or not. And he's a good storyteller. While interesting at times, this set suffers from two problems. The first, as noted by others, is that he seems much less neutral than he has in the past, which makes his accounts feel much less balanced. But the bigger problem, as demonstrated by the events of the last 4 months, is that the course itself was prepared without sufficient time to give anyone good historical perspective for the events it covers. Yes, the events he discusses happened, but some are as little a year or so ago, so we don't know where they fit into history, their relevance, or what direction trends that began after the collapse of the Soviet Union will go. It's an OK course if you want to recall events over the past 30 or so years, but history has a habit of taking unexpected turns and we really won't have a sense of what really were the most important events during that period without some distance.
Date published: 2020-07-01
Rated

3

out of

5
by
Emory
from
Interesting - Politically Slanted
Let me begin by saying that Patrick Allitt is my favorite Great Courses professor. I have listened to every one of his offerings made available by the Teaching Company. However, this one was a let down. The strengths include clarity, consision, and wit typical of Dr. Allitt. The glaring weakness is the one sided analysis and anticdotes that slant the presentation toward a progressive take on recent historical events. This becomes most acute in the later lectures. I am sure it is difficult for a historian to summarize events that are in living memory of his/her audience and not have ones political bias show. Before this set of lectures, I would not have been able to tell you where Dr. Allitt was on the political spectrum (a testament to his objectivity). Now, there is no question. I encourage you to listen to the lectures. They are informative and interesting. Just know that they are not done in an even-handed manner.
Date published: 2020-05-27
Rated

3

out of

5
by
DR OK
from
Great content and prof...terrible production
I have taken five courses from Prof. Allitt prior to this one.. The content of all the lectures, his teaching style, and the presentations I would rate a 5. With the exception of the presentation, I would rate this course the same. I found that having him sit still and lecture from a chair, at times looking away from the camera, seemingly into space, very boring and.distracting. I much prefer the original format of Dr. Allitt standing in front of an audience, moving about, sometimes behind a lectern much more interesting and conducive to learning. I have taken some other courses of late with a similar unacceptable format. A return to the traditional classroom teaching style (standing, moving about, lectern, etc) is highly recommended.
Date published: 2020-05-10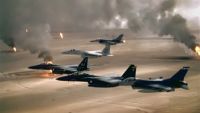 1: 1990: America's New World Order
The end of the Cold War was an inflection point in history. No one expected the rapid collapse of the Soviet Union, but starting with the fall of the Berlin Wall, everything changed. Delve into the American story in the early 1990s, when conflicts in Kuwait and Bosnia tested America's new role in a post-Soviet world.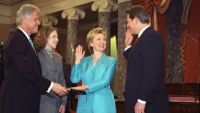 2: The Clintons and the 1990s
Bill Clinton's presidency dominated the domestic news in the 1990s. From his dramatic showdown with Newt Gingrich and the Republican Congress's "Contract with America" to the Monica Lewinsky scandal and Clinton's subsequent impeachment trial, this was a presidency of high drama. Survey this tumultuous decade in American history.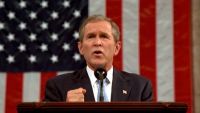 3: A New Millennium, George W. Bush, and 9/11
The end of the Cold War may have reshaped the world order, but 9/11 and the subsequent War on Terror completely transformed America. Go back to the contested election of 2000 and trace the events leading up to the terrorist attack on American soil on September 11, 2001. Learn why 19 hijackers of three airplanes attacked America, and what happened next.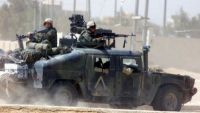 4: The US Wars in Afghanistan and Iraq
Historians will long discuss and debate the wars in Afghanistan and Iraq. As you will learn here, the war in Afghanistan had some justification, given the role of al-Qaeda in 9/11. Professor Allitt also reviews the facts surrounding the war in Iraq—the path to war, the deterioration on the ground, and the war's effect on the United States.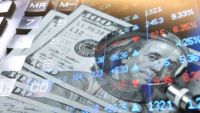 5: The US Economy: Long Boom to Big Crash
The 1990s through the mid-2000s have been called the "great moderation," a period of generally low inflation and stable growth. Within that period, the dot-com boom and bust created ripples, but it was the mortgage crisis that struck a seismic blow to the U.S. economy. Witness the booms and busts of this fascinating period in business.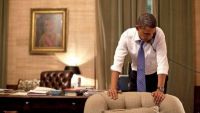 6: Obama, Hope, and Polarization
In 2008, America was tired of war and entering a deep recession. President Obama was seen as a beacon of hope, yet his administration soon ran into intractable foreign and domestic challenges. Examine the major events of his presidency, from the bank bailouts and health care reform to the Arab Spring and the rise of ISIS.
7: African American Paradoxes after 1990
Despite progress from the Civil Rights movement a generation earlier, race is a dominant theme in American history through the 1990s and 2000s. Here, Professor Allitt investigates the paradoxes and racial conflicts of the last 30 years, from the Rodney King riots to the Black Lives Matter movement. He also spotlights positive developments.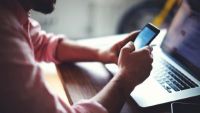 8: Science and Technology in the Internet Age
The last 30 years of American history have been a golden age of inventions. The personal computer, social media, the smart phone, and apps have changed everything about how we operate in the world. Meanwhile, scientists of all kinds—astronomers, paleontologists, geneticists—have redefined our understanding of humans and our place in the universe.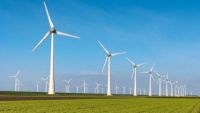 9: US Energy Independence and Climate Change
Industrialization requires energy, but energy comes with a host of negative side effects, from local pollution to global climate change. Explore the shifting status of energy in the U.S. through the 1990s and 2000s, from the Kyoto Protocol to the IPCC and from "cap and trade" policy efforts to policies promoting solar, wind, and hydroelectric power.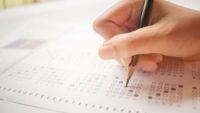 10: Putting US Education to the Test after 1990
Is America a society where no child is left behind? As this analysis of American policies toward education demonstrates, the U.S. education system leaves much to be desired, even as our universities remain among the very best in the world. From standardized tests to charter schools, take a tour of America's school system.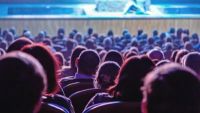 11: A New Golden Age of American Culture
From the old guard of Philip Roth and Saul Bellow to the next generation of novelists—Donna Tartt, Junot Diaz, Viet Thanh Nguyen—American fiction is livelier than ever. But it isn't just books: Television, the visual arts, architecture, and even theater (with productions like Lin-Manuel Miranda's Hamilton) are enjoying an artistic golden age.
12: The Trump Upset
History truly is full of surprises—and is still being written. In this closing lecture, you'll survey one of the most surprising political events in recent decades: the election of President Donald Trump. From his use of social media to controversial policies and more, review the milestones of Trump's presidency (so far).
Patrick N. Allitt
Nostalgia is the enemy of history. 'Downton Abbey' is great fun but it's not history. If seeing or reading something historical makes you feel warm and cosy, it's probably very inaccurate.
ALMA MATER
University of California, Berkeley
INSTITUTION
Emory University
About Patrick N. Allitt
Dr. Patrick N. Allitt is Cahoon Family Professor of American History at Emory University, where he has taught since 1988. The holder of a doctorate in history from the University of California, Berkeley, Professor Allitt-an Oxford University graduate-has also taught American religious history at Harvard Divinity School, where he was a Henry Luce Postdoctoral Fellow. He was the Director of Emory College's Center for Teaching and Curriculum from 2004 to 2009, where he looked for ways to improve teaching. In this critical administrative position, he led workshops on a wide variety of teaching-related problems, visited dozens of other professors' classes, and provided one-on-one consultation to teachers to help them overcome particular pedagogical problems. Professor Allitt was honored with Emory's Excellence in Teaching Award and in 2000 was appointed to the N.E.H./Arthur Blank Professorship of Teaching in the Humanities. A widely published and award-winning author, Professor Allitt has written several books, including The Conservatives: Ideas and Personalities throughout American History; Catholic Intellectuals and Conservative Politics in America, 1950-1985; Catholic Converts: British and American Intellectuals Turn to Rome; and Religion in America since 1945: A History. He is also author of I'm the Teacher, You're the Student: A Semester in the University Classroom, a memoir about one semester in his life as a university professor. In addition, he is the editor of Major Problems in American Religious History. He has written numerous articles and reviews for academic and popular journals, including The New York Times Book Review.