Rated

4

out of

5
by
EngineerinVA
from
Folksy
This course is by the noted and highly-regarded ethnomusicologist, Dr. Anthony Seeger. Yes, he frequently refers to "Uncle Pete." This course surveys origins and composition of a variety of American musical genres including folk, religious, protest, and jazz. Interestingly it ignores stage musical (except for minstrel) and film musicals. He discusses Louis Moreau Gottschalk but he ignores Aaron Copeland, George Gershwin, and Charles Ives. This is odd since Copeland expressed American folk music in classical music formats and Gershwin fused American jazz with classical musical forms such as rhapsody and opera. Each advanced American music. Nevertheless, what Dr. Seeger does address is interesting and informative. There are frequent interviews with other experts. In my opinion, these contribute little and end up as a lull in the action. I used the video version but I think that audio would have worked just about as well.
Date published: 2020-07-01
Rated

2

out of

5
by
Goatmom
from
Could have been better presented
Number one: SO distracting that Prof. Seeger was looking in the wrong direction at least half the time. My other professors knew how the cameras worked. Did no one explain to him? Number two: Was hoping to hear more examples of the music, including Jimmie Hendrix "Star Spangled Banner." Number three: Seemed thrown together quickly without enough structure, including following a proper timeline. Number four: Did not seem to meet the high standards of most of the other Great Courses I have purchased. You decide.
Date published: 2020-05-19
Rated

1

out of

5
by
Jaju
from
Disappointed
This course was a disappointment. The content, professor, and the guests failed to pull together the most significant parts of America's rich and varied musical heritage. The professor was out of balance in presenting certain segments of the population while completely omitting significant others such as the likes of the Carter Family and Hank Williams. Most of the guest presentations were rather dull and unentertaining. Great subject, poorly executed
Date published: 2020-05-10
Rated

4

out of

5
by
JaTP
from
just fine
Overall it was excellent. There were 2 segments (segment 8 being one) in which I wish he had more music examples and less dialogue, particularly from the guest speaker. I liked the variety of musical styles presented. The teacher was obviously knowledgable. Summary...history, setting the stage definitely but more music, less dialogue. Otherwise it was an informative refreshing course.
Date published: 2020-05-07
Rated

5

out of

5
by
ProudCelt
from
Fascinating Story
I researched and created a photo essay a year ago on Old Time and Blue Grass music so I felt this course was an outstanding survey of America's rich musical heritage by Anthony Seeger, a member of a legendary folk music family. Dr. Seeger tells fascinating stories and enlists other experts in various musical genres to provide their insights. I have recommended this course to my children and several friends and gave it as a present to my younger brother recently.
Date published: 2020-05-03
Rated

4

out of

5
by
Omnivore2
from
Enjoyable and authoritative, but brief
This is a brief review of America's musical heritage—what may be regarded as this country's indigenous musical forms, both originating here and emerging here out of musical traditions from elsewhere—as conveyed via the Smithsonian's Folkways Recordings collection by its curator emeritus Anthony Seeger, also an emeritus UCLA professor of ethnomusicology. Both the source and the presenter are authoritative and appropriate to the task, although emphasis must be placed on the descriptor "brief". A course of the more usual 24 lectures could have covered the same material much more thoroughly, with more numerous and in-depth examples from its source materials, some of which may be unfamiliar to habitués of Professor Greenberg's superb music appreciation courses. Having said that, this was an enjoyable and instructive sampling of the musical forms and traditions more representative of the American people as a whole throughout their history than what has previously been available via The Great Courses. A minor quibble is that the course's free web-based illustrative resource materials, excerpted from the Smithsonian's Folkways recordings collection, consist of brief, 30-second snatches from the source tracks, complete downloads of which would have to be purchased.
Date published: 2020-05-01
Rated

4

out of

5
by
danemom
from
Wish this were a longer course
America's Musical Heritage is a really interesting course for a non-musician. It covers music in the United States from the colonies and before, to the present day. From political protest music to imigrant music, from country and western music to dance music. But, as much as enjoyed this course, I sometimes felt that it was a long infomercial.
Date published: 2020-04-28
Rated

2

out of

5
by
Heather k
from
Not the best
I didn't think it was possible to make music boring but he manages to do so. I still haven't gone back to listen to the last few because I do t feel like I am missing anything. Very disappointed.
Date published: 2020-04-21
1: Inheriting America's Musical Traditions
Use classic children's music—everything from jump rope rhymes to lullabies—as a fascinating window into America's musical traditions and how they open up a plethora of musical doors and memories. Also, get an introduction to some of the many incredible treasures contained in the Smithsonian Folkways Recordings series.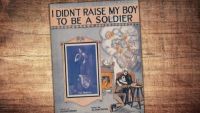 2: American Revolutionary and Wartime Music
American music has shaped the meaning of war, making it a more shared experience. Take a closer listen to music from the Revolutionary War ("The President's March") and the Civil War ("I'm Going Home to Dixie"), as well as anti-war songs including "I Didn't Raise My Boy to Be a Soldier."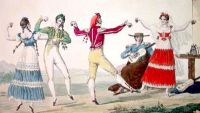 3: European Empires and American Music
The United States is built on a foundation of pre-existing musical heritages from people who were already in North America before the nation was born. Survey the musical traditions of the British, French, and Spanish empires, as well as influence from Indigenous groups—some of which still endure to this day.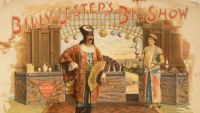 4: Minstrel Shows and Variety Shows
In this lecture, Professor Seeger wrestles with the development of American minstrel shows in the 1830s, with their roots in slavery and racial stereotypes. Then, he reveals how these problematic shows laid the groundwork for other musical traditions, including circuses, medicine shows, and the popular entertainment known as vaudeville.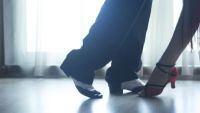 5: Music of American Movement and Dance
From square dances (the official state dance in over 20 states) to the waltz (one of America's earliest dance crazes), investigate the relationship between movement and music in the United States. Discover how the human body can synchronize itself to an external rhythm—a response known as rhythmic entrainment.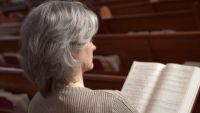 6: Hymns, Spirituals, and Chants in America
Examine the main strands of religious music in the United States. Among the many you'll look at are spirituals (both European and African variations); religious chants from Catholic, Jewish, and Muslim traditions; and ring shouts and shape-note singing. Also, spend time with popular compositions like "Northfield" and "Amazing Grace."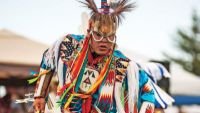 7: Brass Bands, Powwows, and Folk Festivals
How does music bring like-minded people together? In this lecture, turn to three traditions of voluntary, public music in America: brass bands, powwows, and folk music festivals. Learn how each tradition—despite their unique sounds and histories—offers fellowship, reinforces bonds, and helps foster a sense of communal history.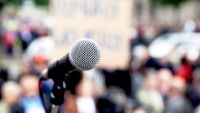 8: American Music of Politics and Protest
In the United States, the ties between music and political and protest movements are deep and long-standing. Here, explore political parodies known as "zipper songs" and iconic songs about disenfranchised women, workers, and African-Americans, including "Bread and Roses," "Solidarity Forever," and "We Shall Overcome."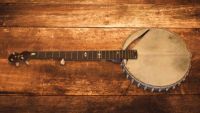 9: The Banjo: An African Gift to American Music
Follow the story of the banjo, a musical instrument whose development is intertwined with larger American themes of slavery, conflict, struggle, ingenuity, and musical inventiveness. Plus, learn how musical instruments change shape and sound, and deepen your understanding of the ways we interpret cultural and musical ownership today.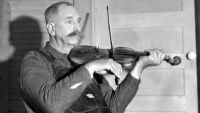 10: The Roots of Country Music in America
Visit the Appalachian region of the Southeast and unearth the roots of "country music" (a term that wasn't used until the 1950s) in mountain "hillbilly" music. Along the way, consider some of the many tropes of this genre of music, exemplified by a song from 1947 called "Goodbye, Old Paint."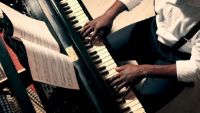 11: American Piano, Ragtime, and Early Jazz
From concert pianos to player pianos, explore the inner workings of one of music's most iconic instruments and its many variations. Then, witness the power of the piano in ragtime music (including Scott Joplin's "Maple Leaf Rag") and its role in the emergence of jazz, one of America's most thrilling musical forms.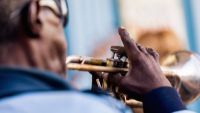 12: The Musical Gumbo of New Orleans
What makes the city of New Orleans more musically extraordinary than other American cities? The answer: a rare combination of distinct musical and cultural influences coming together in one place. Professor Seeger closes out this course with an appreciation of the importance of place in American music.
Anthony Seeger
From hymns and spirituals, to songs of protest, and the national anthem; music has always played a powerful role in American life.
ALMA MATER
University of Chicago
INSTITUTION
University of California, Los Angeles
About Anthony Seeger
Anthony Seeger is a Curator and Director Emeritus of Smithsonian Folkways Recordings. Additionally, he is a Distinguished Professor of Ethnomusicology Emeritus at the University of California, Los Angeles. Born into a musical family, he is also an anthropologist, ethnomusicologist, audiovisual archivist, record producer, and amateur musician. Professor Seeger received his BA in Social Relations from Harvard University and his MA and PhD in Anthropology from the University of Chicago.
Professor Seeger lived in Brazil for nearly 10 years and spent much of that time as a member of the Graduate Program in Social Anthropology in the Department of Anthropology at the National Museum in Rio de Janeiro. His anthropological research focused on the music and culture of the Kĩsêdjê people (formerly known as the Suyá) of Mato Grosso, Brazil. He also helped establish the Musicology/Ethnomusicology/Music Education MA program at the Brazilian Conservatory of Music.
Professor Seeger later returned to the US to serve as director of the Archives of Traditional Music at Indiana University Bloomington, where he also taught. He then moved to the Smithsonian Institution to assume the direction of the recently acquired Folkways Records and to become the first curator of the Smithsonian's Folkways archival collection. He established the Smithsonian Folkways Recordings record label, where he was the executive producer for more than 250 CDs as well as a collaborator on DVDs and radio series. He was also the faculty director of the UCLA Ethnomusicology Archive.
Professor Seeger has been active in several professional organizations. He served as president of the Society for Ethnomusicology, president and secretary general of the International Council for Traditional Music, chair of the Research Archives Section of the International Association of Sound and Audiovisual Archives, and vice president of the Brazilian Association for Ethnomusicology. Professor Seeger was elected as a member of the American Academy of Arts and Sciences, and he received a Guggenheim research fellowship, among other grants. He was awarded the Tai Chi Traditional Music Prize for lifetime achievement from the Central Conservatory of Music in Beijing and also received the Lifetime Contribution Award from the Brazilian Studies Association.
Professor Seeger has published three books, four coedited volumes, and more than 120 articles and book chapters on the music and culture of Indigenous Brazilians, Indigenous rights issues, ethnomusicology, audiovisual archiving, American music, intellectual property, and other subjects. Among Professor Seeger's books are Nature and Society in Central Brazil: The Suya Indians of Mato Grosso and Why Suyá Sing: A Musical Anthropology of an Amazonian People. With Dr. Shubha Chaudhuri, he coedited Archives for the Future: Global Perspectives on Audiovisual Archives in the 21st Century. Additionally, he produced and presented a 1988 series of six 30-minute radio shows for the BBC on American traditional music. Professor Seeger now lectures in the US and abroad.