Rated

5

out of

5
by
Crabhappy
from
Surging
I found this course extremely helpful if you are not sure how to start surging. The instructor was well read and versed in the subject. Her personality was excellent for this type of instructing. She never used a patronizing tone. I've had and used a serger for over 30 years. I enjoyed the simple expiations of each technique. Many of the things she discussed I learned by trial and error over the years. (A lot of errors) Others I never tried to do because I didn't understand. I feel anybody that uses a serger should watch this, easy to follow, course. You are never perfect and learning or adding to your knowledge is always a good thing.
Date published: 2020-09-30
Rated

4

out of

5
by
BeginnerTJK
from
Beginner Serging: Machine Basics & Techniques
I bought this because I was given a serger and am not an experienced seamster. I have not watched the complete product as yet, however after watching the first few chapters one of the frustrating things I found was that at times it appeared like the video was out of sync with the presenter. Maybe I am being picky but that through me off to some extent. At times I found it very informative and at others not detailed enough. They use 3 different machines, which on the surface would seam like a very good thing because it goes to show just how similar things are from one manufacturer to another. For me that did not necessarily translate as an aide however as my machine is a different one from any of the three. Being male I would have appreciated having an option to sew something masculine in nature. I realize that the value is in learning what some of the capabilities of a serger are but it is like being back in grade school and learning math. The typical woman does not relate to an instructor telling them how to calculate the number of yards of concrete it would take to make a driveway for example. I would be more engaged from the beginning. I think the instructor is very good and knowledgeable.
Date published: 2019-04-17
Rated

5

out of

5
by
Robert Donnelly
from
Excellent course
I am new to learning all about sewing and sewing machines and did not know what a serger was so I took this course to find out. Not only do I now know what the machine is and what it can do, I feel that i could sit down and use one effectively and efficiently with practice. I learned all the basics of the machine, how thread it, problems to watch out for and how to troubleshoot them when they appear. The instructor is obviously very knowledgeable and experienced with this machine and excellent at conveying her skills across to her students. She clearly explains each type of stitch this machine can do and exactly how to set up your machine and adjust it to get a perfect result. I really enjoyed this course and recommend it to anyone with the desire to learn.
Date published: 2018-03-17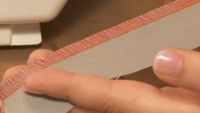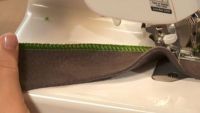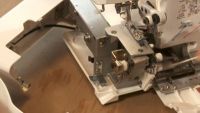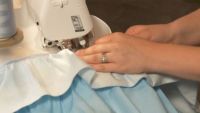 Amy Alan
I started crafting as a small child and have always made an effort to turn the everyday into art!
About Amy Alan
Amy Alan got her start in sewing as a child. Once she graduated college with a degree in fashion design, she then worked on the cutting room floor of a show apparel company as a technical designer. After that, she went into alterations and then finally teaching once we moved to Portland. Amy currently teaches sewing at Modern Domestic in Portland, Ore. and blogs at Really Handmade. Amy Alan teach sewing classes that mainly focus on developing skills, such as using machinery and patternmaking, but she does occasionally hold project classes as well. Ms. Alan says that, "Fit and precision are important skills to me, and I love to show my students the why's and how's of garment construction."