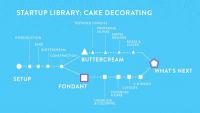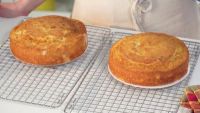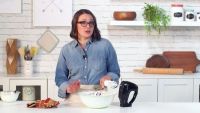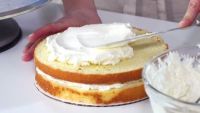 4: Constructing a Single-Tier Cake
Trim your baked cakes so they're uniform and level every time. Find out how to stack up the layers, fill them with frosting, and frost the entire cake with a crumb coat. You'll add a final coat for a sharp-edged flat finish that will get you ready to start decorating.
5: Buttercream: Textured Finishes
Discover three techniques for texturing cakes with buttercream: horizontal ridge, vertical stripe and a simple-yet-beautiful brushed finish. These finishes are not only beautiful and on trend, they're also great at covering up anything that's less than perfect.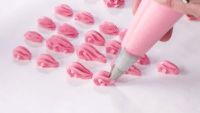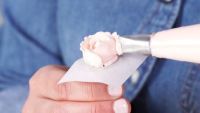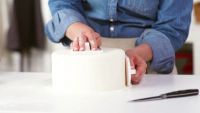 Jenny McCoy
I describe cake decorating as the art of taking a delicious cake and transforming it into a work of visual art.
About Jenny McCoy
As a pastry chef with more than 10 years of experience in some of the country's finest kitchens, Jenny McCoy has learned to transform classic techniques into inventive and exceptional desserts, many of which you'll find in her book, Desserts for Every Season. Jenny's philosophy on baking is simple: By combining the best ingredients available and a personal creative touch, anyone can expand their repertoire to create expertly refined recipes and original pastries with ease. A truly approachable expert, Jenny's detailed lessons are both inviting and inspiring.