Rated

3

out of

5
by
Judy1371
from
Summarizes civil rights history
This course is not as advertised. It does not address race as a social construct "generated by history, biology, genetics, sociology and anthropology" as does much of current new scholarship. Instead, it provides a very cursory history of the struggle for civil rights, beginning with a 17th century slave revolt, and outlining major events up to the present. This information is well-known to anyone who lived in the latter half of the 20th century, or who has studied the basic history of the civil rights movement in school. The course does provide a framework for relating various organizations and events.
Date published: 2021-04-13
Rated

5

out of

5
by
RobRD
from
Timely
Captured my attention form the start. The presenter has a way of delivering the message so that it makes sense, This will be a great service by the Great Courses.
Date published: 2021-03-26
Rated

5

out of

5
by
BobC47
from
Powerful and factual
Very informative. Balanced and accurate. I noticed a few commenters who find it politically incorrect, from the worldview they live in, to speak these profound truths about America's horrific treatment of persons of color. America will move closer to achieving its aspirations of "liberty and justice for all" only when it can live with the truths of its history and act for change. Yes, other countries have their dark histories too, but if America wants to be exceptional, it will deal with its own sins and seek to be a nation of equality of opportunity and justice and not try to deflect the conversation with "well, what about . . . " commentary.
Date published: 2021-03-25
Rated

5

out of

5
by
Anonymous
from
Great topic and much needed
Especially based on some of the comments in reviews, this course is badly needed. The nuances, policies and integrated societal norms that uphold racism need to be delved into. Systemic racism goes way beyond "personal responsibility" as one commenter mentioned, and one's journey to anti-racism includes learning how to listen to those willing to teach.
Date published: 2021-03-25
Rated

5

out of

5
by
Simon1
from
The review so far demonstrate the importance
I learned from the examples, she gives good details. I am again shocked with US race history. Maybe some details on the how the term race was socially constructed and does not exist as scientific term. I agree that a better title to capture the content would be better.
Date published: 2021-03-13
Rated

4

out of

5
by
Luigy
from
Interesting
The topic has contemporary significance. I hope that this topic is handled with caution but from a candid and factual perspective.
Date published: 2021-03-13
Rated

3

out of

5
by
Imocas
from
My experience with Race
My father was born 37 years after the Emancipation Proclamation. He lived through race riots, criminal activity, wars and the depression. Media not being what it is today, open frank discussion was not the norm on either side. Moving to the events of the mid century and beyond there was a lot of fear of the unknown.and out right examples of the KKK in the Midwest and all the states I have lived. Terrorism should not be tolerated in this country. I agree with a previous reviewer that a panel representing different perspectives and how to move forward would be most helpful.
Date published: 2021-03-12
Rated

5

out of

5
by
KrisL3
from
Would make a great course
The content of this lecture would make a great in-depth course as an introduction to Black Politics in America through the end of the Civil Rights Movement. I would, however, recommend that the title of the lecture and synopsis be changed to reflect the content of the lecture.
Date published: 2021-03-11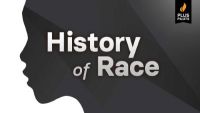 1: History of Race
The challenges of race and the struggle to have equality and social justice in this country originated with the beginnings of America—and striving for positive change continues today. Kaye Whitehead, Professor of African and African American Studies at Loyola University, takes you on an insightful journey from the 17th century to the 1970s, to look at how race became associated with skin color, intellectual and linguistic deficiencies, and intrinsic capabilities.
Kaye Whitehead
Once we stretch our students' imaginations, stretch their creative limits, stretch their natural tendency to remain in these borders, they can never go back again.
INSTITUTION
Loyola University Maryland
About Kaye Whitehead
Karsonya (Kaye) Wise Whitehead, Ph.D., associate professor of communication and African and African American Studies, is a three-time New York Emmy-nominated documentary filmmaker and the award-winning radio host of Today with Dr. Kaye on WEAA 88.9FM. Her scholarship examines the ways race, class, and gender coalesce in American classrooms as well as in political and social environments. Her work and her scholarship in activism, race, and African American history have garnered national attention and awards, including the Gilder Lehrman Preserve America Maryland History Teacher of the Year Award (2006), the Gilder Lehrman Fellowship in American History (2012), and the Collegium Visionary Award (2019); she has won several prestigious honors for her scholarly and activist work as the @blackmommyactivist. Named one of Essence magazine's 2019 "Woke 100 Women" changing the world, the "Best Radio Host" in Baltimore by the Baltimore Sun; one of the "Top 100 Women" in Maryland by the Daily Record, and one of "25 Women to Watch" by the Baltimore Sun, she is one of the most sought-after keynote speakers in the country.
A K-12 Master Teacher in African American History, Dr. Whitehead has worked with more than one thousand teachers to become culturally responsive educators in diverse environments—and has served as a historical consultant for a series of documentaries on Philadelphia. A decorated author, Dr. Whitehead has published articles, essays, book chapters, and opinion-editorials on issues that face the Black community. Her 2014 book, Notes from A Colored Girl: The Civil War Pocket Diaries of Emilie Frances Davis, won the Darlene Clark Hine Book Award (2015) from the Organization of American Historians as the best book written in African American women's and gender history, as well as the Letitia Woods Brown Book Award from the Association of Black Women Historians (2014). The founder and director of the Karson Institute for Race, Peace, and Social Justice, Dr. Whitehead is also the founding executive director of the Emilie Frances Davis Center for Education, Research, and Culture.