Rated

5

out of

5
by
AnnaMc
from
Great information on basic colors
Presenter was very interesting and his passion on the subject of colors really showed through. Many scientific studies were presented to prove his points and the stories he told were very enlightening. I think every local police department should see the lecture on black and white and the one on blue.
Date published: 2020-08-20
Rated

4

out of

5
by
Cami
from
Interesting although the many references to men's sports made me feel the course was directed to one gender.
Date published: 2020-08-13
Rated

4

out of

5
by
Anonymous
from
How Colors Affect You: What Science Reveals
Excellent course. As a writer and publisher, I am looking forward to applying the concepts to my future work.
Date published: 2020-08-12
Rated

4

out of

5
by
Juanbernardo
from
How Colors affect you
It is a pleasant, enjoyable and productive course on an exciting subject!
Date published: 2020-05-19
Rated

5

out of

5
by
Sandals30
from
So interesting!
I just finished watching this and found the entire course both fascinating and helpful. As part of the web team for my county, we put in a lot of thought on the color scheme for our website, but I wish we had watched this lecture series first, as our choices may have changed. I would love to see more in this series for purple, orange and various pastels to see if there are variations of the hues that have different affects than their base colors. I highly recommend this lecture and thought the lecturer did a great job. He held my attention, backed up his statements with research, and was animated, but not over the top. Great job!
Date published: 2020-04-23
Rated

5

out of

5
by
alaskarich
from
Interesting and informative how colors affect us
I thoroughly enjoyed this brief 6 lecture course on the effect colors have on us. It was very interesting, but the conclusions also have practical implications. For example, an athlete or team wearing black or red is more likely to be successful. The colors green and blue enhance creativity. Different colors of clothing may increase or decrease a woman's perceived attractiveness. Colors also have implications for business and commercial products. True, some conclusions are drawn from only a few studies. The presentations are well done with excellent graphics. I think most people would enjoy this course and learn from it. I certainly did!
Date published: 2020-04-08
Rated

5

out of

5
by
Pete352
from
What a six-pack!
I can't believe how much was packed into these six lectures; the research being done to discover the effects of color on us as well as how different cultures really do see colors differently. A wonderful series!
Date published: 2020-03-25
Rated

4

out of

5
by
NiWi
from
Enjoyable and informative
I've enjoyed this course noting the history and science. However, I would have liked a bit more emphasis on practical applications of color. While practical use was noted I felt I would have liked more. I'm glad I took the course but do not feel completely satisfied.
Date published: 2020-03-21
1: The Meanings of Color
Begin your exploration of how colors affect you with a look at the general science behind color, first uncovered during landmark experiments by Isaac Newton. Then, investigate the pervasive power of color on human behavior with a close look at how color shapes our perception of what food tastes like. Finally, with the aid of intriguing experiments and illuminating case studies, discover the three ...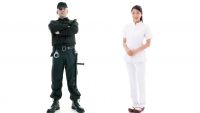 2: The Black and White Lecture
Contrary to what you may think, black and white are colors like any other when examined from the perspective of what your brain sees. In fact, they're the only true universal colors. In this fascinating lecture, Professor Lidwell takes you inside the meanings behind these two elemental colors. You focus on two specific contexts for black and white: competitive contexts (where black signals aggress...
3: The Red Lecture
Turn now to the color red, which holds a unique place in the pantheon of colors, thanks to its primal significance in expressing fear, strength, beauty, status, and passion. What do we know with confidence about the meanings behind the color red? Find out by examining several powerful examples of the color red at work: in competitive situations, where it signals dominance; in mating and courtship ...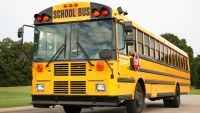 4: The Yellow Lecture
Why is yellow the most vibrant color to the human eye? How does the human eye detect yellow wavelengths so effectively? Why is there such a fine line between "good" and "bad" shades of yellow? When does yellow signal health or weakness, happiness or danger? How can it work to help increase cognitive performance? Find the answers to these and other provocative questions in this richly detailed and ...
5: The Green Lecture
Life. Fertility. Envy. Success. These are just a few of the many common associations the brain makes with the color green. Here, Professor Lidwell takes you even deeper into this lush color, guiding you through an exploration of two lesser-known contexts of green: as a way to foster creativity and a way to reduce anxiety and mental fatigue. You'll also get a chance to probe some more anecdotal (bu...
6: The Blue Lecture
In this final lecture, focus on the last color in the logical color sequence and one of the most commonly chosen favorite colors throughout the world: blue. As you'll discover, there are some interesting and unique properties of the color blue that set it apart from other colors and make it seem, in some respects, almost magical. You'll learn about the ways blue fosters and promotes openness and c...
William Lidwell
Did you know that pink rooms will not calm aggressive prisoners or zap the strength of opposing teams, and yellow walls in the nursery will not cause babies to cry more often?
ALMA MATER
University of Houston, Clear Lake
INSTITUTION
University of Houston
About William Lidwell
Professor William Lidwell lectures at the Gerald D. Hines College of Architecture at the University of Houston. He also serves as Director of Innovation and Development at the Stuff Creators Design Studio in Houston, Texas. He earned his B.A. in Psychology from Texas State University and his M.S. in Interaction and Instructional Design from the University of Houston-Clear Lake. A designer, teacher, and author, Professor Lidwell has over 20 years of experience working in product design and user interaction. He frequently consults on matters of design and consumer experience with leading firms, including Harrah's, IKEA, Merrill Lynch, and Procter & Gamble. He also founded and has supported numerous start-up companies, ranging from online learning environments to heirloom furniture design stores to food trucks. Professor Lidwell is the author of the best-selling design guide Universal Principles of Design, which has been translated into more than 20 languages. He has written and edited other works, including Deconstructing Product Design, the Makeshift column for MAKE Magazine, and Guidelines for Excellence in Management.