Rated

5

out of

5
by
Narendran
from
Got an Idea how Ideas spread
This course was presented and narrated well stories. Great Job.
Date published: 2020-10-06
Rated

2

out of

5
by
engineer45
from
I was a bit disappointed
I have to limit my review to the first two lectures. It seemed to be much more basic than I expected. I have no training outside of this course. I hoped to understand of "how ideas spread". But after two lectures I felt like he was telling me things most people already know. Also, as someone who spends a lot of time thinking about and doing presentations, it was extremely repetitive. The lecture is 30ish minutes long but very often the same sentence or question is repeated three times in different ways. Perhaps I am more time sensitive than others but I really wanted him to get on with answering the question he raises.
Date published: 2020-10-05
Rated

1

out of

5
by
David in Minnesota
from
Grating
In found the lecturer's style patronizing and his examples annoying. I am interested in this content but will need to look elsewhere to learn about it. Maybe Malcolm Gladwell.
Date published: 2020-07-06
Rated

3

out of

5
by
Cheryl101
from
Pretty basic information, but a good presentation
I have never taken a course in marketing, so I'd easily classify myself as a novice in this area. However, I found my mind constantly wandering away from the lectures. Perhaps part of the reason is that this isn't an area I am necessarily that interested in, but I think the bigger problem is that I heard much of it before or have easily figured out on my own. I have taken quite a bit of neurology and behavioral type courses, so that is probably a pretty big source of my previous knowledge. I am sure there are quite a few articles I read over the years that also covered some of the material. In the end, I have to come to the conclusion that this is a very high level, introductory course in marketing. The professor does a fine job at presenting the material, using examples from recent history to drive points home. It is only 12 lectures, making it pretty easy to get through quickly. So, if you are looking into a good introduction to marketing, to perhaps test the waters to see if you would be interested in the field, this would be a good place to start. If you have no idea how marketing works, or want to find out how people manipulate you (wink, wink), this would be good for you. If you are looking for more complex marketing methods or trying to gain insight on how your brain responds to the marketing world, I would say this course doesn't deliver.
Date published: 2019-04-09
Rated

4

out of

5
by
Eddie43
from
Needs updating
What I liked about this course was its use of sociological and social psychological theory and research, including some by the professor, to explain the success and failure of marketing campaigns. On the other hand, his coverage of the needs of marketers to target their advertising illuminated my understanding of the recent scandals over Facebook and other social media sites selling private information about users to buyers intent on targeting them for advertisements and even for political disinformation. The course also covered marketers use of the internet, but emphasized the limitations on its effectiveness. But there was no mention of their use of social media for targeting. I would suggest to the professor that he do a second edition of this course to include that.
Date published: 2019-01-24
Rated

5

out of

5
by
FlutterBe
from
Energizing!
This book is not only insightful, but has sparked ideas for my daily work in public communications/ marketing. I have the CD and have listened twice on car rides between work and home. Will listen to certain chapters again for new ideas
Date published: 2018-12-30
Rated

4

out of

5
by
AJK_
from
Good course.
The course was more on Marketing than I had anticipated. Still it was very interesting.
Date published: 2018-10-30
Rated

4

out of

5
by
Prison LIbrarian
from
Marketing and Proselytizing Ideas
Fun to watch and learn many tricks of the trade from an engaging presentation. Most of the examples are about pushing products, so it would be a good fit for anyone in advertising. I wanted to know how to change my world through presenting new ideas at work. I was able to translate about 50% of the information but changing people's minds with new ideas is more difficult than promoting a product or convincing someone to read a stage play.
Date published: 2018-09-02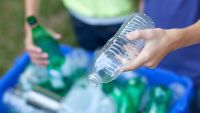 1: Social Epidemics-Why Things Catch On
What leads products, ideas, and behaviors to become popular? What causes them to die out? The answer lies in the science of how ideas spread, which you'll begin to examine with the story behind Livestrong bracelets-one of the most notable social epidemics of our time.
2: The Basics of Consumer Psychology
Why can seeing something more frequently make you like it more? Find out here, as you look at consumer psychology and the way we naturally process information. Understand what happens from the moment people are exposed to information and begin to develop perceptions, and learn how these basic cognitive processes influence what eventually catches on.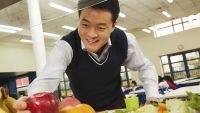 3: The Impact of Triggers on Consumer Choice
Why might voting in a church versus a school change how you cast your ballot? Why would hearing French music at the grocery store make you more likely to buy French wine? Explore the phenomenon of triggers, from how they're defined to how they influence what we like, what we buy, and top-of-mind awareness.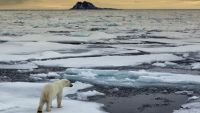 4: Simple Rules to Make Ideas Stick
Why do some things stick in memory while other ideas are quickly forgotten? Find out here, as you learn how ideas that fit with the four key principles of human memory-simplicity, unexpectedness, concreteness, and credibility-tend to be "stickier" or more memorable.
5: The Social Influence of Conformity
In the first of several lectures related to social influence, you'll consider the phenomenon of conformity and its role in why ideas spread. You'll learn why bartenders seed the tip jar, when people actually prefer waiting in line, and why conformity compels us to follow others even when we know they're wrong.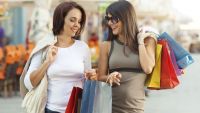 6: The Social Influence of Divergence
Social influence is like a magnet-it can attract or repel. As you explore the notion of divergence and the meaning of consumption, discover when and why people avoid following the crowd and how anti-conformity has caused once-popular cars, designer bags, and other products to fall out of favor with their original audience.
7: Word of Mouth-Powerful and Persuasive
More than 10 times as effective as company-generated communications, word of mouth is a powerful tool-and it's becoming more so each day. Examine the influence of word of mouth, how it differs from traditional advertising, and the role that social networks such as Facebook and Twitter play in shaping communication.
8: The Social Currency of Shared Ideas
From cat videos to New York Times science articles, some online content goes viral while the bulk of it never gets more than 10 views. Some products get lots of word of mouth activity, while others are never discussed. Discover the six key drivers of social transmission that lead products, ideas, and behaviors to generate buzz.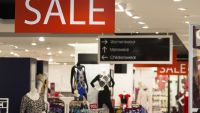 9: Messages That Go Viral
Wrap up the section on social influence by looking at the three remaining drivers of social transmission- stories, practical value, and making the private public-in the context of intriguing case studies. Learn about the failure of the "Just Say No" campaign, the success of a humble corn-husking video, and some shrewd design decisions by Apple.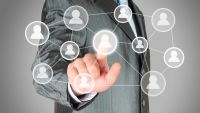 10: Social Networks-Channels of Influence
Could a person you barely know affect your behavior? Consider this question as you begin to explore the channels through which information and influence spread. Learn about different types of social ties and how these ties impact what people share, the jobs people get, and life in general.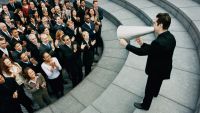 11: Social Influencers-Myths and Science
Are well-connected people or "influencers" the catalysts for ideas and products catching on? Examine this social-epidemic theory, the science behind how it does-or doesn't-work, how likely it is to be true, and whether companies who pay reality TV star Kim Kardashian $10,000 per Tweet will see a return on their investment.
12: Tracking Results-Big Data, Little Data
Conclude the course with a thought-provoking discussion of Big Data. Learn how Google tries to predict everything from flu outbreaks to retail and home sales, why companies need to monitor social media chatter, and whether our addiction to analytics might be leading us astray. Also, consider the rise of Little Data and the effects of measuring and tracking the minutiae of our everyday lives.
Jonah Berger
Ideas spread from person to person, but how far they go depends on the pattern of connections between people.
ALMA MATER
Stanford University
INSTITUTION
University of Pennsylvania
About Jonah Berger
Jonah Berger is an Associate Professor of Marketing at the Wharton School of the University of Pennsylvania. He holds a B.A. in Human Judgment and Decision Making from Stanford University and a Ph.D. from Stanford Graduate School of Business. He has served as a visiting faculty member at Duke University and Cornell University.
The recipient of numerous awards for teaching and research, Professor Berger received Wharton's MBA Teaching Commitment and Curricular Innovation Award and won their "Iron Prof" faculty competition for outstanding research. In recognition of his research on social dynamics-which mixes psychology, sociology, marketing, and economics to understand why products, ideas, and behaviors become popular-Mr. Berger has been named one of the top five most productive researchers in marketing by the American Marketing Association and received early career awards from both the Association for Consumer Research and the Society for Consumer Psychology.
Professor Berger is the author of Contagious: Why Things Catch On, which appeared on the bestseller lists of the New York Times and the Wall Street Journal and has been translated into almost 30 languages. He also has published dozens of articles in top-tier academic journals and has consulted for a variety of Fortune 500 companies.