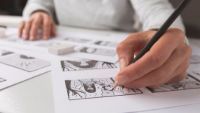 1: Introducing Comics as an Art Form
Begin the course with a look at what comics are and why they are so appealing, and also get a brief overview of what you may need to create your own comics. Then, take a look at some of the artists and writers that have made comics such an appealing and fascinating form with so many different possibilities. Close with a few book suggestions that can help aspiring comic creators.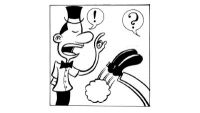 2: Comics Formatting and Terminology
Comics, like any other genre of literature or art, has its own vocabulary and technical terms. Learn how comics are formatted and how to talk about layout, configuration, and other aspects of comic creation. Look at a variety of different examples from various artists that demonstrate the many possibilities, from single panels to full-page strips. Also learn the ins and outs of word balloons and how to place text.
3: Tools of the Comics Trade
Get an overview of the tools of the comics trade, with a focus on traditional, non-digital tools and supplies. With Professor Bagge's help, you will learn the best paper, pencils, pens, brushes, and other items to use if you want to create your own comics, or simply get an inside look at the toolkit used by your favorite comics artists.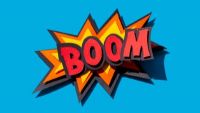 4: Writing for Comics: Beyond the Word Balloon
Since the images and words in comics work in a very specific harmony, writing for comics is not the same as it is for other forms. Better understand the dynamics of writing for comics, from why you should write first and draw later to the many options you have for outlining and structuring your story.
5: Creating Characters for Comics
A big part of what makes a comic strip or comic series work is the design of the characters. Learn why simplicity is key when it comes to characters you will draw over and over again and look at the different ways you can come up with characters, as well as how to decide the level of realism you want to achieve and what audience you are hoping to reach.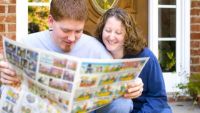 6: Humor in Comics: Finding the Funny
While comics have since branched out into many different kinds of storytelling, their origins lie in humor. But humor can be surprisingly difficult to do well. Dive into the way comics can be used to make us laugh, whether it is through visual gags and silly jokes or complex, real-life experiences and narrative humor.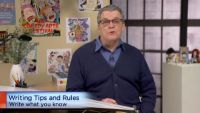 7: Telling Dramatic Stories through Comics
As you can see from the name, comics originated as a humorous form, but comics have been telling dramatic and thrilling stories for decades. Turn now to genre fiction to look at the many ways you can tell a serious and engaging story through the comics medium, from superheroes and space adventures to spine-tingling horror and gritty noir, and everything in between.
8: Creating Memoirs with Comics
Some of the most profound—and profoundly successful—memoirs of the 20th and 21st centuries have been created in the form of comics. So, how do creators use this special harmony of image and text to tell their most intimate stories? Memoir in comics is a case where form follows function—there are few hard rules, but Professor Bagge gives you some very helpful guidance in this genre.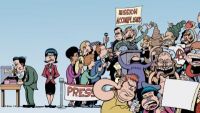 9: Comics as History, Biography, and Journalism
Comics are a surprisingly effective medium for disseminating real information, whether as biography, history, instructional guides, journalism, or other nonfiction formats. Here, look at some of the different types of informational comics, and explore some of the technical and stylistic choices made by creators in the nonfiction comics field.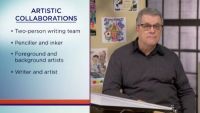 10: Working Relationships in the Comics Field
Collaboration—whether between different creators or with editors, publishers, and agents—is a vital part of working in comics. Dive into the different dimensions of professional relationships in the comics field, from communication and division of labor to charging for your work and working with a team-player mentality.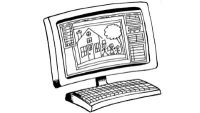 11: Making Comics in the Digital Age
Get a thorough introduction to the world of comics in the 21st century and understand some of the most important digital tools available. Whether you want to create in a fully digital environment or simply want to understand how to incorporate certain tools into your repertoire, understanding the importance of computer technology in comics today is vital.
12: Comics as a Career or Income Stream
Money isn't everything, but it sure comes in handy. In this final lesson, Professor Bagge discusses making a career in cartooning, as well as the numerous ways you can supplement your income with it. He also shows you how you can apply your cartooning skills in other creative enterprises. Close this course with a look at the possibilities of using your comics knowledge in many different ways and in a multitude of media fields.
Peter Bagge
Comics and comic art enjoy a level of popularity today that I could only dream of when I was getting started in the field.
About Peter Bagge
Peter Bagge is an alternative comic artist and creator best known for the comic series Hate. He served as managing editor of Robert Crumb's comic anthology Weirdo while simultaneously creating his first solo comic series, Neat Stuff, and he has been recognized as a Rockefeller Fellow of Literature by United States Artists.
Professor Bagge has contributed regularly to a wide assortment of publications, including Discover magazine, MAD magazine, and the Weekly World News. Additionally, he has produced dozens of journalistic comic features for Reason magazine; a collection of those appears in his book Everybody Is Stupid except for Me. He has also created three graphic novels—Apocalypse Nerd, Other Lives, and Reset—and has written and drawn three book-length biographical comics, which are titled Woman Rebel: The Margaret Sanger Story; Fire!!: The Zora Neale Hurston Story; and Credo: The Rose Wilder Lane Story. Another of his works is the collection of short biographical stories titled Founding Fathers Funnies: Non-Stop Historical Hilarity.
Professor Bagge's awards include the Harvey Award for Best Cartoonist and for Best New Series as well as the Inkpot Award at San Diego Comic-Con International. Outside of the publishing world, he has developed his work for television, worked as a designer for other electronic media projects, and taught a course on writing comics at Seattle University.