Rated

2

out of

5
by
RF20
from
The lecturer tends to avoid controversial issues
He completely fails to mention the satanic verses incident while even quoting the qur'an 53:19-23. Takes far too timid of an approach in adressing the violent/intolerant nature of qur'an/islam as clearly shown by the following verses: 4:89, 8:12, 9:5, 9:29, 9:73, some of which might be rationalized taking into account the context, surely not all. Also, I would have liked the author to at least mention the principle of abrogation (2:106, 16:101) and the medinan verse abrogating the more peaceful meccan verses. One might argue he had only 12 lectures and therefore a lack of time, however I feel there was enough time and it could have been more wisely used.
Date published: 2021-03-07
Rated

4

out of

5
by
brc25
from
Good but incorrect pronunciation a distraction
While the course was fine, the one issue I have revolves around his poor pronunciation of Arabic, two prominent examples being the incorrect pronunciation of Yathrib and Zayid ibn Thabit. While this may seem to be nitpicking, knowledge of Arabic is acknowledged to be an absolutely critical component of truly understanding the Quran and Islam and it will inevitably call the teacher's expertise into question. That being said, there wasn't anything particularly controversial or inaccurate which would mislead someone with a desire to be introduced to the Quran so, as a beginner's course, it was effective.
Date published: 2021-01-25
Rated

5

out of

5
by
Aftb
from
A Great run through of various aspects
The course was a great introduction. Various aspects touched on that, although a member of the society which uses this as its guidebook, i was not aware of. The history and various structures and backgrounds of the book explored and done so with great respect. The professor was great. He treated the subject matter with both sides of the discussion. with reverence and with objectivity. The course only skims the surface of the various aspects and i did search for more in depth explorations like Sufism, but sadly not present. I would recommend this to others as there is something new in here if you are keen to understand a subject which is tainted by todays current climate.
Date published: 2021-01-06
Rated

4

out of

5
by
highstandards
from
A Commendable Introduction
If you're looking for a short introduction to the Qur'an and Islam, you would be well advised to pick this course. The professor is knowledgeable, prepared, and well organized. He covers the major topics in an intelligent and thoughtful order. And he gives proper time to the material that most merits attention. I was also impressed with his regular use of text as a basis and reference for his teaching. The professor has a point of view, which I found refreshing. He clearly admires Islam and wants to show its dimensions in a favorable light. He tends to push away at the extremes, seeking ground in the middle for reason, accommodation, and the spiritual. In this, he succeeds quite well, making Islam very attractive to an audience of thoughtful observers, both on the rational and the mystical sides. I can't give the course 5 stars because I don't believe the professor explored much beyond the basic to delve into the difficult and the more complex. I realize this is just an introduction, and I recognize the professor's success at tackling some controversial matters. It's just that as he got into the more challenging issues, he at times either touched upon them too briefly, deflected, or went back to more familiar territory. I don't want to say a more seasoned and better credentialed professor would've done better. But I would've loved a bit more of a deeper dive. Having said that, I want to end with a compliment for a job well done.
Date published: 2020-12-24
Rated

1

out of

5
by
HunterB
from
Quran
Not accurate as it try's to make it the book real. t takes a myth written book and attempts to make sense from it. Very difficult to stay awake as an adult.
Date published: 2020-10-25
Rated

5

out of

5
by
Yogi Dan
from
Well done, Dr. Oliver
I watched this course through my subscription to thegreatcoursesplus.com. I enjoyed the lectures and felt they were unbiased and scholarly. Having studied a bit of Islam previously I found no difficulty following the course. This is another example of the high quality courses that are available from The Learning Company. I appreciate the dedication that went into this production. I feel I have gained a greater understanding of the Q'uran, and of the people who follow it's verses. I feel the professor has done a brilliant job and has done so with a great deal of respect for the sensibilities of his audience.
Date published: 2020-09-27
Rated

5

out of

5
by
Ruodrik
from
GOOD COURSE WELL WORTH THE WATCH
I would highly recommend this course for anyone with an interest of Islam and the Islamic world. This course helps you understanding the Qu'ran and the other holy writings of Islam. As a Christian I thought this the professor was well informed and great to listen too.
Date published: 2020-09-18
Rated

5

out of

5
by
RevSue
from
The Koran
I have watched several of your DVDs. This was one of the most outstanding. I came to the subject with only the most superficial knowledge of the Koran and came away with enormous curiosity and desire for further study. As a Christian, this series has become an important part of my personal spiritual journey. I strongly urge you to follow up with further lectures by this same instructor.
Date published: 2020-09-07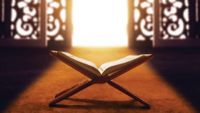 1: Finding a Path into the Qur'an
Why study the Qur'an? Dr. Martyn Oliver explores the myth and mystery of the Qur'an, including the origins of this most central of Islamic texts, God's perfect word as revealed by Muhammad. For believers, the Qur'an and its divinity are certain, but for the scholar, the text is not so neatly defined.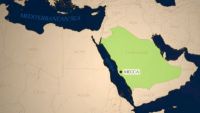 2: 7th-Century Mecca: Religion and Oral Tradition
Ancient Mecca and its surroundings, into which the Qur'an was born, was a place founded economically and socially upon a diverse range of customs, traditions, and peoples. Examine the religious history of the region and the ways in which this cosmopolitan city undoubtedly influenced the messages of the Qur'an.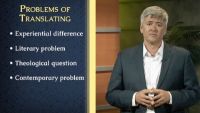 3: The Qur'an Becomes a "Book"
Muhammad, like most of the people in 7th-century Mecca, was illiterate. What challenges of interpretation for modern scholars are presented by translation from oral tradition to written text, and again from that text into other languages? Was anything lost (or added) in translation between the death of Muhammad and the first canonized text of the Qur'an two hundred years later? Perhaps.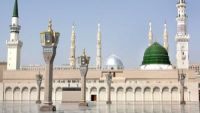 4: From Mecca to Medina: The Revelation Transforms
Learn how the Meccan verses are both radical and evangelical—an economic and cultural threat to Mecca, but also statements of a powerful ideology defining Allah as sole creator and ultimate judge. Later verses of Medina focus, as did Muhammad, on the development of an enduring and cohesive community of diverse peoples, eventually uniting much of the Arabian Peninsula. In these origins of the revelation is where the history of Islam is born.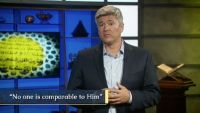 5: God and Tawhid: Divine Nature in the Qur'an
What does the Qur'an tell us about God? Cultures throughout human history have speculated about the essence of the divine. As we move into the content of the Qur'an itself, we explore the nature of an experiential God, who is both the narrator and central focus of this revelation to Muhammad.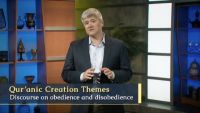 6: The Qur'anic Creation Story
Origin myths provide insight into the values of a people. While the Qur'an lacks a traditional "in the beginning" narrative, it reveals a number of stories about the first humans and divine creation. Learn here about Satan's fall from grace, his arrogant disobedience of God's command, and his promise to lure humans into the selfsame fall.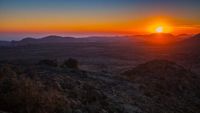 7: Judgment Day and the End Times: Yawm ad-Din
Did Dante Alighieri model his Divine Comedy after the Qur'anic descriptions of heaven and hell? In this lecture, we will delve into the regional history; the co-existing theologies; and finally, the actual Qur'anic depictions of both a beautiful garden of endless, sensual bliss and, for the less deserving, a fiery pit of eternal torment.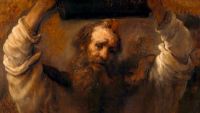 8: Abraham, Moses, and Qur'anic Faith
In both Christian and Jewish traditions, Moses and Abraham are held as prophets and ideal examples of faith. In this lecture, discover how these Biblical characters appear in the Qur'an in ways that cement Muhammad's role as prophet, and Mecca's place as the geographic center of Islam.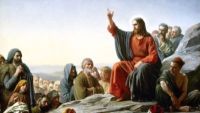 9: Prophethood in the Qur'an: Jesus and Others
We will learn that numerous other Biblical figures also appear in the Qur'an, including Jesus, Mary, Noah, and Joseph (of Genesis). Each account has parallels to the stories presented in the Christian and Jewish traditions, but the Qur'anic versions emphasize the oneness and exclusive divinity of God.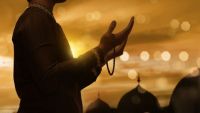 10: From the Qur'an to Islam: Creating a Practice
How did the Five Pillars of Islam grow from deep roots in the Qur'an? How might the words and deeds of the Prophet provide insight for believers? Finally, what role does this struggle to understand, from the Arabic word ijtihad, play in the ritual practices that define Islam? Delve into each pillar and its Qur'anic origins, as well as the substantial interpretive history of Islam.
11: Sharia and Jihad: The Qur'an as Legal Text
The untranslated words sharia and jihad might best be understood as "searching for God's will" and the "universal struggle for justice," rather than the simplistic, and thus fundamentally inaccurate, concepts of judicial law and holy war. Consider the complex meaning of each term, and how it is further explicated through a rich history of fatwa, or legal opinion.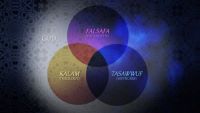 12: Qur'anic Philosophy, Theology, and Mysticism
The final lecture in this outstanding series reflects on the extensive philosophical, theological, and mystical underpinnings of Qur'anic study. Dr. Oliver speaks powerfully about the role of personal struggle to live according to God's will—a struggle that shapes the religious life of individual Muslims and Islamic communities alike around the world.
Martyn Oliver
The Qur'an is an endlessly fascinating, complicated, often misunderstood text. It is also a beautiful, moving text full of moments of tenderness, authority and mystery.
ALMA MATER
Boston University
INSTITUTION
American University
About Martyn Oliver
Martyn Oliver is a Senior Professorial Lecturer at American University, where he also serves as the director of the Undergraduate Religious Studies and Arab World Studies programs. He received his B.A. in Religion from the University of Puget Sound and his Ph.D. in Religion and Literature from Boston University. In 2015, he was the recipient of a fellowship from the National Endowment for the Humanities.
As a scholar of religion and Islam, Dr. Oliver has published widely in both academic and popular publications. He is recognized for his expertise on Islam in American culture, and he has had speaking engagements with the U.S. Department of State and the Defense Intelligence Agency. Dr. Oliver has also made media appearance on CBS and NPR. From 2009 to 2013, he served as the president of the American Religion and Literature Society.