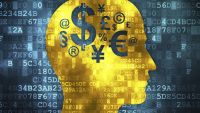 1: Understanding Your Financial Brain
Begin your course with an examination of the brain to explore the tension between conscious decision-making and the automatic emotional response of our limbic systems. This tension affects many of our approaches to financial management, including our innate aversion to loss, our tolerance of risk, and our investment confidence.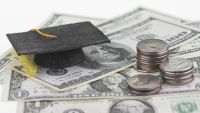 2: Managing Money with Life Cycle Theory
In this lecture, you will reconsider your entire approach to your finances. Life cycle theory is a framework for making financial decisions at different stages in your life, and it offers sound guidance for saving, borrowing, and investing across time. In other words, it's about making sure you get the most out of your money from young adulthood through retirement.
3: Basic Investing-Keep It Simple
You don't have to be a financial guru to make wise investment choices. In fact, as you will learn in this lecture, a few basic rules of thumb are all most of us need to make solid financial choices. Review the basics of investment and risk, the importance of diversification, and a simple theory for building a profitable investment portfolio.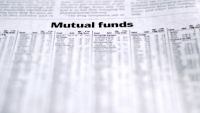 4: The Key Financial Instruments
Tour the range of investment options, from liquid assets such as cash and checking accounts to long-term assets such as mutual funds, stocks, and bonds. See what fees and returns you can expect from each type of instrument-and what tax obligations you may incur. Then build a strategy of investment for the long haul.
5: How to Use Credit Optimally
Debt can be intimidating, but when used appropriately, it is a powerful tool. Psychology plays a key role when we take on debt, so it is important to recognize bad habits such as impulsiveness. After getting an overview of credit and credit history, you'll survey the variety of loans available, from credit cards to auto loans to mortgages.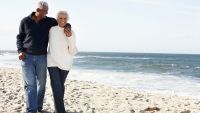 6: Investing in Education
Most economists would agree that education offers one of the highest returns of any investment; however, paying for college often involves taking on student loans. Whether you're a high school student or a parent preparing to pay for your child's tuition, learn the key risks of student loans, and see what tax advantages you might apply toward a college education.
7: The Economics of Home Ownership
After education, home ownership might be the most important financial decision we make in our lifetimes. Is home ownership really a great investment? When should you buy a house versus renting? Examine these questions as well as the basics of obtaining a mortgage. Key considerations include types of loan, mortgage insurance, points, and taxes.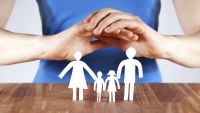 8: Managing Risk with Insurance
Insurance is really about "risk management." The world abounds with perils, and insurance is about estimating the probability of a loss and weighing the cost of insurance versus potential out-of-pocket expenses. Fortunately, some elementary principles help guide you toward critical coverage and help you avoid less beneficial policies.
9: Essential Tax Principles
No discussion of finances can evade the topic of taxes. In this lecture, Professor Finke provides a clear and concise overview of the U.S. income tax system: how our income is taxed, as well as the myriad credits and deductions that are available. His discussion also includes payroll and state taxes, as well as other taxes the average American pays.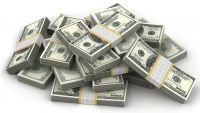 10: Saving for Retirement
When should you retire? And how do you save enough to ensure that you're financially covered for the future? This lecture demystifies the retirement savings process with continuing guidance from the life cycle theory of managing money. Explore the different investment options at your disposal-including 401(k)s, IRAs, and annuities-and build a strategy for retirement.
11: Fundamentals of Estate Planning
The goal of estate planning is to prepare your financial affairs to save your relatives from a confusing mess of assets, liabilities, and property transfers after you've passed. Here you'll discover a roadmap for sorting out your affairs, setting up trusts for your assets, and creating a plan for your end-of-life care options.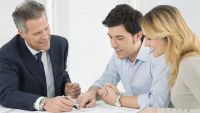 12: Putting Your Financial Plan Together
Wrap up the course by building a solid and realistic financial plan. You'll learn how to set up a cash-flow statement, prepare a budget for future expenditures, and make a balance sheet for your estate planning process. Then, apply the fundamentals of this course to achieving your financial goals.
Michael Finke
Money Management requires knowledge...but it also requires an understanding of how we as fallible humans make mistakes.
ALMA MATER
The Ohio State University
INSTITUTION
Texas Tech University
About Michael Finke
Professor Michael Finke is a Professor of Personal Financial Planning and Director of the Retirement Planning and Living Consortium at Texas Tech University, where he leads the doctoral program-considered the premier academic program in financial planning. He has doctoral degrees in Consumer Science from The Ohio State University and in Finance from the University of Missouri.A longtime advocate for ethical financial advice, Professor Finke is the former president of the American Council on Consumer Interests and serves as an expert on regulatory and legal issues related to financial planning. He is the author of numerous award-winning research articles in the fields of retirement income, investment advice, and investor decision-making. He has also received numerous awards as an instructor of a wide range of financial planning courses, from basic undergraduate personal finance to doctoral-level research methods.He frequently speaks at industry and academic conferences on advanced financial planning topics. As an expert on personal finance issues, Professor Finke has appeared in the national press, including the Wall Street Journal, the New York Times, USA TODAY, Kiplinger's Personal Finance, and SmartMoney. He is also a frequent guest on national radio shows, such as NPR's On Point with Tom Ashbrook.