Rated

5

out of

5
by
JimBobWilly
from
Beginner
I really loved the way this was presented in a very thorough and step by step process for water colors. I had previously only used dry media, so this was quite a change for me. I think I got good results, but can only hope that my technique improves as I continue to practice. Well done
Date published: 2021-01-30
Rated

5

out of

5
by
Bindi
from
Wonderful Course!
I have just loved this course...learned so very much! While I have taken a few in person classes in watercolor, I've never had anyone explain so much that goes beyond how to paint this or that. Kateri does a wonderful job with explaining color theory and takes it on into the practical use and mixing of color, just from a few paint tubes. I have spent so many hours staring at paint tubes in the store and never really sure of which to buy, but now I know and feel more confident about actual mixing to find just the right color. I find myself reviewing several of the lessons over and over, learning more each time that I do, and learning to apply them in so many ways. Now practice is more fun!
Date published: 2020-12-27
Rated

5

out of

5
by
jetcetra
from
Made me love watercolor!
Prior to this class, i'd taken another TGC watercolor step by step class, which gave me a little foundation for this class. Still, this class provided the details for the techniques needed to create different kinds of watercolor images, I really liked the way the camera showed the artist creating the sample and the reference photo as well. We could follow along so well! This class started a love affair with watercolor!
Date published: 2020-11-10
Rated

5

out of

5
by
MelissaS
from
Extremely Well Done!
I bought this about a month ago and have absolutely love it! Kateri did a fantastic job providing a foundation in which I know that I'll be able to build from. I especially loved the lesson on expressive mixed media. I just bought her book and I'm hoping that she will produce another course soon. Thanks so much Kateri for a fantastic lesson!
Date published: 2020-09-11
Rated

5

out of

5
by
Judy6744
from
Easy to understand
I bought this a couple of months ago, and I really am happy that I did. The instructor is very good. She explains everything in an easy to understand manner. She made watercolor painting easy and fun.
Date published: 2020-08-05
Rated

4

out of

5
by
Big Eyes Bees
from
Beginner Water Coloring
This has been both fun and a challenge to learn water coloring techniques. However, I submitted two questions and never received a response. Lesson 6 "Washes" I think an objective system e.g. numbers to describe degrees of color differences rather than shades related to different drinks would be more helpful.
Date published: 2020-06-18
Rated

5

out of

5
by
Tracys
from
Inspirational teacher
I have tried other painting course and it just didn't seem to click, but with Kateri it did. She is inspiring in her teaching method. She gave simple to follow instructions and small projects which gave me a sense of achievement. I would thoroughly recommend to novice watercolour painters.
Date published: 2020-06-03
Rated

5

out of

5
by
Ehawee
from
Good variety of projects.
This instructor, Kateri Ewing is so creative! She explained about the translucence of paints, which I never learned in any other class. She is engaging and makes the painting fun, too.
Date published: 2020-04-30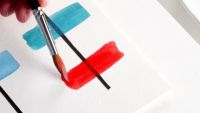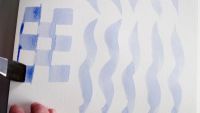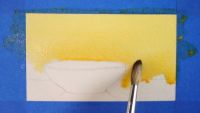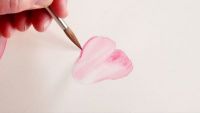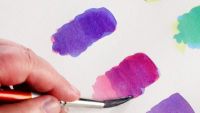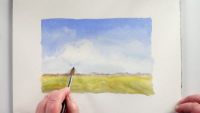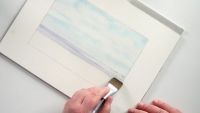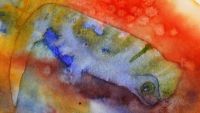 12: Projects: Expressive Mixed Media
Explore a more expressive, gestural watercolor style. Start by dropping color into a water glaze on paper and see if any shapes or subjects emerge. Then lift, push and pull the pigment to refine the shape, using colored pencils and pens to define your subject.
Kateri Ewing
Watercolor can become like a new language that you can use to express your creativity across my subjects and styles.
About Kateri Ewing
For watercolorist Kateri Ewing, painting is all about capturing the awe she feels for the natural world. In preparation for painting, Kateri regularly walks and photographs the woods, meadows and waterways in two of her favorite places near her home in western New York state: Wyoming County and Knox Farm State Park. Kateri's passion for painting and drawing is infused in her teaching, and sharing her techniques with students of all ages is her favorite thing about being an artist. Kateri's original watercolors are currently represented by Meibohm Fine Arts.