Rated

2

out of

5
by
claoeq
from
I am a visual learner and just watching a person speak makes it difficulty for me to stay focused. I am finding my self dozing off when I try to watch it or I loose interest very quickly. I think that the use of more visual aids would be so much more dynamic and would help in keeping one interested. The person seems to be reading, and for that I rather get the booklet. for this day an age I feel, they scenery should be in par with the subject too. Mind you that I am highly interested in this subject and want to learn. Given my learning style, this production has not been helpful to me.
Date published: 2019-08-02
Rated

4

out of

5
by
SherritheWriter
from
An Interesting Course
This was an interesting course. A lot of it was information I had read or heard in other places, but it was nice to have it all in one lecture series. It was just the right length to cover the material and give you pertinent information to notice and modify your personal habits to improve self control.
Date published: 2019-05-07
Rated

5

out of

5
by
Dick28
from
Everyday Benefits!
This course provided me with much practical information about how to conduct & control myself in daily interactions with family, friends, & work associates. I have gradually watched & listened to each of the lectures and intend to review each of them again in order to reinforce my understanding of the messages & lessons provided by Professor DeWall. Professor DeWall's knowledge of the topics & his presentation of such was outstanding in my mind. I particularly liked the valuable 'exercises' he offered.
Date published: 2019-04-26
Rated

5

out of

5
by
Bumblebee
from
Fascinating understanding
Will be repeating this one several times to be able to absorb all the information. Didn't catch that it came without a guidebook, so miss reading after listening to the lecture.
Date published: 2019-02-09
Rated

1

out of

5
by
Ted22
from
Completely Useless.
We are life-long learners and have been watching the Great Courses programs for many years. As a rule, we love them, but this one is by far the WORST course we have ever seen. The instructor talks too slowly, repeats himself constantly, is obsessed with recounting a zillion scientific studies, and cluttered up his presentation with too many meaningless stock photos. These no-brainer studies revealed "shocking" (the instructor's words) discoveries such as: people with more self-control commit less crime, exhibit less aggressive behavior, divorce less, have fewer extra-marital affairs, and do better managing their finances, etc. DUH! This course is taught at the fourth grade level. It is a complete waste of time. BTW - for some reason, the Teaching Company went cheapo on the lighting and backdrops for these 6-lectures programs. They look bizarre. And the stupid stock photos! We laughed all the way through the last 3 lectures.
Date published: 2018-12-21
Rated

4

out of

5
by
Brian at the beach
from
Good & Succinct
I bought this on CD and listened to it in my commutes. In less than a week I was through the entire course. Self-control is a relatively new area of study in the field of social psychology. When I was getting my doctorate in the field in the late 1980's, this wasn't an area of study. I ended up working outside the field, but remain interested in it. This course builds on some basic theories I remember learning in grad school. The course is well-presented and laid out logically. Just wish there was more of it!
Date published: 2018-12-01
Rated

1

out of

5
by
Prison Librarian
from
Yawn
This is the only course I purchased out of close to 100 courses, that I should have returned because I felt it was a waste of time and money.
Date published: 2018-09-02
Rated

5

out of

5
by
iabmc
from
Practical strategies
I tend to prefer these short courses (6 sessions).
Date published: 2018-07-23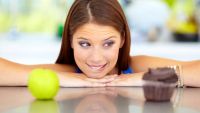 1: Why Is It So Hard to Do What We Should?
Critical to understanding self-control: understanding why we often fail at it. First, Professor DeWall explains one of the most influential models about how self-control works, and the two classic experiments that tested this model. Then, learn why depleted energy causes us to show poor self-control and how our individual characteristics shape this energy....
2: Self-Control Successes and Failures
What are the secrets behind mastering self-control in your life? Why are specific individuals, from politicians to civil rights leaders, widely considered heroes of self-control? Why does it help to think of self-control as working like an internal thermostat? You'll find answers to these provocative questions and more here....
3: Marshmallows, Monkeys, and Mortality
In this lecture, go inside the famous "marshmallow experiment" at Stanford University and its revelations about delayed gratification; learn how delaying gratification is important even for primates and dogs; and probe general differences in self-control and its effects on everything from mental health to wealth accumulation to an early death....
4: Taming the Impulsive Beast
Many critics and pundits argue that we live in the most peaceful time in history. So why is aggression still so prevalent around the world? Encounter several core components of self-control, two of which explain why most people commonly refrain from aggressive behavior and one of which explains why aggression still exists....
5: First Impressions and Stereotypes
Why do we tend to mimic one another during our social interactions? Why do we feel that we "gel" with certain people and seek out stronger relationships with those individuals? Why do interactions with different people deplete us of our self-control energy? Join Professor DeWall for an illuminating investigation of these and other questions....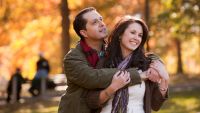 6: Romance, Finance, and Your Environment
Learn how to apply your newfound knowledge of self-control to your romantic relationships, your financial decisions, and your surroundings. As you cover topics including recent studies on happiness and self-control in relationships and the importance of playing offense against your environment, you'll gain invaluable skills that will promote stronger self-awareness....
C. Nathan DeWall
When you understand what self-control is and how it works, you are going to unlock the gates to success.
ALMA MATER
Florida State University
INSTITUTION
University of Kentucky
About C. Nathan DeWall
Dr. C. Nathan DeWall is Professor of Psychology at the University of Kentucky. He earned an M.A. in Social Sciences from the University of Chicago, and an M.S. and a Ph.D. in Social Psychology from Florida State University. Winner of the Outstanding Teacher Award from the University of Kentucky's College of Arts and Science, Professor DeWall was named a ìrising starî in psychological research by the Association for Psychological Science. He also won a SAGE Young Scholars Award from the Foundation for Personality and Social Psychology and the Outstanding Early Career Award from the International Society for Self and Identity. Professor DeWall is a sought-after speaker who has lectured throughout the United States as well as in China, Hong Kong, the Netherlands, and Australia. His research into self-control has been supported by grants from the National Institutes of Health, the National Science Foundation, and the John Templeton Foundation. Professor DeWall has been featured in the national media, including The New York Times, the Los Angeles Times, Harvard Business Review, Time, Atlantic Monthly, and National Public Radio. He is coauthor, with David G. Myers, of the Psychology textbook series, which reaches several million students.