Rated

5

out of

5
by
Scarlette
from
Scientific Secrets for Self-Control
I found this course quite appropriate for my circumstances. I learned a balance view on self-control ... the pro's and con's. Not everyone has had the privilege of a higher education so we go through life searching for answers on how to cope with our surrounding and to be a better version of who we're suppose to be. I appreciate your efforts for making this course available to those who are seeking guidance on this subject. Thank-you!
Date published: 2021-04-27
Rated

3

out of

5
by
debGL
from
course says mental energy is source of selfcontrol
I am quite well-versed in this subject but thought a review would help me with a self-control issue I'm currently struggling with. It provides a good basic introduction to the theory that it takes mental energy to be successful in various life circumstances that require self-control, such as studying regularly, exercising, eating healthy, getting to work on time, budgeting money, etc. He cites many studies that purport to show this, almost all with just college students as their subjects. He gives some basic suggestions about replenishing and maintaining mental energy levels, as well as actually growing the capacity for self-control. While the professor knew his subject and had clear, straight-forward speaking, he spoke so slowly that I felt I could have covered the material in about 1/3 the time in written format. The video aspect was not really necessary as it consisted almost entirely of him just speaking, and any graphics or pictures did not add much to the learning experience. My final comment is that he had random 1-2 second pauses both within sentences and between them which were distracting and made me impatient. Overall, the information is worth having and would be appropriate for someone who is not yet aware of this aspect of self-control.
Date published: 2021-04-04
Rated

4

out of

5
by
maross334
from
Do not over expect
This course does not say, "I will teach you how to control yourself." If that is what you are looking for, walk away. What this course does, pretty adequately, in my opinion, is provide examples of how self-control is physiological as much as it is psychological. Dr. Dewall is well versed, and I enjoy how he owned his mistakes in his lecture. The material is a bit repetitive, but it does give some insight into thinking differently about self-control. I am putting his work into practice, and we will see how it goes. I have a pretty high level of self-control, and some of the examples were easy to navigate (referring to the stereotype.) Do not go into this expecting your world to change. Go into it to understand how self-control will play a part in every facet of your life. I would recommend it to a friend, but not someone who wants the result and not the lesson. (People with low self-control, ironically.)
Date published: 2021-02-07
Rated

1

out of

5
by
Ventura
from
Very Little Useful Information
Lots and lots of verbiage with very little concrete information. The lecturer came across as a salesman pitching his product rather than a scientist of professor. I kept a notepad beside me while watching, hoping to jot down important/useful information. After each lecture it was blank. "Eat Breakfast" isn't exactly an earth-shattering revelation. He based almost all of his conclusions on nebulous "experiments" - from which he sometimes drew contradictory conclusions. Example: Early in one lecture he describes two sets of volunteers - one being offered all the cookies they can eat while the others are offered all the radishes they can eat while being told to avoid cookies. He concludes that the radish-eating volunteers did poorly on subsequent tests because of the mental energy required not to eat the cookies. Later on in the same lecture he concludes that another set of volunteers in another experiment did better because they got a "metabolic boost" from eating cookies. I would exhibit a modicum of self control and skip over this title.
Date published: 2020-11-30
Rated

1

out of

5
by
SHTOOWIE
from
It was........................a disappointment.
I didn't like how the professor would talk....................and then he would finish his sentence. He would say half of a sentence....................then he would finish it after a 2 second pause. I also had higher hopes for this lecture. When I first saw it I was really enthusiastic about it, but I was disappointed. He kept on throwing out random experiments, but he wouldn't say who did them! He wasn't specific enough for my likings. And one of his exercises to gain better self control was to use your left hand from 8:00 AM to 6:00 PM, that doesn't make any sense! How do you type with just your left hand, or write an essay with your left hand, etc. I was hoping for more helpful exercises.
Date published: 2020-10-14
Rated

2

out of

5
by
Shadoza
from
No convinced
The professor did well enough on his delivery and providing evidence through studies. I am simple not a fan or a believer that self-control uses some imaginary form of mental energy. I desire a little more explanation than people lack self-control because they used up their energy thinking about not thinking about something. (White bear study) I have studied behavior science and CBT and these studies have caused me to believe differently than the foundation of this lecture.
Date published: 2020-09-29
Rated

2

out of

5
by
claoeq
from
I am a visual learner and just watching a person speak makes it difficulty for me to stay focused. I am finding my self dozing off when I try to watch it or I loose interest very quickly. I think that the use of more visual aids would be so much more dynamic and would help in keeping one interested. The person seems to be reading, and for that I rather get the booklet. for this day an age I feel, they scenery should be in par with the subject too. Mind you that I am highly interested in this subject and want to learn. Given my learning style, this production has not been helpful to me.
Date published: 2019-08-02
Rated

4

out of

5
by
SherritheWriter
from
An Interesting Course
This was an interesting course. A lot of it was information I had read or heard in other places, but it was nice to have it all in one lecture series. It was just the right length to cover the material and give you pertinent information to notice and modify your personal habits to improve self control.
Date published: 2019-05-07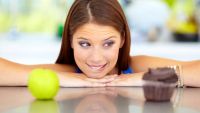 1: Why Is It So Hard to Do What We Should?
Critical to understanding self-control: understanding why we often fail at it. First, Professor DeWall explains one of the most influential models about how self-control works, and the two classic experiments that tested this model. Then, learn why depleted energy causes us to show poor self-control and how our individual characteristics shape this energy....
2: Self-Control Successes and Failures
What are the secrets behind mastering self-control in your life? Why are specific individuals, from politicians to civil rights leaders, widely considered heroes of self-control? Why does it help to think of self-control as working like an internal thermostat? You'll find answers to these provocative questions and more here....
3: Marshmallows, Monkeys, and Mortality
In this lecture, go inside the famous "marshmallow experiment" at Stanford University and its revelations about delayed gratification; learn how delaying gratification is important even for primates and dogs; and probe general differences in self-control and its effects on everything from mental health to wealth accumulation to an early death....
4: Taming the Impulsive Beast
Many critics and pundits argue that we live in the most peaceful time in history. So why is aggression still so prevalent around the world? Encounter several core components of self-control, two of which explain why most people commonly refrain from aggressive behavior and one of which explains why aggression still exists....
5: First Impressions and Stereotypes
Why do we tend to mimic one another during our social interactions? Why do we feel that we "gel" with certain people and seek out stronger relationships with those individuals? Why do interactions with different people deplete us of our self-control energy? Join Professor DeWall for an illuminating investigation of these and other questions....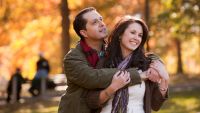 6: Romance, Finance, and Your Environment
Learn how to apply your newfound knowledge of self-control to your romantic relationships, your financial decisions, and your surroundings. As you cover topics including recent studies on happiness and self-control in relationships and the importance of playing offense against your environment, you'll gain invaluable skills that will promote stronger self-awareness....
C. Nathan DeWall
When you understand what self-control is and how it works, you are going to unlock the gates to success.
ALMA MATER
Florida State University
INSTITUTION
University of Kentucky
About C. Nathan DeWall
Dr. C. Nathan DeWall is Professor of Psychology at the University of Kentucky. He earned an M.A. in Social Sciences from the University of Chicago, and an M.S. and a Ph.D. in Social Psychology from Florida State University. Winner of the Outstanding Teacher Award from the University of Kentucky's College of Arts and Science, Professor DeWall was named a ìrising starî in psychological research by the Association for Psychological Science. He also won a SAGE Young Scholars Award from the Foundation for Personality and Social Psychology and the Outstanding Early Career Award from the International Society for Self and Identity. Professor DeWall is a sought-after speaker who has lectured throughout the United States as well as in China, Hong Kong, the Netherlands, and Australia. His research into self-control has been supported by grants from the National Institutes of Health, the National Science Foundation, and the John Templeton Foundation. Professor DeWall has been featured in the national media, including The New York Times, the Los Angeles Times, Harvard Business Review, Time, Atlantic Monthly, and National Public Radio. He is coauthor, with David G. Myers, of the Psychology textbook series, which reaches several million students.