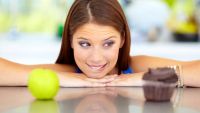 1: Why Is It So Hard to Do What We Should?
Critical to understanding self-control: understanding why we often fail at it. First, Professor DeWall explains one of the most influential models about how self-control works, and the two classic experiments that tested this model. Then, learn why depleted energy causes us to show poor self-control and how our individual characteristics shape this energy....
2: Self-Control Successes and Failures
What are the secrets behind mastering self-control in your life? Why are specific individuals, from politicians to civil rights leaders, widely considered heroes of self-control? Why does it help to think of self-control as working like an internal thermostat? You'll find answers to these provocative questions and more here....
3: Marshmallows, Monkeys, and Mortality
In this lecture, go inside the famous "marshmallow experiment" at Stanford University and its revelations about delayed gratification; learn how delaying gratification is important even for primates and dogs; and probe general differences in self-control and its effects on everything from mental health to wealth accumulation to an early death....
4: Taming the Impulsive Beast
Many critics and pundits argue that we live in the most peaceful time in history. So why is aggression still so prevalent around the world? Encounter several core components of self-control, two of which explain why most people commonly refrain from aggressive behavior and one of which explains why aggression still exists....
5: First Impressions and Stereotypes
Why do we tend to mimic one another during our social interactions? Why do we feel that we "gel" with certain people and seek out stronger relationships with those individuals? Why do interactions with different people deplete us of our self-control energy? Join Professor DeWall for an illuminating investigation of these and other questions....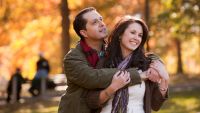 6: Romance, Finance, and Your Environment
Learn how to apply your newfound knowledge of self-control to your romantic relationships, your financial decisions, and your surroundings. As you cover topics including recent studies on happiness and self-control in relationships and the importance of playing offense against your environment, you'll gain invaluable skills that will promote stronger self-awareness....
C. Nathan DeWall
When you understand what self-control is and how it works, you are going to unlock the gates to success.
ALMA MATER
Florida State University
INSTITUTION
University of Kentucky
About C. Nathan DeWall
Dr. C. Nathan DeWall is Professor of Psychology at the University of Kentucky. He earned an M.A. in Social Sciences from the University of Chicago, and an M.S. and a Ph.D. in Social Psychology from Florida State University. Winner of the Outstanding Teacher Award from the University of Kentucky's College of Arts and Science, Professor DeWall was named a ìrising starî in psychological research by the Association for Psychological Science. He also won a SAGE Young Scholars Award from the Foundation for Personality and Social Psychology and the Outstanding Early Career Award from the International Society for Self and Identity. Professor DeWall is a sought-after speaker who has lectured throughout the United States as well as in China, Hong Kong, the Netherlands, and Australia. His research into self-control has been supported by grants from the National Institutes of Health, the National Science Foundation, and the John Templeton Foundation. Professor DeWall has been featured in the national media, including The New York Times, the Los Angeles Times, Harvard Business Review, Time, Atlantic Monthly, and National Public Radio. He is coauthor, with David G. Myers, of the Psychology textbook series, which reaches several million students.