Rated

5

out of

5
by
Miss Margaret
from
Awesome
I loved this course! I would like to see the results of this review! ;) I always heard rumors that many psychological tests were done unethically but I never heard the proof before! I understand more now why people don't trust the "general" opinion of psychologists. But, we do need to go forward and do things right! There is so much to learn!!!!
Date published: 2020-09-16
Rated

4

out of

5
by
TB51
from
Good class & well researched
Professor Polk's class on Shocking Psychological Studies was an intriguing class. The studies he chose to highlight were well chosen with an eye toward controversy and a way to demonstrate fallacies in the studies. There were both positives and negatives in all the studies and it seems as if the studies were chosen specifically to highlight the fallacies of the studies, especially in light of the standards used today. While I found the class interesting and well presented, there are some issues that potential "students" of the class should be aware of before taking the class. It is easy to look back at what has been done and point out the deficiencies in the way they were done. However, I believe it is also important to also point out that using today's standards to critique what has been done earlier, is a bit one sided. For the most part, the studies that were done were done by professionals attempting to answer questions they had regarding human behavior that were pressing at the time, at least to the researchers. The researchers probably used the most acceptable standards available to them at the time the studies were done. Professor Polk criticizes the studies for not following the Belmont Report principles, which weren't even in existence at the time many of the studies were done. He points out that the studies would not be allowed today because they wouldn't meet today's ethical standards of research. While true, it's also true that doing research using principles that don't yet exist is very difficult. The studies I am most familiar with are the Milgram and Stanford Prison studies. It is easy to look at the fallacies of the studies based on how research is done today. However, that does not deny the amount of knowledge that was gained from both studies and the advances they made in Psychology. Realize also that foreknowledge of the actual behavior being studied would have contaminated both studies. Yet, information gained from both of these studies is still being researched today. Perhaps the most powerful of the six lectures, is lecture six. This lecture points out current problems and issues that still plague todays researchers. The fact that so many published studies cannot be replicated is a real wake up call for Psychological Research today. It questions the current status of our research findings based on past research. Professor Polk then goes on to suggest ways of improving todays methods and proposes some ideas that could be a real benefit to current researchers. It is important to realize that Psychology is not a "hard" science and the type of laws that hard sciences can fall back on, do not exist in human behavior. I think that Professor Polk falls back on his background in math and the hard sciences and applies some of those concepts to researching human behavior with all its related chaos and diversity, while admirable, it's hardly an apples to apples comparison. While I highly recommend the course, prospective students should realize that hindsight is always 20-20, but that is also why it's called hindsight. For the novice in research, keep in mind that designing a study of human behavior can be very difficult especially when trying to meet all the criteria that review boards use to evaluate studies. Any researcher of human behavior should be aware of the potential pitfalls of trying to study a specific behavior in that there are always other influences that impinge on that behavior. A commendable course, well researched and well presented. An eye opener for researchers in human behavior with some guidelines to review prior to doing behavioral research. Also realize that students taking the course are reviewing studies done yesteryear but applying today's standards, be cautious not to prejudge what has been done.
Date published: 2020-09-04
Rated

5

out of

5
by
C1n1cal0bserv
from
Title absolutely reflects the content
Shocking details well presented in a liner way that even lay persons can understand and appreciate. Facts well explained with supporting evidence and follow up. Altogether a very worthwhile series to open the mind to shady and unethical practices. Definitely worth while.
Date published: 2020-08-30
Rated

5

out of

5
by
BDPHD
from
Excellent lectures and Great Topic
I am a psychologist by profession. I would think I have learned enough about these contents throughout graduate school and work. Although the materials of the lectures are not new to me, I love the way the professor presented them --- very clearly and inspiring!
Date published: 2020-08-24
Rated

5

out of

5
by
Don D
from
Before you start see and hear.
You will be forewarned but they are shocking and it is recited to be correct. I had no prior subject knowledge before taking this course.
Date published: 2020-08-12
Rated

5

out of

5
by
Greenwood
from
I wish this lecture series would never end!
Professor Polk is extremely adept at clearly and concisely presenting the information in this lecture series. As a psychology major, I found his discussions riveting and insightful! I only wish that there were more of his captivating lectures in this series.
Date published: 2020-08-12
Rated

4

out of

5
by
aces
from
Very interesting
A tiny but engaging catalog of psychological studies.
Date published: 2020-08-09
Rated

5

out of

5
by
Wmdgoldie
from
A must learn
This is a short series of lectures on an intense topic that should be experienced by all reasonable persons. Psychological studies are occurring constantly. Observation of human behavior is part of the human experience. Psychology tries to make this natural experience into a science. These lectures elucidate the consequences that may occur. I was a psychology student at Stanford around the time of the prison experiment, and I was a medical resident at Johns Hopkins when John Money was a powerful influence. I never achieved tenure because I was too critical of experimental method. These lectures brought back those experiences. I now watch young people caught in the accumulation of behavior analysis that is occurring during internet use. We all should learn from what these lectures provide.
Date published: 2020-08-04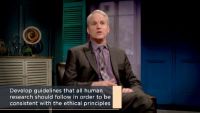 1: Lessons from Tuskegee and Facebook
Today, research with human subjects is guided by a set of three ethical principles of the 1976 Belmont Report, but that was not always the case. In the first lecture of this six-lecture course, Professor Polk explores the famous Tuskegee Syphilis Experiment and how its ethical violations ultimately led to the development of the Belmont Report and the ethical principles it identified.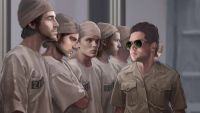 2: Pushing Good People to Do Bad Things
Why do good people sometimes do bad things? Professor Polk encourages us to grapple with two of the most famous psychological studies on ethics and human psychology: Milgram's Obedience Study and the Stanford Prison Experiment. Each study offers invaluable lessons about human behavior. Look at the ways that these explorations into the causes of unethical human behavior were, themselves, astonishingly unethical.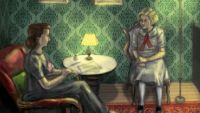 3: Experimenting on Vulnerable Children
Arguably, the most vulnerable people in any population are the children. Childhood development studies can also provide invaluable insights into human psychology. Here, explore two studies where children were the focus: Neubauer's twin study and Johnson's "Monster Study" of testing the origins of stuttering. Discover why, according to the Belmont Report's principles, these "subjects" might be identified more accurately as "victims."
4: Testing Psychochemical Weapons
Government organizations such as the CIA and military are charged with protecting the public, but in these shocking experiments, vulnerable low-ranking soldiers and psychiatric patients were unwittingly subjected to psychoactive drugs. Uncover the ways in which these observational studies lacked both rigorous scientific design and adherence to any of the Belmont Report's principles. In fact, the results of these studies often led to hallucinations, paranoia, rage, and even death.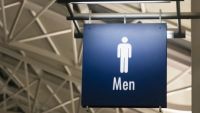 5: Assigning Gender and Spying on Sex
Studies of sex and sexual identity present unique ethical challenges for privacy and consent. In the next two studies, Professor Polk takes you into the private world of sexual identity and impulse. The Tearoom Trade Study considers the public identities and private choices of anonymous public sex participants. The John/Joan case explores the sexual identity of a biologically male child raised as a female.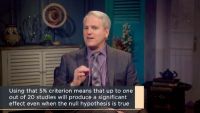 6: Current and Future Ethical Challenges
Science still grapples with the ethics of studying human subjects. Increasingly, data is available about every aspect of human life through our uninhibited interactions with technology. The study of such data sets is affordable, widely generalizable, and easily accessible. But is it ethical? You'll also discover that the conclusions presented in scientific journals, even under our more rigorous ethical guidelines, may not be as reliable as we thought.
Thad Polk
Addiction is a modern-day epidemic...If we ever hope to stem the tide, it is imperative that we develop a better understanding of what addiction is and how it works at a neural level.
ALMA MATER
Carnegie Mellon University
INSTITUTION
University of Michigan
About Thad Polk
Professor Thad A. Polk is an Arthur F. Thurnau Professor in the Department of Psychology and the Department of Electrical Engineering and Computer Science at the University of Michigan. He received a B.A. in Mathematics from the University of Virginia and an interdisciplinary Ph.D. in Computer Science and Psychology from Carnegie Mellon University. He also received postdoctoral training in cognitive neuroscience at the University of Pennsylvania.
Professor Polk's research combines functional imaging of the human brain with computational modeling and behavioral methods to investigate the neural architecture underlying cognition. Some of his major projects have investigated differences in the brains of smokers who quit compared with those who do not, changes in the brain as we age, and contributions of nature versus nurture to neural organization. Professor Polk regularly collaborates with scientists at the University of Texas at Dallas and at the Max Planck Institute for Human Development in Berlin, where he is a frequent visiting scientist.
Professor Polk regularly teaches on topics ranging from the human mind and brain, to cognitive psychology, to computational modeling of cognition. His teaching at the University of Michigan has been recognized by numerous awards, and he was named to The Princeton Review's list of the Best 300 Professors in the United States.