Rated

5

out of

5
by
AlexO
from
Best lecturer ever!!! Filippenko rocks.
This course is amazing if you want to learn about everything you are viewing in the night sky and also learn about the great wonders of space and natural phenomena such as Aurora, rainbows, comet formation, and much more!!! I love this guy.
Date published: 2021-02-15
Rated

5

out of

5
by
Carol in Fresno
from
Answers to many lifelong questions
I've wondered about the extra bands of colors below a double rainbow or the halo around my head's shadow on a cloud bank below me. Now I know what causes these phenomenon, thanks to the professor's clear explanations. I totally resonate with every "Cool!" and "Wow!" he exclaims. His enthusiasm is positively contagious.
Date published: 2020-04-09
Rated

5

out of

5
by
Speed7
from
One of the best the Great Courses offers
Even as a lifelong amateur astronomer, I find this course to be one of those I will view many times again and have sent several copies to my family. Great, enthusiastic presentation and video material presented by a skilled and knowledgeable lecturer. The material is current and the subject matter extensive and well explained. One of my favorites of the seventeen Great Courses I enjoy daily. A super investment for all ages.
Date published: 2020-04-05
Rated

5

out of

5
by
Mike97
from
Torn between 4 & 5 Stars
Alex Filippenko is an excellent presenter and he knows his stuff. This is a nice little follow-on to his very excellent "Understanding the Universe: An Introduction to Astronomy". I wish there was time in the lectures for a bit more detail on some of the topics but it is very easy to follow.
Date published: 2019-10-04
Rated

5

out of

5
by
Annonymous
from
An appeal to an otherwise scientific subject.
Simplistic approach to the subject inspires an introductory investment in an amateur telescope.
Date published: 2019-10-02
Rated

5

out of

5
by
Dale_713
from
5 reasons I rated this 5 stars
SUMMARY: a delightful, charming & interesting course. I was surprised. Though recorded around 2012, the subject matter is still timeless. 1 Not just a basic astronomy course. I've listened to most ALL of the TGC courses on astronomy subjects - including many courses in my 70 years of study. Yes, some of the fundamentals are reviewed but sky watching includes quite a bit MORE than just astronomy. 2 For those who think they are so wonderful, wise & important - they just might discover how UN-observant they might have been. 3 Superb photos, visual aids & excellently-prepared diagrams - which are about HALF the course video. 4 No annoying, endless & meaningless hand gestures - as in my previous TGC astronomy course. There I had to use my hand to cover my iPad to block the incessant BILL-YUNS of nonsense hand gestures which is the audio equivalent of the boring "UHHH" after every sentence. Alternatively in this course, professor Alex uses spontaneous & meaningful hand gestures to make a point or illustrate a concept. 5 The good professor ACTUALLY has a refreshing personality! How unique! Likely he's WHOLE-brained since most scientific lecturers have sawdust in their lower-right brain (the typical Star Trek BORG lecturer). Wow - if professors were like this, I'd go back to college.
Date published: 2019-05-29
Rated

5

out of

5
by
astropho
from
Great Instructor!
I purchased this Great Course because I have a passion for astronomy and I recognized the name of the professor Alex Filipenko. I was not disappointed. Professor Filipenko was professional, well spoken and did not make the course boring. In fact, it was humorous at times. Very informative. Highly recommend!
Date published: 2019-04-02
Rated

4

out of

5
by
Cheryl101
from
The sky is a wonderful canvas!
This course seems to be a bit different than the other science type classes I have taken from TGC. It reminded me more of a guide to take better pictures of things up above us, although his focus, of course, was more on sky watching than taking pictures. I don't know if this it the kind of course you would find in a university, but it was interesting at any rate. The professor is clearly enthusiastic and knowledgeable about this topic. He does come off looking goofy quite a bit of the time, and there are times where I wished he would be less redundant and much more quicker to get through a topic. But he does provide quite a bit of information that will make your observation of everything from clouds to distant stars more engaging. He gets into some scientific details along the way, but the most interesting information for me were the tips on where and when to find things in the sky, and what you can do to make your viewing experience more enjoyable. Overall, I am glad I purchased this course.
Date published: 2018-10-03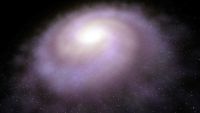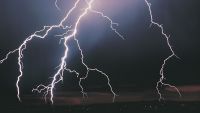 2: The Blue Sky, Clouds, and Lightning
Why is the color of the sky blue? How does polarization work, and how can it help you see objects in the sky better? What's the difference between cirrocumulus and cirrostratus clouds? Does lightning truly never strike the same place twice? Get answers to these and a host of other questions.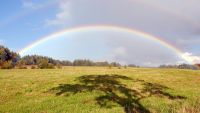 4: Solar Halos-Sunlight and Ice Crystals
Travel higher up in the atmosphere and discover what happens when sunlight interacts not with raindrops but with frozen ice crystals. After learning how these delicate crystals are formed, you'll examine stunning photography that captures the wonders of everything from solar halos and mock suns to glitter paths and sun pillars.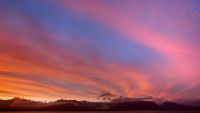 5: The Colors of Sunrise and Sunset
What is the science behind a majestic sunrise or dramatic sunset? Find out in this lecture on the colors and features that accompany these breathtaking, everyday events. Professor Filippenko reveals the science behind-and offers skywatching tips for-blue moons, the "belt of Venus," alpenglow, green flashes, and more.
6: Bright Stars, Constellations, and the Zodiac
Stars and constellations are some of the most commonly sought-after features of the night sky. Here, learn how to spot such iconic star patterns as the Big Dipper; make sense of the zodiacal constellations; locate some of the sky's brightest stars; and learn just why it is that stars twinkle.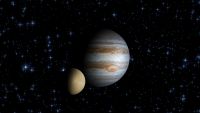 7: Viewing the Planets and Their Motions
How can you tell the difference between a planet and a star? When is the best time to see planets such as Mercury and Jupiter? What's the difference between retrograde and prograde planetary motion? Get the answers to these and other questions in this lecture on spotting each of our solar system's planets.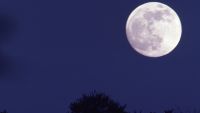 8: The Moon, Phases, and Lunar Eclipses
Looking up at the moon has always been a favorite pastime on romantic evenings. But there's actually so much more to see and experience when you look with a trained eye. Here, learn everything about the moon's craters and seas, follow its distinct lunar phases, ponder the "moon illusion," and explore lunar eclipses.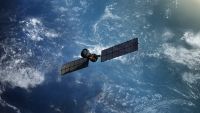 9: Satellites, Comets, and Meteors
Artificial satellites such as the International Space Station and the Hubble Space Telescope. Famous comets such as Hale-Bopp, Hyakutake, and McNaught. Brilliant meteor showers and storms, including the Perseids and Leonids. Revel in the science of understanding objects that orbit Earth or the sun and the beauty of witnessing such objects move across our sky.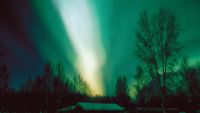 10: Observing Solar Activity and Earth's Auroras
Explore the inner workings of the sun; learn to look safely at amazing features such as sunspots, solar prominences, and captivating coronas you can see for yourself with the right knowledge and equipment. Also, learn how coronal mass ejections give rise to space weather (including solar wind), possible satellite disruptions and power outages on Earth, and the shimmering auroras of the northern an...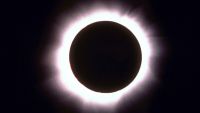 11: Solar Eclipses-Marvelous Coincidences
In this gorgeously illustrated lecture, follow the spectacular stages of a total solar eclipse, including first contact, totality, and the two "diamond ring" stages. Also, get tips on how best to view these marvelous celestial events-and where and when you can see them in the coming years.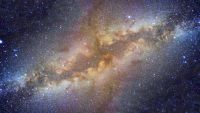 12: Celestial Sights When the Night Is Darkest
In this final lecture, Professor Filippenko reveals some of the breathtaking stars, galaxies, and other phenomena you can see while skywatching under extremely dark conditions, and how to find them. Also, learn how the night sky has given us clues about the birth of the universe-and even our origins.
Alex Filippenko
Perhaps the next time you go out to the countryside, you will ponder the magnificence of the Universe and its contents-and the fact that, through careful experiments, observations, and thought, humans are coming to a good understanding of what makes it all tick.
ALMA MATER
California Institute of Technology
INSTITUTION
University of California, Berkeley
About Alex Filippenko
Dr. Alex Filippenko is Professor of Astronomy and the Richard and Rhoda Goldman Distinguished Professor in the Physical Sciences at the University of California, Berkeley. He earned his B.A. in Physics from the University of California, Santa Barbara, and his Ph.D. in Astronomy from the California Institute of Technology. Dr. Filippenko's research accomplishments, documented in more than 500 scientific publications and 600 abstracts and astronomical circulars, are among the most highly cited in the world. Science magazine credited two international teams of astronomers (on which he was the only coauthor contributing to both teams) with the top "Science Breakthrough of 1998" for research on exploding stars (supernovae), which shows that the universe is expanding at an accelerating rate, propelled by mysterious "dark energy." Professor Filippenko received a share of the 2007 Gruber Cosmology Prize for this discovery, work that went on to receive the 2011 Nobel Prize in Physics. Professor Filippenko also leads the world's most successful robotic search for exploding stars. Dr. Filippenko was elected in 2009 to the National Academy of Sciences, one of the highest honors accorded to a U.S. scientist. He has also been recognized with several major awards, including the 2010 Richard H. Emmons Award for excellence in the teaching of college-level introductory astronomy for non-science majors from the Astronomical Society of the Pacific, the 2007 Richtmyer Memorial Award of the American Association of Physics Teachers, the 1997 Robert M. Petrie Prize of the Canadian Astronomical Society, and the 1992 Newton Lacy Pierce Prize of the American Astronomical Society. He was a Guggenheim Fellow in 2001 and a Phi Beta Kappa Visiting Scholar in 2002. In 2006, he was honored nationally as the "Outstanding Doctoral and Research Universities Professor of the Year" by the Carnegie Foundation for the Advancement of Teaching and the Council for Advancement and Support of Education. At UC Berkeley, Dr. Filippenko's teaching awards include the Donald S. Noyce Prize for Excellence in Undergraduate Teaching in the Physical Sciences and the Distinguished Teaching Award. He was also voted the Best Professor on Campus nine times in student polls.\r\n\r\nDr. Filippenko is coauthor of The Cosmos: Astronomy in the New Millennium, now in its 4th edition (2013), and winner of the 2001 Texty Excellence Award for best new textbook in the physical sciences. He has played a prominent role in numerous television documentaries, including about 40 episodes spanning six seasons of The Universe on The History Channel.