Rated

4

out of

5
by
Bill006
from
Great Refresher on an Important Topc
I bought the course because it is a topic of interest and it was on sale. I have an extensive background in special operations, so much of it was familiar, but still a great refresher. I would certainly recommend this to a novice in the field, and even old hands will find the refresher useful. I would have liked to have seen more scientific insights on the chemical reactions in our body to stress and how they impact our vision, thoughts, etc.
Date published: 2020-09-27
Rated

5

out of

5
by
BGZRedix
from
Excellent Advice for All - If You Can Take It
This is a worthwhile course for everyone - short, well-organized, with a clear and focused presentation, on a fascinating topic that may literally, for some, be lifesaving. Professor Zarse brings both academic expertise and relevant personal experience, and speaks with a forceful and enthusiastic tone which is appropriate given her topic. It is as if she is trying to be sure you are taking her seriously. She grants that the events she is preparing us for may well never happen to most of us, but if an emergency or life-threatening situation is indeed before us, it would be extremely helpful to follow the advice she provides. Perhaps the key to her recommendations is to maintain what she calls an inner locus of control - thinking and believing "I can deal with this" and determining what is the best course of action to take, rather than to give in to fate and the attitude of "I'm overwhelmed" and "there's nothing I can do." The one missing piece - which may not exist - is a proven plan for how to actually maintain an internal locus of control in the face of an extreme or life-threatening emergency. It's crucial to be aware of all that is taught here, which is why this course has my highest recommendation. Putting it into practice, however, may require inherent personality characteristics that are more developed than learned. But learning is certainly a crucial step. The video was helpful in allowing our professor's communicative facial expressions to have a motivating effect, but the audio would be almost as good. And the Course Guidebook is concise and well-done. So, again - my highest recommendation for everyone, with the caveat that once you have processed the information you must still prepare yourself by yourself.
Date published: 2020-09-15
Rated

5

out of

5
by
Kolob
from
Lots to reflect on
Another reviewer said the course was not relevant to normal people. I was in two very bad situations and looking back I now see how my skills saved me. The first was escaping a stalker. I trusted my gut and ran when I was out of view. I did not look back until I could do it through shop windows that made me invisible to him. The second I was attacked in Italy and the man tried to shove me into his car. I screamed at the top of my lungs and scratched him as I had used that in fights I had gotten into young, yes I fought dirty. He dropped me in shock and I ran. I had his skin under my nails later. I am wondering how preventing young kids from fighting and protecting them from bullies will strengthen them for later life. Due to my experiences all my kids did years of martial arts, but I had to use my wits. At the time I was just angry and fear did not kick in until I was safe. I am very situationally aware and this does not take special skills. What I did look at was maintaining long-term fitness through things like hiking and yoga not just for health, but for potential survival. I am also looking at taking CCW classes. This is not just for professionals and elites. My two bad situations were before I started to exercise in my mid 20's and I am more fit today in my 50's
Date published: 2020-09-12
Rated

5

out of

5
by
Unnamed
from
Great stories!
Interesting material and compelling stories. Applies to survival and to everyday life.
Date published: 2020-09-09
Rated

1

out of

5
by
Idahogirl
from
Not for everyperson
This course should be titled "Survival Mentality for 'Cops,' Military Personnel, and Elite Athletes." Nearly every example of situation, training, and response comes from someone who's in one (or often more--it gets old when the "by the way, he was also a division 1 soccer player" gets dropped time and time again). Of course these folks have specialized training to work with as they face hostage situations, etc. While dependent-clause nods to the rest of us are made (flute players know how to control their breath!), the contexts are usually things the rest of us will never see--being shot at by a robbery subject and recalling specific ballistics training. Sure, I understand the internal locus of control thing, and I have that--but that wouldn't have helped me in essentially ANY of the situations presented. I was hoping for practical help with particular kinds of everyday survival situations (as the cover seems to promise). Also, the teacher's voice seemed extremely irritating to me--deliberate tough-girl pose that was mannered and arch at the same time.
Date published: 2020-09-04
Rated

5

out of

5
by
Anonymous
from
Everyone needs this
I give it a five due to the material being what everyone needs. It is a great course - the material is material that you can gain over a life experience so I would suggest that if you are older and have been there and done that to use this as a refresher - if you are young, dive into it.
Date published: 2020-08-18
Rated

5

out of

5
by
Bourbon
from
Should be required in jr high.
Amazing! Useful information that makes a difference 5 seconds after learning. The instructor is absolutely amazing!
Date published: 2020-08-12
Rated

5

out of

5
by
jackie w
from
Worth purchasing
This course was engaging and easy to watch/listen. I liked the fact that the lecturer stayed put and the camera didn't jump about. I felt the lectures were well focussed and informative and I intend to revisit this course every couple of years. I'm a person who reads my printout of "what to do in an air crash" and "what to do in a hotel fire" before going on holiday not because I expect the plane to crash or the hotel to catch on fire but to remind myself of what to do if either event occurs. This upsets some of my friends who don't like to think of these things. Watching this course reinforced my view that our life skills we already have can help us in an emergency and any increase in our knowledge may prove valuable in a life or death situation. A fact borne out in a recent news item where a child survived being washed out to sea because he remembered the advice he saw on a TV program to lie on your back and act like a starfish and didn't panic.
Date published: 2020-08-09
2: Developing an Internal Locus of Control
Discover why having an internal locus of control will help you in a crisis—as well as, at work, in relationships, and even with your health. You'll be better able to adapt your coping strategies to the crisis at hand, learn new strategies as necessary, and anticipate and prepare for problems.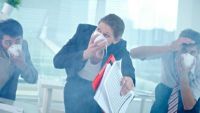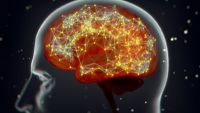 4: Listening to Your Intuitions
Your intuitions occur without conscious thought or choice. But unlike instinct, your intuitions are the result of all your life experiences, forming a set of expectations about the world, within a region of the brain that acts without conscious thought. Learn how to strengthen your intuition so you can better trust it in a crisis.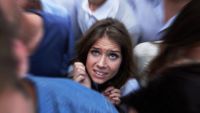 5: Managing Your Emotions under Threat
The ability to manage your emotions is absolutely crucial in an emergency; the higher your emotional arousal, the worse your judgment. Professor Zarse presents several strategies that can help you to best manage your emotions in a crisis and allow you to focus on making appropriate decisions under extreme pressure—potentially life-or-death decisions.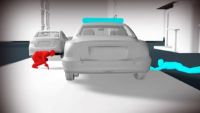 6: How Everyday Experience Prepares You for Crisis
While you might not realize it, each of us has training and experience that we can bring to bear in a critical incident. Learn to identify your skills and abilities that will help you survive in an emergency. Consider the skills you can develop now to be better prepared for a future challenge.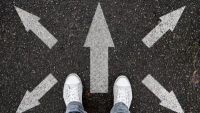 7: Making Decisions under Pressure
How do you make rapid, accurate decisions in stressful situations when the stakes couldn't be higher? Explore the differences between natural, recognition-primed, and pre-playing decision-making, and discover why a psychologically safe environment leads to richer learning and to making the best possible decisions during a crisis.
8: Developing Situational Awareness
You are already constantly collecting information about your surroundings, both consciously and unconsciously. Master the OODA loop to improve your situational awareness—observe, orient, decide, and act. Originally developed for use in the military, this protocol can increase your chances of surviving a critical incident.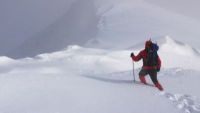 9: Perseverance toward a Positive Outcome
In critical incidents, perseverance often makes the difference between those who survive and those who don't. Explore the factors that contribute to perseverance, from grit to attention control to self-confidence. Learn how to improve your mental conditioning and why it might be your most important survival preparation.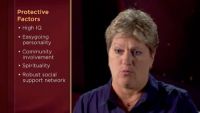 10: Protective Factors That Increase Your Odds
A variety of surprising factors can work in your favor when you find yourself in a crisis—surprising only because we don't tend to think of them as survival tools. See how community involvement and a robust social network can help you navigate emergencies as they insulate you against stress and trauma.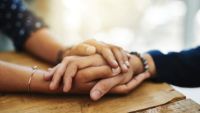 11: Resilience in the Aftermath of Trauma
What happens after you live through an emergency in which your life was on the line? While physical injuries are obvious, unseen psychological injuries can be devastating. But what about people who not only survive a crisis, but thrive? Learn about the inspiring experience of post-traumatic growth, and what those survivors have in common.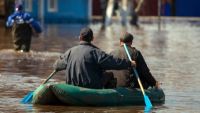 12: We Survive Together: The Power of Community
Not all life-or-death situations are experienced at an individual level; some occur at a community or national level. Learn how leadership, preparedness, and relationships can make the difference in whether or not a community, or an entire country, survives an existential or real-life crisis and thrives in the aftermath.
Nancy Zarse
Join me as we learn what it means to have a survival mentality, and how you can develop yours to be as prepared as possible when it matters most.
ALMA MATER
The Chicago School of Professional Psychology
INSTITUTION
The Chicago School of Professional Psychology
About Nancy Zarse
Nancy Zarse is a Professor of Forensic Psychology at The Chicago School of Professional Psychology, where she also received her PsyD. She is the lead faculty for such classes as Violence and Risk Assessment, Psychology of Terrorism, and Hostage Negotiation. She also developed a course on Israel, focusing on terrorism, trauma, and resilience, culminating in a 10-day study abroad trip, which she has led for eight years.
Professor Zarse specializes in the prevention, identification, assessment, and management of risk of violence. She serves as an industry expert on violence prevention for global corporations, national companies, and school districts. Professor Zarse worked as a consultant to the FBI's Countering Violent Extremism program with secret clearance. She operated as one of three experts on a team awarded a sizable grant for countering violent extremism by the Department of Homeland Security. She is a member of the FBI's Terrorism Liaison Officer Committee (law enforcement counterterrorism) and was appointed Sector Chief of Academia for the FBI's InfraGard (private sector counterterrorism).
Professor Zarse worked as a forensic psychologist at several high-profile prisons, with previous positions including chief psychologist at two federal prisons and director of inmate administration at the United States Disciplinary Barracks at Fort Leavenworth, the maximum security military prison. Her responsibilities included performing psychological evaluations, assessing risk of violence, providing individual and group therapy, leading hostage negotiation teams, providing staff training, and conducting violation hearings for maximum security military prisoners.
Professor Zarse consults with and provides training to law enforcement agencies—such as the FBI, Los Alamos National Laboratory, US Army Military Police, police departments, and crisis negotiation associations—as well as schools, law firms, corporations, and legal agencies. She also sits on the board of directors for the Illinois Crisis Negotiators Association. Professor Zarse presents at national and international forums on assessing risk of violence, mental illness, terrorism, school and workplace violence, survival mindset, PTSD, dealing with trauma, resilience, hostage negotiation, interdisciplinary collaboration, suicide risk assessment, and stress management.
Professor Zarse has published articles on such topics as hostage negotiation, work stress, police values, police-citizen interactions, offenders, and political assassinations. She has provided expert commentary in media interviews, including on CNN, NBC, ABC, CBS, and Fox as well as in Forbes magazine, The Washington Post, and the Chicago Tribune. She also has been featured in documentaries, such as White Supremacy: Going Under, and in the E! Investigates episodes "Kidnapping of Jaycee Dugard" and "Crime on Campus."
From The Chicago School of Professional Psychology, Professor Zarse twice received both the Distinguished Faculty Award for Excellence in Teaching and the Distinguished Faculty Award for Excellence in Public Service, in addition to the Distinguished Alumni Award. She was also twice selected as a Carnegie Scholar.