Rated

5

out of

5
by
Bombshell
from
Apropos for Current Events
I recall before and after 9/11. I had experienced foreboding regarding danger for New York City and D.C. before 9/11. As a charismatic Christian believer I had experienced the impressions of danger. I had turned in prayer requests about it. So on 9/11 I was slightly floored, but realized I had sensed by what some consider intuition that something was being plotted. Then after 9/11 I had been working for a major elevator company and was there after the door was locked, was temping for a couple months filling in for an office coordinator having surgery, and a man dressed in a samurai-like outfit and turban who looked like Bin Laden got in the office after the door was locked. Not sure what for, but the elevator company had floor plans for tall buildings I thought. They asked for the office next door, but I knew the elevator company door was locked a while. Not trained as self-defense or police work at all, and having sensed for some time that something was being plotted, and after the attacks I had sensed prior had already happened, I was primed and ready. So I was not afraid and did not let on I knew he broke in there somehow. And did as instructed on news media to turn in any unusual incidents to a tip line. I did that, but never heard back from anyone about the report. But I did hear that a terrorist cell was caught in that city. I read a review that the material might be apropos to police work more so. But I would have to say in this day of crises we all may need it.
Date published: 2021-02-15
Rated

5

out of

5
by
Nana67
from
Outstanding!
Can't say enough good things about this course or it's presenter, Nancy Zarse. The information and the way it was presented kept me riveted to the very end. The survival mentality can be applied to so many facets of our life. I will be watching this again regularly to keep these principals firmly in mind
Date published: 2021-01-12
Rated

5

out of

5
by
TiffB
from
Wonderful presentation and Fascinating Information
This professor was so interesting and kept me engaged the whole time. I am a professional in the field of psychology and threat assessment. I learned new material and was able to get a refresher on material as well. I definitely recommend!
Date published: 2021-01-11
Rated

5

out of

5
by
Rian Casey
from
Dr. Nancy Zarse is the best there is!!
After taking Dr. Nancy's courses I feel so prepared and understand the content to another level!! She is so organized and prepared and full of passion. You can tell she loves what she is teaching and that translates to each course! She is so incredible smart and personable. I can not recommend this course enough!!
Date published: 2021-01-08
Rated

5

out of

5
by
LSacks
from
BEST ENERGY EVER!
Dr. Zarse has an energy and passion for teaching that is rare to come across. The topics she teaches on are so captivating and make you eager for the next class. She is something else!!!!!!!!!!!
Date published: 2021-01-08
Rated

5

out of

5
by
Edward K
from
Survival Mentality
Great course! Professor Zarse did an outstanding job of presenting some very valuable material.
Date published: 2020-12-31
Rated

5

out of

5
by
Captain GLK
from
Awesome Course
As a veteran and a career law enforcement professional I found this course to be extremely valuable in both my professional life and my personal life. As a career learner with a graduate degree I have been studying relevant professional growth materials for my entire career. This class checks all the boxes. This is a course about mindset, growth, and understanding. It is not a bunch of stale ideas regurgitated and packaged as new. It is a complete package of a psychological toolbox that anyone would benefit from. If survival and acquiring the mindset for survival is valuable to you, then this course is a must! Well done!
Date published: 2020-12-29
Rated

4

out of

5
by
HelenaC
from
Very good!
I've always been fascinated with stories of survival and have wondered how I would fair in such situations. Dr. Zarse's course gave me some great things to think about and practice. The highlights for me were her case studies. Still, I wished she had had even more case studies about "regular" people who didn't already have specialized (e.g., military, law enforcement, and fire) training. Additional regular-people case studies would have supported her assertions that most people have skills and qualities they can draw from in a crisis. There were also some times when I wanted more explanation about how to develop specific qualities and skills, rather than just hearing Dr. Zarse say over and over that those qualities and skills are important. Still, I would definitely recommend this course.
Date published: 2020-12-24
2: Developing an Internal Locus of Control
Discover why having an internal locus of control will help you in a crisis—as well as, at work, in relationships, and even with your health. You'll be better able to adapt your coping strategies to the crisis at hand, learn new strategies as necessary, and anticipate and prepare for problems.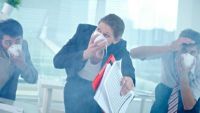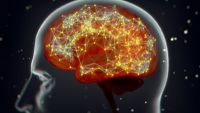 4: Listening to Your Intuitions
Your intuitions occur without conscious thought or choice. But unlike instinct, your intuitions are the result of all your life experiences, forming a set of expectations about the world, within a region of the brain that acts without conscious thought. Learn how to strengthen your intuition so you can better trust it in a crisis.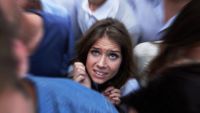 5: Managing Your Emotions under Threat
The ability to manage your emotions is absolutely crucial in an emergency; the higher your emotional arousal, the worse your judgment. Professor Zarse presents several strategies that can help you to best manage your emotions in a crisis and allow you to focus on making appropriate decisions under extreme pressure—potentially life-or-death decisions.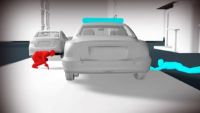 6: How Everyday Experience Prepares You for Crisis
While you might not realize it, each of us has training and experience that we can bring to bear in a critical incident. Learn to identify your skills and abilities that will help you survive in an emergency. Consider the skills you can develop now to be better prepared for a future challenge.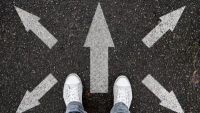 7: Making Decisions under Pressure
How do you make rapid, accurate decisions in stressful situations when the stakes couldn't be higher? Explore the differences between natural, recognition-primed, and pre-playing decision-making, and discover why a psychologically safe environment leads to richer learning and to making the best possible decisions during a crisis.
8: Developing Situational Awareness
You are already constantly collecting information about your surroundings, both consciously and unconsciously. Master the OODA loop to improve your situational awareness—observe, orient, decide, and act. Originally developed for use in the military, this protocol can increase your chances of surviving a critical incident.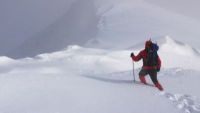 9: Perseverance toward a Positive Outcome
In critical incidents, perseverance often makes the difference between those who survive and those who don't. Explore the factors that contribute to perseverance, from grit to attention control to self-confidence. Learn how to improve your mental conditioning and why it might be your most important survival preparation.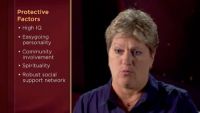 10: Protective Factors That Increase Your Odds
A variety of surprising factors can work in your favor when you find yourself in a crisis—surprising only because we don't tend to think of them as survival tools. See how community involvement and a robust social network can help you navigate emergencies as they insulate you against stress and trauma.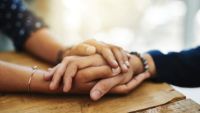 11: Resilience in the Aftermath of Trauma
What happens after you live through an emergency in which your life was on the line? While physical injuries are obvious, unseen psychological injuries can be devastating. But what about people who not only survive a crisis, but thrive? Learn about the inspiring experience of post-traumatic growth, and what those survivors have in common.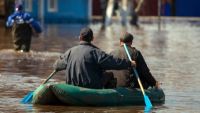 12: We Survive Together: The Power of Community
Not all life-or-death situations are experienced at an individual level; some occur at a community or national level. Learn how leadership, preparedness, and relationships can make the difference in whether or not a community, or an entire country, survives an existential or real-life crisis and thrives in the aftermath.
Nancy Zarse
Join me as we learn what it means to have a survival mentality, and how you can develop yours to be as prepared as possible when it matters most.
ALMA MATER
The Chicago School of Professional Psychology
INSTITUTION
The Chicago School of Professional Psychology
About Nancy Zarse
Nancy Zarse is a Professor of Forensic Psychology at The Chicago School of Professional Psychology, where she also received her PsyD. She is the lead faculty for such classes as Violence and Risk Assessment, Psychology of Terrorism, and Hostage Negotiation. She also developed a course on Israel, focusing on terrorism, trauma, and resilience, culminating in a 10-day study abroad trip, which she has led for eight years.
Professor Zarse specializes in the prevention, identification, assessment, and management of risk of violence. She serves as an industry expert on violence prevention for global corporations, national companies, and school districts. Professor Zarse worked as a consultant to the FBI's Countering Violent Extremism program with secret clearance. She operated as one of three experts on a team awarded a sizable grant for countering violent extremism by the Department of Homeland Security. She is a member of the FBI's Terrorism Liaison Officer Committee (law enforcement counterterrorism) and was appointed Sector Chief of Academia for the FBI's InfraGard (private sector counterterrorism).
Professor Zarse worked as a forensic psychologist at several high-profile prisons, with previous positions including chief psychologist at two federal prisons and director of inmate administration at the United States Disciplinary Barracks at Fort Leavenworth, the maximum security military prison. Her responsibilities included performing psychological evaluations, assessing risk of violence, providing individual and group therapy, leading hostage negotiation teams, providing staff training, and conducting violation hearings for maximum security military prisoners.
Professor Zarse consults with and provides training to law enforcement agencies—such as the FBI, Los Alamos National Laboratory, US Army Military Police, police departments, and crisis negotiation associations—as well as schools, law firms, corporations, and legal agencies. She also sits on the board of directors for the Illinois Crisis Negotiators Association. Professor Zarse presents at national and international forums on assessing risk of violence, mental illness, terrorism, school and workplace violence, survival mindset, PTSD, dealing with trauma, resilience, hostage negotiation, interdisciplinary collaboration, suicide risk assessment, and stress management.
Professor Zarse has published articles on such topics as hostage negotiation, work stress, police values, police-citizen interactions, offenders, and political assassinations. She has provided expert commentary in media interviews, including on CNN, NBC, ABC, CBS, and Fox as well as in Forbes magazine, The Washington Post, and the Chicago Tribune. She also has been featured in documentaries, such as White Supremacy: Going Under, and in the E! Investigates episodes "Kidnapping of Jaycee Dugard" and "Crime on Campus."
From The Chicago School of Professional Psychology, Professor Zarse twice received both the Distinguished Faculty Award for Excellence in Teaching and the Distinguished Faculty Award for Excellence in Public Service, in addition to the Distinguished Alumni Award. She was also twice selected as a Carnegie Scholar.