Rated

5

out of

5
by
wrightw2000
from
My travel photography - even at home - improved
Joel Sartore emphasizes the prep when planning to shoot, something many of my previous courses have not. I think the title of lesson 1 says it all - Beyond the postcard. So many places we stand in line to take the same shot everyone else did.
Date published: 2021-05-06
Rated

3

out of

5
by
Shauni
from
Some great tips but...
Some very useful tips and advice that will improve my technique but, I was appalled at the advocating of taking pictures of monkeys in costumes. Surely the photographer, with his years of experience, must realise that these animals have been taken from the wild, often their mothers killed and kept docile by the use of drugs! A horrific practice that should be banned worldwide. I would not purchase a course by this teacher again.
Date published: 2020-11-25
Rated

5

out of

5
by
CJGt
from
The Art of Travel Photography
I enjoyed the coarse. I really found the course to be helpful because the instructor discussed how to prepare for photographing a range of travel settings, and demonstrated techniques for overcoming various photographic obstacles one would encounter while traveling and sightseeing, etc.
Date published: 2020-10-16
Rated

5

out of

5
by
Little Linda
from
I am very pleased with my purchase. Joel Sartore is a great photographer and a great teacher. Picking up lots of great tips from him.
Date published: 2020-03-01
Rated

5

out of

5
by
kcraig
from
Great Tips!
I bought the DVD as a gift for my brother who is nearing retirement and interested in photography as a hobby. I also received the instant video and watched it right away. Great advise!
Date published: 2020-01-12
Rated

5

out of

5
by
Mtneye
from
Inspiring!
Wonderful refresher and inspiring course for the newly professional or advanced amateur!
Date published: 2019-10-12
Rated

5

out of

5
by
vanessa
from
Very Helpful
This is truly a great course. It helped me so much to think of photography in a different way and taking interesting photos rather than a typical postcard photo. I highly recommend.
Date published: 2019-09-24
Rated

4

out of

5
by
Don07
from
I have three photography courses from "Great Courses" and they are all very good. I would recommend these to all folks learning photographic technics no matter their level of expertise. Great course !!
Date published: 2019-09-07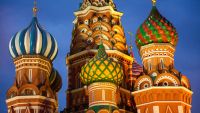 1: Getting Beyond the Postcard
Light. Composition. Something interesting. Start the course in the field with Mr. Sartore to learn how important these three rules of photography are, particularly when you're on the road. Visit Saint Lucia, Moscow's Red Square, and other famous locales to learn how you can get beyond the typical postcard and create images that are truly your own.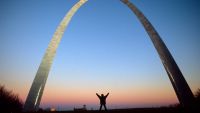 2: Light-Early, Late, and in Between
Now watch as horseback riders are photographed in the surf at sunrise in this lesson that demonstrates how to handle changing light, build pictures from the background forward, react quickly in the moment, and use the reflectivity of water. Move to a beach house setting to learn how to shoot in harsh midday light, then return to the surf late in the day to experiment with slower shutter speeds and...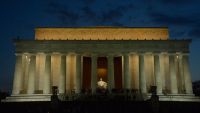 3: Faces and Places
For memorable photos that provide a sense of time and place, you must add life, be it people or animals. Get tips on taking dynamic individual and group portraits, from directing your subject's wardrobe to using near/far perspective. You'll also learn when to reach for a telephoto lens and the advantages and drawbacks of using flash.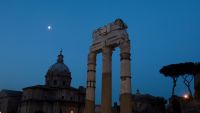 4: Local Attractions and Unexpected Delights
How can you capture local flavor in your photographs? What's the secret to shooting in low light? Get tutorials on tailoring your approach to your surroundings and crafting close-ups in dark light by boosting ISO or using a tripod and cable release. Explore the benefits of changing your vantage point and shooting on overcast days.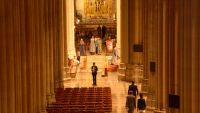 5: Interiors and Exteriors, High and Low
How can you capture the beauty of historical buildings and other structures? How can you reveal the majesty of a landscape? Learn techniques for shooting exteriors and interiors such as focusing on architectural details and repeating patterns, changing your angle or perspective, and using framing devices and leading lines.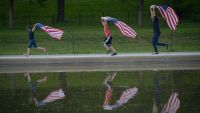 6: Storytelling and Serendipity
You can do your research, but for a photograph to tell a story, you still need serendipity to intervene. Consider how in-the-moment thought and creativity, combined with compositional techniques such as the rule of thirds, can lead to more intriguing images. Learn what to focus on at weddings and why they're a great place to practice your skills.
Joel Sartore
The reach of this course amazed me. People from all over the world have written to tell me their pictures are much better because of the lecture series. That's so very satisfying.
INSTITUTION
National Geographic Photographer
About Joel Sartore
Joel Sartore is a professional photographer and a regular contributor to National Geographic magazine. His assignments have taken him to some of the world's most beautiful and challenging environments and have brought him face to face with a diversity of wildlife in all 50 U. S. states and all seven continents. He was recently named a National Geographic Fellow for his work on The Photo Ark, a multiyear project to document the world's biodiversity in studio portraits (see www.joelsartore.com and photoark.com). His photograph of a lion in a tree was voted the best picture by National Geographic magazine in 2011, and also won him a 2012 Veolia Environment award for wildlife photography. In addition to his work for National Geographic, Mr. Sartore has contributed to some of the most prestigious and widely read publications, including Audubon Magazine, Time, Life, Newsweek, and Sports Illustrated. Mr. Sartore and his work have been the subject of national broadcasts such as National Geographic Explorer, NBC Nightly News, NPR's Weekend Edition, and an hour-long PBS documentary, At Close Range. He is also a regular contributor to CBS's Sunday Morning with Charles Osgood. A noted author and public lecturer on photography to audiences around the world, Mr. Sartore has written several books that highlight his craft and his work. Among these are RARE: Portraits of America's Endangered Species, Photographing Your Family, and Nebraska: Under a Big Red Sky.