Rated

5

out of

5
by
Bg2par260
from
Love the course
Always great to be instructed by a professional in his field. Never stop learning.
Date published: 2019-07-28
Rated

4

out of

5
by
DebeK
from
The Art of Travel Photography
I bought this three weeks ago and just finished today. I enjoy Joel Sartore's approach to photography! It makes so much sense and he explains things very well. He makes it sound so easy; and with him teaching the course, it is!
Date published: 2019-04-04
Rated

5

out of

5
by
Steamer
from
Excellent course
This course covers so many great details needed for good photos. Good investment.
Date published: 2019-03-30
Rated

5

out of

5
by
DeeL
from
Art of Travel 6 Expert Lessons
I am a want-a-be photographer and welcome all the hints and lessons give by the National Geographic Photograpers. Thank you Great Courses!
Date published: 2019-03-18
Rated

2

out of

5
by
Joe the GOM
from
Okay if you like fake, setup photography
I was disappointed because the emphasis in this course seemed to be on how to hire people and bring props to photography locations in order to create interesting photos. I like to shoot what is there naturally. The idea of posing people and using props and creating situations that actually never would have existed but for your staging repulses me as phony. I know, not everyone feels this way, but if you do, you won't like this course.
Date published: 2019-03-14
Rated

5

out of

5
by
AnneClaire
from
Useful tips
I found a lot of useful tips to make better photographs on the go. The lessons present many different situations you are in when you are traveling and the tips given by Mr Sartore are easy to understand. I will watch those courses again before going on vacation!
Date published: 2019-03-09
Rated

5

out of

5
by
IvarK
from
A great update for me
I took this course just after having followed Joel's Fundamental 1 lecture, perhaps too soon, having not managed to really test in depth everything from his previous 24 lessons, But I may always come back and rehearse the course now that it's in my list ;) Here, Joel goes deeper into the specificity of Travel Photography, with numerous examples, the course summarises and goes further into the subject of the last 12 sessions sessions of the Fundamental 1 course. Joel uses his family and friends to give some animation and human presence in his photos for the course, but as he tells us, if we do not have actors ourselves, now its up to us to be patient and to capture the special event with other visitors or the locals as they move by any great Travel subject shot. Joel's way of presenting is joyful and easy to follow. I highly recommend.
Date published: 2019-03-06
Rated

5

out of

5
by
Caferacer1953
from
Enjoyable
I really enjoyed this series from Joel. I'm going try and make my travel photos more than the "I was there" type pictures.
Date published: 2019-03-05
Rated

3

out of

5
by
Ru8i0
from
Very basic
I have been doing amateur travel photography for quite some time now, but I have never taken any photography courses. From this course I hoped to learn some useful tips and ideas. Alas, it would be more appropriate to call it "The Basics of Travel Photography" rather than "Art". The course revolves mostly around basic stuff like "be creative" and "take your pictures at sunrise and sunset". It does include a few more advanced pieces like using a telephoto lens to blur background, but you'll have to sit through a lot of very basic material to pick them up. On the other hand it does seem to assume familiarity with some basics like layering and rule of thirds. To underline how this course doesn't quite stand up to its promise, only a few of the photos the lecturer takes during the course look good straight out-of-the-camera. When they are shown to us again in the lesson summary, they are heavily post-processed, but post-processing is not part of this course. The presentation is good, although I found it a bit too repetitive. I liked the tasks at the end of each lecture, they were not too hard and really helped summarize the material.
Date published: 2018-12-22
Rated

5

out of

5
by
Mikeferguson52
from
So far.... GREAT!
I have only viewed two of the lessons so far, but they've proven to be most worthwhile and helpful. Everything seems to be in the "that makes sense - why didn't I know that already?" category. Simple, straightforward, informative. Thank you!!
Date published: 2018-12-11
Rated

4

out of

5
by
JamesF
from
Great Course for those who travel!
This course gave me tips on how to take great photos of Monuments, buildings, and scenes that have been photographed to death. I got a lot of helpful instruction from Joel's Fundamentals of Photography I and II, and this course helped me to improve my photography even more.
Date published: 2018-11-29
Rated

5

out of

5
by
vixin
from
GREAT TOPICS WELL COVERED
I bought this course after i had purchased the Fundamentals of photography also conducted by Mr Joel. This is an absolutely great course as Mr Joel takes you to live field experiences and shows you how to shoot great photos in different environment, how to think during such assignments, what factors to consider while shooting outdoors etc. A lot of learning here in this series and I would greatly recommend photographers who want to learn more to purchase this course.
Date published: 2018-11-22
Rated

2

out of

5
by
diane1
from
only thru lesson two Not much detail Just photograph early late and with sun at back Too much time watching him shoot
Date published: 2018-11-01
Rated

5

out of

5
by
Sharona
from
Great information
I really enjoyed how you covered a variety of subject situations and problems that might occur, then how to fix the situation. So many times I take a photo and it is blah. You showed some of those photos and then changed an angle or moved the subject and it turned into a completely different picture. I always tried to get the people out of the photo so I could see a plain structure. I like that you always included them. I am wondering though if you need a photo release to sell photos with someone in them? The main point that hit me is, besides great light and great composition, you need to have something interesting. That is what many of my photos are missing. Thanks again for your instruction!
Date published: 2018-10-29
Rated

3

out of

5
by
pablo
from
Good course, but...
Don't get me wrong with the rating. The course is good, but loosely related to travel photography. Joel does a very good job, but I insist, not really about travel photography.
Date published: 2018-10-19
Rated

2

out of

5
by
Hrgeek
from
Ok if your travel is primarily about photography
Good ideas if you're willing to lug a tripod, a couple flashes units and a light box. But most of us travel partially to photograph but also to see new things without all the gear. We travel with small cameras and no gear. I had hoped for tips on taking great photos with nothing more than a point and shoot or just a smart camera. It's not about the gear; it's about the eye, the brain and the heart.
Date published: 2018-09-09
Rated

5

out of

5
by
Colorist
from
Great information.
I am enjoying this course very much. This is the second photography course I have taken with Great Courses. Joel Satore is a wonderful teacher.
Date published: 2018-08-02
Rated

4

out of

5
by
timonly
from
Good explanations for novice!
This is a great lecture for camera novice giving ideas how can make a better picture, from ordinary to great pictures.
Date published: 2018-08-02
Rated

1

out of

5
by
Jyk31129
from
Non Sence of public desire/interest of subject.
Mostly on bra-bra talking images with his pose and expression! We want illustrations, sample results, and comparison photos in view with narrations in background audio to support. Selection of seen, tools, and models are also nonsense: Traveler does not take models, umbrella, canvas: Author should experience himself to tour travel.
Date published: 2018-06-16
Rated

5

out of

5
by
BillR
from
Take "travel" photos on a walk around the block
I have taken both the Fundamentals of Photography courses so I must find the professor pretty good. From the content of course I am able to see more photo ops when I am just walking around. This course is good because, unlike the Fundamentals courses, it is about travel, so it is not so equipment heavy. Use your eyes, and make do with what you have with you.
Date published: 2018-04-30
Rated

4

out of

5
by
DoRene
from
Joel is a consummate expert.
He explains not only the how but the why so you have reason and logic and not gave to rely on rote memorization
Date published: 2018-04-05
Rated

3

out of

5
by
Mary Dean
from
Not for programmed travel tour
Uses models and talks about choosing early hours and taking time to set things up. Made some interesting points about layered setting etc. and lighting. Not much about altering focus and light to get special effects. Left wanting more as to getting the best out of a particular situation. More than come early in the morning, shoot on the beach and use people to make it interesting.
Date published: 2018-03-05
Rated

4

out of

5
by
Cary Grant
from
Well described title
This program is about how to look at your surroundings to get the best picture. It looks at composition, light, foregrounds and backgrounds, all the things you should be thinking about if you want an interesting photo and not just a document. I would have liked a little more technical information. He tells us he is changing a setting, but does not say what or why. He does reference the ISO, and talks about what different lenses bring, but I would have been interested in how the aperture setting, for example, affects the photo. The course does what it does very well.
Date published: 2018-03-02
Rated

5

out of

5
by
Tinkerbell95
from
Excellent
I like the video format - so much better to have an individual speak to a photograph rather than read it in a book. Lots of useful tips
Date published: 2018-02-26
Rated

5

out of

5
by
Bob S
from
Really, really good.
I purchased all three courses by Joel Sartore: Fundamentals of Photography I, Fundamentals of Photography II, and now The Art of Travel Photography. All are really helpful. Joel explains things very well, gives very practical advice and demonstrates the techniques. I have taken many photography courses, many of which have not been worth the money I spent, but and these three have to be among the very best.
Date published: 2018-02-21
Rated

5

out of

5
by
omasleep
from
great so far
I have not completed the course yet but so far it is great
Date published: 2018-02-13
Rated

5

out of

5
by
fstop
from
Excellent Instruction.
Mr. Sartore gives a no nonsense right to the point explanation with out the technobabble that others use. I have used the Technics learned in my every day photography.
Date published: 2018-02-12
Rated

3

out of

5
by
marydean
from
Some helpful thoughts
There were some helpful thoughts and ideas. It would be good for a budding photographer but for average hobby photographer not so helpful. Travellers often don't have the luxury of shooting at dawn or dusk especially when travelling with others. Using models while interesting not particularly helpful as friends or family are not necessarily so willing to follow your whims. Being aware of lighting, the angle or foreground and background helpful thoughts especially to reduce business. Not sure I would recommend this video to others.
Date published: 2018-01-24
Rated

5

out of

5
by
Akos
from
Exelent guidelines in all six lessons
Easy to using and follow the directions and the lecture
Date published: 2017-11-02
Rated

5

out of

5
by
Professor CHA
from
Omnipotent
This lecture gives what I want to learn how to operate a camera and shooting ABC. Thanks thanks and thanks.
Date published: 2017-10-29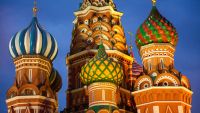 1: Getting Beyond the Postcard
Light. Composition. Something interesting. Start the course in the field with Mr. Sartore to learn how important these three rules of photography are, particularly when you're on the road. Visit Saint Lucia, Moscow's Red Square, and other famous locales to learn how you can get beyond the typical postcard and create images that are truly your own.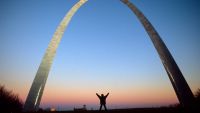 2: Light-Early, Late, and in Between
Now watch as horseback riders are photographed in the surf at sunrise in this lesson that demonstrates how to handle changing light, build pictures from the background forward, react quickly in the moment, and use the reflectivity of water. Move to a beach house setting to learn how to shoot in harsh midday light, then return to the surf late in the day to experiment with slower shutter speeds and...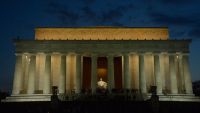 3: Faces and Places
For memorable photos that provide a sense of time and place, you must add life, be it people or animals. Get tips on taking dynamic individual and group portraits, from directing your subject's wardrobe to using near/far perspective. You'll also learn when to reach for a telephoto lens and the advantages and drawbacks of using flash.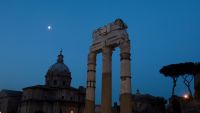 4: Local Attractions and Unexpected Delights
How can you capture local flavor in your photographs? What's the secret to shooting in low light? Get tutorials on tailoring your approach to your surroundings and crafting close-ups in dark light by boosting ISO or using a tripod and cable release. Explore the benefits of changing your vantage point and shooting on overcast days.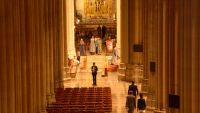 5: Interiors and Exteriors, High and Low
How can you capture the beauty of historical buildings and other structures? How can you reveal the majesty of a landscape? Learn techniques for shooting exteriors and interiors such as focusing on architectural details and repeating patterns, changing your angle or perspective, and using framing devices and leading lines.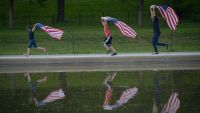 6: Storytelling and Serendipity
You can do your research, but for a photograph to tell a story, you still need serendipity to intervene. Consider how in-the-moment thought and creativity, combined with compositional techniques such as the rule of thirds, can lead to more intriguing images. Learn what to focus on at weddings and why they're a great place to practice your skills.
Joel Sartore
The reach of this course amazed me. People from all over the world have written to tell me their pictures are much better because of the lecture series. That's so very satisfying.
INSTITUTION
National Geographic Photographer
About Joel Sartore
Joel Sartore is a professional photographer and a regular contributor to National Geographic magazine. His assignments have taken him to some of the world's most beautiful and challenging environments and have brought him face to face with a diversity of wildlife in all 50 U. S. states and all seven continents. He was recently named a National Geographic Fellow for his work on The Photo Ark, a multiyear project to document the world's biodiversity in studio portraits (see www.joelsartore.com and photoark.com). His photograph of a lion in a tree was voted the best picture by National Geographic magazine in 2011, and also won him a 2012 Veolia Environment award for wildlife photography. In addition to his work for National Geographic, Mr. Sartore has contributed to some of the most prestigious and widely read publications, including Audubon Magazine, Time, Life, Newsweek, and Sports Illustrated. Mr. Sartore and his work have been the subject of national broadcasts such as National Geographic Explorer, NBC Nightly News, NPR's Weekend Edition, and an hour-long PBS documentary, At Close Range. He is also a regular contributor to CBS's Sunday Morning with Charles Osgood. A noted author and public lecturer on photography to audiences around the world, Mr. Sartore has written several books that highlight his craft and his work. Among these are RARE: Portraits of America's Endangered Species, Photographing Your Family, and Nebraska: Under a Big Red Sky.